Category: 2021 Prague Rookie Fest
Curious to know how was the Prague Rookie Fest? Check the video report below!
Photogallery available here
PRAGUE, Czechia – 24. to 25. Sept. 2021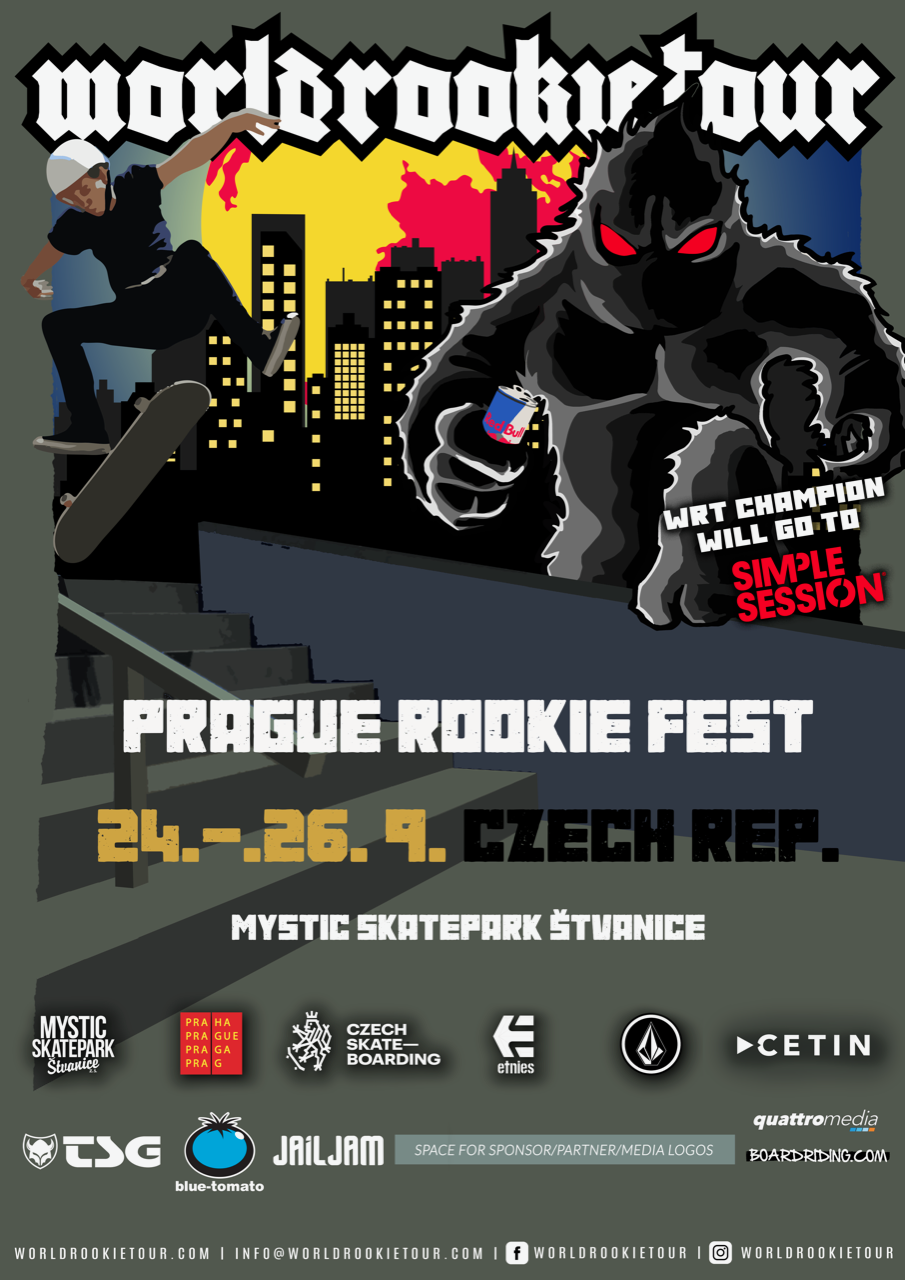 After a season of Sk8 rookie fests around Europe and the first Japanese Sk8 Rookie Fest, registration is open for "Prague Rookie Fest" at Prague, Czechia, Mystisk Skatepark, Štvanice
– REGISTRATIONS ARE OPEN –
If you are a sk8 fan or if your dream is to start a professional sk8 carrier, then Prague, Czechia is the place to be from Sept. the 24th to Sept. the 26th!
PROGRAM
Friday 24th
15:00 training open
17:00 training street Girls
18:00 training street Boys
Saturday 25th
8:00 groms training
9:00 groms qualification
13:00 girls qualification
13:30 rookies training
13:30 rookies qualification
17:00 end
18:00 concerts, Dj´s and fun
Sunday 26th
8:00  grom + rookies training
9:00  grom final
12:00 girls training
12:30 girls final
13:00 rookies semifinal
16:00 rookies final
17:30 ceremony
18:30 concerts, Dj´s and fun
THE PROGRAM CAN CHANGE DUE TO COVID AND/OR AMOUNT OF RIDERS