Exciting Announcement: The Black Yeti is coming to the Republic of Moldova for the first time, bringing you the epic Moldavian Rookie Fest! Get ready to embark on a thrilling skateboarding journey and step into the elite world of this incredible sport.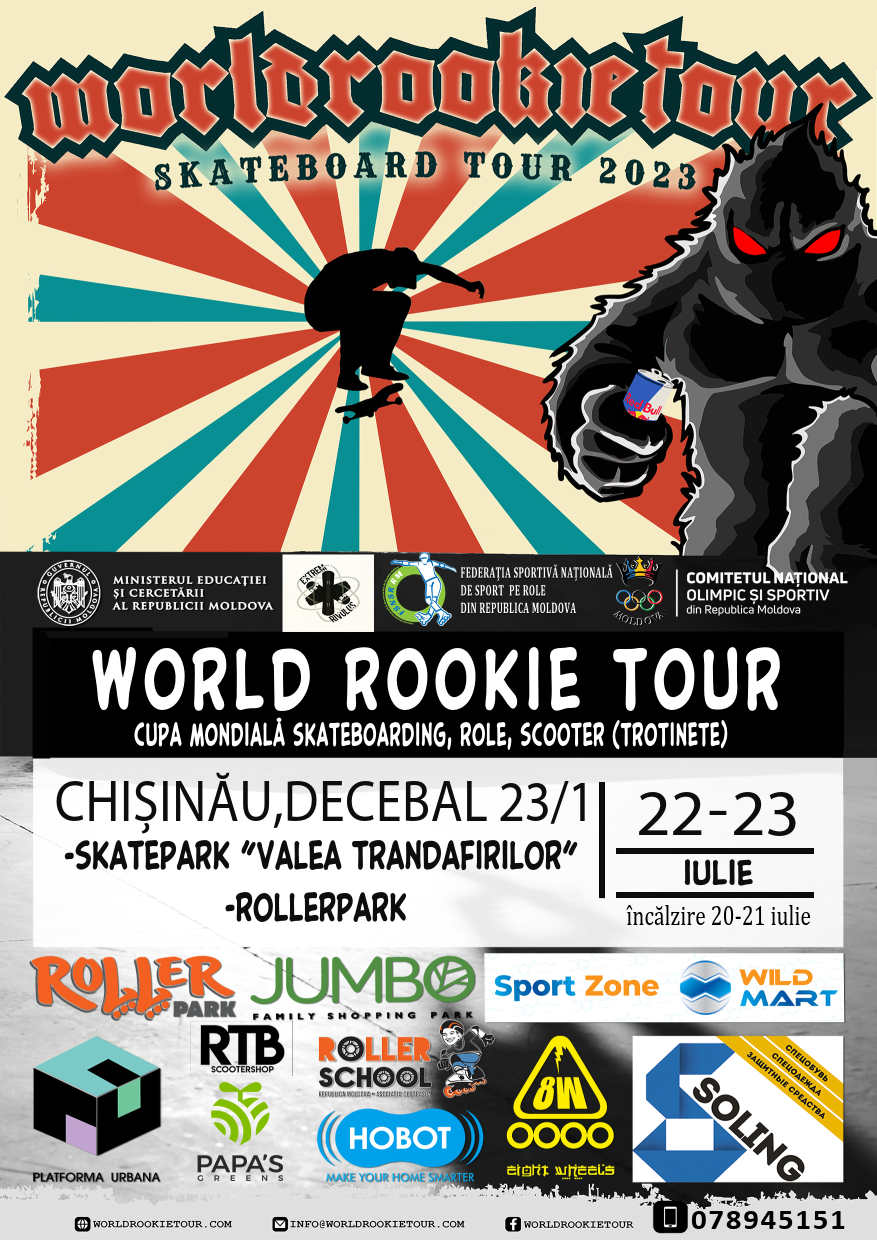 Join us in the beautiful city of Chisinau for this amazing event and stand a chance to win your spot at the highly anticipated World Rookie Tour finals in Prague, from 06-08 October 2023. This is your opportunity to showcase your skills and compete against top riders from around the globe.
The podium finishers from all categories (groms, rookies, boys, and girls) will be qualified for the WRT Finals, and the overall winner will receive an all-inclusive ticket to the finals in Prague!
Traveling to Chisinau is a breeze, with convenient options by both plane and bus. So, you won't have to worry about any hurdles on your way to the contest!
The entry fee for this exhilarating experience is only 15 euros! Such an incredible value for the opportunity to compete at an international level and make your mark in the skateboarding world. Don't miss out on this chance!
Thanks to our amazing partners, we've arranged accommodation for the duration of the event at an unbeatable price of only 100 euros for 4 nights! Enjoy a comfortable stay and focus on giving your best at the contest.
Hurry up and secure your spot now! Registration is limited to only 100 riders, so make sure you don't miss out on this incredible opportunity.
For more information about accommodation or any other inquiries, feel free to contact us. We're here to assist you and ensure you have an unforgettable experience at the Moldavian Rookie Fest!
or via email: registration@worldrookietour.com and office@extremrivulus.ro
Info: whatsapp and phone +40739570320 // +40739570321