Get ready for an adrenaline-packed event that will leave you breathless! Baia Mare proudly presents the exhilarating Maramures Rookie Fest, taking place from August 3 to August 6.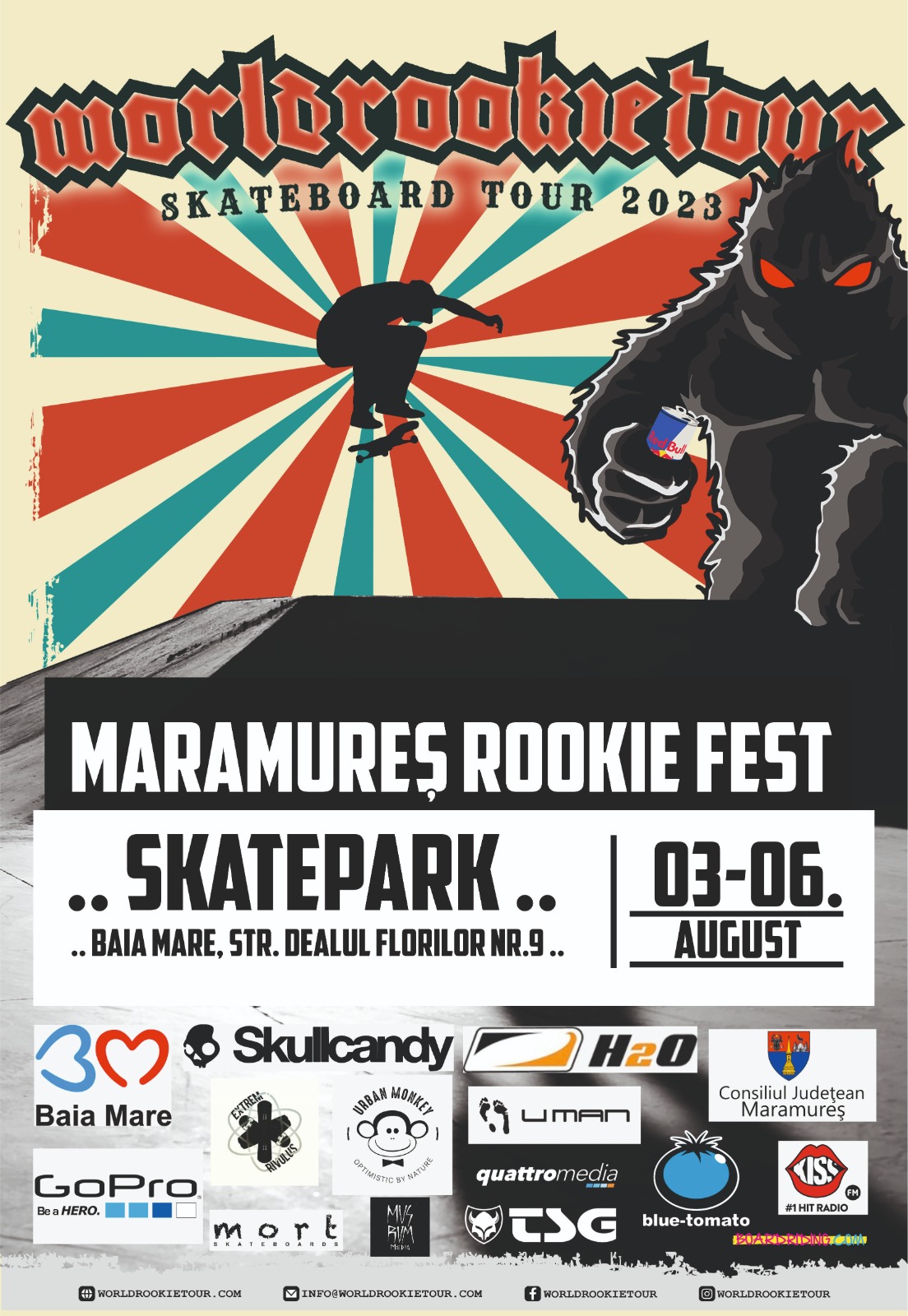 Immerse yourself in the electric atmosphere as talented riders from across the globe gather to showcase their skills on the board. This is your chance to witness jaw-dropping tricks and mind-blowing stunts that will push the boundaries of gravity.
But that's not all! By participating in the Maramures Rookie Fest, you have an incredible opportunity to secure your spot for the highly anticipated World Rookie Tour final in Prague, from October 6 to 8, 2023! Imagine rubbing shoulders with the finest skateboarding talent and competing on a global stage.
We've got a lineup of amazing activities and surprises in store for you.
Join us for a short traditional tour to experience the local culture, compete in the thrilling cash for tricks contest set against the picturesque backdrop of Baia Mare's charming old town, and indulge in a welcome dinner and party with a fantastic DJ. It's going to be an all-out celebration of skateboarding and camaraderie!
Oh, and let's not forget about the mind-blowing prizes! Thanks to our incredible partners, we'll be awarding the winners in all categories and podiums with the most jaw-dropping rewards. From top-of-the-line GoPro cameras to complete skateboards, helmets, trendy t-shirts, cozy hoodies, high-quality headsets from SkullCandy, stylish sunglasses, and a plethora of skateboarding accessories like decks, wheels, bearings, trucks, and tools, we've got it all covered!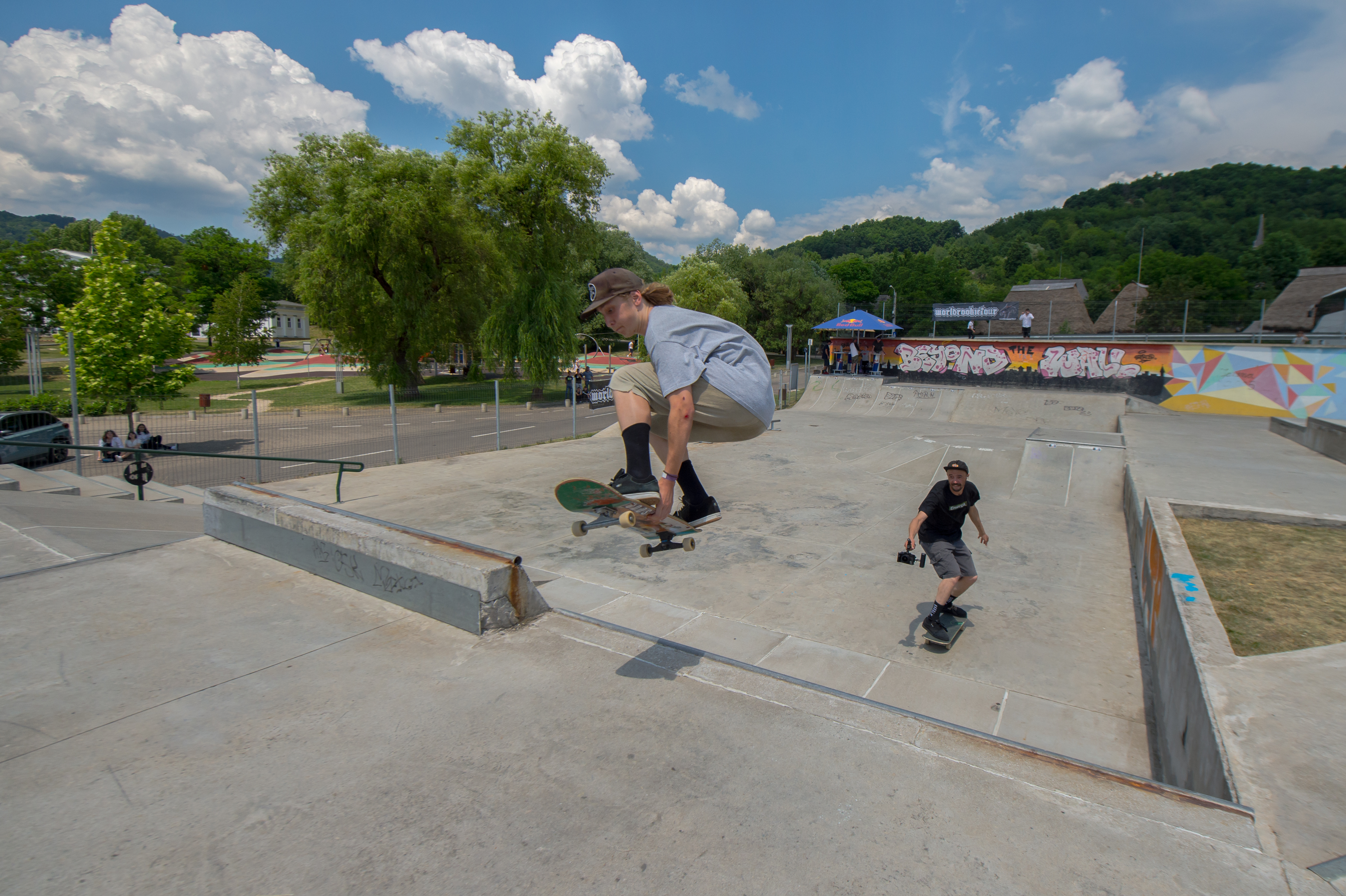 Curious about the event details or looking for information on accommodations and travel arrangements to Baia Mare? We've got you covered! Simply reach out to us, and we'll provide all the necessary information to make your experience unforgettable.
Entry fee: 20 euros ( each rider receives a nice goody bag from Blue Tomato )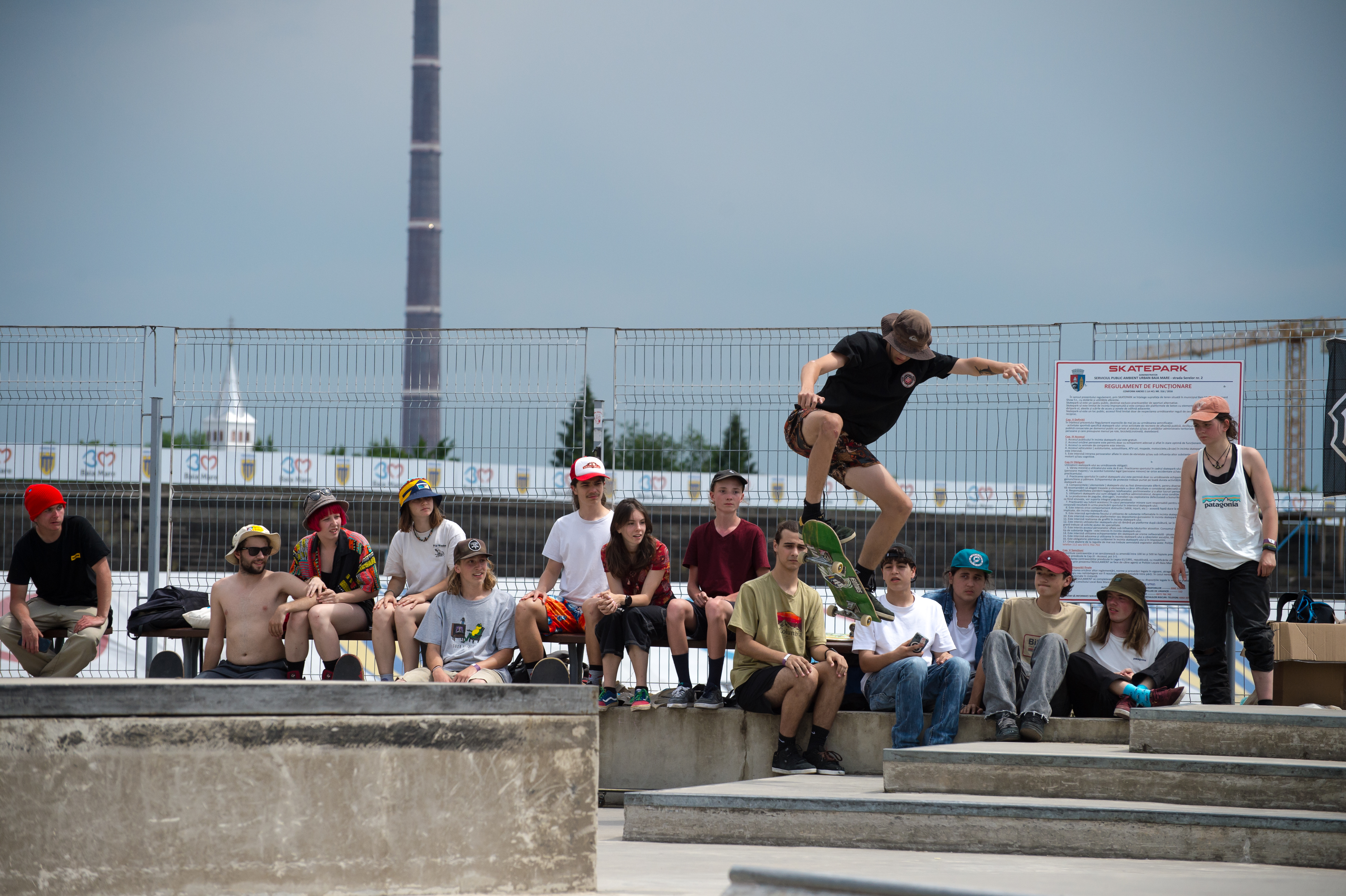 Make sure to mark your calendars and join us at the Maramures Rookie Fest. Get ready to witness awe-inspiring talent, experience the thrill of skateboarding, and maybe even secure your spot in the World Rookie Tour final!
Don't miss out on this incredible opportunity! Spread the word and bring your friends along for an unforgettable ride. See you there!
Register here: extremrivulus.ro/maramures-rookie-fest-2023