Livigno and Mottolino Snowpark hosted the biggest freeski rookie event ever!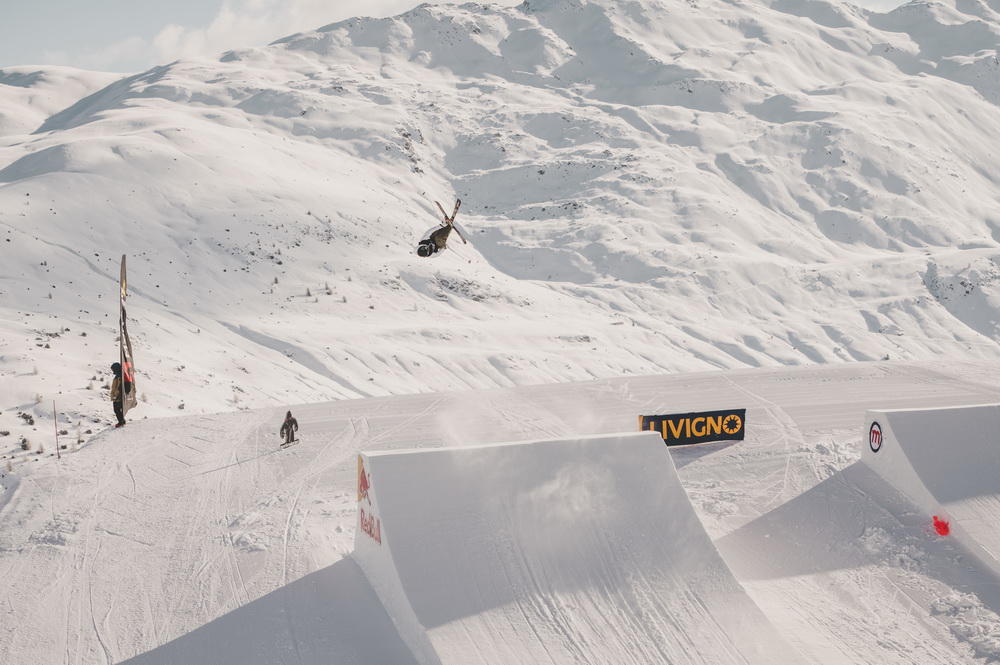 Black Yeti was so happy to have in Livigno 90 young freeskiers from 16 different Nations, for the second edition of the World Rookie Fest! The week started with event presentation at the Cinelux on Wednesday 18th, with all the riders and coaches watching together the World Rookie TV Show Premiere (stay tuned, we will publish it really soon!).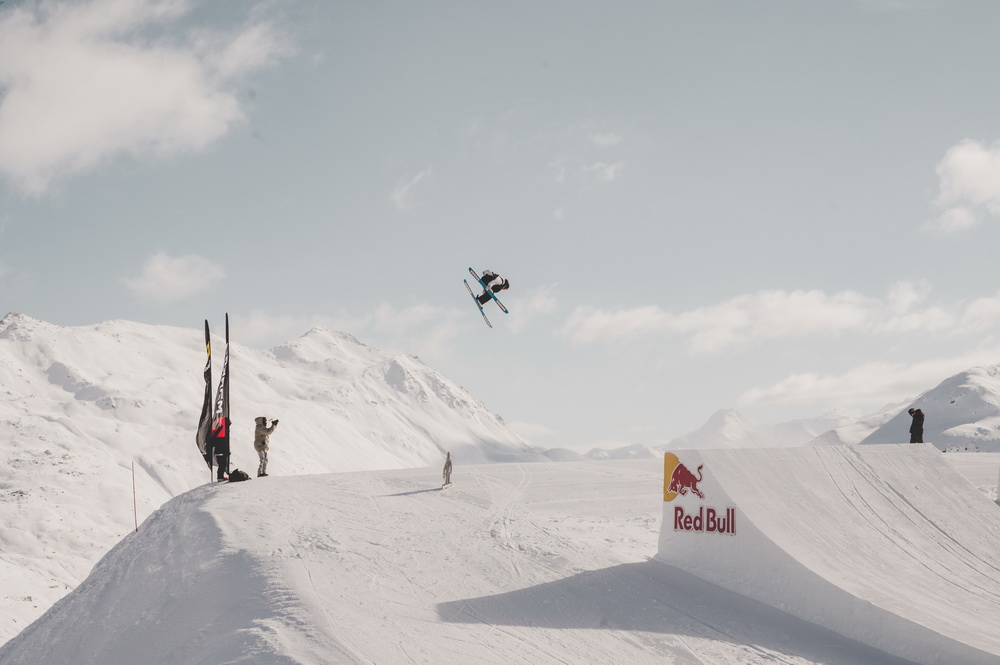 In this edition we were not lucky with the weather conditions and qualification day was cancelled. Fortunately, all the freeskiers had the chance to have lot of fun during the Night Rail Session at the Snowpark20. Jeremy Boiston (FRA) won the Best Trick and Melvin Seliberg (SWE) was the Best Riders of the night.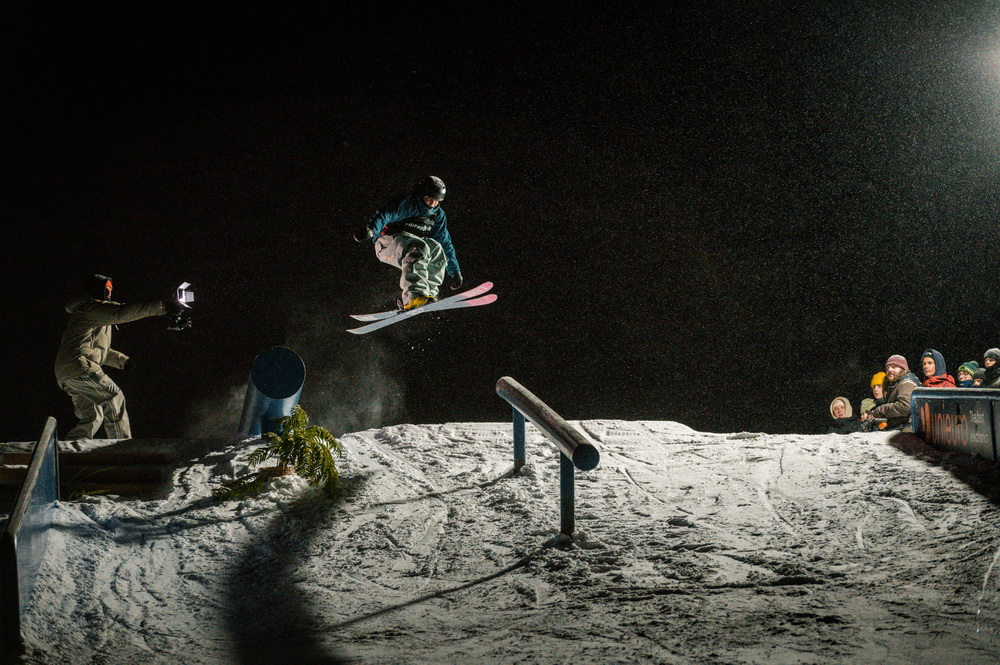 The day after all the freeskiers competed together and judges scored each rider using overall impression in a double up panel. The legendary Mottolino Snowpark and its crew offered a premium freestyle terrain to compete with two lines: L/XL line with rails section, two kickers, cannon rail, and M line with three kickers and rails section.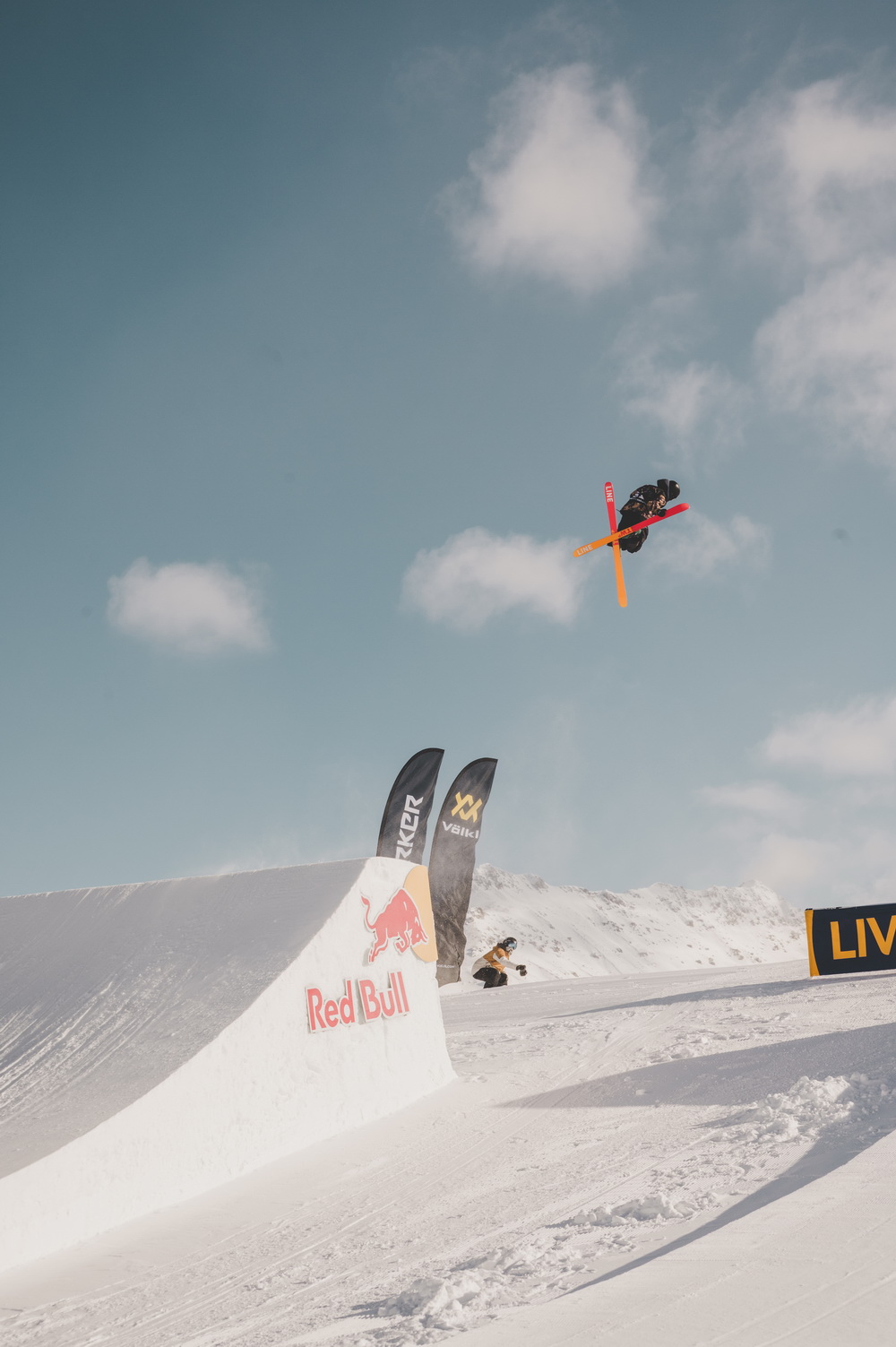 William Bostadloekken (NOR) won in the Rookie category with the following winning run: Left 270 – 270 out, Switch right double 12 safety, Left triple 14 safety, right foot front 6. Close the podium Bendik Horgen Rasmussen (NOR) and Jeremy Boiston (FRA).
In the Grom category, Melvin Seliberg (SWE) landed Left 270 on frontswap backside 270 out, Right Cork 720 safety, Left Double Cork 1080 safety, Right foot Backside 810 shifty, and took the first place in front of Liam Richards (NZL) and Giovanni Marco Miotto (ITA)
In the Rookie category Berenice Dode (FRA) took the first place with a Frontside 270 out, Switch Right 540 Mute, Left 720 mute, backside 270 out. Second place for Flora Tabanelli (ITA) and Kim Dumont Zanella (FRA) third.
In the Grom Girls category Zoe Van Essen (SUI) landed Frontside 270 out, Switch left 540 safety, left 720 safety, ski slide and won in front of Ingvild Almaas Hagland (NOR) and Ieva Vesna (UKR).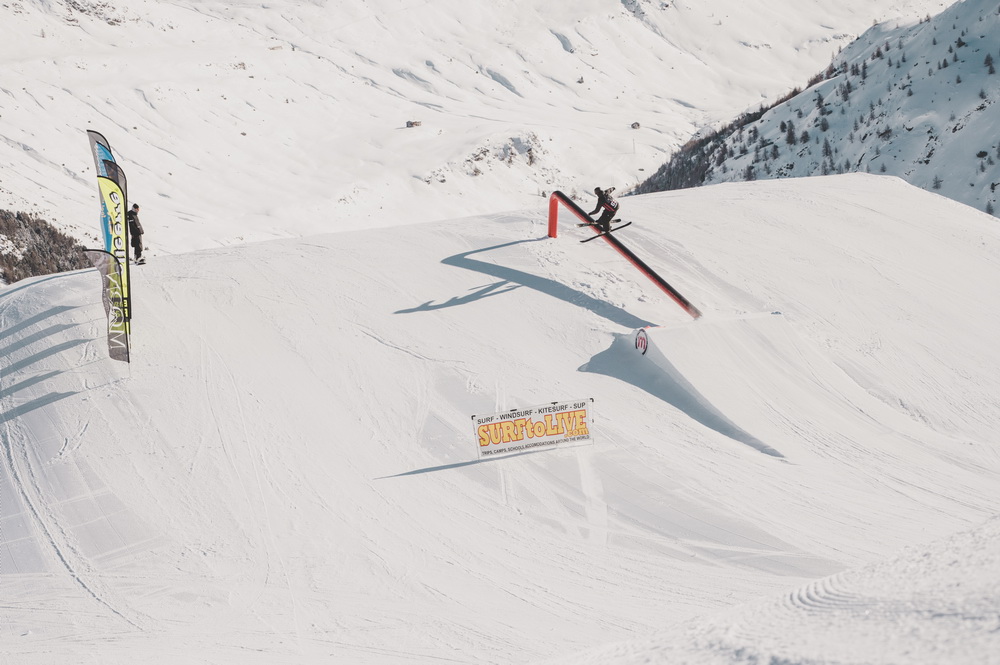 All podium riders, rookie, grom, male and female, are qualified for the World Rookie Finals 2023 which will take place in Madonna di Campiglio from 26 to 30 March 2023. Just to be sure for any misunderstanding, World Rookie Finals in Campiglio are 100% confirmed!
This week we saw the future international young stars of snowboarding. The future is definitely here!
For those who want to see the extraordinary level of these rookies, please follow the links below
Rookie Men William Bostadloekken
Grom Men Melvin Seliberg
Rookie Women Berenice Dode 
Grom Women Zoe Van Essen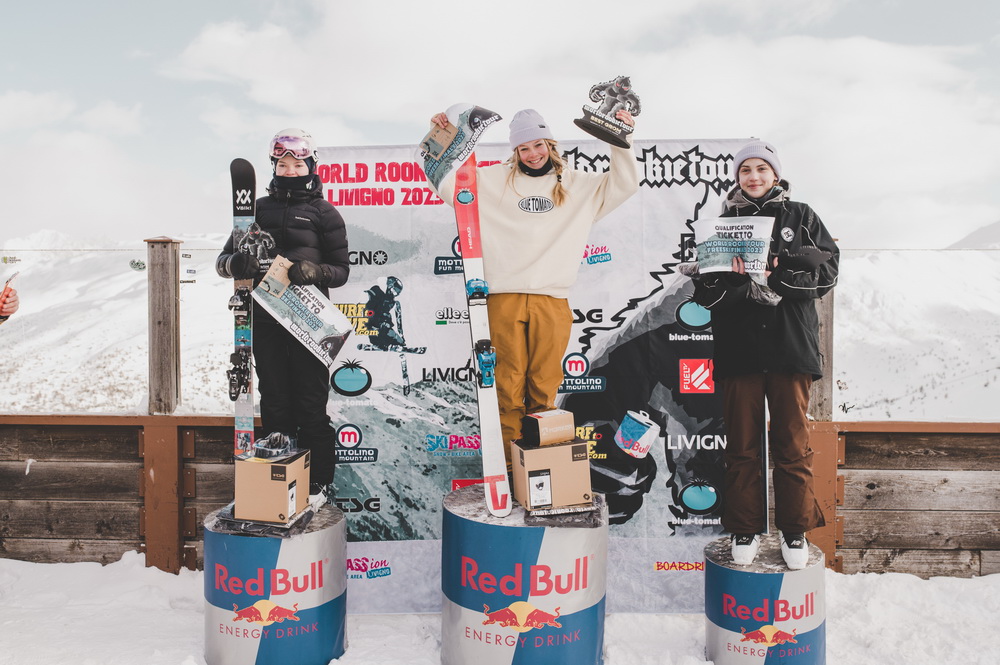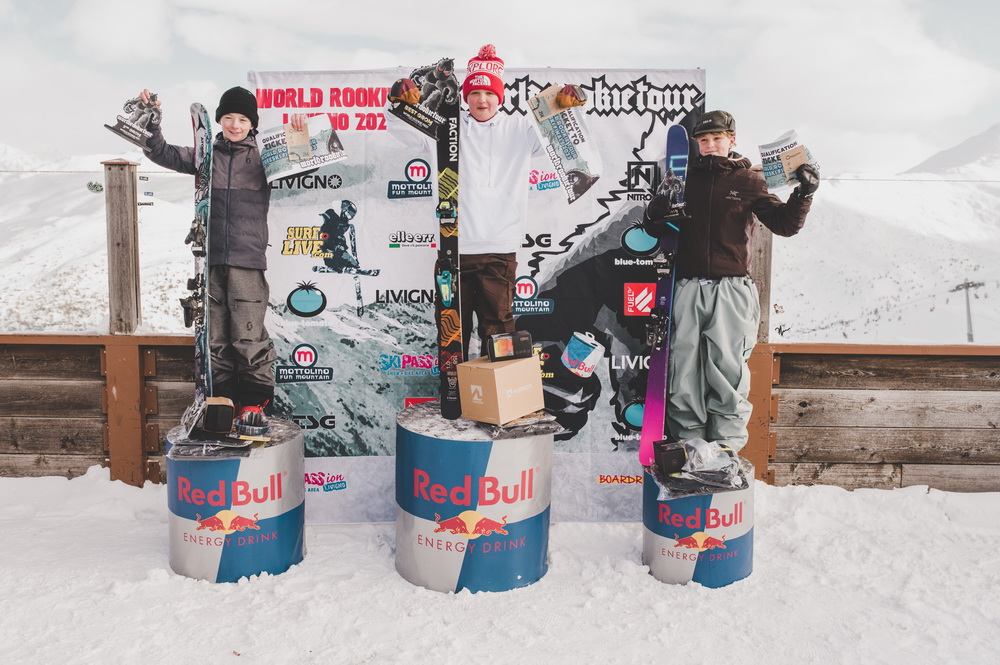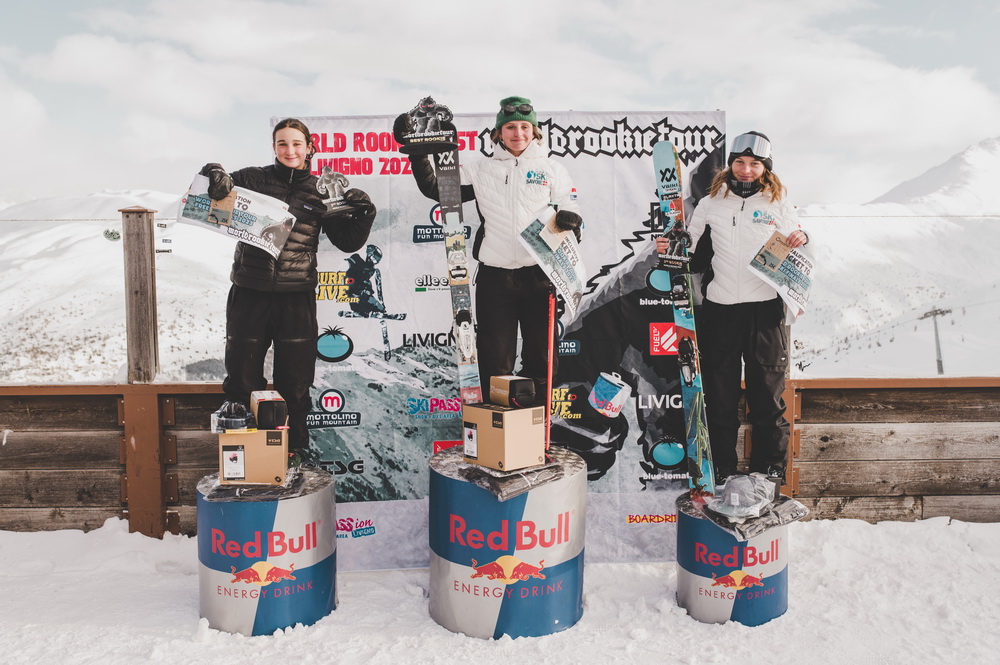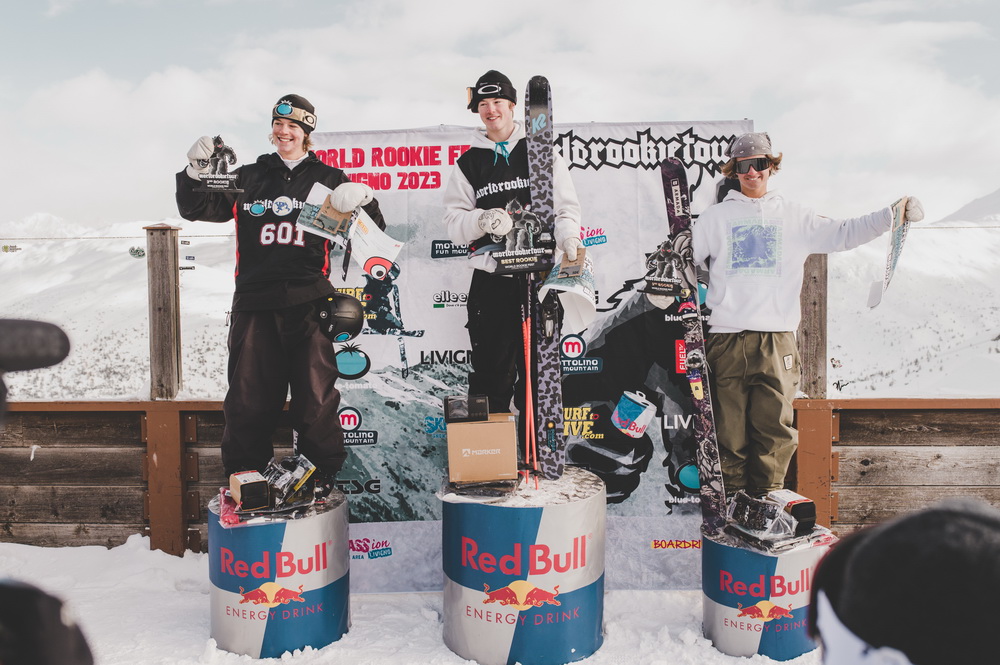 Download all the results in pdf:
Photogalley World Rookie Fest 2023
World Rookie Fest – Day 1
World Rookie Fest – Day 2
Photo Credits: Ania Gzelka
Video Credits: Silvio Ottonello, Federico Romanello
Picture on the top: William Bostadloekken
For Snowboard and Freeski Calendar, please check the last online version here.
Information:
registration@worldrookietour.com
Phone +39 059.9783397
Follow the World Rookie Tour
Web: www.worldrookietour.com
Facebook: www.facebook.com/worldrookietour
Instagram: www.instagram.com/worldrookietour @worldrookietour #worldrookietour
Vimeo: www.vimeo.com/channels/worldrookietour
email: info@worldrookietour.com