16 September 2023 – Manchester, UK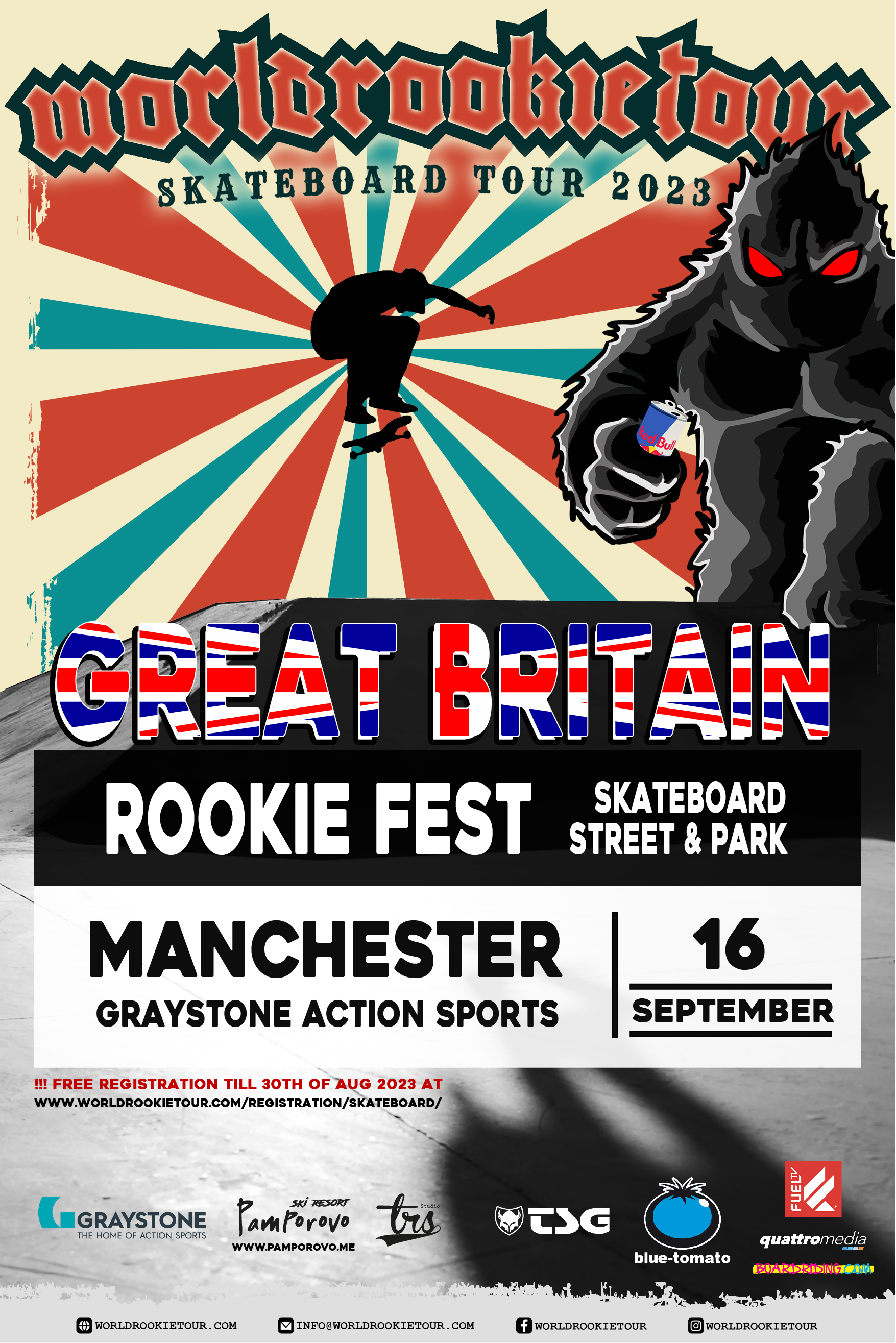 Born in 2005, the World Rookie Tour started out as a series of youth snowboard events and has evolved to become a series of high-quality international action sports events for snowboard, freeski, skateboard and surf. The so-called "Rookie Fests", are reserved for riders under 18 only, in Europe, North and South America, Oceania and Asia.
For the first time ever, the World Rookie Tour is making a stop in the UK, and will be giving an opportunity to the two best riders to win an invitation to ride, and all-inclusive tickets, to the final in Prague!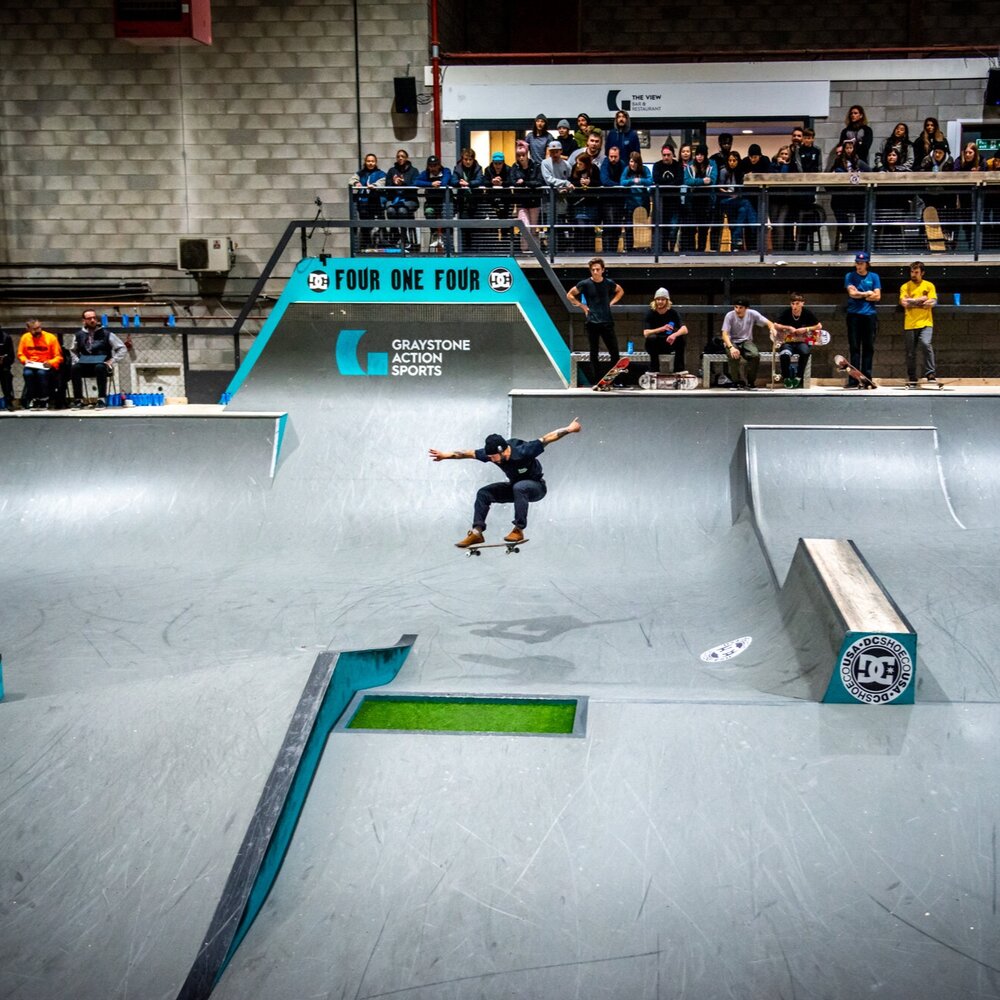 The UK stop of the World Rookie Tour will take place at Graystone 'The Home of Action Sports' in the incredible city of Manchester, a city with a rich history and tradition in skateboarding. The event is expected to have the usual good vibes and unique atmosphere associated with the World Rookie Tour events, and spectators can expect a high level of riding, music, chill drinks and amazing food.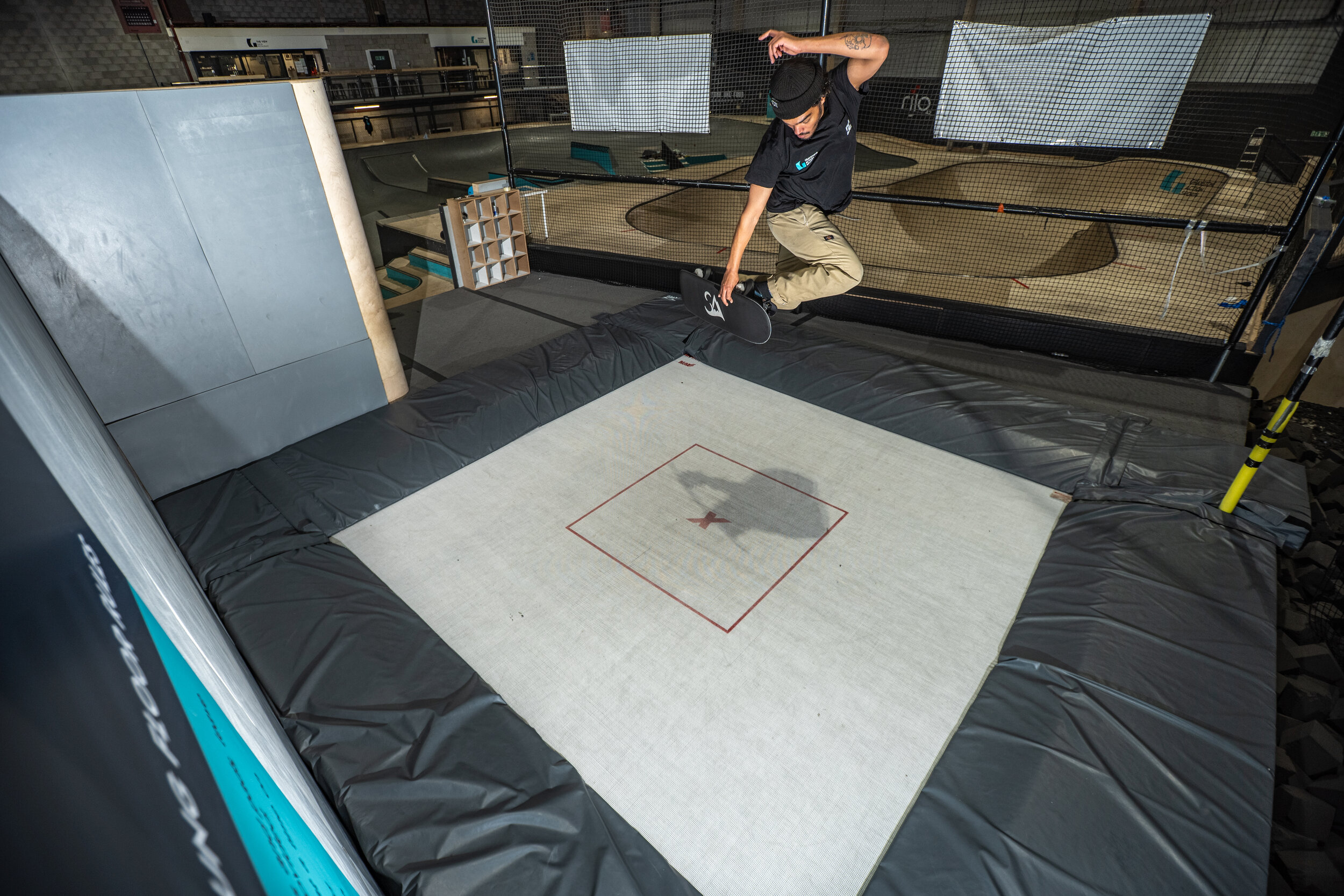 Event Program
Park/Bowl
11:00-12:00 Training
12:15-13:30 Qualifying
14:00-14:40 Finals
Street
15:00-16:00 Training
16:15-17:30 Qualifying
18:00-18:40 Finals
18:00 Award Ceremony
What are you waiting for?
Come and join the 2023 World Rookie Tour! The future is here!
Entry
Free entry if registered by 30th August 2023 at:
World Rookie Registration – Skateboard
ALL REGISTERED RIDERS WILL RECEIVE A WELCOME GOODIE BAG FROM "BLUE TOMATO"
After 30th of August – registration will be by: invite only !!!