The Black Yeti is starting the new season in Modena (Italy) for the 2017 World Rookie Rail Jam by Skipass that will take place during "Skipass", the Tourism and Winter Sports Fair at ModenaFiere, the 27th and 28th October 2017.
Skipass, the most important event for mountain and winter sports lovers with more than 86.000 visitors, will be the amazing stage for the annual "urban" date of the World Rookie Tour. Skipass Pro Rail, one of the Europe's best urban rail set in the last years, is designed and built by the wise shapers of the F-tech Company based in South Tyrol.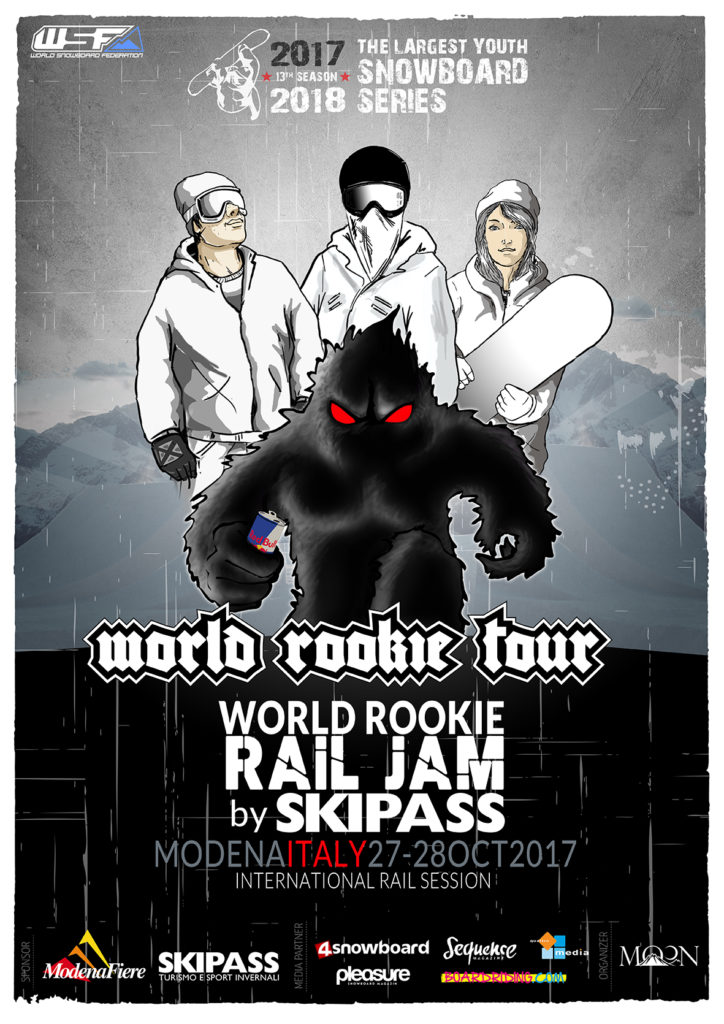 As has become the tradition at the World Rookie Tour events, organization will offer the opportunity to attend many side activities, that will make the Rookie experience in Modena even more memorable: unmissable visit at the Ferrari Museum, the big Skipass final party, and a special Skate&Pizza Session.
The event is reserved to a maximum number of 32 riders, and each national team can compete with 4 riders. But to make the event even more special, 24 invited riders will participate for free, included accommodation for 2 nights (26 and 27 October), entry fee and fair tickets. Every WSF national rookie team has 3 "all-inclusive" spots for the riders. Coaches and families are welcome with special hotel offers and Skipass fair ticket for free.
For a taste of the action from World Rookie Rail Jam By Skipass 2016, watch the video here.
For the registration form please contact Matteo Fregni at registration@worldrookietour.com.
Program for World Rookie Tour Rail Jam by Skipass Modena
Thursday 26. Oct 2017
10:00-19:00 Check in – Registration directly at the hotel
15:00-18:00 Ferrari Museum
Friday 27. Oct 2017
11:00-12:00 Training
13:30-15:00 Qualification
16:30-17:30 Final
22:30 Final party – location to be defined
Saturday 28. Oct 2017
10:30 Check out
11:00 – 15:00 Skipass Rail Pro (reserved to top 5 riders of the Rookie Jam)
11:00 Visit Modena Unesco site
12:00 Skate session at Skatepark Le Gobbe and pizza time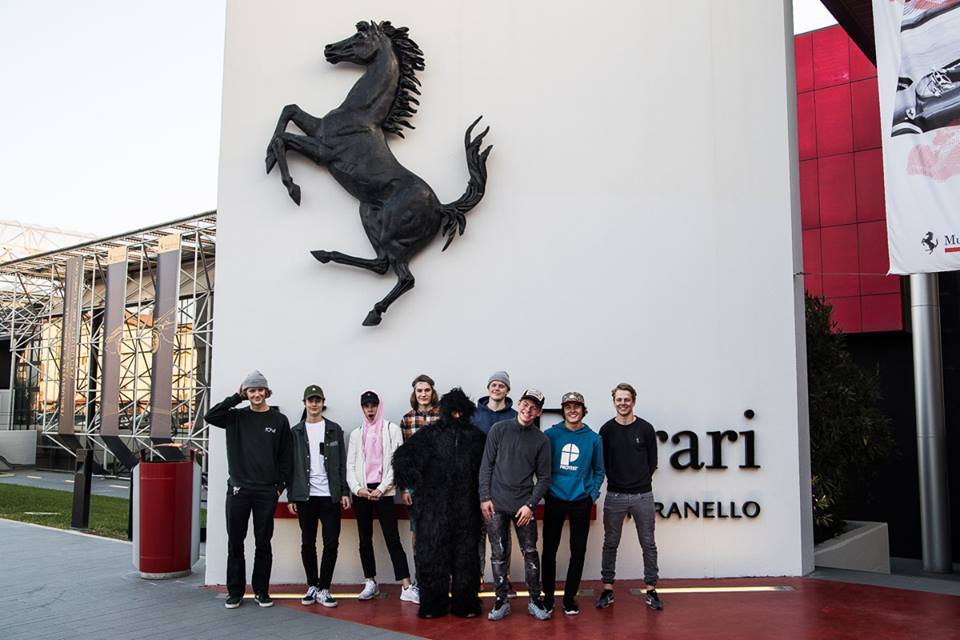 Prizes
– The first 3 winners in each category will be qualified for the 2018 World Rookie Finals in Kitzsteinhorn at Zell am See-Kaprun.
– All-inclusive tickets for the rookie and the grom winners for the World Rookie Finals in Kitzsteinhorn at Zell am See-Kaprun and for the new 2018 event "Valle d'Aosta Rookie Fest".
Registration and accommodation
Black Yeti offers entry fee, entry ticket for the Skipass fair, accommodation for 2 nights (check in Thursday 26 October – check out Saturday 28 October) until reaching 24 athletes. Each WSF national snowboard association will have 3 all inclusive free sport. To all riders and coaches registration fees and fair tickets are
free. Riders, coaches and families will be hosted in the same hotel. Special hotel rates are available for coaches and families (approx. 40€/night).For national teams who want to participate with more than 3 athletes, information will be announced later (registration fee and fair entry tickets will be free, special rate for hotel).v+