Livigno and Mottolino Snowpark welcomed over 100 competitors from 11 different Nations aged 9 to 18, competing in this year DEEJAY Xmasters World Rookie Fest.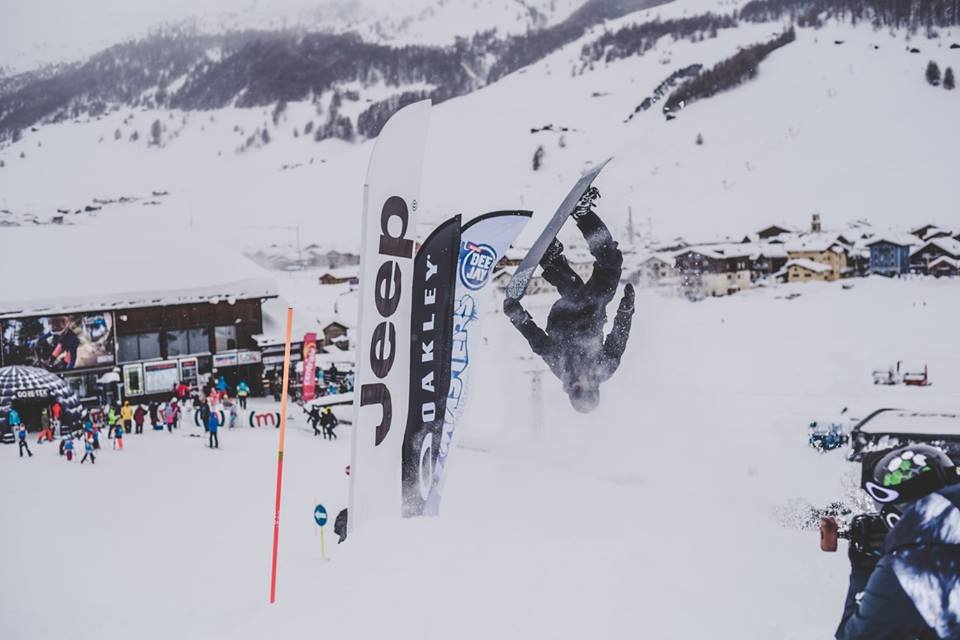 Today, January 21, all participants haven't the chance to test the slopestyle setup during the open training session due to heavy snow fall and strong wind up in the mountain. The Race Director has decided to suspend the competition for today waiting for the weather conditions get better. It's hell of World Snowboard Day, literally.
The amazing set up that shapers crew had made is under 60cm of fresh snow. Course line consists of three lines: Line M with 3 jump and jib obstacles, line L and XL 2 jump each and 2 table jibbing with pooljam, flat rail, Oakley elephantrail, and it waits for shredding by rookies.
Also the DEEJAY Xmasters village had to fight bad weather but it doesn't prevail. Thanks to excellent team the village has been moved next to the start of Mottolino Gondola in no time. For today and tomorrow Oakley and GORE-TEX will give you the chance to test on the field and in all conditions clothing, technical equipment, cars and accessories. And if you have your skis or snowboard Maxi Sport will do a free check up of that. Between a test and check Lavazza and Eraclea will warm you with a good coffee or a cup of hot chocolate. If the weather doesn't convince you, Jeep awaits you at the Mottolino gondola parking for a super excited test drive.
However the day ended in the best way, all together, with a great opening ceremony: all rookies comes to race office to watch the video première of the first part from 2017 World Rookie Tour TV Show & World Rookie Shooting in Kaprun and to have, as usual, the welcome party.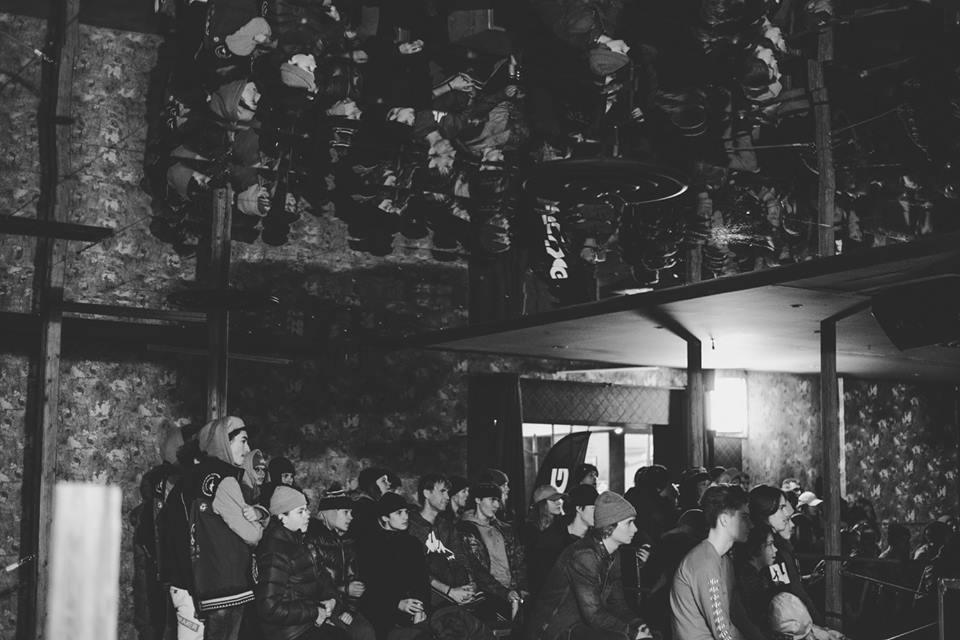 In the next days Mottolino Snowpark will host the training postponed today, qualification and the finals. The race format will be decided after the training day. Right now, the next appointment is for tomorrow morning, Monday 22, at 10.30am for training session.
Get ready for incredible tricks from the world's best young snowboarders in the slopestyle contests at the Livigno Mottolino Snowpark! This is the place of positive energy, cool tricks and good vibes!
Click here for first pictures from the World Rookie Fest day1.
Curious to know who will compete in Livigno? Find the riders' list here
Check update program here.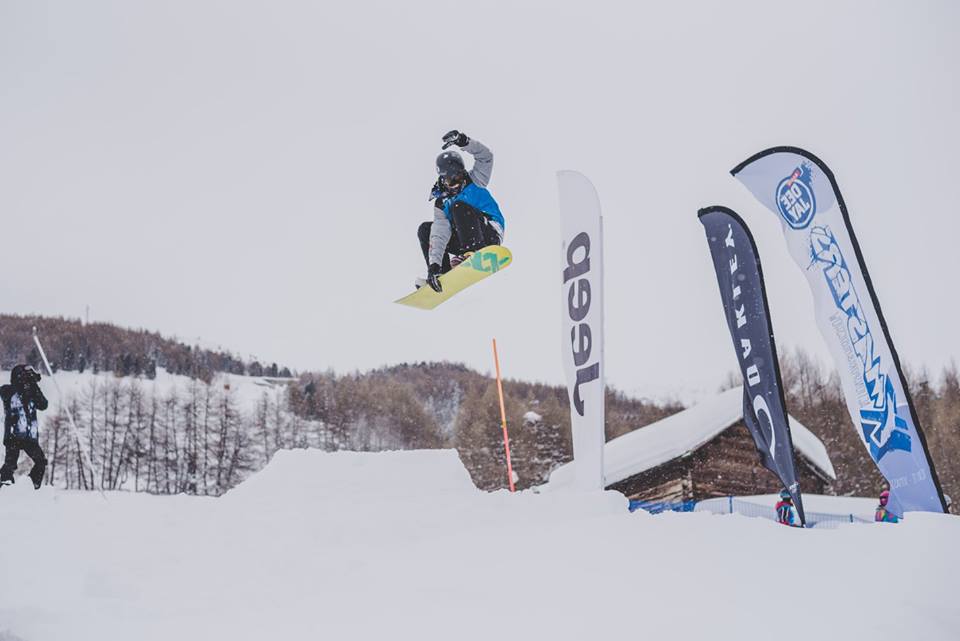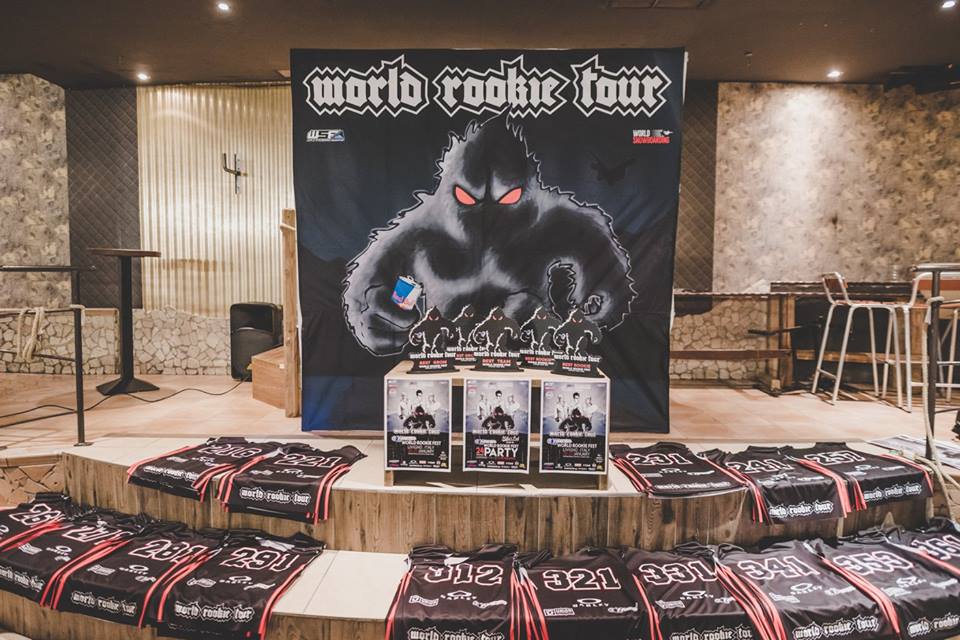 2017.18 World Rookie Tour – Official Calendar
NZ Rookie Fest. Cardrona, New Zealand. October 05-08, 2017. Halfpipe and Slopestyle DONE
World Rookie Rail Jam. Modena, Italy. October 26-28, 2017. Urban Rail Jam DONE
Corvatsch Rookie Fest. Corvatsch, Swiss. December 13-17, 2017. Slopestyle DONE
Deejay XMasters World Rookie Fest. Livigno, Italy. January 20-25, 2018. Slopestyle
Bulgarian Rookie Fest. Pamporovo-Mechi Cal, Bulgaria. January 26-28, 2018. Halfpipe and
Slopestyle
USASA Grom Fest. Keystone, USA. February 10, 2018. Slopestyle
Valle d'Aosta Rookie Fest. Pila, Italy. February 21-25, 2018. Slopestyle
USASA Grom Fest. Breckenridge, USA. February 25, 2018. Halfpipe
Indy Park Rookie Fest. Nekoma, Japan. March 03-04, 2018. Slopestyle
Oslo Rookie Fest. Oslo, Norway. (to be confirmed)
Mammoth Rev Tour Rookie Fest. Mammoth Mountain, California. March 15-16, 2018. Halfpipe and Slopestyle
World Rookie Finals. Kitzsteinhorn, Zell am See-Kaprun, Austria. April 10-15, 2018. Halfpipe and Slopestyle
Follow the World Rookie Tour online:
web: www.worldrookietour.com
Facebook fan page: www.facebook.com/worldrookietour 
Vimeo channel: www.vimeo.com/channels/worldrookietour 
mail: info@blackyeti.info 
If you dream to become a professional snowboarder,
then your future starts from World Rookie Tour!
ABOUT THE WORLD ROOKIE TOUR
The World Rookie Tour is organized by the Black Yeti ssrl in collaboration with World Snowboard Federation and its National Snowboard Associations. It consists of a selection of high quality International events, the so called "Rookie Fests", reserved for riders under 18's only, in Europe, North and South America, Oceania and Asia. The World Rookie Tour consists not only of competitions: it also features loads of other activities to help rookies to grow in the field of professional snowboarding, such as photo & video shootings, avalanche and rescue clinics, meetings with photographers and international team managers, parties and English talks. Since year zero it awards tickets to world class events such as The Arctic Challenge, The Air & Style, The World Snowboarding Championships, invitations to professional snowboard photo & video shootings, and freeride trip in Chile. Every year the tour crowns the World Rookie Champion at the end of season, at the World Rookie Finals, a unique event where the best youngsters from almost 30 countries compete and have fun. More information at www.worldrookietour.com. 
ABOUT THE WORLD SNOWBOARD FEDERATION
The World Snowboard Federation (WSF) is the international organization exclusively working to develop the sport of snowboarding at all levels. Program areas include: Halfpipe, Big Air and Slopestyle competitions, Banked Slalom, Para-Snowboard, judge and shapers, education and certification, and snowboard activities for riders of every age. The WSF represents a network of National Snowboard Associations (NSAs) who work together at a worldwide level to promote the development of snowboarding. NSA members can find a source of inspiration and support from the WSF for the activities they are conducting within their nations and by working towards the same goal: progression of snowboarding from the ground up. Amateur and Pro Riders alike need to be members of the WSF to support the sport of snowboarding and enjoy the advantages of being a WSF Member. 
ABOUT WORLD SNOWBOARDING
World Snowboarding promotes competitive snowboarding in representing the interests of a professional network of events, athletes, national sport associations and industry partners. A Non-Profit organization, World Snowboard Federation owns World Snowboarding, which administrates the widely respected global ranking system and the World Snowboarding Points Lists (WSPLs). By offering a fair, unbiased, global ranking platform, and through maintaining global competition, course-build, safety and judging standards, World Snowboarding brings transparency to the sport, across the freestyle disciplines of Halfpipe, Slopestyle and Big Air. Through World Snowboarding's four-tiered Regional to Elite level tour structure, it encourages, develops and supports rider progression from rookies to world-class athletes, where the Elite level, WST events are the ultimate pinnacle of snowboarding competition.
Press Office World Rookie Tour
Marco Sampaoli – marco@moonsrl.it – Tel. +39.059.9783397