After the big success of the 2018 New Zealand Rookie Fest, which took place from 14th to the 16th of August, the Black Yeti is happy to announce that Cardrona Alpine Resort that will soon host a second World Rookie Tour event, from the 2nd to the 5th of October.
All snowboarders participating in Halfpipe and all riders competing in the Antler's Alley/Stag Lane course for slopestyle are automatically included in Rookie and Grom Fest results. Podium finishes in the Rookie and Grom Fests automatically earn competitors a quota spot in the World Rookie Tour Finals in Kitzsteinhorn – Zell am See-Kaprun. One free entry will be also given out to the top performer from the event!
Click here to download the info sheet!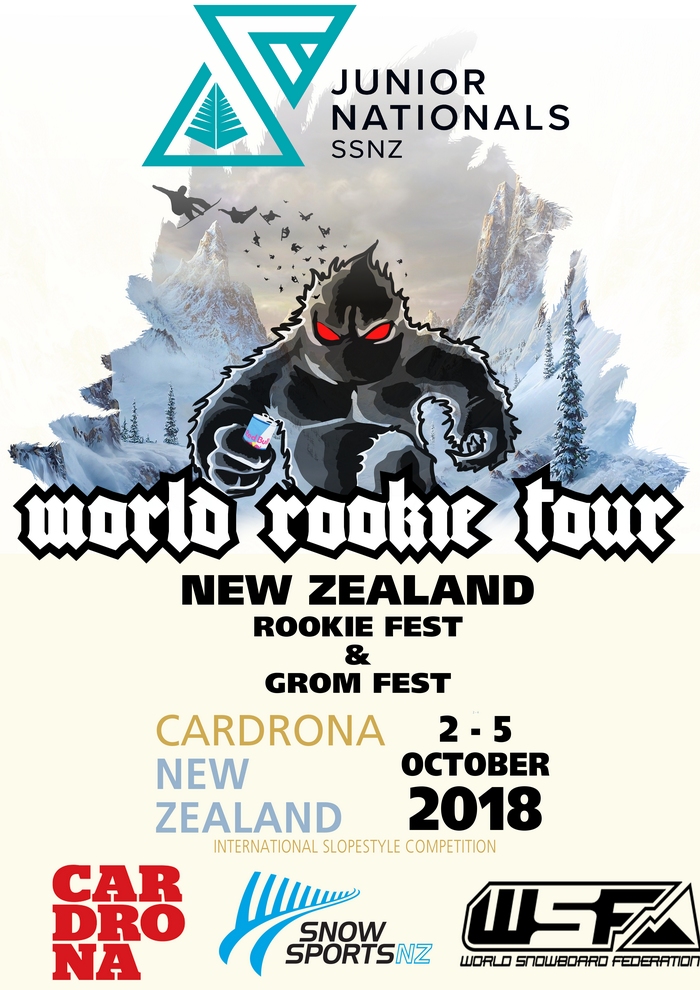 Age divisions
WRT Rookies: snowboarders born 2001-2003
WRT Groms: snowboarders born 2004&earlier
International competitors will be placed into an age group based on their year of birth. (Age limit: 17 years old as at 31 December 2018.)
Event Disciplines & Dates
Sunday September 30  Team's Captain meeting 1 -8 pm at Snow Sports NZ office 78 Andersons Road, Wanaka
Monday October 1  Snowboard Freeride
Tuesday October 2 Boarder-cross
Wednesday October 3  Snowboard Halfpipe
Thursday October 4   Slopestyle U12 (girls), U10 & U8 Lil Bucks; U12 (boys), U14, U16, U18 – Stag Lane, Antler Valley
Friday October 5  Postponement day  & Awards evening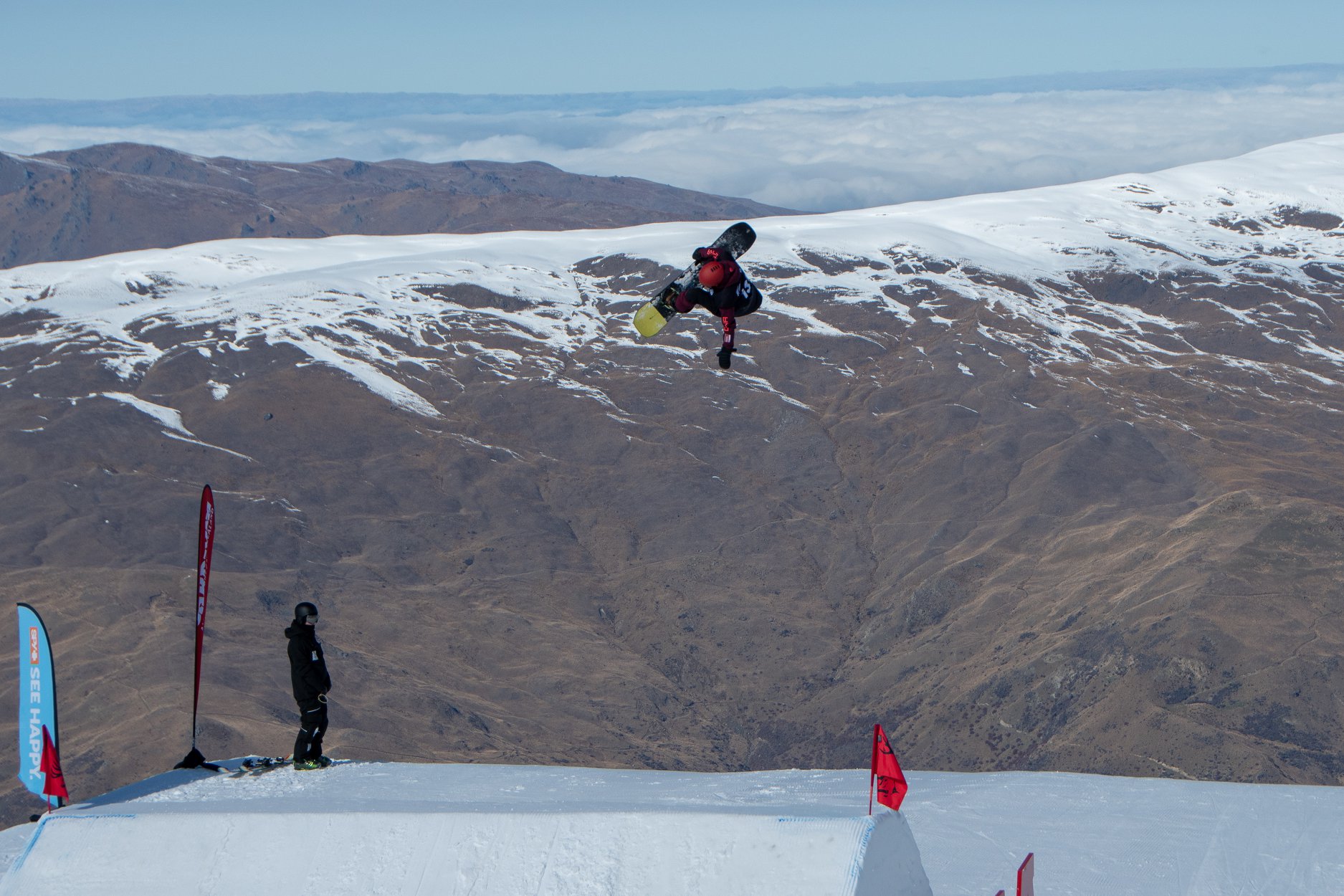 Event Registration
Entry can only be completed online after SSNZ membership has been completed and paid. Competitors will receive confirmation once entry has been received. Entries close 5pm Wednesday September 26, 2018.
Daily Event Schedule
6:00 am Snow reports & event update (cardrona.com or Radio Wanaka)
8:00 am Lifts open for competitors
8:30/9:00 am Courses open for competitor inspection
9:15 am Competitor briefing top of course (freeriding briefing at Captain's Café)
9:30 am Start of competition &/or training
3:30 pm Results and awards presentation (Cardrona Courtyard/Lake Wanaka Centre)
For more information and for event registration, visit www.snowsports.co.nz