In the most crazy winter season ever, in which the Black Yeti has been difficult to manage every single event, the 2021 World Rookie Freeski Finals, after several date and location changes, went down as an incredible success in Hintertux, Austria. Athletes from 11 different nations came to Hintertux, underlining the international stance of this iconic youth event, and enjoy not only an international slopestyle competition, but as well several side activities thanks to a strict Covid-19 protocol which ensured the safety of all participants.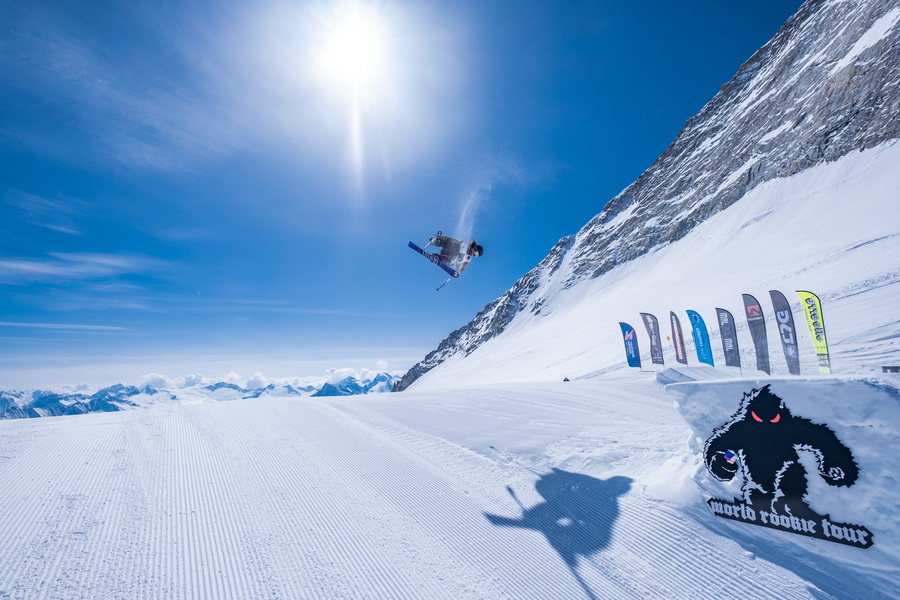 James Kanzler – USA – World Rookie Champion
The 2021 World Rookie Finals went down in Hintertux Glacier, at the Betterpark Snowpark, under blue skies and perfect snow conditions. Almost fifty participants gained to conquer the World Rookie Tour Champion title, battling in a slopestyle course consisting of three tables with different kickers and one table with two jib obstacles at the end. Judges scored each rider using overall impression.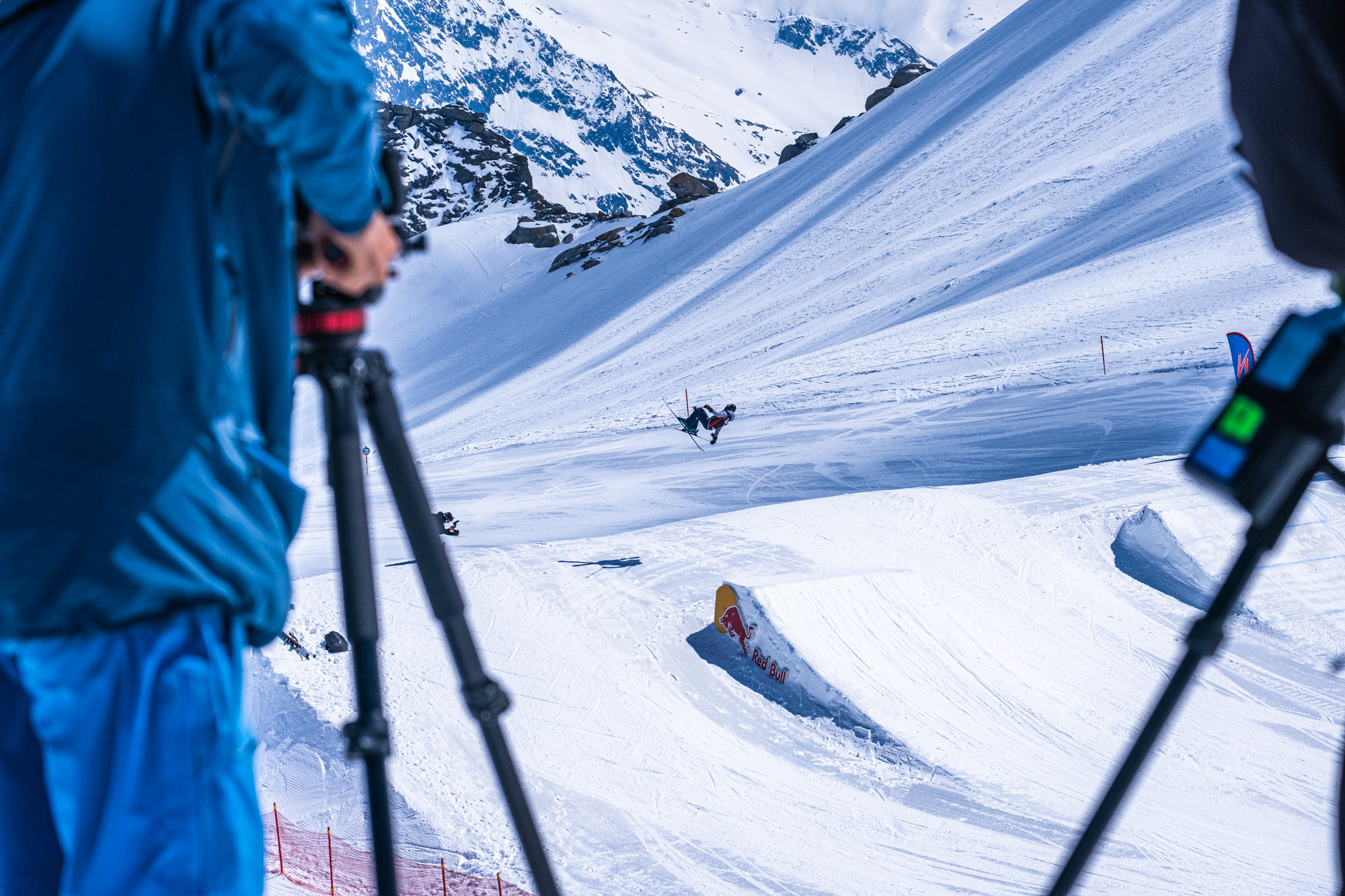 Muriel Mohr – World Rookie Girl Champion Freeski
It was a close race, where the male rookie James Kanzler (USA) claimed the victory and the World Rookie Champion Title with a left double cork 10 safety grab, right double cork 12 mute grab, switch right bio 9 rail grab, on the jump, finished with a right 270 pretzel 270 on the last obstacle. Axel Burmansson from Sweden and Ralph Konnor from USA completed the male rookie podium.
14 years old Muriel Mohr, one of Germany's great hopes for the future and one of the younger in the comp, dominated the Girls category in which rookies and groms competed all together. She stomped a switch left 540 safety grab, right 720 safety grab to left cork 720 blunt grab, Front 270 out on the last rail. Jenna Riccomini from the USA was second and Jade Michaud from France third.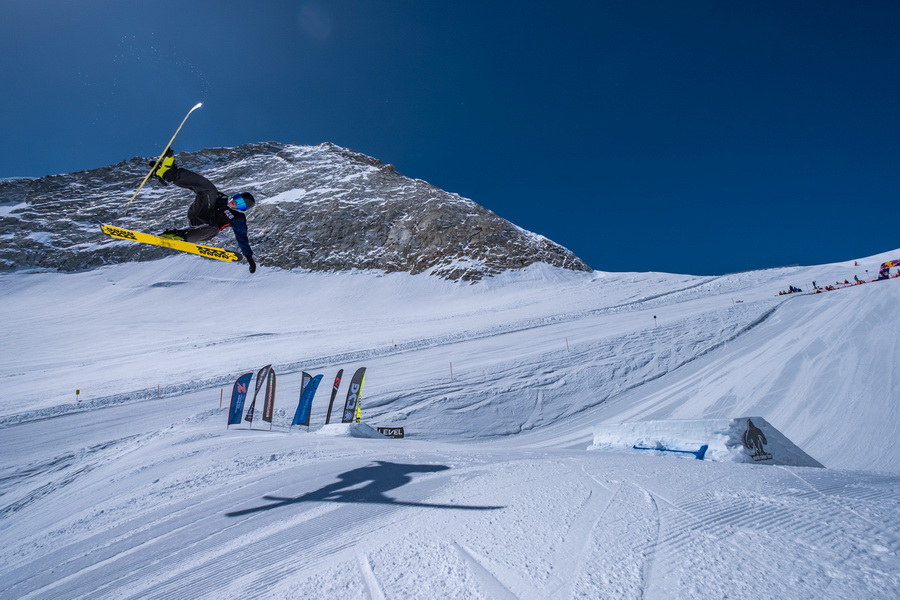 Andreas Penz – Aut – World Rookie Grom Champion
Among the grom category, Andreas Penz from Austria arrived first thanks to his run: left double cork 720 safety grab, right misty 540 safety grab, switch left cork 540 japan grab, front 450 out. Andreas gained the prestigious Golden Ticket to enter for free every World Rookie Tour stops in the next season 2021.22. Timothé Roch from France and Ralph Konnor from the USA conquered the second and third places.
Our World Rookie Champions, male and female, were both awarded with a spot for 2021.22 FIS World Cups Slopestyle, invitations for the 2022 Spring Battle at the Absolut Park and for the 2021.22 Hintertux Opening, and an invitation to a Red Bull Experience to be announced soon. Other participants where awarded with a surf week with our historic partner SurftoLive.com and with many goodies from all our sponsors.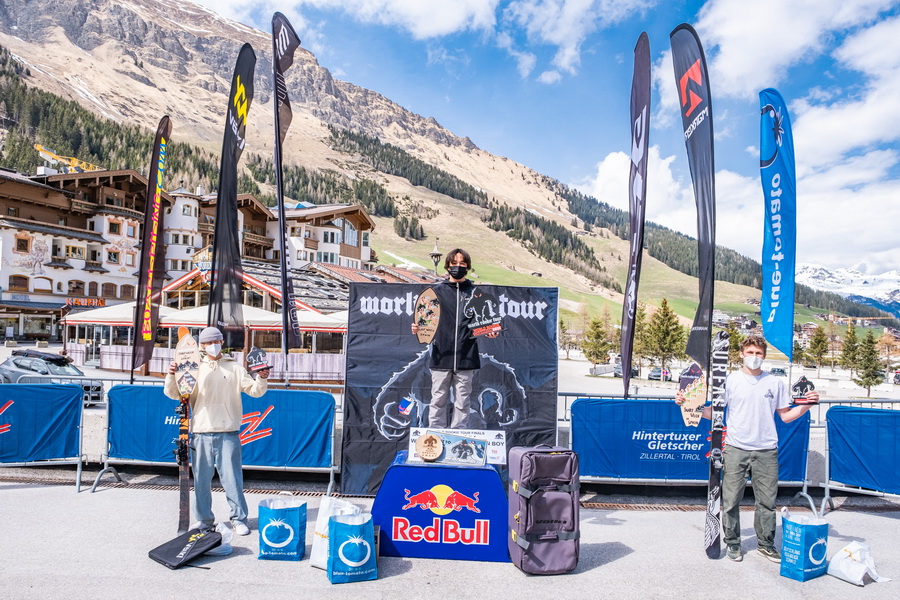 Rookie Men Podium
Download all the results from the 2021 World Rookie Finals Freeski here. 
RESULTS WOMEN
1. Muriel Mohr, GER, 89.67
2. Jenna Riccomini, USA, 85.00
3. Jade Michaud, FRA, 81.33
RESULTS GROM MEN (2006-2007)
1. Andreas Penz, AUT, 65.67
2. Timothé Roch, FRA, 64.67
3. Lars Ruchti, SUI, 60.33
RESULTS ROOKIE MEN (2003-2005)
1. James Kanzler, USA, 91.33
2. Axel Burmansson, SWE, 89.67
3. Ralph Konnor, USA, 88.33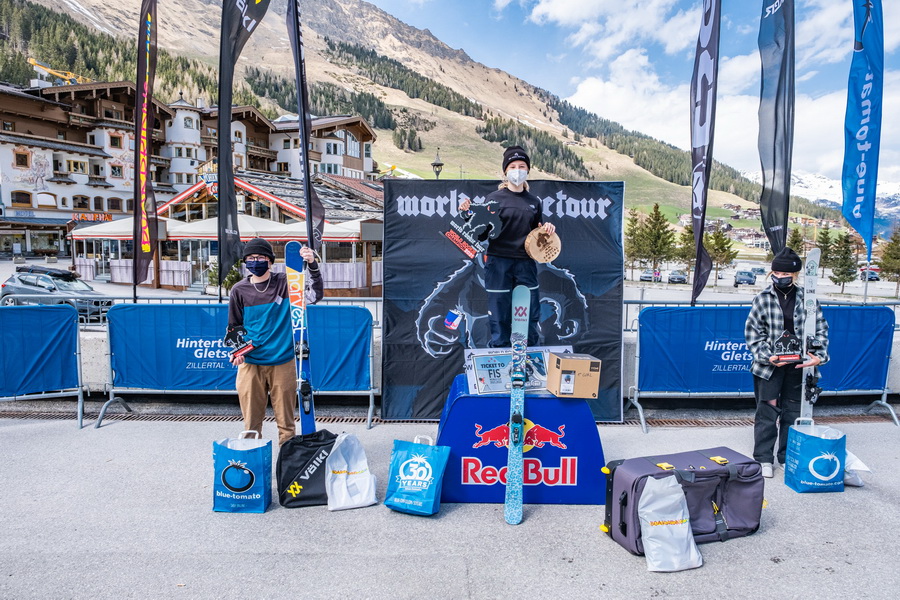 Girls Podium
As you know, World Rookie Tour is not just about competition, and for the Black Yeti is important to engage the entire participant in lifestyle and social activities. That's why the event was organized under a strict Covid Security Protocol to create a safety bubble and allow the organization of side activities. During the event took place a workshop about "Wood Photo Printing" by Andreas Monsberger, where they learned how to print a real picture in a piece of wood, making real artworks. The program also included "Avalanche Clinic" with theoretical and practical parts run by MOON Agency.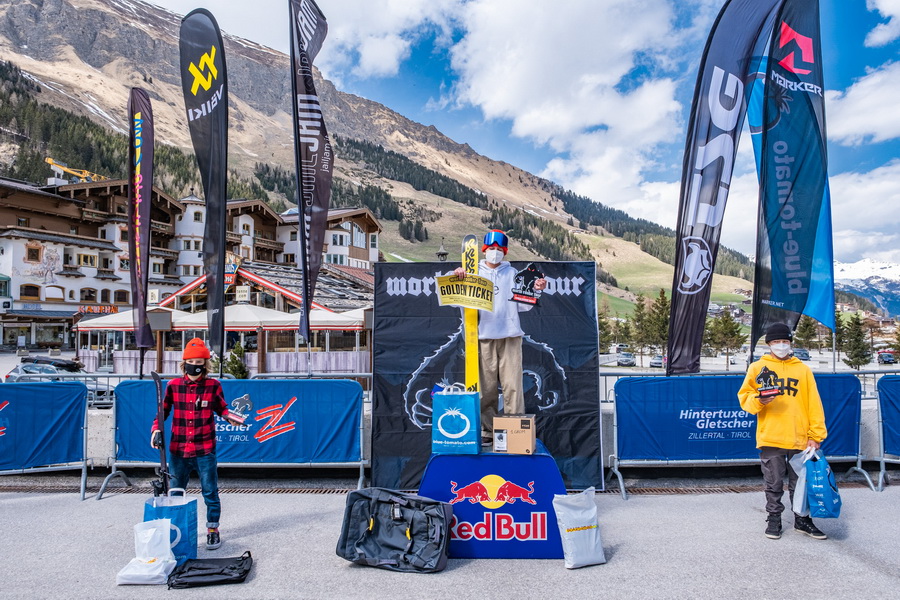 Grom Podium
All the World Rookie Tour organization would like to thank you all for the determination and for the support for our project.  We hope to see you next year in better conditions, and we remember you all that the World Rookie Finals will continue now with the Snowboard Section until on May 2nd.

Photo gallery World Rookie Finals Freeski
Quali Day
Final Day
Photo Credits: Andreas Amplatz
Below you can watch all the winning runs of our Champions!

World Rookie Champion Freeski – Winning Run

World Rookie Girl Champion – Winning Run

World Rookie Grom Champion – Winning Run
Video Credits: Silvio Ottonello, Andreas Monsberger, Mauro Castellani
Covid-19: In cooperation with the ÖSV, a comprehensive Covid-19 security concept was implemented to ensure the safety and well-being of everyone involved.
2021 World Rookie Tour Calendar
For Snowboard, Freeski and Skateboard, please check the last online version here.
Follow the World Rookie Tour
Web: www.worldrookietour.com
Facebook: www.facebook.com/worldrookietour
Instagram: www.instagram.com/worldrookietour  @worldrookietour #worldrookietour
Vimeo: www.vimeo.com/channels/worldrookietour
email: info@worldrookietour.com
If you dream to become a professional action sport athlete,
then your future starts from the World Rookie Tour!