Black Yeti is proud to announce the partnership with the legendary snowboard tour Zillertal VÄLLEY RÄLLEY, an occasions where to gather points for the World Rookie Rank!
Below you can read all the details about the tour!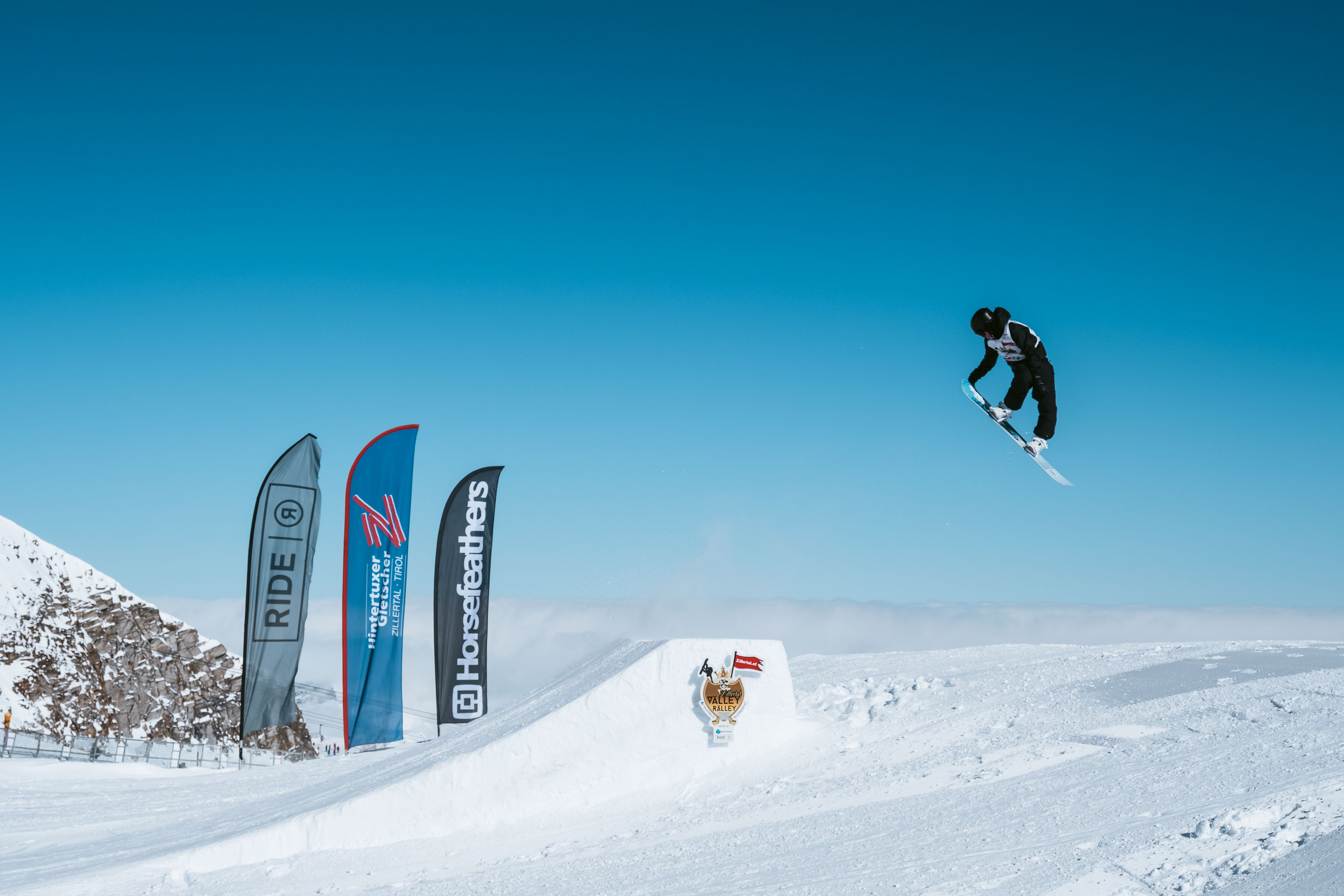 In December 2021, the Zillertal VÄLLEY RÄLLEY hosted by Blue Tomato and Ride Snowboards will be kicking off into the 9th season. As every year, the popular snowboard tour attracts international riders to travel to Zillertal from everywhere. Under the aegis of the Ästhetiker crew, four tourstops will be held in 2021/2022. The events will be going down in four different Zillertal snowparks, always happening with one day of coaching and training and a slopestyle competition day. This season´s series will be kicking off with the first tourstop on December 18th and 19th at the ski resort of Hochzillertal-Kaltenbach.
Nine years of Zillertal VÄLLEY RÄLLEY hosted by Blue Tomato & Ride Snowboards!
Thanks to the ongoing support by Zillertal Tourism GmbH, the Zillertal mountain companies and tourism associations, as well as loyal partners like Blue Tomato, Ride Snowboards, Red Bull, Horsefeathers and Dana Beanies, the popular VÄLLEY RÄLLEY will be coming home to Zillertal in December 2021 again.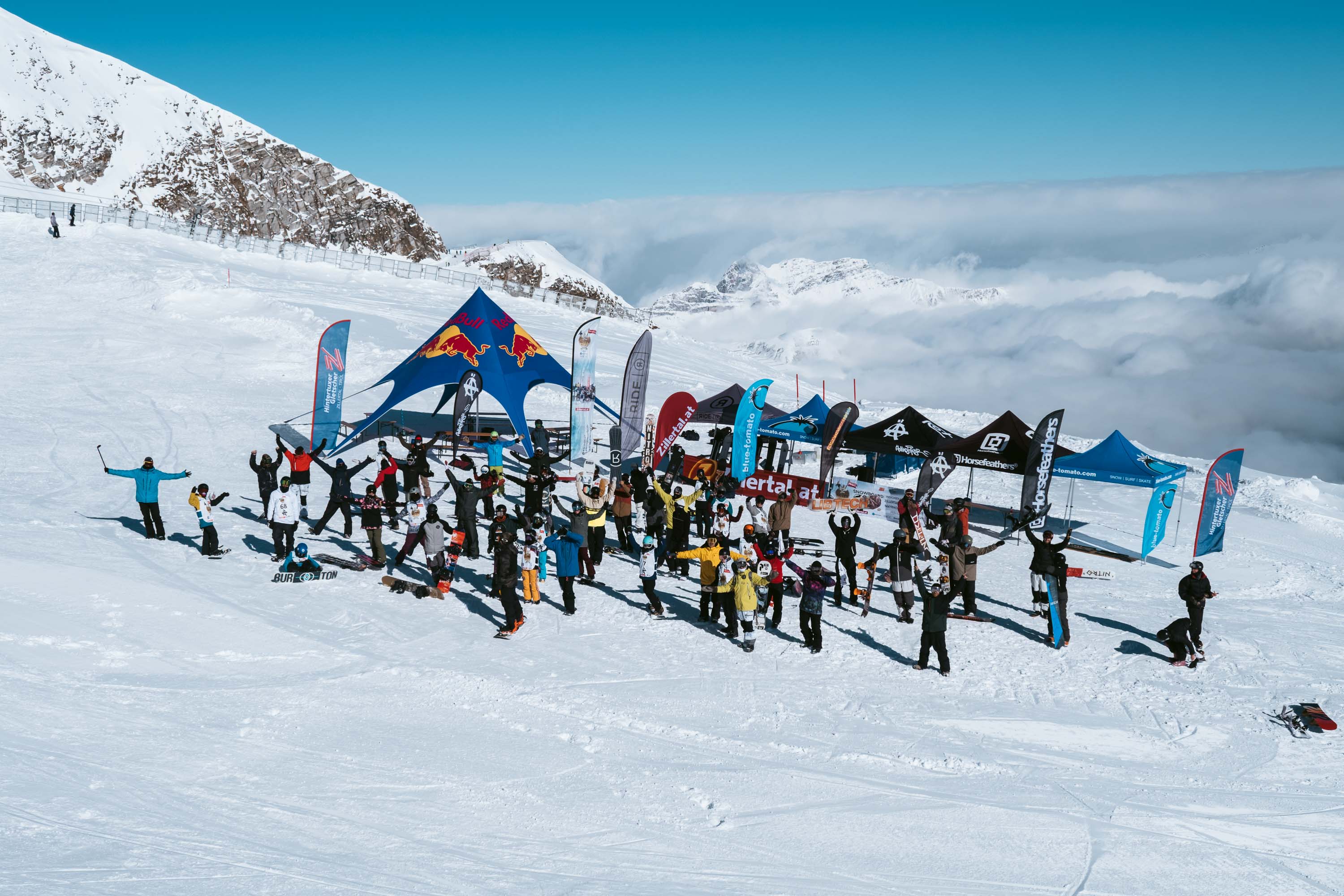 Zillertal Tourism General Manager Beate Kassner is looking forward to the event series: "The support of up-and-coming talents in wintersports is an extremely important topic for us in the Zillertal. We are delighted to welcome so many young athletes for the Zillertal VÄLLEY RÄLLEY. The tour start in December is an important date for all of us and we wish all our participants good luck and great success."
In the past eight years, Zillertal´s famous snowboard tour has become one of Europe´s top events for up-and-coming snowboarding talents. "With the Zillertal VÄLLEY RÄLLEY we are providing a platform for young riders to enter professional snowboarding and breathe fresh contest air," Ästhetiker prÄsident Steve Gruber explains. "The unique combination of coaching and contest has proven its success over the past years. Young athletes take advantage of our events to push their own level of progression. We are proud to announce that some of them have qualified for the Olympic Games."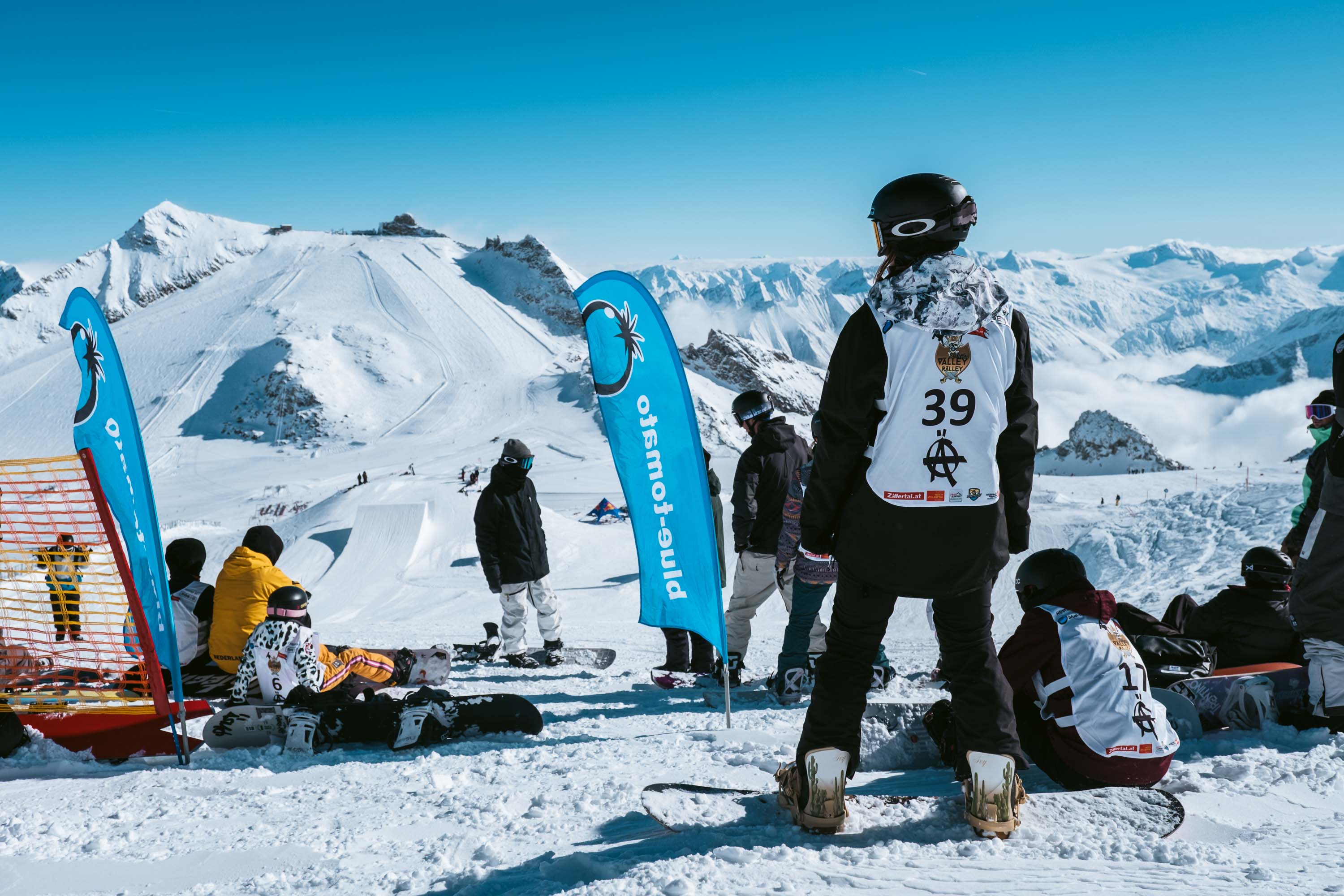 Boardsports fans can look forward to four action-packed weekends in the Zillertal. At every tour stop, the latest Ride Snowboards and bindings will be availbe for free demo/testing. And while the coaching day stands for freebie freestyle trainings in small groups and together with snowboard pros, Europe´s rising stars will be throwing their best tricks down all over the slopestyle course on the competition day.
All four competitions come along with medals, prizes and prize money. And while Ride Snowboards hands out brand-new snowboards to the winners, second presenting partner Blue Tomato will be organising side events and fun competitions on the coaching day. Horsefeathers deliveres a brand-new outerwear combo for the Horsefeathers best trick winner at every tourstop.
With every contest result, athletes will accumulate points in the Zillertal VÄLLEY RÄLLEY overall ranking. The Zillertal VÄLLEY RÄLLEY 2021/2022 overall tour winners will be crowned new Royal Zillertal VÄLLEY RÄLLEY family at the fourth and final stage at Hintertux Glacier. Riders participating in the tour, will automatically be collecting points for the International World Snowboard Point List (WSPL). The points of the first three VÄLLEY RÄLLEY events further count as ASA (Austrian Snowboard Association) Austriacup results. According to the accumulated points after the first three events, the best man, the best woman and top rookies (U18) are qualified for the Austrian Masters Slopestyle Finals. Rookies (U18) are collecting points in the World Rookie Ranking to qualify for the World Rookie Tour Finals. More info about the international points system can be looked up at http://www.powdern.com
The Ästhetiker are delighted to announce the Zillertal VÄLLEY RÄLLEY event schedule 2021/2022:
1.Tour stop – 18.-19.12.2021 – Skiregion Hochzillertal-Kaltenbach, Erste Ferienregion im Zillertal
2.Tour stop – 15.-16.01.2022 – Zillertal Arena, Zell-Gerlos
3.Tour stop – 26.-27.02.2022 – Penken Park Mayrhofen, Mayrhofen-Hippach im Zillertal
4.Tour stop – 23.-24.04.2022 – Hintertux Glacier, Betterpark Hintertux, Tux-Finkenberg
It´s understood that the actual safety precautions and conditions will be communicated, controlled and complied at all Zillertal VÄLLEY RÄLLEY events. Late contest registrations will not be possible on site. Check www.valleyralley.at and www.zillertal.at/valleyralley for categories, age groups and registration.
About the Zillertal: The Zillertal counts among the most popular alpine destinations. It´s well-known as Europe´s number one valley for snowboarding. Zillertal´s snow parks rank high, attracting the world´s top snowboarders to train in the valley since time immemorial. The choice is huge and there´s jumps, rails and boxes available for all levels. No matter, if freestyle newbie or snowboard pro, Zillertal´s snow parks deliver the perfect playground for any kind of tricks, jumps and creativity. Find out more at www.zillertal.at
Photo Credits: theo_acworth