Great debut for the World Rookie Tour Surfing in Forte dei Marmi
Nimbus Surf Hero, first event of the World Rookie Tour Surfing, took place in Forte dei Marmi in excellent sea conditions. After an extension of the waiting period, the ideal conditions for the green light on the weekend of 4 and 5 December finally appeared, with the arrival of a consistent, stable and, above all, measured swell: in fact, in the U18 competition phases some set touched 2 meters.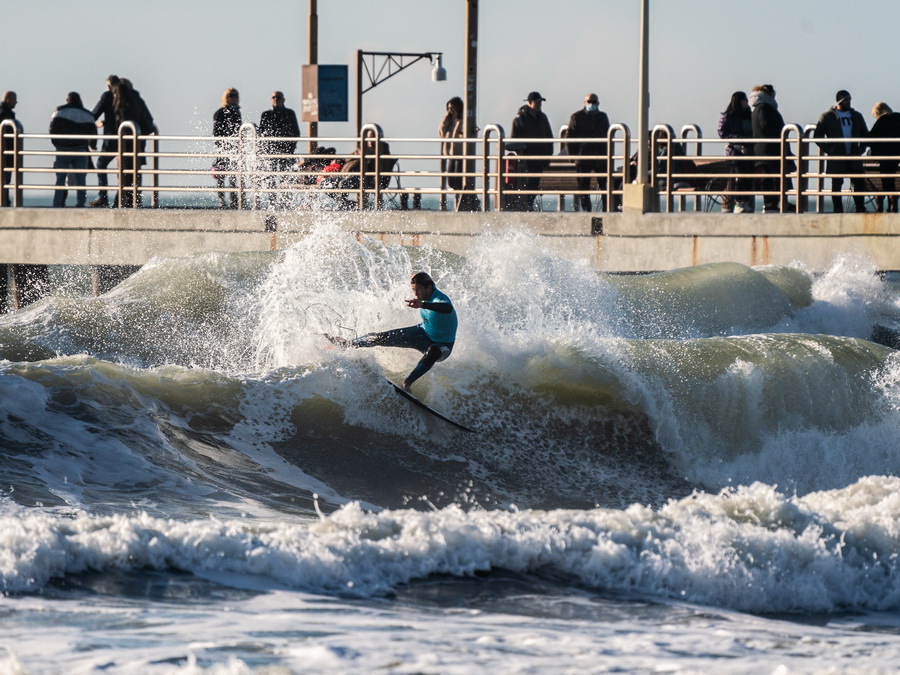 Saturday 4th December was marked by a clearly winter weather. Rain and cold, put a strain on athletes and staff, but the quality of the waves allowed the entire part of the race dedicated to female U16 and U18 athletes to be held, and the preliminary rounds for the males began as well.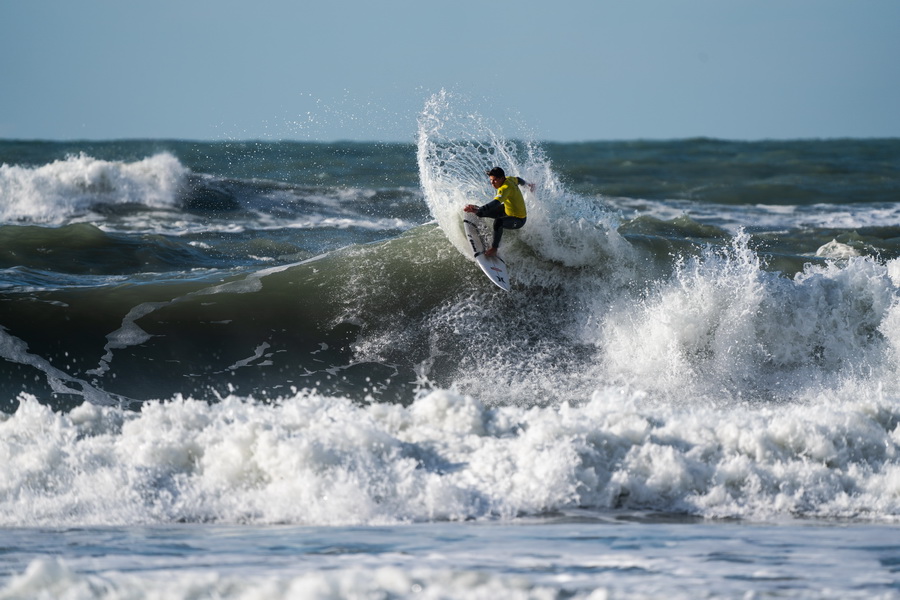 On Sunday 5th December the sun shone on the competition field, giving an unforgettable day to all present, marked by excellent overhead waves that allowed the athletes to express their technical skills to the fullest. The favorable weather and wave conditions, and the high technical level of all the participants, gave a day of sport and entertainment to the large audience.
Among the Under 18 men Ian Catanzariti from Ostia got the better of Tommaso Noah Pavoni in a stiff heat. Third place for Filippo Marullo and fourth place for Francesco Lazzarini.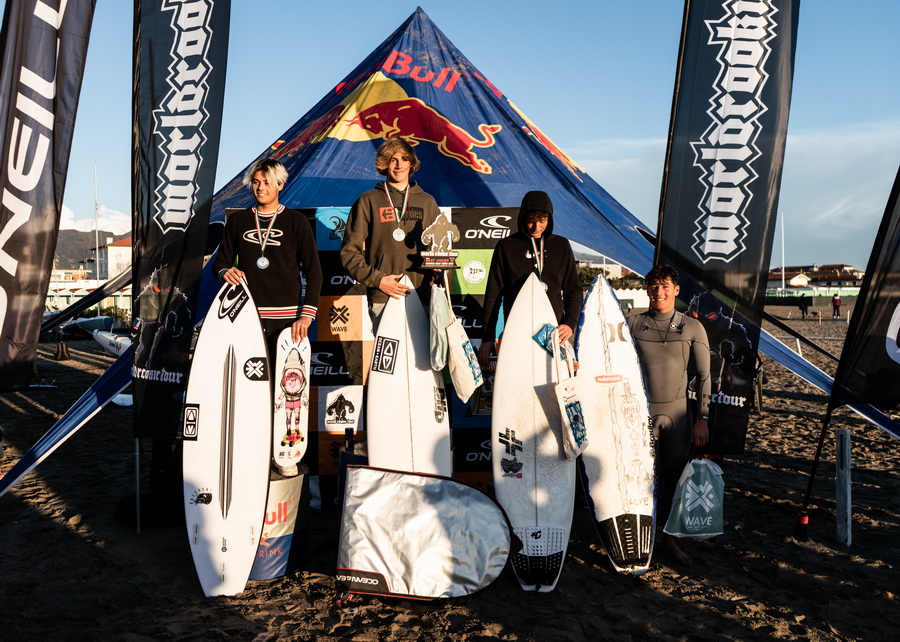 As for the women's U18 title, the assignment was merged together with the U16 title. Francesca Valletti triumph in both categories, second classified U16 and U18 Marta Begalli, third classified U18 Chiara Gugliotta and third classified U16 Viola Devita.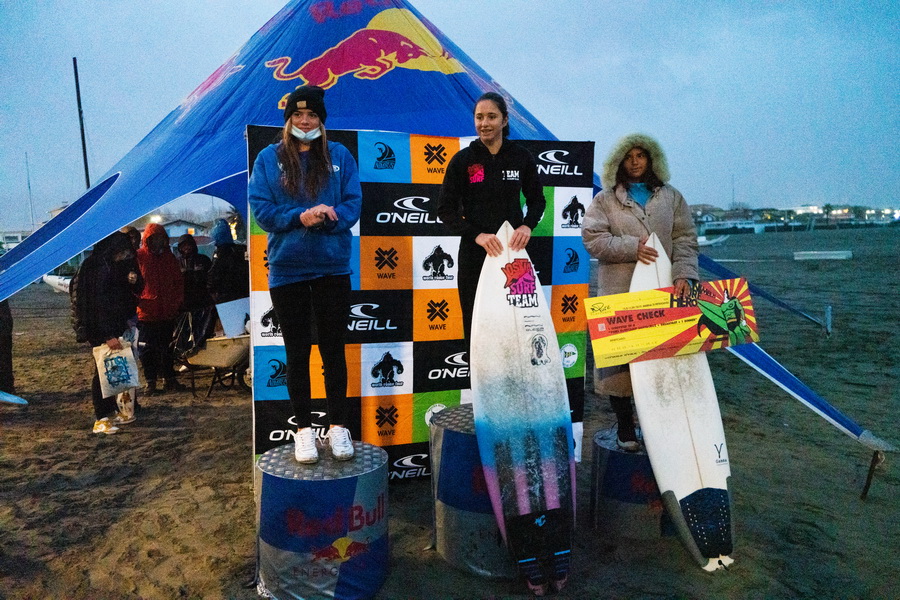 In the U16 category Lorenzo Cipolloni triumphed, over Samuele Ricci by only half point, while Filippo Soliera was third. Fourth place for Leonardo Santoliquido, who had to leave the competition field due to a knee injury.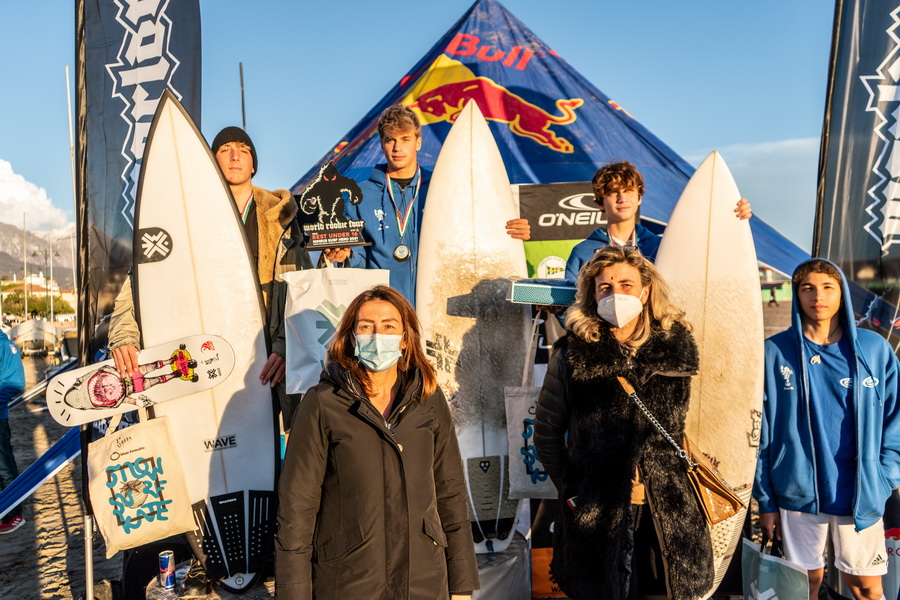 The men's and women's U14 and U12 categories still remain to be played. The call to the next swell is expected, perhaps already at the end of this week.
Thanks to the collaboration between Black Yeti and Nimbus Surfing Club in Marina di Pietrasanta, the historic Nimbus Surf Hero event, now in its sixth edition, has allowed the debut of the World Rookie Tour in Surfing, a sports sector in which it will certainly return more structured starting from 2022.
For all the photos of the day CLICK HERE
Photo Credits: Tommaso Pardini
For the Snowboard, Freeski and Skateboard calendar, check the latest version online here.