!POSTPONED ON 17TH SEPTEMBER! 
For the first time ever, the World Rookie Tour is making a stop in the UK, and will be giving an opportunity to the two best riders to win an invitation to ride, and all-inclusive tickets, to the final in Innsbruck, Austria.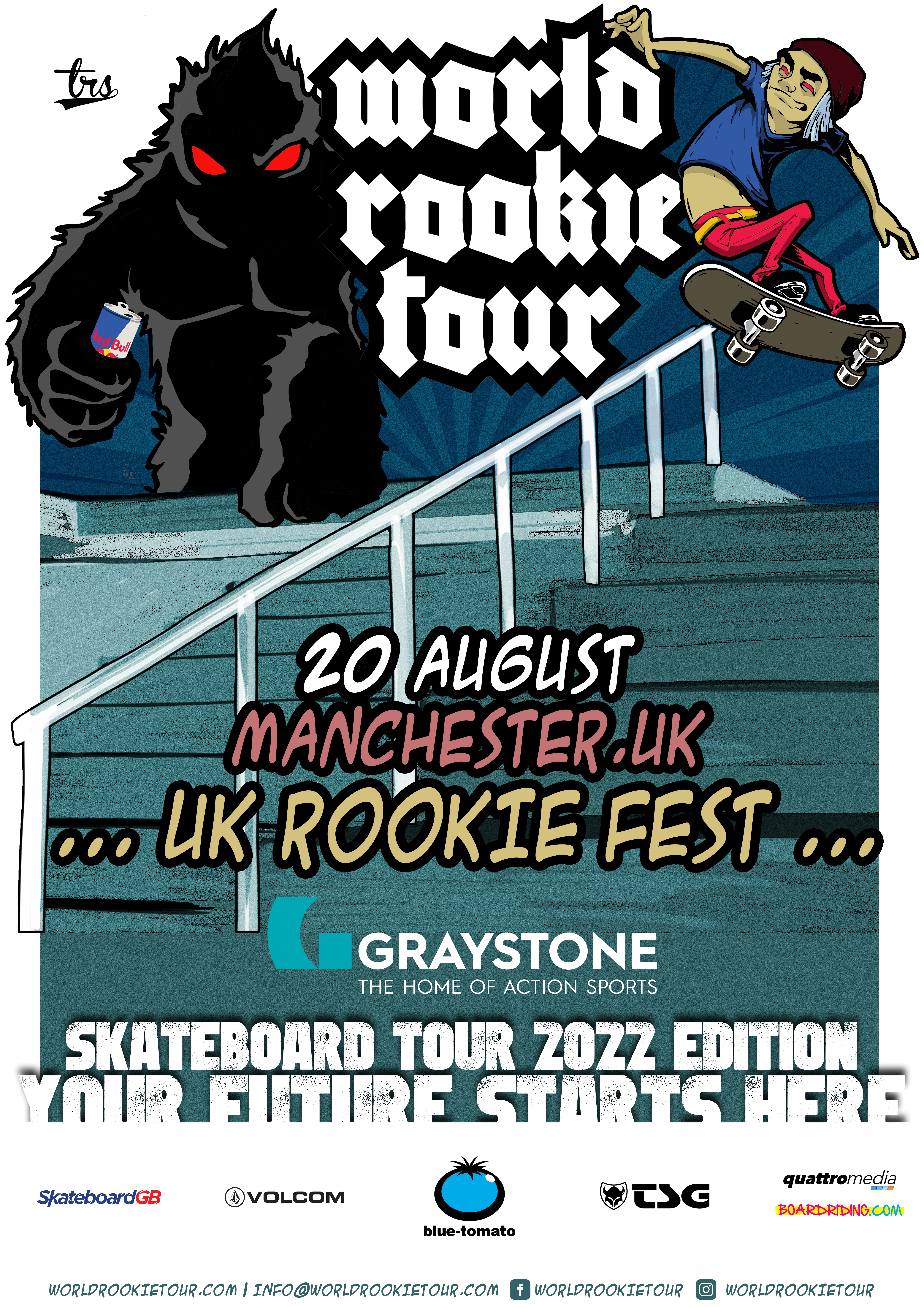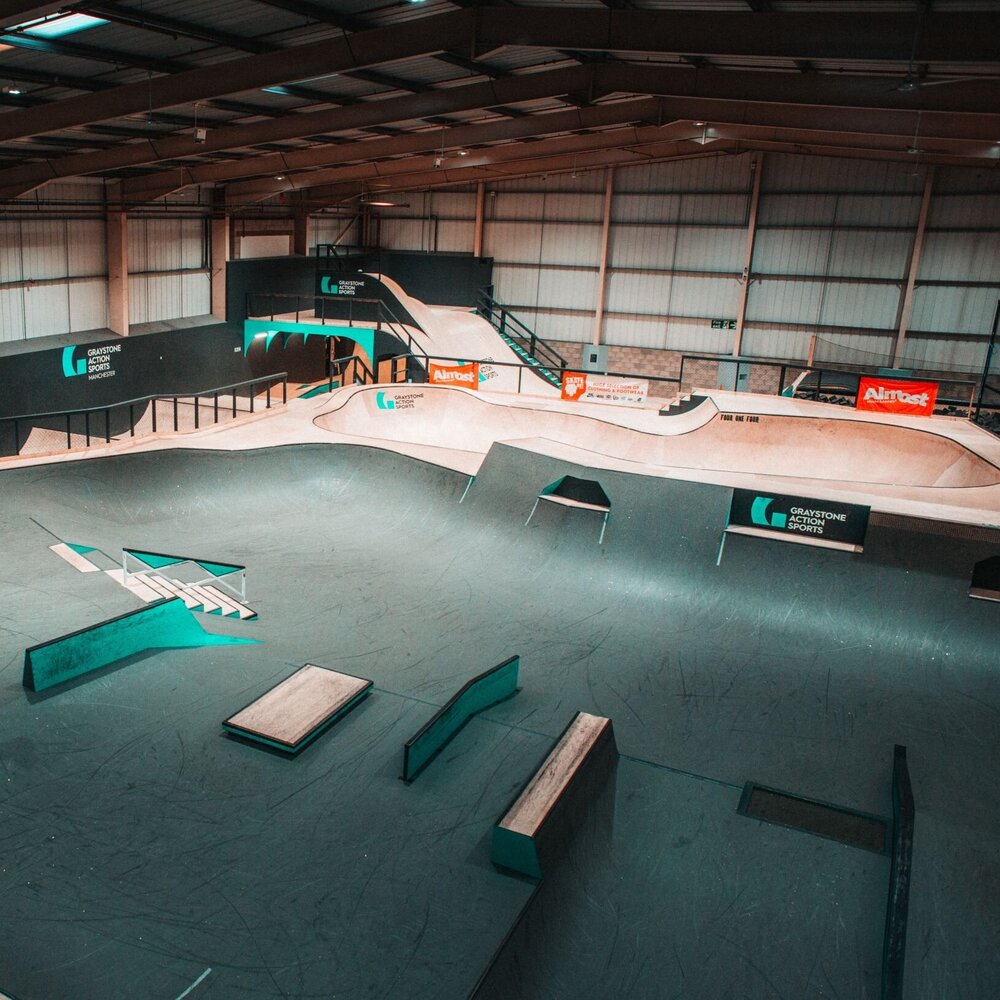 The UK stop of the World Rookie Tour will take place at Graystone 'The Home of Action Sports' in the incredible city of Manchester, a city with a rich history and tradition in skateboarding.
The event is expected to have the usual good vibes and unique atmosphere associated with the World Rookie Tour events, and spectators can expect a high level of riding, music, chill drinks and amazing food.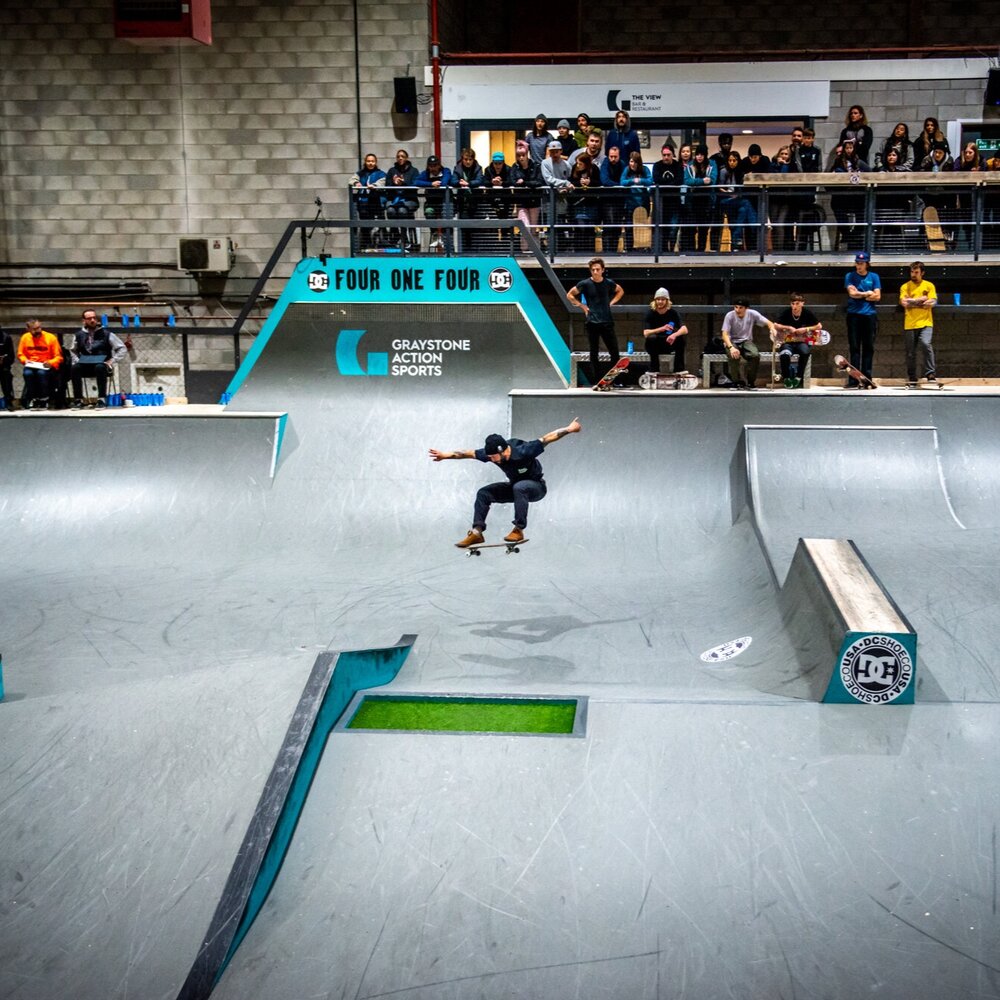 Program:
15:00-16:00 Training
16:30-18:30 Qualifying
19:00-20:00 Finals
20:30 Award Ceremony