Skatehalle Innsbruck, Austria, 30 Sept. – 2 Oct. 2022
– REGISTRATIONS ARE OPEN –
After a season around Europe and the first Cambodia Rookie Fest in South East Asia, Black Yeti is ready to present the World Rookie Skateboard Finals in Innsbruck, Austria, from 30 September to 2 October 2022. Don't worry, there are still other events in Europe to qualify for the finals (follow the WRT Calendar online) but from today on the registrations for the Finals are open!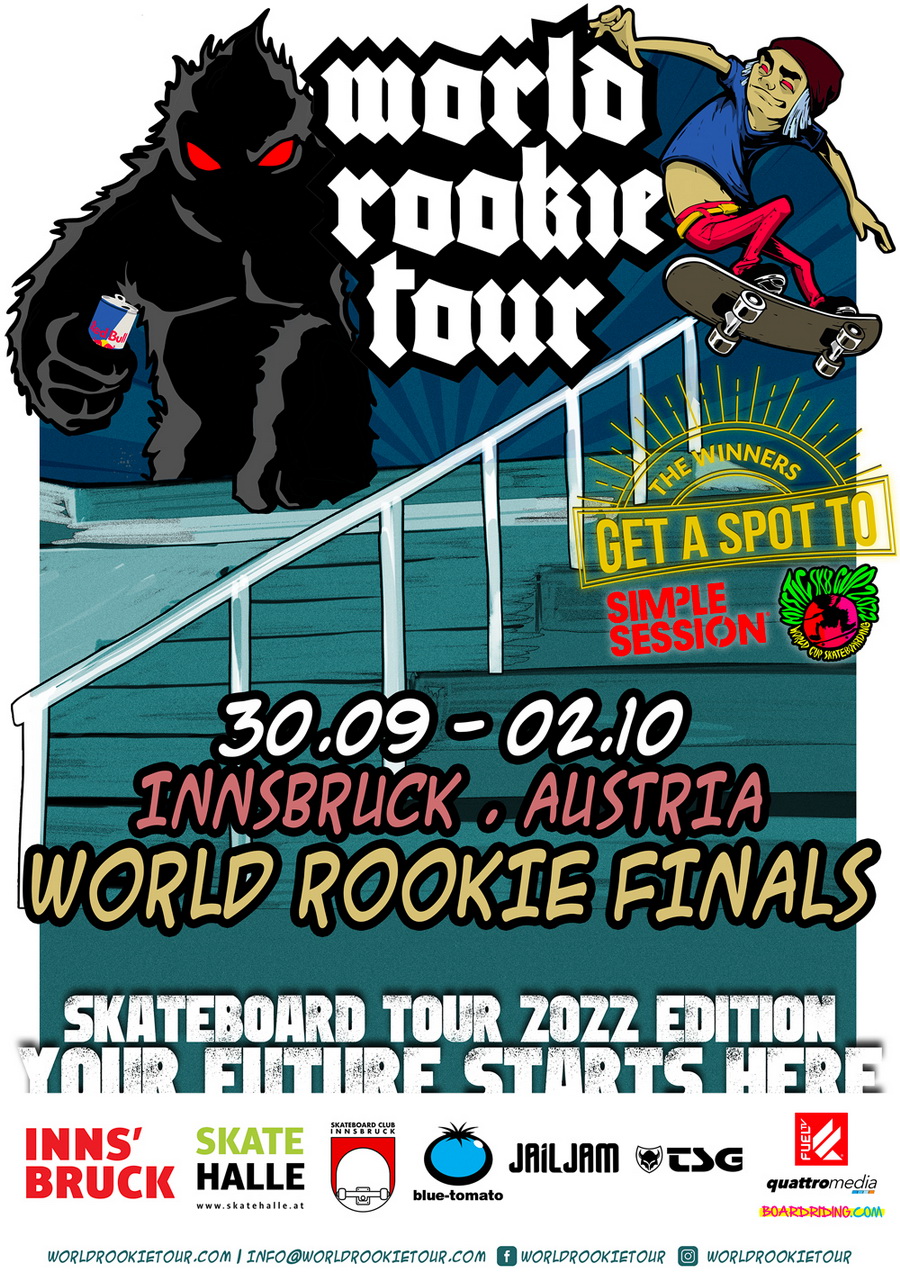 At the amazing Skatehalle Innsbruck the World Rookie Skateboard Champions 2022 will be crowned and incredible prizes will be awarded. A wildcard to Simple Session 2023 and several invitations to the Mystic Sk8 Cup 2023, invitations to special Red Bull Experience and many products from our partners Blue-Tomato, TSG and Jail Jam.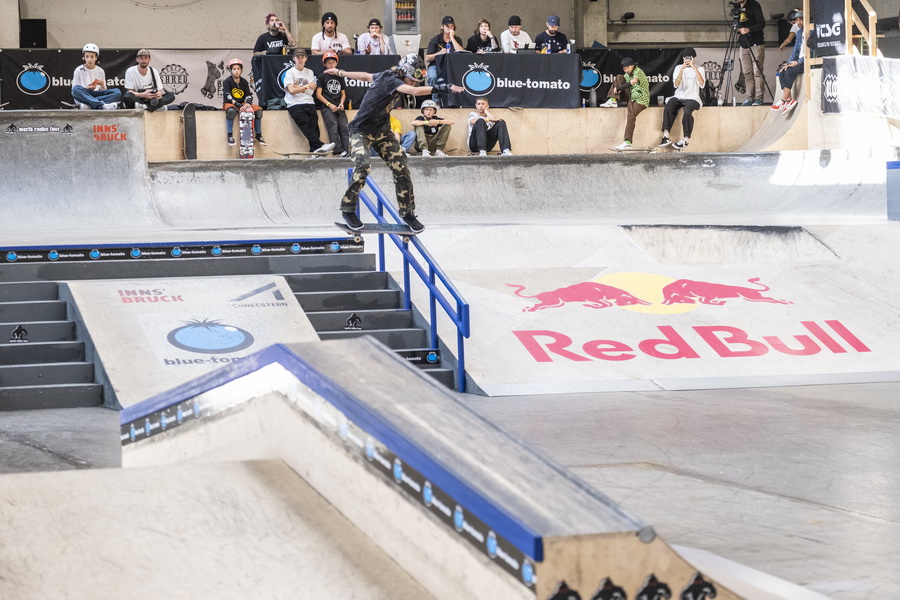 World Rookie Tour Crew travelled through the world and found the best rookies, and now for the second time will land in the beautiful alpine metropolis Innsbruck, in Tirol, a well-known destination for its quality Skate hall, nightlife and massive mountains.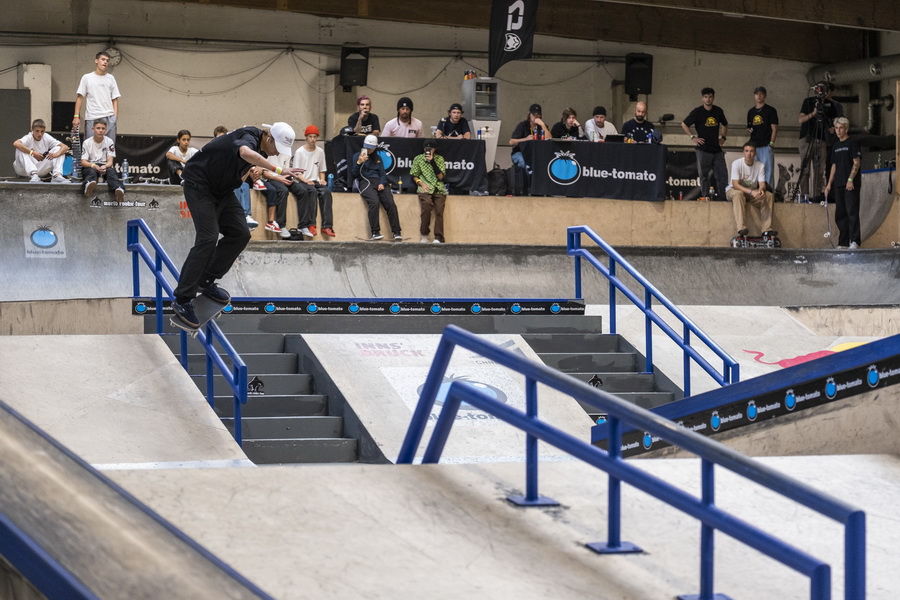 Best skaters from Europe and Asia will come for a unique sports and lifestyle event in a great international scenario. The 2022 World Rookie Finals program will include many lifestyle activities: Brand Village with Gummi Love (Safer Sex), Viva Con Agua (Water Care Project) and others Black Yeti partners. Also there will be a Mini Ramp Session in the City Downtown on Friday Evening (30.09.2022) and much more.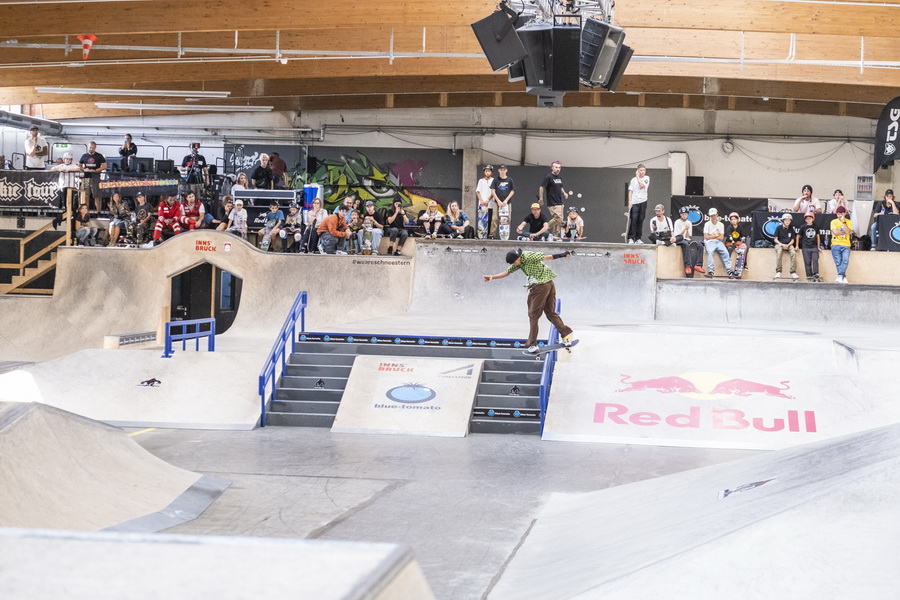 The event will be broadcasted live by our partners www.boardriding.com and streamed on Fuel.TV, the official brand new WRT Media Partner.
If you are a skateboard fan or if your dream is to start a professional skate carrier, then Innsbruck, Austria, is the place to be from Sept. the 30 to Oct. the 02, for the 2022 World Rookie Skateboard Finals!
Registration, info and bookings  registration@worldrookietour.com
PROGRAM
Friday 30 September 2022 – Arrival Day World Rookie Final
11:00 -15:00      Registration. NB: Everybody has to do the on location Registration as well the pre-registered Rider
11:00-18:00       Park is open for training – free of charge
17:00-19:00       BFF & WRT Mini Ramp Foto, Film Session at Marktplatz
20:00-21:00       Best Trick Session Mini Ramp with Cash for Trick
Saturday 01 October 2022 BFF Final
09:00 – 10:30     Open Training – open for all Riders BFF + WRF
10:30 – 11:00     Open Training – BFF Riders only
11:00    Start BFF Finals – more Detailed Program Info will follow
11:30 Street Session at Landhausplatz
11:00 – 18:30    Branding Village with LED Wall for Livestream + Food and Drinks
Sunday 02 October 2022 World Rookie Final
09:00 – 10:00    Training WRT only
11:00 – 19:00    Branding Village with LED Wall for Livestream
10:00 – 11:30     Semi Final Grom Boys – Livestream
11:30 – 13:00    Semi Final Rookie Girls – Livestream
13:00 – 14:30     Semi Final Rookie Boys – Livestream
14:30 – 16:00    Final Grom Boys – Livestream
16:00- 17:30      Final Rookie Girls – Livestream
17:30 – 19:00    Final Rookie Boys – Livestream
Directly After WRF Price Giving