FULL PHOTOGALLERY HERE
Thrilling Showdown: Athletes from 4 Countries Vie for Glory in WRT Finals and Epic Partner Prizes
Hey there, extreme sports enthusiasts! Grab your virtual front-row seats and hold onto your hats because we've got a nail-biting, adrenaline-pumping tale for you. Picture this: a mesmerizing event that brought together top-notch athletes from four different countries, all geared up to fight tooth and nail for a coveted spot in the WRT finals. But hold on, that's not all – they were also vying for mind-blowing prizes from our incredible partners. Buckle up as we take you on a wild ride through all the heart-stopping action, jaw-dropping tricks, and sensational prizes that unfolded in the vibrant city of Prague!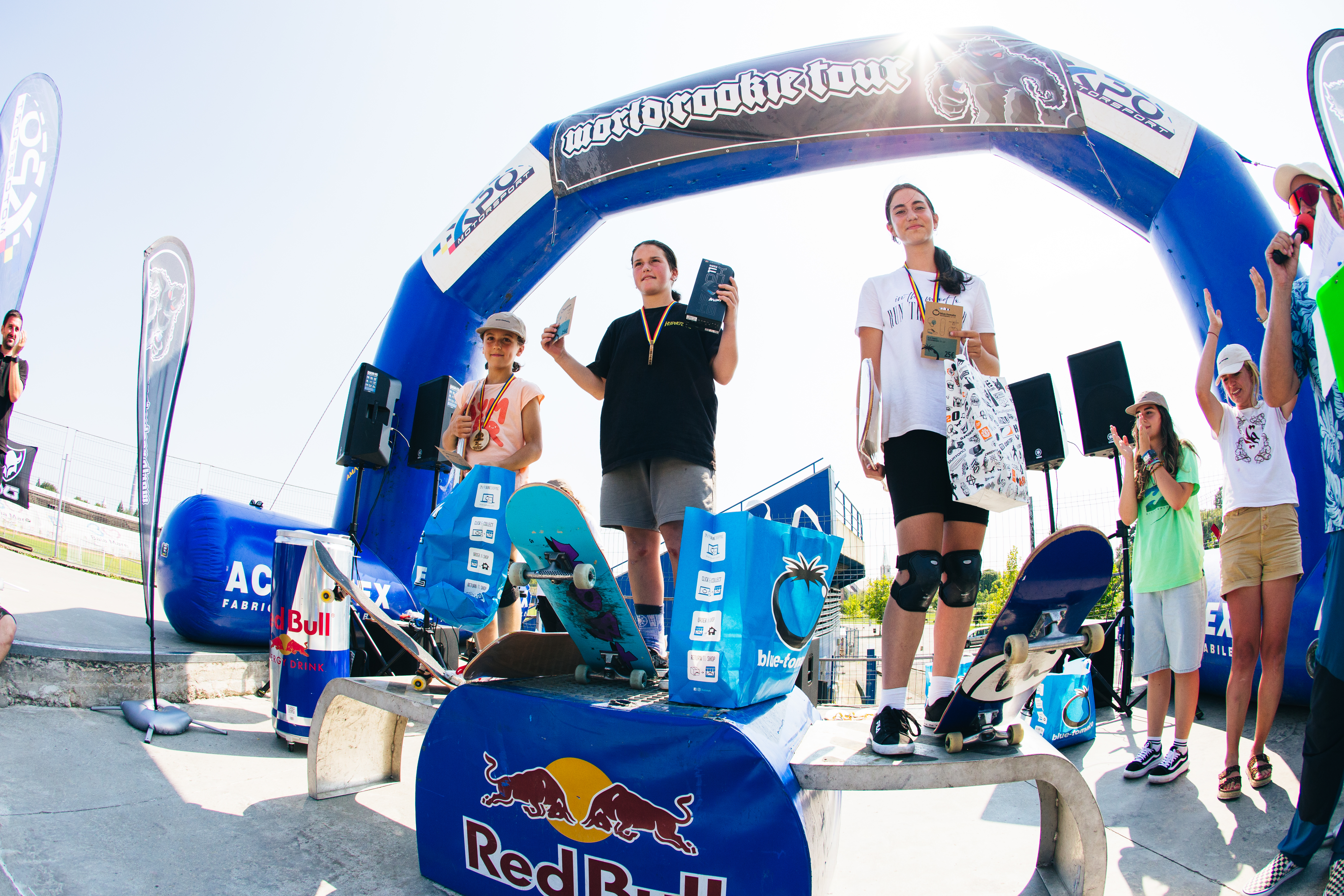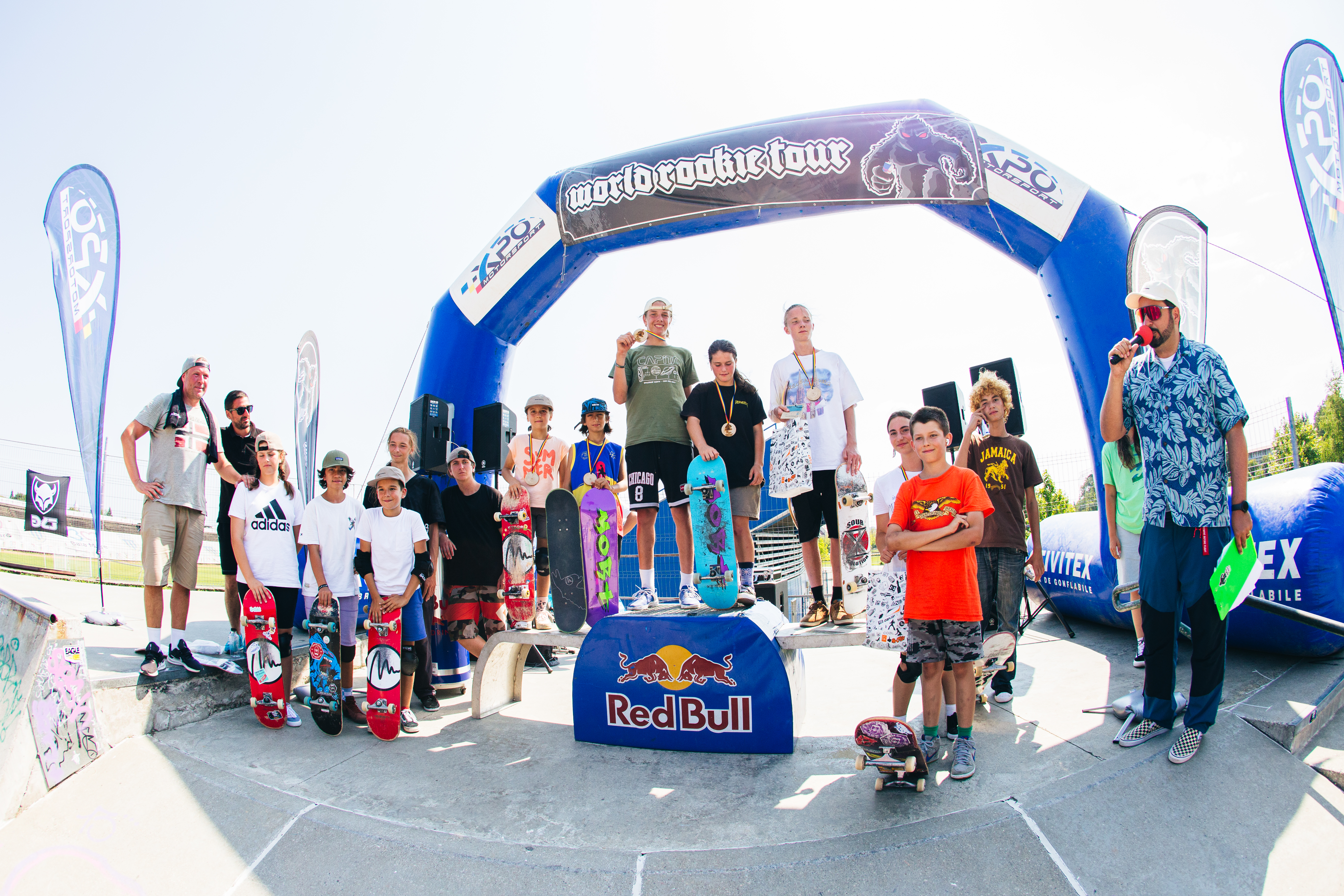 A Legendary Gathering of Titans
When it comes to showcasing raw talent, adrenaline-fueled stunts, and unparalleled determination, the WRT finals take center stage. This year, athletes from not one, not two, but four different countries descended upon Prague, igniting the streets with their passion and energy. Picture a fierce battlefield where skateboard wheels hit the pavement like thunder, BMX riders defy gravity with each jump, and scooters zip through the air like rockets. It was an electrifying display of sheer athleticism and indomitable spirit.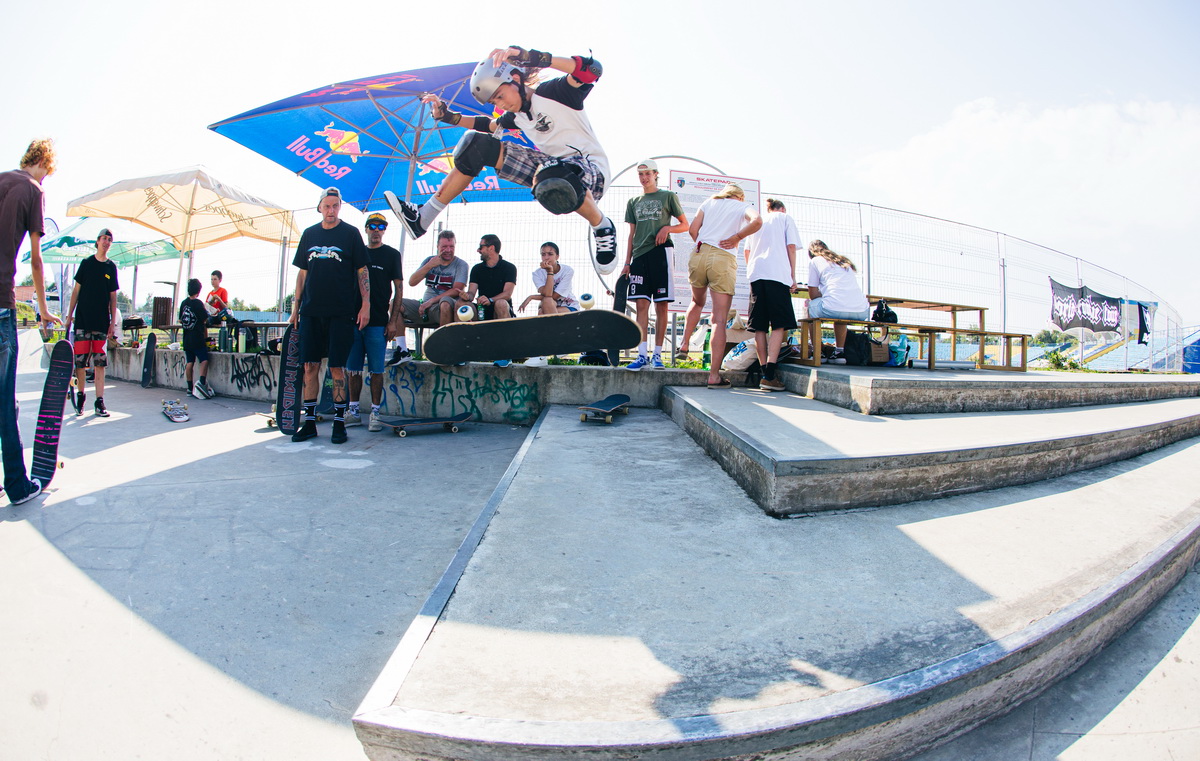 The Prize Bonanza
But wait, there's more! The excitement wasn't confined to just the battles on the ramps and rails. Our partners turned up the heat by offering a treasure trove of prizes that could make anyone's heart race. Let's give a round of applause to these trailblazers:
@captureHEROes (GoPro Romania): The ultimate champions of each category walked away with a stunning GoPro 11 Black camera, capturing their victories in breathtaking detail. And that's not all – even the second and third place winners scored amazing accessories from GoPro, ensuring they're always ready to capture the action, no matter where they are.
SkullCandy Romania: The sound of victory was sweeter than ever, as all podium finishers from the first to the third place were gifted top-notch headphones from SkullCandy. Talk about rocking the victory tune in style!
UmanShop: The best trick contest brought out the true daredevils, and UmanShop rewarded them with decks, wheels, trucks, and snazzy t-shirts for all the first-place winners. Looks like they've got their gear and style game on point!
Blue Tomato: Goodie bags filled with surprises were the order of the day for all riders, and the podium finishers didn't miss out either. With Blue Tomato's goodies in tow, they're all set for their next wild ride.
TSG: Safety meets style, as TSG stepped in to provide top-notch helmets for all second-place winners. Protecting your noggin while looking cool? That's a win-win!
Mort Skateboards: Decks galore! The top three podium finishers in each category snagged fantastic skateboards from Mort Skateboards, ensuring their next moves are nothing short of legendary.
Urban Monkey: With the sun beating down, Urban Monkey swooped in with a refreshing treat – free raw juices for each and every rider. Quench that thirst and keep the energy flowing!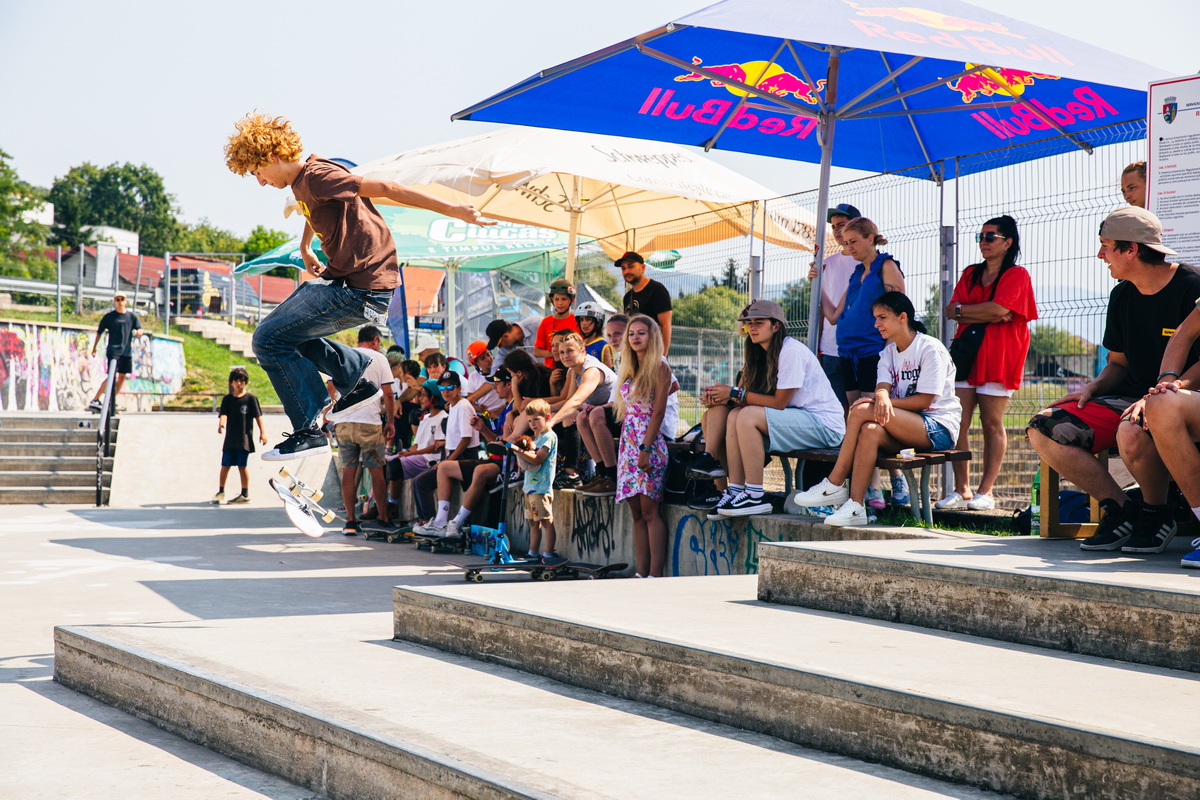 Battle Amidst Blazing Heat
Now, imagine the scorching sun beating down, intensifying the challenge for these fearless athletes. The event kicked off with a bang on the first day, where young riders took to the streets for an exhilarating session. Crazy pics were the order of the day – every trick, every jump, captured in freeze-frame, forever etched in the annals of extreme sports history.
The Ultimate Showdown
As the temperature soared, so did the stakes. The contest day brought a relentless showdown, starting with not one, but two intense qualifying runs. Athletes pushed their limits, executing gravity-defying tricks and showing off their unique styles. And if you thought that was the climax, think again. The final round was a mind-blowing spectacle, where only the best of the best advanced to showcase their prowess.
But that's not all – there was a twist in the tale. A "best trick" session emerged, pushing athletes to pull out their most daring moves yet. It was a display of creativity, courage, and absolute determination to leave their mark on the event's history.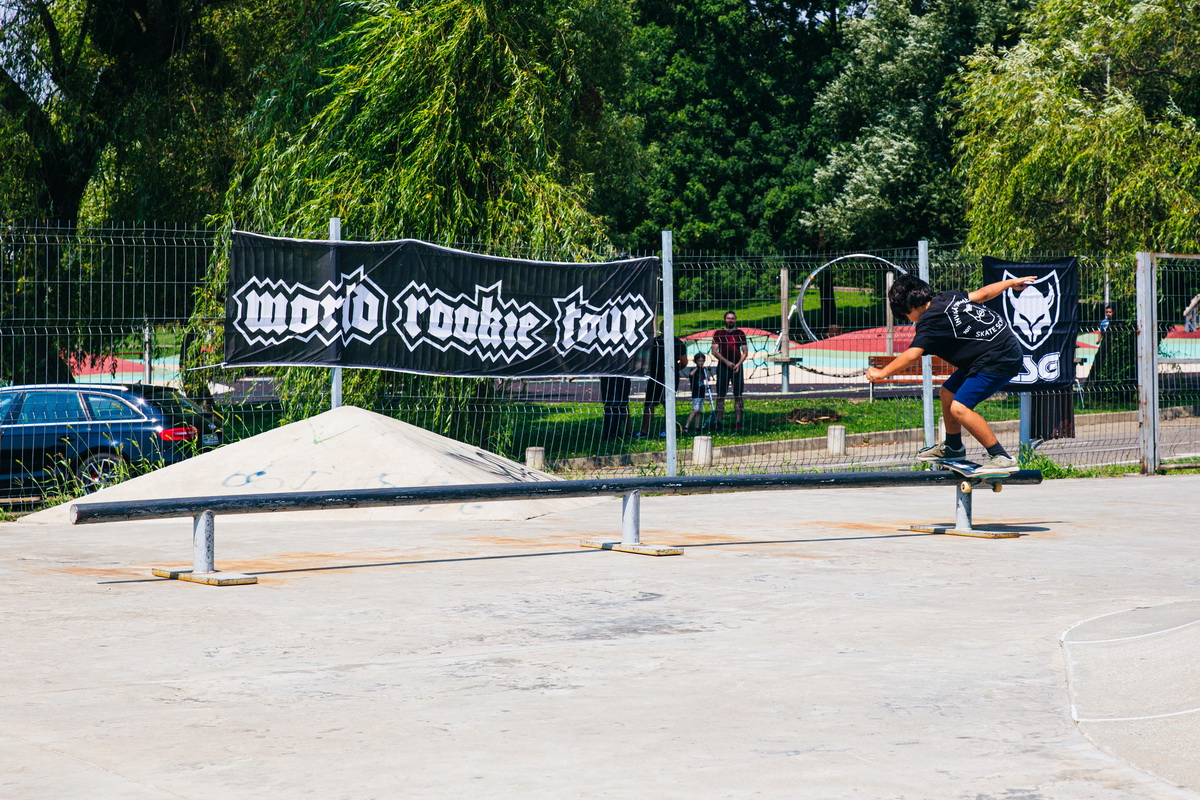 Live, Loud, and Unfiltered
What's an epic event without the whole world watching? Thanks to our fantastic partner, @AndreyMusicTV, the event was live-streamed from start to finish. No moment was missed, from the energetic warm-up sessions that kicked off the day to the electrifying award ceremony that closed the curtain on this unforgettable chapter. It was a front-row seat to the triumphs, the falls, the heart-pounding suspense, and the heartwarming camaraderie that unfolded on the ramps and in the air.
Partners in Excellence
Behind every great event are even greater partners who make the magic happen. Our media partners were instrumental in capturing the vibes and creating an aura of excitement that resonated far and wide. A heartfelt shoutout to @KissFM, @MVSRVM media, and @fs_filip for their incredible support, unwavering dedication, and unrelenting enthusiasm. You turned a thrilling event into a true spectacle that will be remembered for years to come.
Champions in the Spotlight
Drumroll, please! It's time to shine the spotlight on the true heroes of the day – our remarkable winners who conquered the ramps, defied gravity, and left us in awe. Let's hear it for the winners of the boys' and girls' categories:
Boys Podium
Patric Ilut ROU – 92.33 points: A name that will go down in history, Patric Ilut's extraordinary skills and determination secured him the coveted first place.
Mircea Nicolescu – 53.66 points: Mircea Nicolescu's breathtaking performance earned him a well-deserved second place on the podium.
Patrick Vigh – 43 points: With fierce competition all around, Patrick Vigh held his ground and clinched an impressive third place.
Girls Podium
Elizabeth Mako – 72.50 points: Elizabeth Mako's trailblazing skills and fearless spirit earned her the top spot among the female athletes.
Maia Rus – 35.50 points: Maia Rus proved her mettle and secured a strong second place, leaving a mark on the event.
Alesia Veber – 11.50 points: Alesia Veber's tenacity and determination shone bright as she claimed the third spot on the podium.
In Conclusion
And there you have it, folks – a breathtaking journey through an event that brought together athletes from across the globe, challenged their limits, and rewarded their accomplishments with jaw-dropping prizes. From the heart-pounding action on the ramps to the heartwarming camaraderie behind the scenes, it was a spectacle that showcased the very best of extreme sports.
As the sun set on the event, one thing became abundantly clear – the spirit of competition, the thrill of victory, and the camaraderie among athletes know no bounds. Until next time, keep those wheels rolling, those boards flipping