So the World Rookie Tour reached Bulgaria, on the shores of the Black Sea, in the beautiful resort town of Tsarevo, where, hidden under the shade of centuries-old trees, is the X challenge park. A place created with love for extreme sports, contact with nature and an atmosphere that will make you feel at home.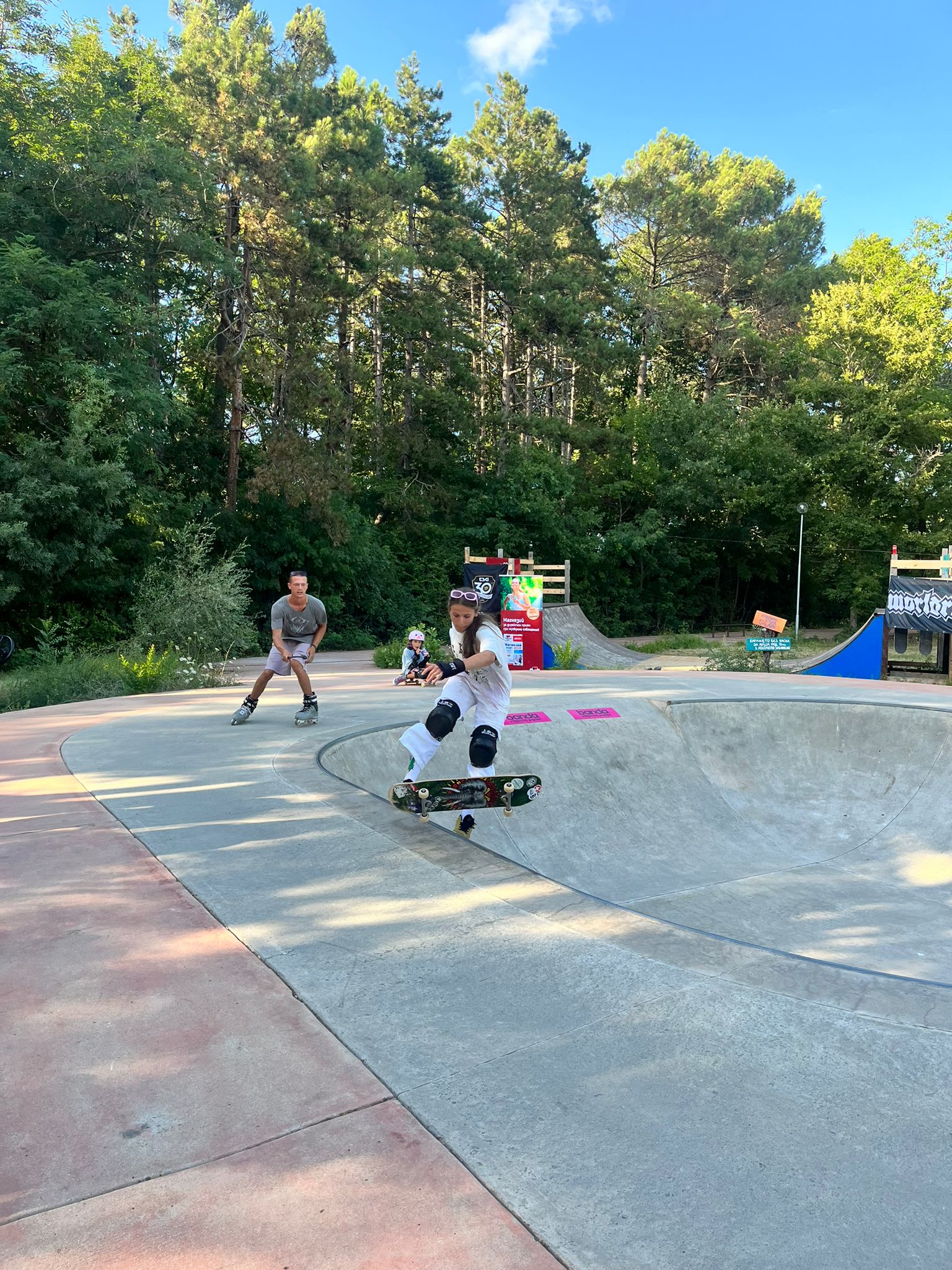 Together with TRS studio, the boys and girls from X-challenge tried to make all visitors feel the experience and  the unique atmosphere of the World Rookie Tour.
On the first day, Chris Dragoshinov from BOARD LAB held a free workshop for beginners and advanced skaters. Within 2 hours, the youngest were able to take their first steps on a skateboard, and the more advanced ones cleared different elements of their ride.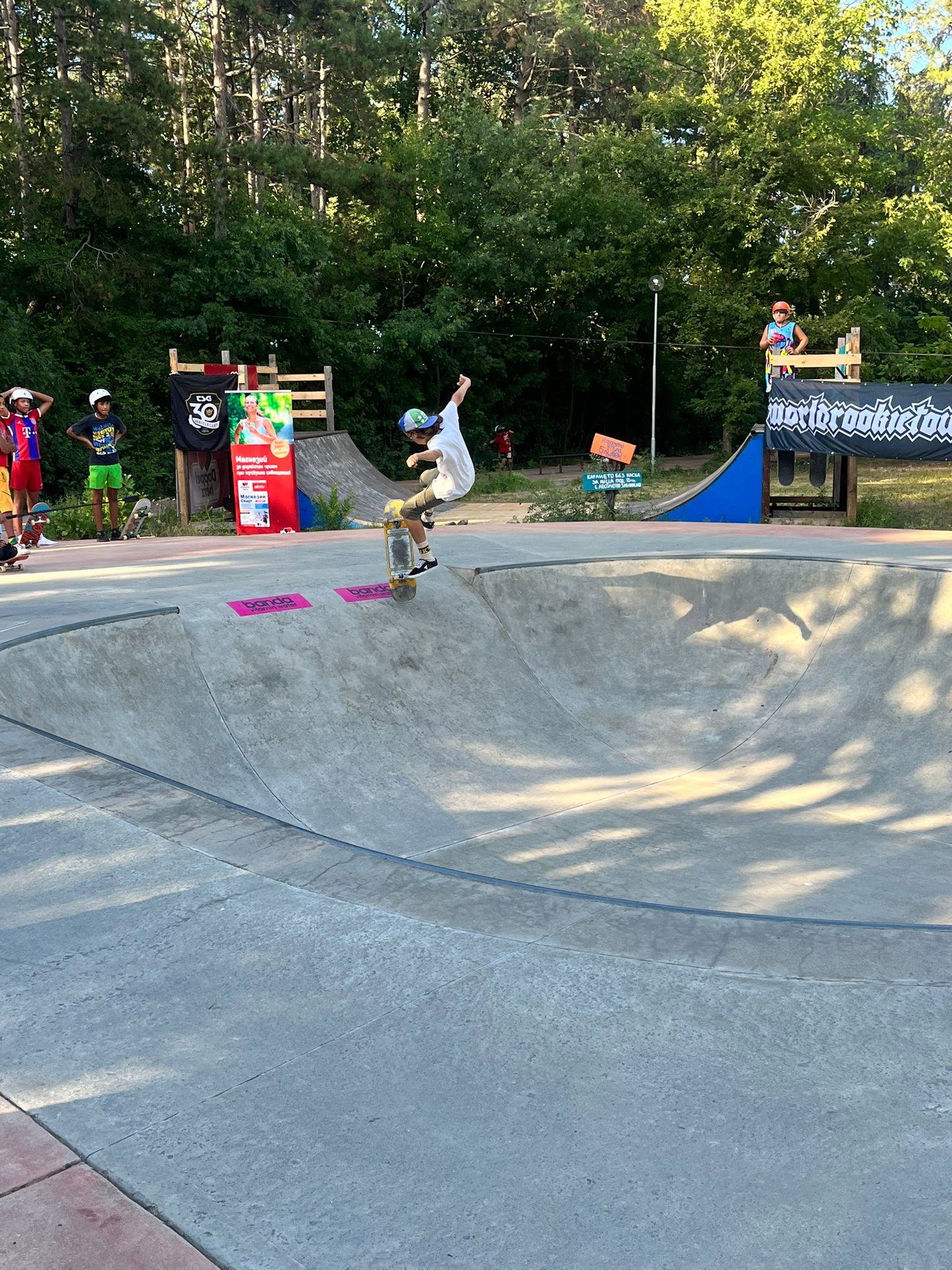 The next day was the park competition in the famous X-Challenge pool. The local talents showed enviable self-confidence and skills, but above all was Diyan Petkov from Burgas, who showed class and deservedly goes to the finals in Prague.
Zivodar Chakarov from Burgas came second, and 8-year-old Viktor Petsov from Varna came third.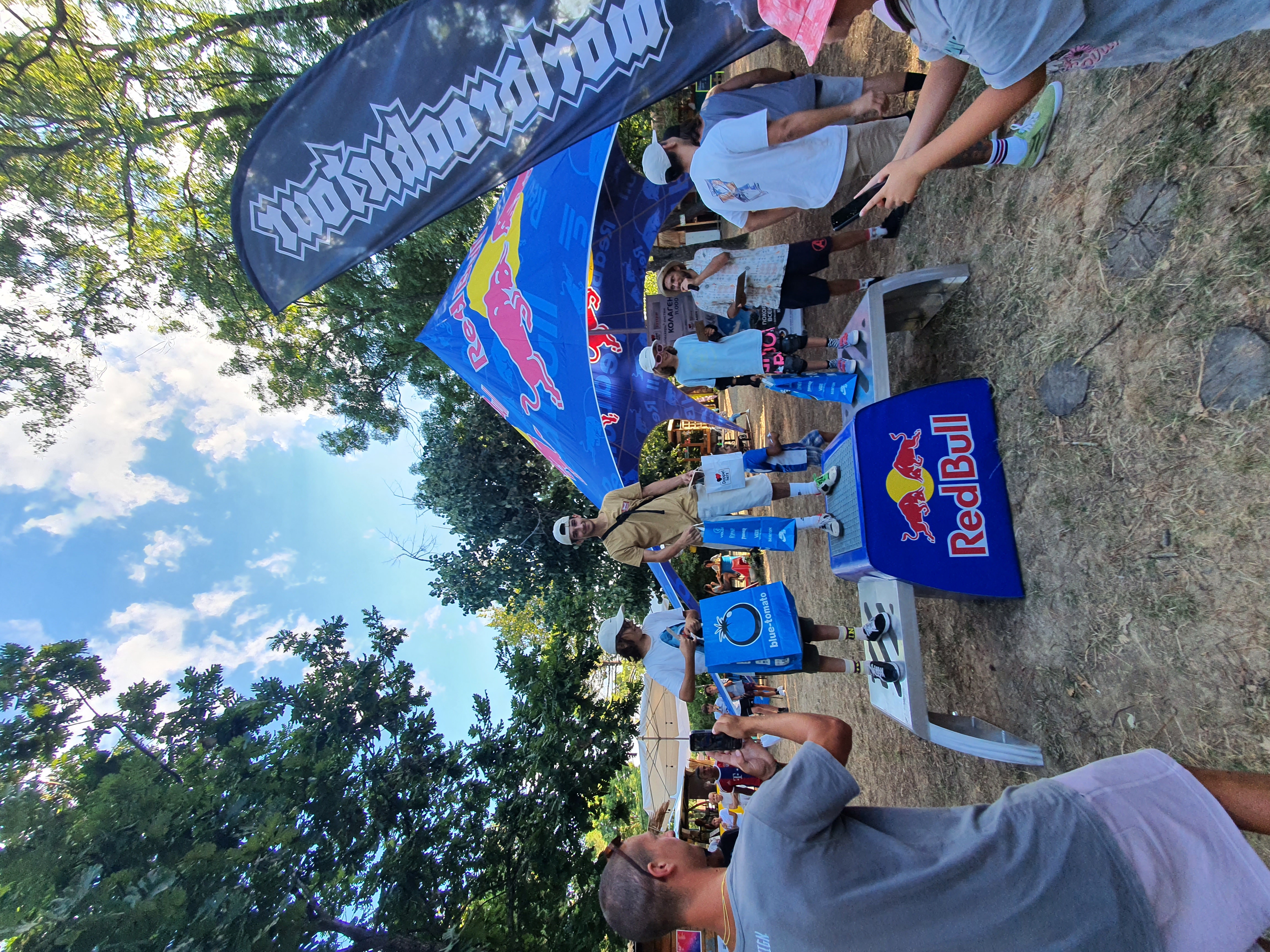 On the third day of the impromptu street course set up by Event Chief Judge – Balázs Györki from Hungary, the atmosphere was once again high, with the music from the Red Bull car fueling the competitors further. Again, everyone gave it their all and perhaps not coincidentally, the ranking from the pool was repeated in the street race. In this way, Zivodar from Burgas grabbed the second ticket to the finals in Prague and together with Dido will represent Bulgaria there.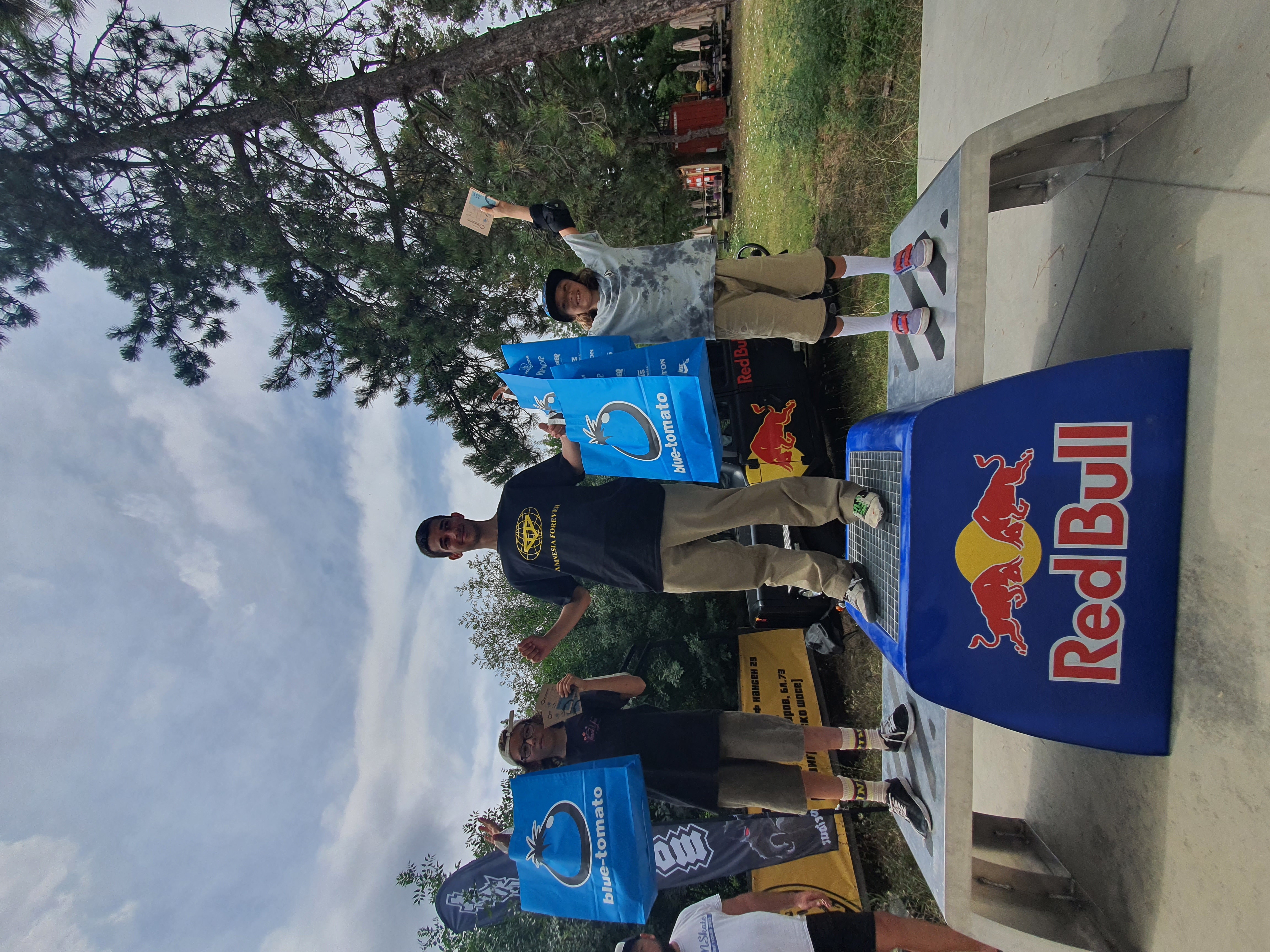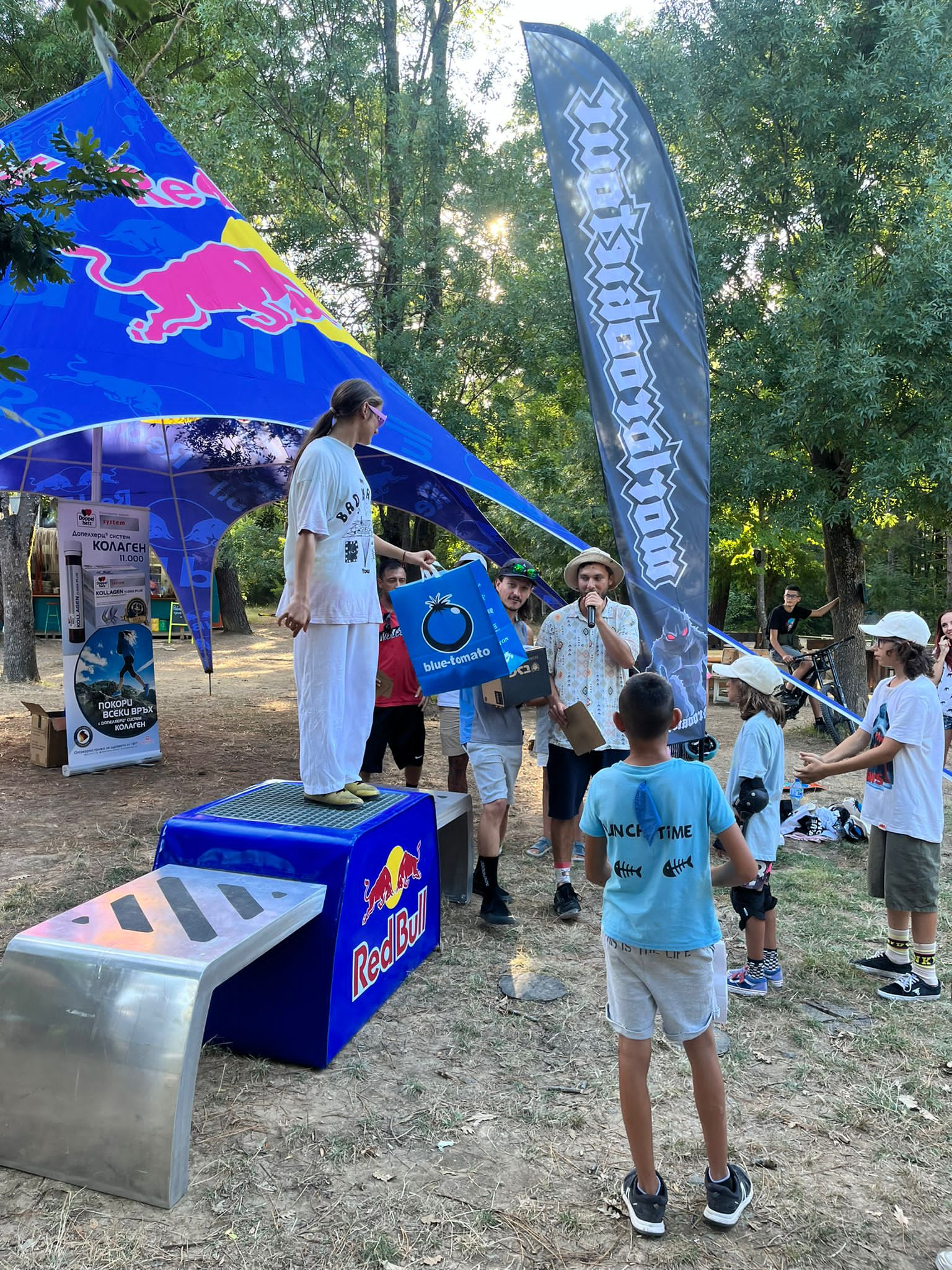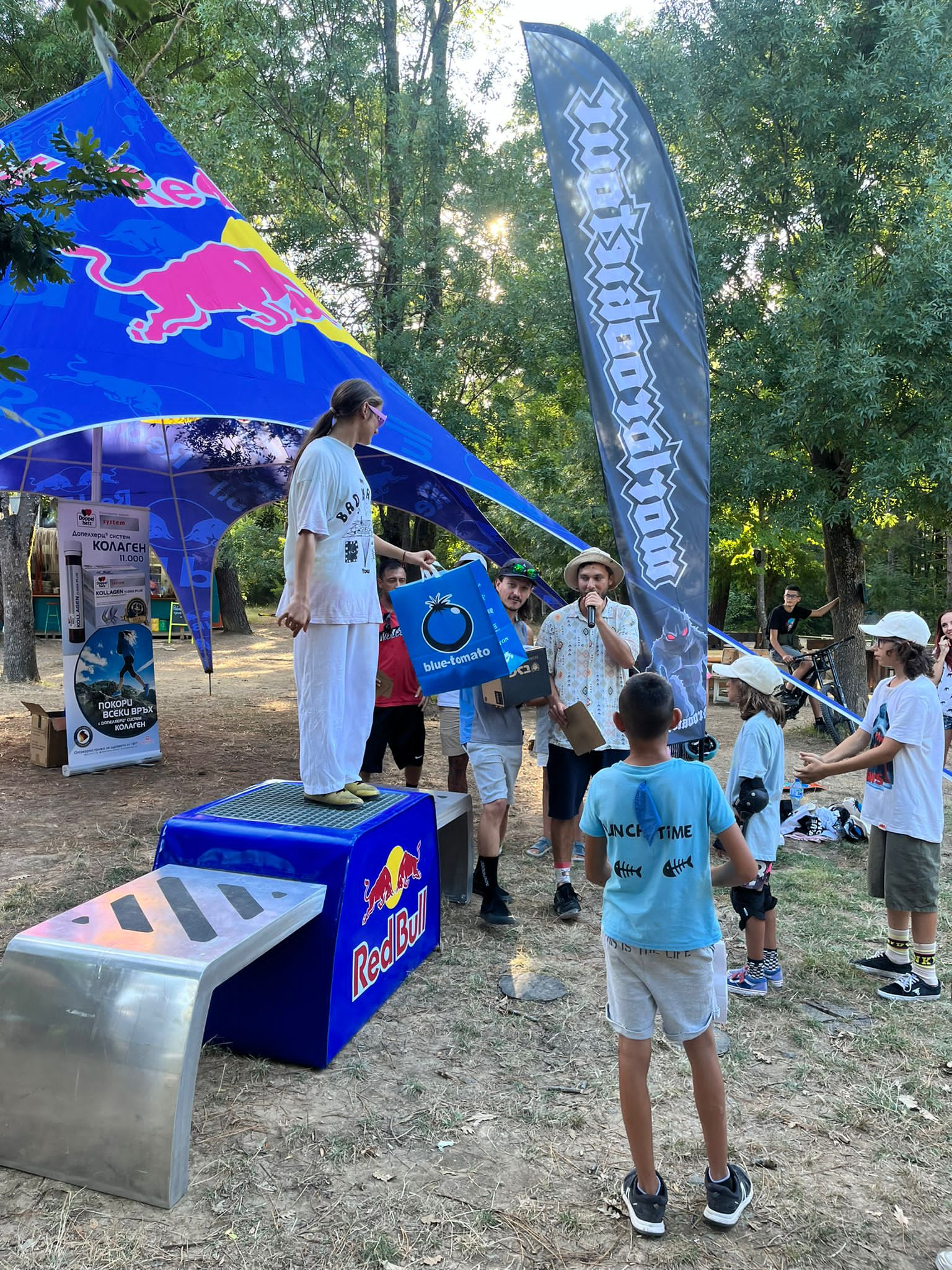 Apart from them, the organizers decided to finance a 3rd ticket to the finals, for the only girl who dared to ride in the pool and on the concrete in Tsarevo, and that is Tsvetelina Hristova from Sofia. Tsveti showed great riding in the pool and won the hearts of the judges and the audience.
With that, the 3-day SEA & RIDE summer festival has come to an end. And what we didn't say is that in addition to skating, during these 3 days there was also a lot of surfing, SUP, beaches, parties and only positive emotions.
Bulgaria places 2 boys and 1 girl in the finals in Prague, and the World Tour continues its journey to the next stop!