For the third consecutive year the Black Yeti has landed to Corvatsch Park to find the next pro rider.
After the dinner all together yesterday night @Mulets, this morning rookies enjoyed the new set up during the "windy" training session.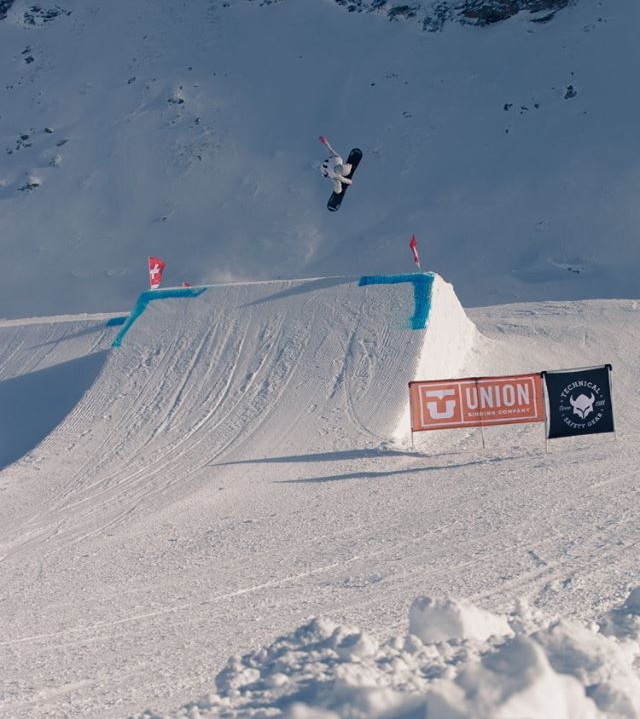 Around 50 riders from 8 nations have fun on the park obstacles through-out the day. Shaper's work was awarded by the satisfied face of rookies. This year the set up for the competition is made up of: one downbox & one downrail on the first table, two kicker (8 and 15 mt) on the second table, one sideway kicker and the last rail area with one downrail and one downtube.
See all photos of first day HERE
Download update program HERE
---
FRIDAY 15th – PROGRAM
9.00-9.45: training for all riders
10.00-11.00: Quali HEAT 1 (Rookie Boys & Rookie Girl)
11.15-13.00: Quali HEAT 2 (Grom Boys & Grom Girls)
15.oo: Result Qualification Announcement @ Corvatsch Mid Station
Good Luck riders and rock on!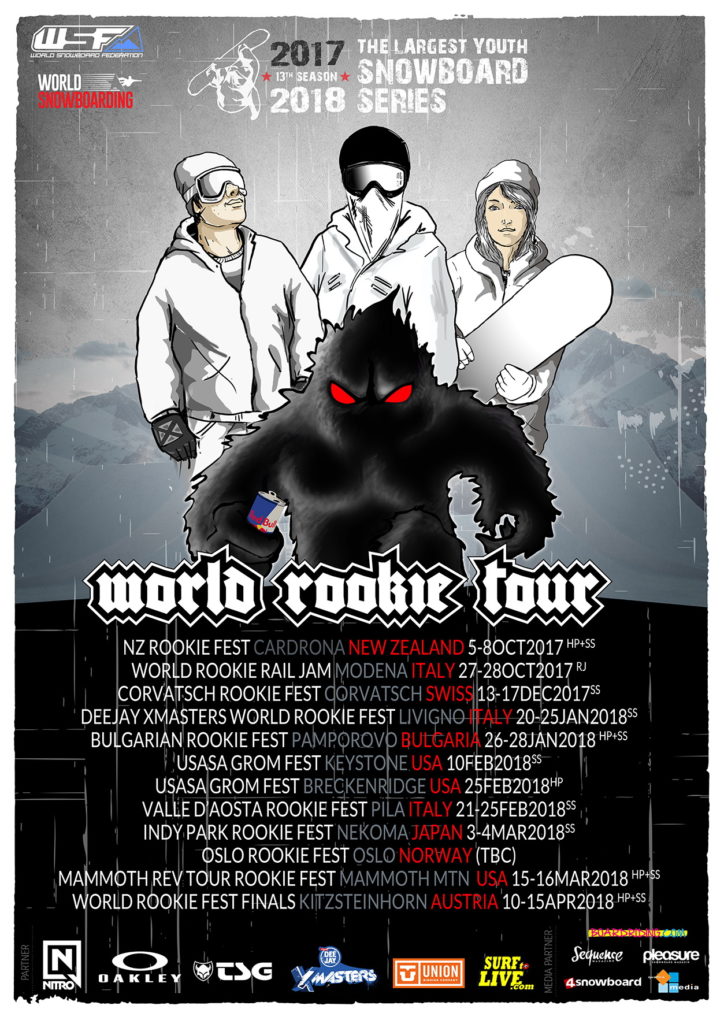 2017.18 World Rookie Tour – Official Calendar
NZ Rookie Fest (HP + SS). Cardrona, New Zealand. October 05-08, 2017. DONE
World Rookie Rail Jam (RAIL). Modena, Italy. October 26-28, 2017. DONE
Corvatsch Rookie Fest (SS). Corvatsch, Swiss. December 13-17, 2017.
Deejay Xmasters World Rookie Fest (SS). Livigno, Italy. January 20-25, 2018.
Bulgarian Rookie Fest (HP + SS). Pamporovo-Mechi Cal, Bulgaria. January 26-28, 2018.
USASA Grom Fest (SS). Keystone, USA. February 10, 2018.
Valle d'Aosta Rookie Fest (SS). Pila, Italy. February 21-25, 2018.
USASA Grom Fest (HP). Breckenridge, USA. February 25, 2018.
Indy Park Rookie Fest (SS). Nekoma, Japan. March 03-04, 2018.
Oslo Rookie Fest. Oslo, Norway. (to be confirmed)
Mammoth Rev Tour Rookie Fest (HP + SS). Mammoth Mountain, California. March 15-16, 2018.
World Rookie Finals (HP + SS). Kitzsteinhorn, Zell am See-Kaprun, Austria. April 10-15, 2018.