Livigno and Mottolino Snowpark have welcomed over 100 riders from 11 nations for this year DEEJAY Xmasters World Rookie Fest. After two days of heavy snow fall and low clouds, the sun accompanied Tuesday training and Wednesday's final, where the athletes showed their skills in two final runs.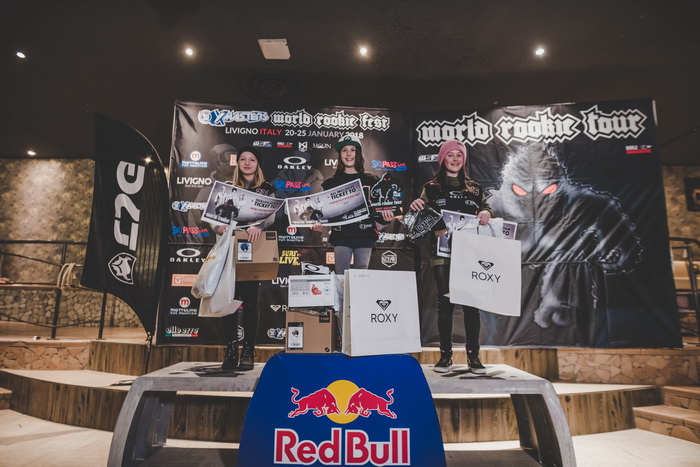 The girls started first and Annika Morgan (GER) landed on the Rookie top spot with her second run which included a backside 360 and a frontside 360 indy on the kicker line, than boardslide 270 out and lipside pretzel 270 out on the Oakley elephant rail. Annika won on two Finnish riders: Inna Puhakka (FIN) and Evelina Taka (FIN). Also Grom Girls showed their best: Mia Brookes (GBR) took the first place ahead Elena Schutz (SUI) and Evy Poppe (BEL).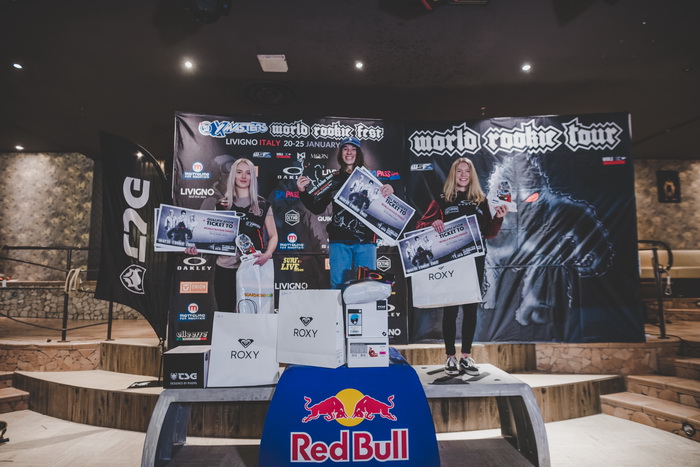 Grom Boys started straight after the Girls' category. William Mathisen (SWE) and Alessandro Lotorto (SUI) compete for the podium here too, after the Swiss stop in Corvatsch, and they won respectively the first and second place. William won in the Groms' category with a score of 82,5 in his second run where he landed backside double cork and frontside 720 melon on the kickers of XL line and front blunt 270 and backblunt 270 in on the last rails. Lukas Frischhut (AUT) rounded out the podium as third.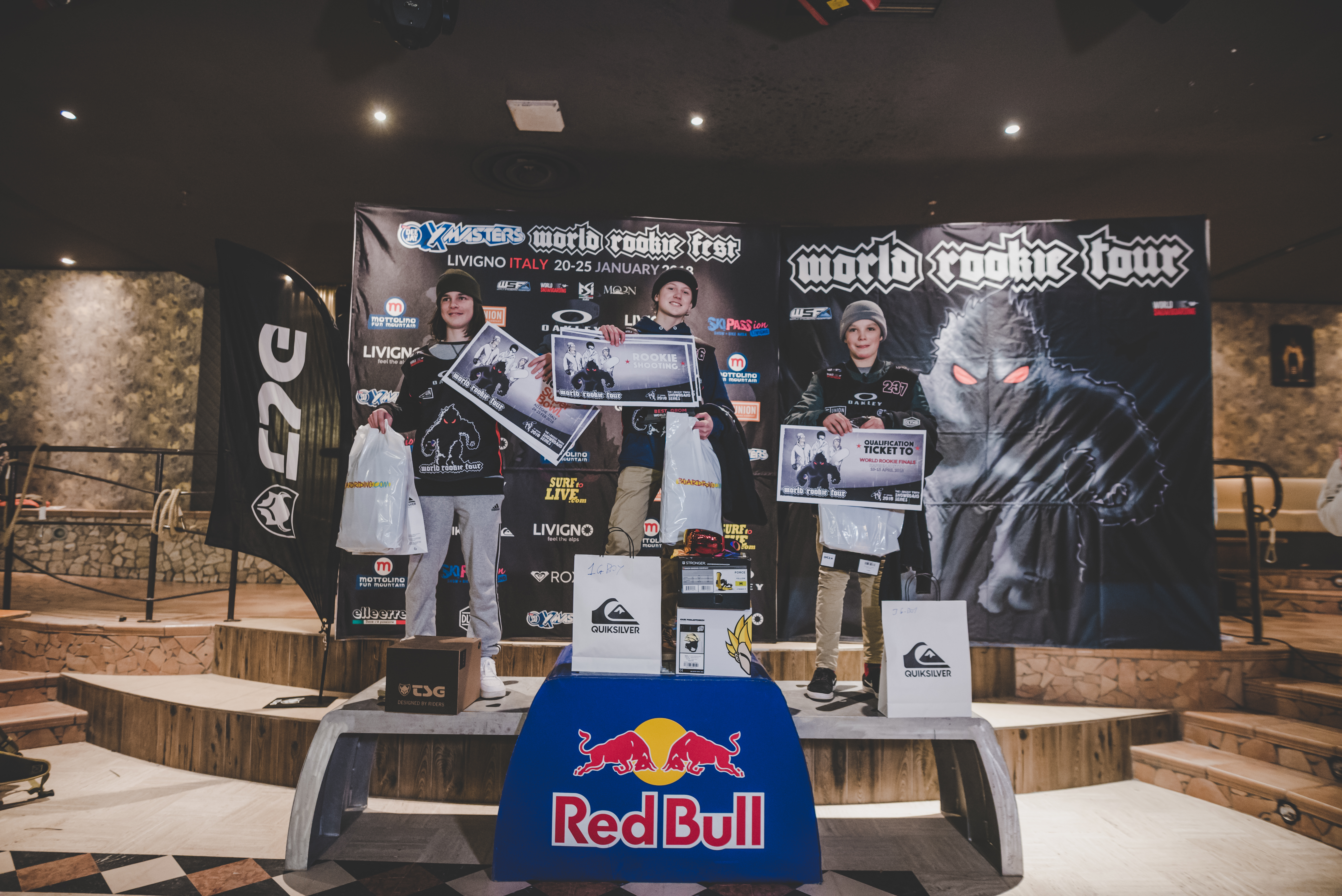 Baldur Vilhelmsson (ISL) scored best in today's contest with a solid run, winning Rookie's division with his 85,3 points, bringing Iceland to victory for the second year in a row. He landed a frontside 900 indy and switch back 900 on the kicker line, blunt 270 out and backside 270 in on the last jibbing obstacles. Baldur finished ahead Nick Punter (SUI) and Noah Vicktor (GER).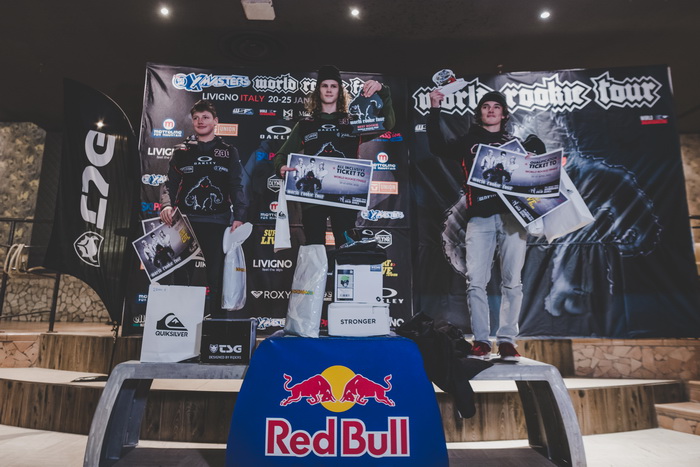 Right after the prize giving ceremony, Baldur stated: "I am so stoked! For me, it's the first time in Livigno, the park was so sick today and meet other riders here is nice, also World Rookie Tour is a great competition".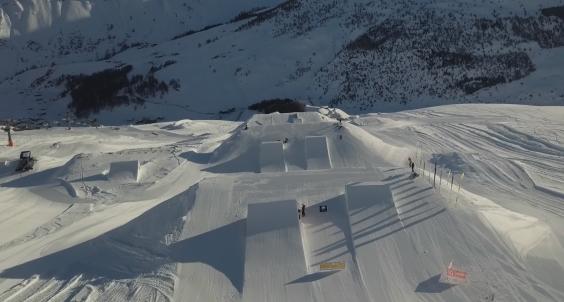 Last but not least, the prize awarded to the best team that this year has won Switzerland with its 17 athletes.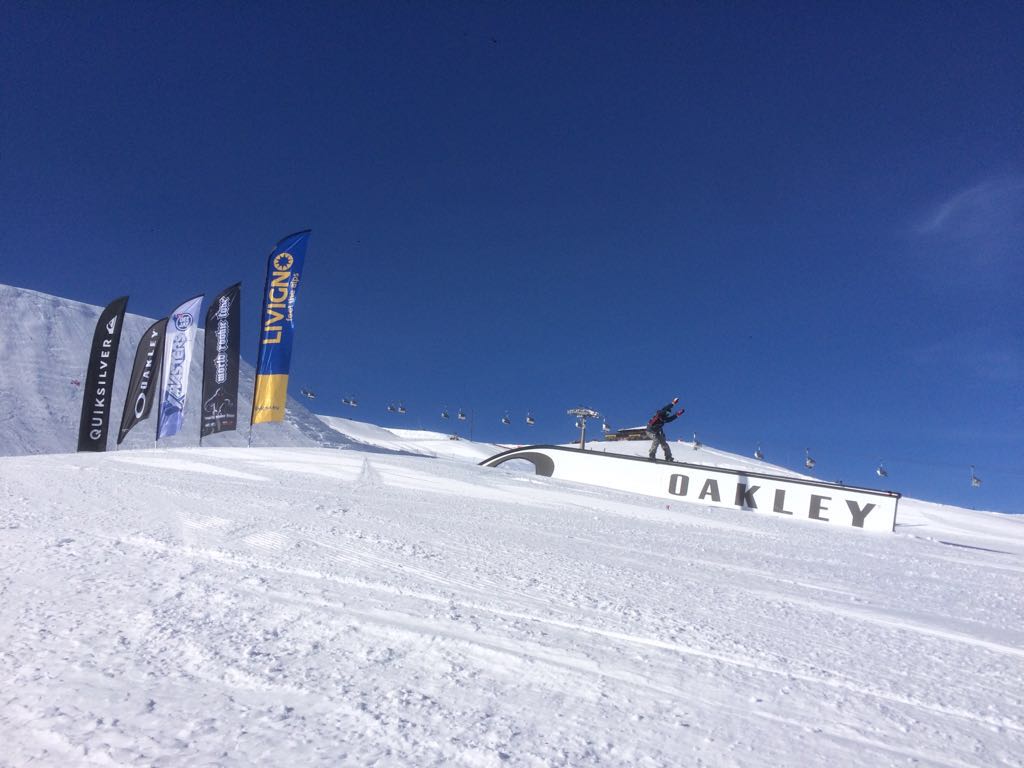 To end the day, the Black Yeti waited all the riders for the final party at Miky's Pub supported by Dolly Noire and energized by Red Bull. And obviously, we've concluded this edition in style.
Find all the pictures about  2018 DEEJAY Xmasters World Rookie Fest below:
Day 1 – Arrival Day – Event Presentation – Welcome party
Day 2 – Yoga – Coach Meeting
Day 3 – Training
Day 4 – Competition Day
Photo Credits by Ania Grzelka
Watch the report video of the event here
Thanks to 2018 DEEJAY Xmasters World Rookie Fest sponsors and media partners: DEEJAY Xmasters,Livigno Touristic Office, Mottolino Fun Mountain, Skipassion, Oakley, Quiksilver, Roxy, Union Binding Company, TSG, SurftoLive, Dolly Noire, Elle-Erre, Boardriding, Pleasure Magazine, Quattro Media, Red Bull, World Snowboard Federation and FSI Federazione Snowboard Italia.
Everybody knows it, every kid loves it, and every champion was here! The 2018 World Rookie Tour, along with locations and formats, is as follows:
2017.18 World Rookie Tour – Official Calendar
NZ Rookie Fest. Cardrona, New Zealand. October 05-08, 2017. Halfpipe and Slopestyle DONE
World Rookie Rail Jam. Modena, Italy. October 26-28, 2017. Urban Rail Jam DONE
Corvatsch Rookie Fest. Corvatsch, Swiss. December 13-17, 2017. Slopestyle DONE
Deejay XMasters World Rookie Fest. Livigno, Italy. January 20-25, 2018. Slopestyle DONE
Bulgarian Rookie Fest. Pamporovo-Mechi Cal, Bulgaria. January 26-28, 2018. Halfpipe and
Slopestyle CANCELLED
USASA Grom Fest. Keystone, USA. February 10, 2018. Slopestyle
Valle d'Aosta Rookie Fest. Pila, Italy. February 21-25, 2018. Slopestyle
USASA Grom Fest. Breckenridge, USA. February 25, 2018. Halfpipe
Indy Park Rookie Fest. Nekoma, Japan. March 03-04, 2018. Slopestyle
Oslo Rookie Fest. Oslo, Norway. (to be confirmed)
Mammoth Rev Tour Rookie Fest. Mammoth Mountain, California. March 15-16, 2018. Halfpipe and Slopestyle
World Rookie Finals. Kitzsteinhorn, Zell am See-Kaprun, Austria. April 10-15, 2018. Halfpipe and Slopestyle