Hironori Nagata and Misaki Kakubari from Japan are the new 2018 World Rookie Tour Halfpipe Boy and Girl Champions!
Finally the weather was patient and decided to offer a good day to everybody, allowing the contest to start early in the morning with the halfpipe qualification of both boys and girls. Already during the training, the kids showed an incredible level of riding, with good flow and creativity from the top to the bottom of the Kitzsteinhorn Halfpipe.
Today was a special day, not only because of the good weather conditions, but also because for the first time a live-streaming of both qualis and finals was available on the WRT Facebook page, thanks to the support of BoardRiding.com. The replays of both quali, boys and girls, and finals are available on the WRT Facebook page.
Furthermore, the three classes of the Kaprun Elementary School, that had the indoor snowboard lesson yesterday, came up in the snowpark to watch the competition and to try on hand what snowboarding is about, thanks to Burton Riglet.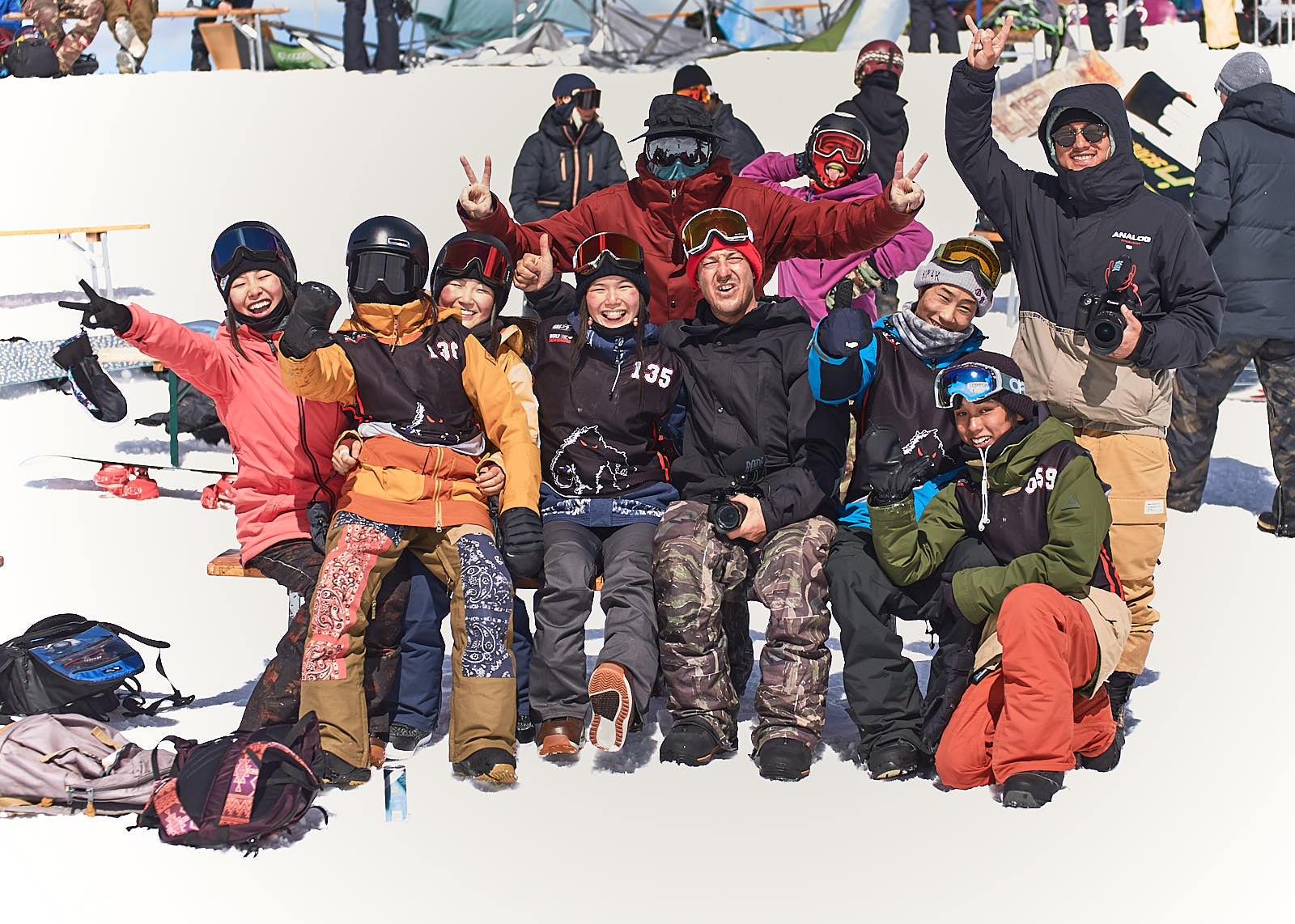 Just after lunch, the training for HP Finals was over and the show was on fire! The 8 best rookie boys, 8 best grom boys, 6 best rookie girls and 6 best grom girls challenged themselves and their friends in an amazing final.
Misaki Kakubari, from Japan, excelled in her halfpipe run, with technical tricks and good amplitude, winning the trophy as 2018 Halfpipe World Rookie Girl Champion, thanks to an amazing run with a frontside 720 melon, cab 360, frontside 540 melon, backside 540 mute and to finish it up a frontside 360 indy. The podium was completed by Iina Puhakka from Finland and Makayla Kellogg from USA.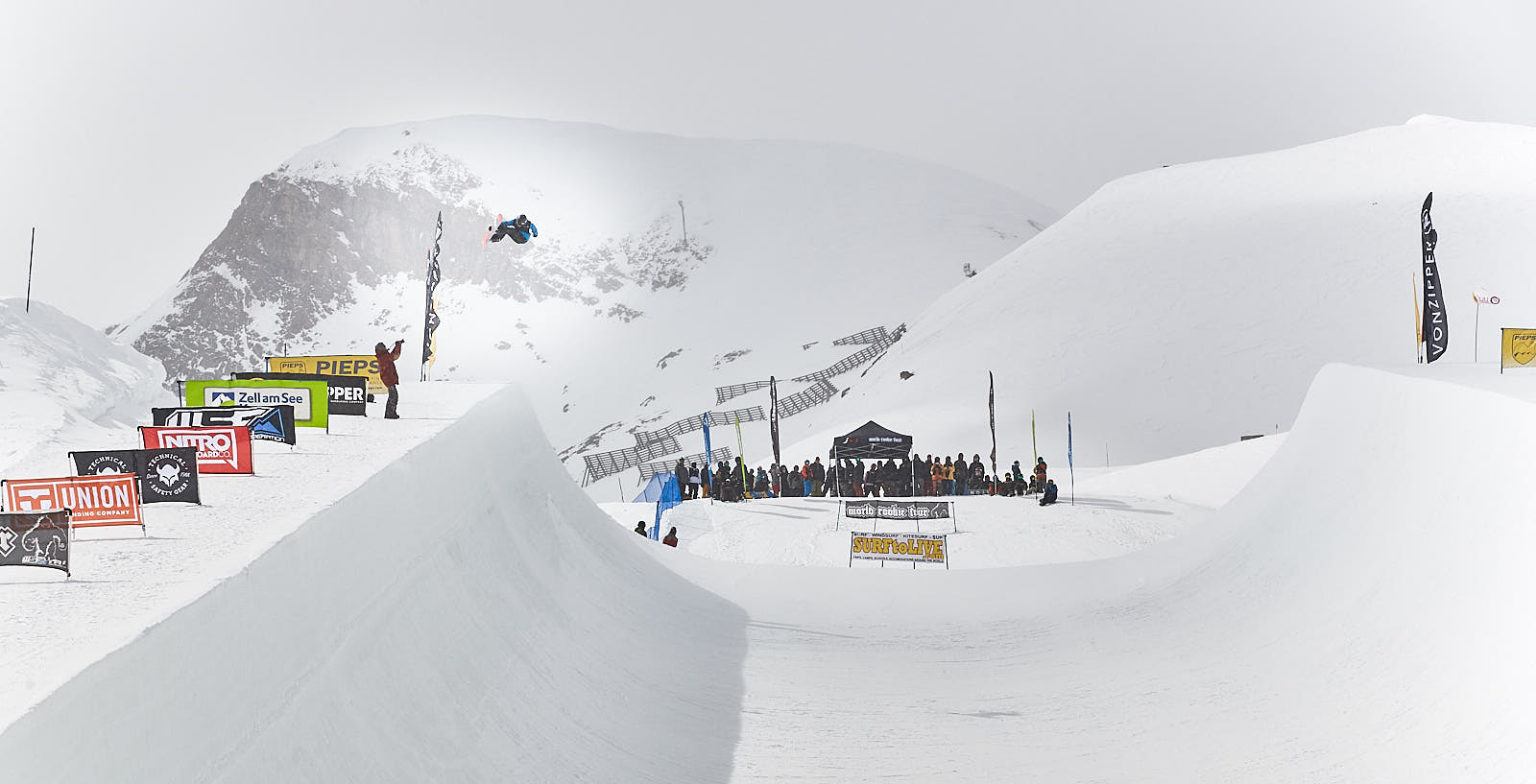 In the grom girls category, Mitsuki Ono from Japan gained the best score of the day in her category with an amazing run: cab 720 stalefish, frontside 540 tail, backside 540 stalefish and a stylish frontside air indy. She was followed by Tessa Maud from USA and Elena Schütz from Switzerland.
Among the rookie boys, the competition showed to everybody that among all of them, there are the future stars of snowboarding. Hironori Nagata from Japan showed some spectacular tricks combined with his unique personal style, in particular he showed everybody a huge frontside air indy, backside 540 stalefish, frontside 1080 melon, hakon 720 mute and frontside 720 melon to conclude and he was crown 2018 Halfpipe World Rookie Champion. Joonsik Lee from Korea and Jack Coyne from USA completed the podium battling until the last trick to improve their scores.
Jake Canter from USA dominated the grom category: he is only 15 years old, write down his name, because Jake is a promising rider for the future and keep an eye on the slopestyle competition where he will also compete. He performed a perfectly executed backside air, a frontside 900 tail, a backside 540 mute, a frontside 720 tail and hakon 720 mute. Just behind Jake, Shin Negishi from Japan and Fynn Bullock-Womble took second and third place at the HP World Rookie Finals 2018.
If you want to see the all results of today:
– HP Rookie Boys Quali and Final
– HP Grom Boys Quali and Final
– HP Rookie Girls Quali and Final
– HP Grom Girls Quali and Final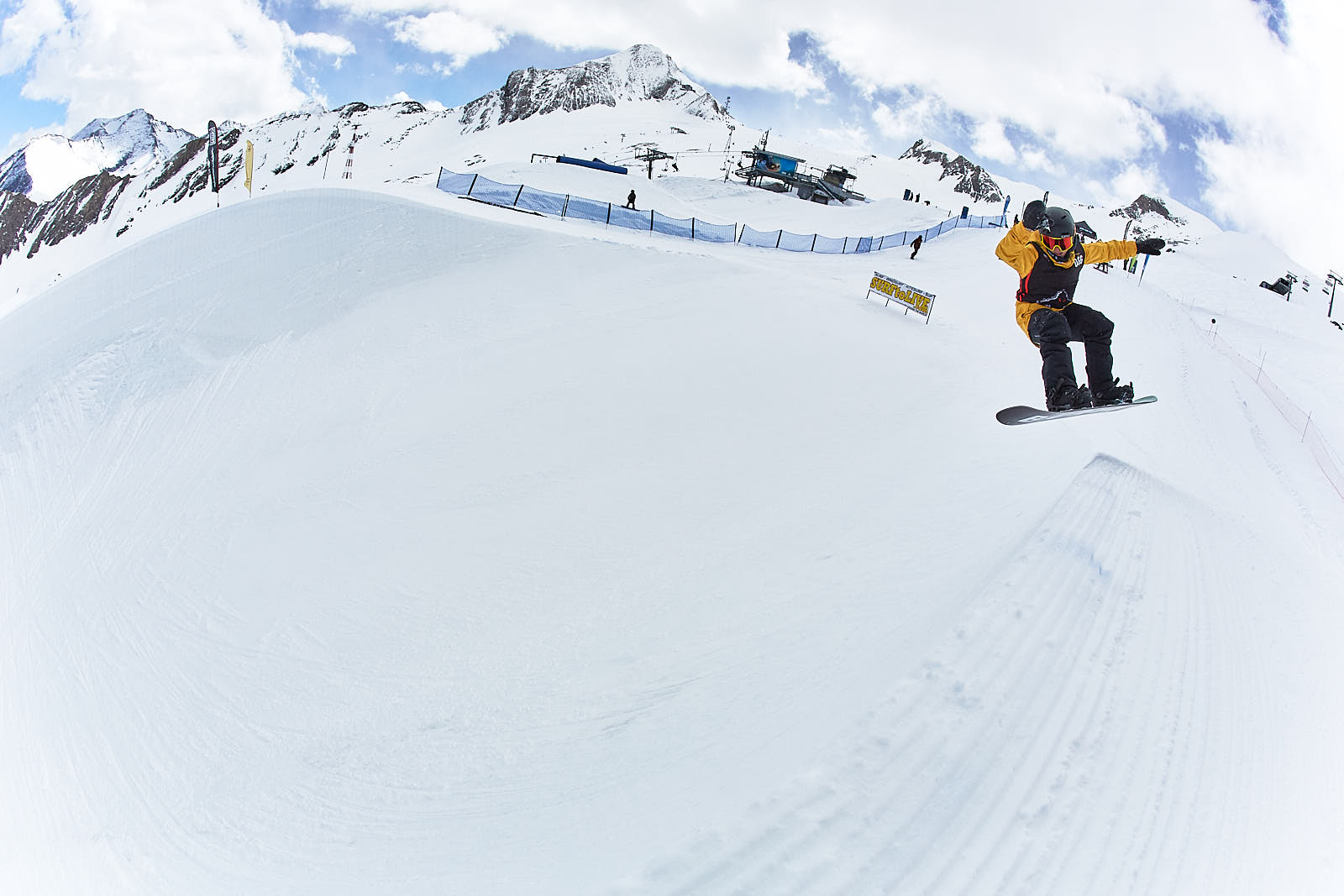 After a day full of action on the mountain, everybody had the chance to regain some energy thanks to the Yoga Session held by Miriam Deller from Kimiyo.
Program for tomorrow, Saturday 14. April 2018:
8.45 – 9.30: Training SS for all riders
9.30: SS Quali Rookie and Grom Boys
After SS Quali: Finals (Grom Girls, Rookie Girls, Grom Boys and Rookie Boys – 2 runs each, best run counts)
The World Rookie Finals thanks all its Sponsors and WRT Friends for the amazing prices: Zell am See – Kaprun, Snowpark Kitzsteinhorn, Nitro Snowboards, Union Bindings Company, TSG, Pieps, Von Zipper, Jufa Hotels, SurfToLive, RedBull, Boardriding.com, Kimiyo, XGames Norway, Spring Battle at Absolute Park – Flachauwinkl.
Photo Credits by Gustav Ohlsson