After 15 years of snowboarding the Black Yeti is now going to find the future stars of freeskiand is therefore happy to announce the Freeski World Rookie Fest 2019 in Austria.
From the 2nd to the 3rd of March the Nordkette Skyline Park in Innsbruck will host for the very first time the Freeski World Rookie Fest.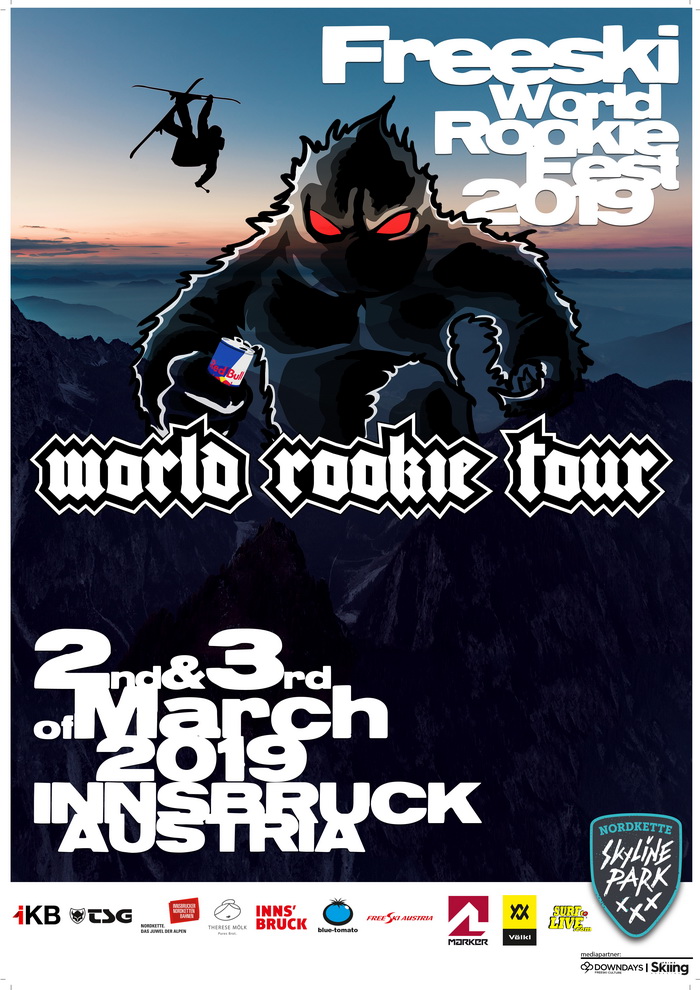 The park offers numerous obstacles, rails, tubes and kickers for every riding level and will give skiers the chance to have fun and show their best tricks. The winners of the Freeski World Rookie Fest 2019 in Innsbruck will be qualified for the 2019 World Rookie Freeski in Seiser Alm, from the 18th to the 21st of March, where they will meet the best young guns coming from all over the world.
Moreover, thanks to the partnership with the world-famous Audi Nines the male and female winners of the world finals in Seiser Alm will win a ticket to this prestigious event where they will compete against the best pro skiers and will officially start their carrier as professional freeskiers.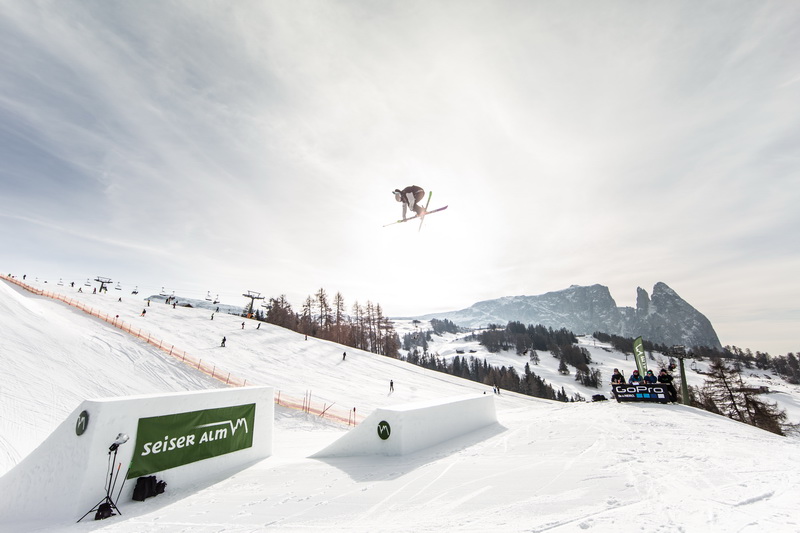 What are you waiting for? Hurry up and join the Black Yeti in Innsbruck!
Click HERE to download the info sheet. To register you just need to fill out the registration form in the info sheet and send it to Stefan Plattner sp@mountainpool.net before 28.02.2019.
2019 World Rookie Tour Freeski provisional calendar
A51 Grom Fest Freeski (SS) – Keystone, USA, 9 February 2019 DONE
FIS European Junior Slopestyle (SS) – Kronplatz, Italy, 23-24 February 2019
Freeski World Rookie Fest 2019 (SS) – Nordkette Skyline Park, Austria, 2-3 March 2019
World Rookie Finals Freeski (SS) – Seiser Alm, Italy, 18-21 March 2019