The resort of Les2Alpes is one of the most trendy international ski resort in the world, especially for the summer skiing. For sure, there is one more reason to come here: the brand new Les 2 Alpes Skatepark. Opened in September 2018 at the bottom of the slopes at 1,650 metres, the skatepark is open to anyone free of charge every day until 11.00pm.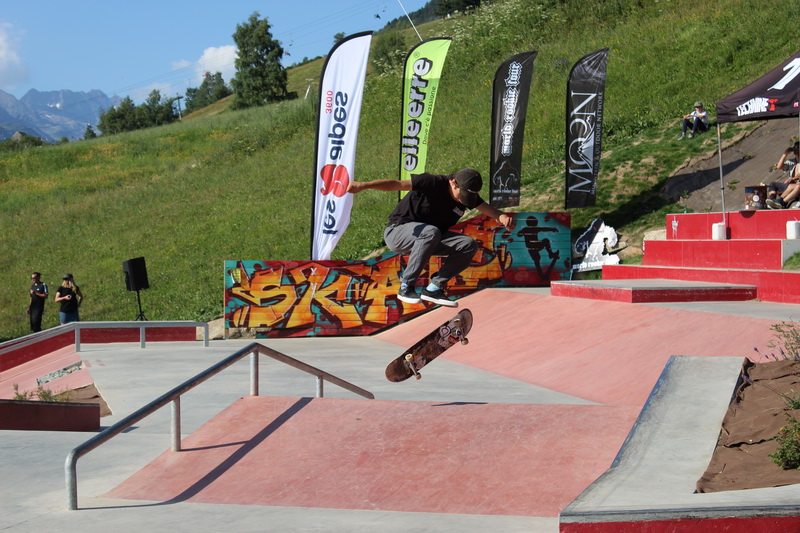 The Black Yeti choose this unique location for the second stage of the 2019 World Rookie Tour Skateboarding. For the top three rookies and groms of the event a qualification to the World Rookie Skateboard Finals to be held in Cascais-Lisbona, on September the 15th 219, where tickets to the legendary events will be awarded: Simple Session, Mystic Sk8 Cup and Red Bull Roller Coaster will invite the World Rookie Skateboard Champion to join.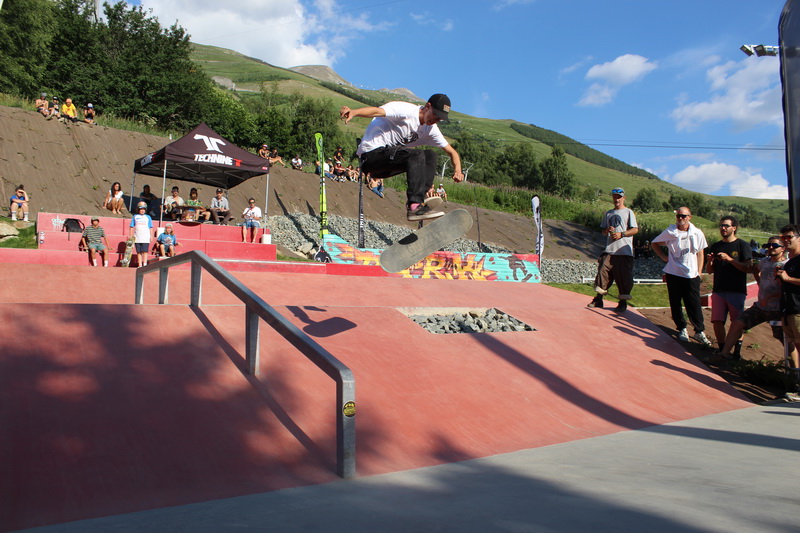 On the rookie podium, for under 21 years old, Filippo Coin from Italy gained the victory and an all-inclusive invitation to the WRT finals in Lisbon thanks to a massive run that convinced the judges. Behind Filippo, compatriot Mattia Mascher and french ripper Hugo Monmont completed the podium.
In the grom category, under 15 years old, Trevor Proulx from United States gained the victory in front of Patric Ilut (ROU) and Harry Coren (USA).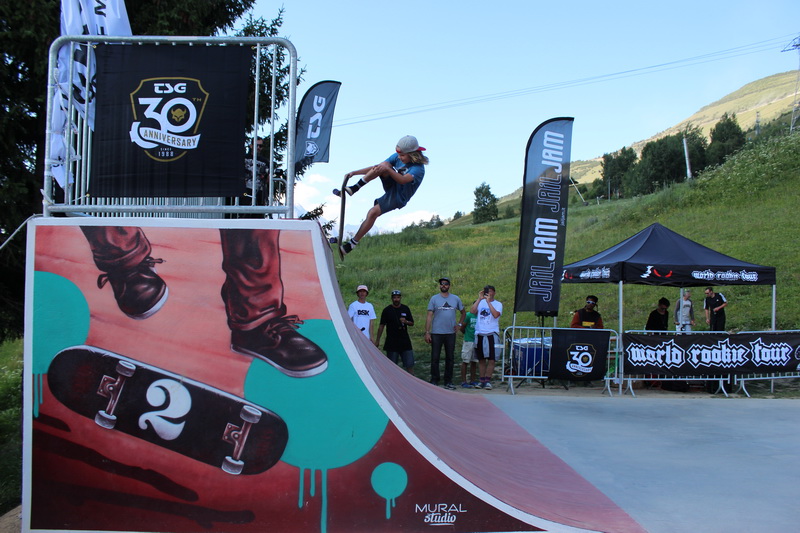 After the two runs of competition, it took place a special Best Trick Session where Italian Mattia Mascher stomp a 360° flip on the big gap, winning a Surf Camp in Santander with SurftoLive.com.
The event was hosted by local skate crew DSK and made possible with the support of Atmosphere Hotel and Les 2 Alpes tourist board. Jail Jam, TSG Protection and Jart Skateboard provided goodies for all participants and prizes in products for all the best skaters.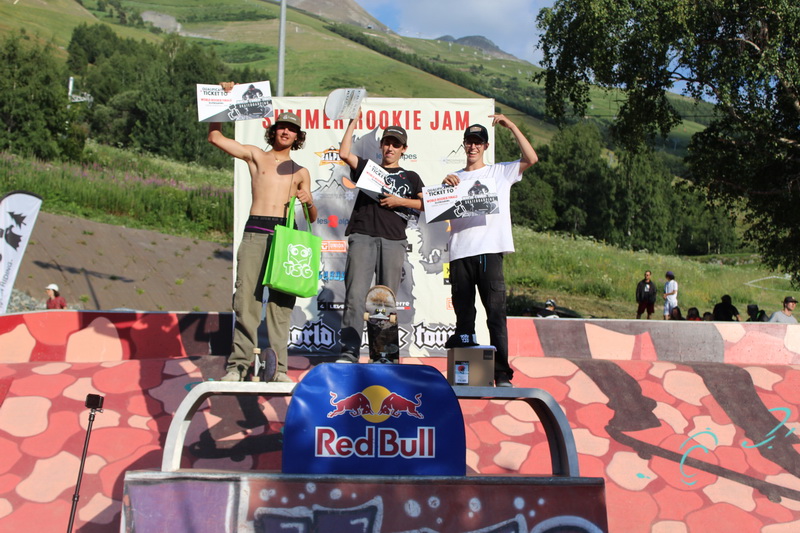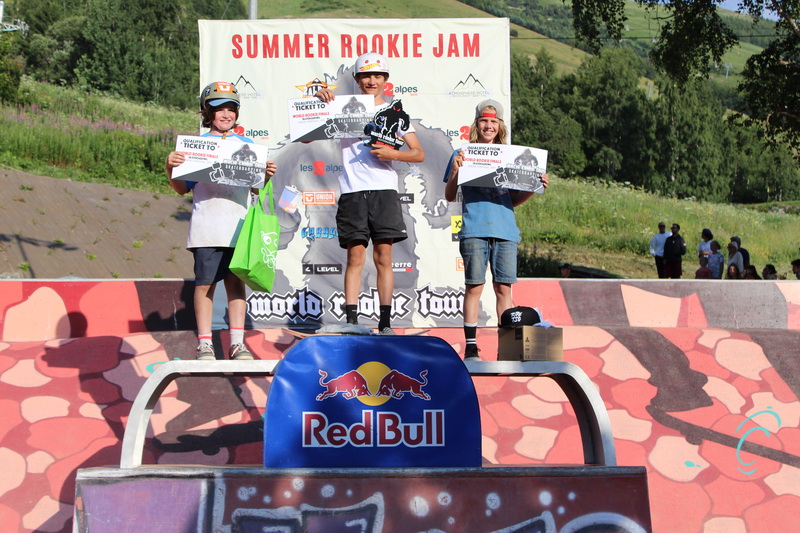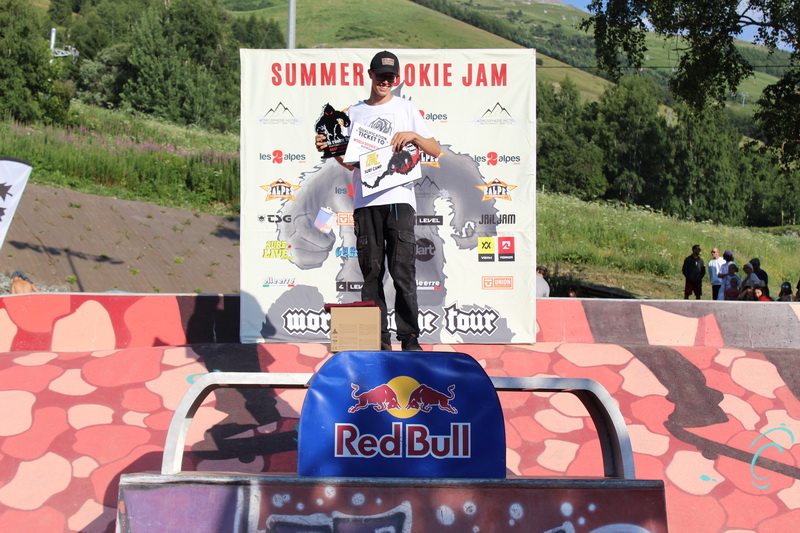 Black Yeti thanks everyone and sets up the appointment with Les 2 Alpes for summer 2020.
All the pictures about the day here.
Photos by Jacopo Castagno