Skiers and Snowboarders Close Out Comp Season with Big Bucks Showdown
A showdown in the Big Bucks Park was the perfect way to round out the competition season for NZ's best young freeskiers and snowboarders. The Torpedo 7 NZ Showdown Rookie Fest took place on the world-class slopestyle course at Cardrona Alpine Resort today with dual sanctioning from the International Ski Federation (FIS) as well as the World Rookie Tour. Queenstown locals Ruby Andrews and Cool Wakushima were the respective winners of the women's freeski and snowboard divisions, with Wanaka's Luca Harrington topping men's ski and Auckland's Samuel Finnemore men's snowboard.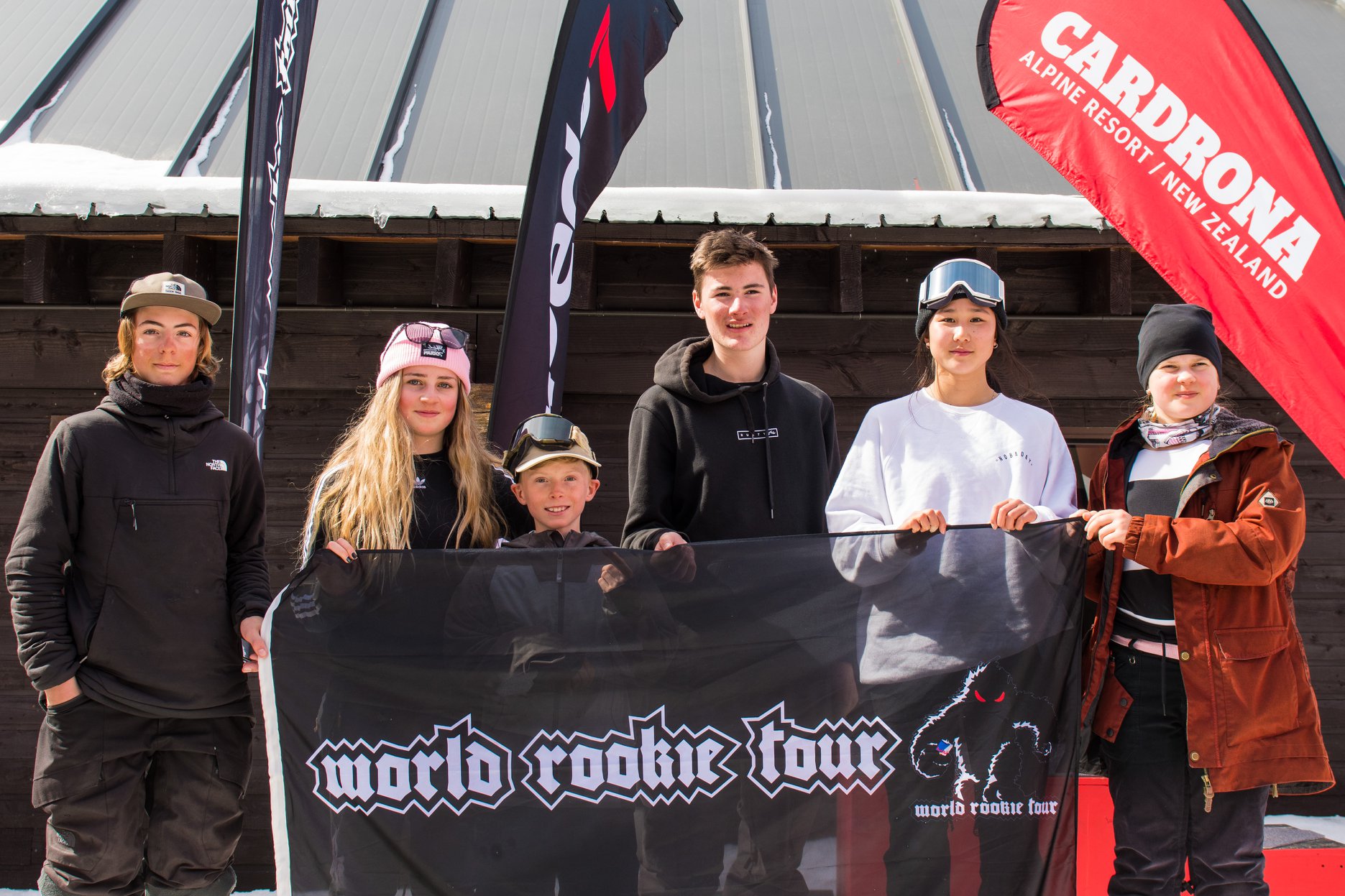 A two-rail, four jump course gave competitors the opportunity to showcase trick variety and their ability to spin in multiple directions. The women were first to drop and competed in a straight three run final. Cool explains how she used the competition format as well as the four-jump course to her advantage.
"It was my first time in a competition with three runs. I had three runs ready to go: a safety first and then a step up run which I landed so I was super stoked and then I wanted to scare myself a little bit so went a little harder on the third and I landed that as well. My step up was putting two 720s in my run on the last two big jumps, it's the first time I've done that on the big jumps."
The difficulty of her tricks as well as excellent execution put Cool well ahead of her competitors and she already had the win in the bag after the first run but continued to push herself, upping her score each time to finish on 95.33 from a possible 100.
Today's win earns Cool the chance to compete at the World Rookie Tour Finals in Europe alongside the world's best young riders.
"I'm really excited for the World Rookie Tour, I can't wait to go to Austria," she says. "Getting first and getting the spot for the World Rookie Tour in the finals is like getting a door opened for international competition and it motivates me to do better and work harder to place so I can go bigger."
Kaiya Collins (Queenstown) finished second and Meila Stalker (Queenstown) third in women's snowboard.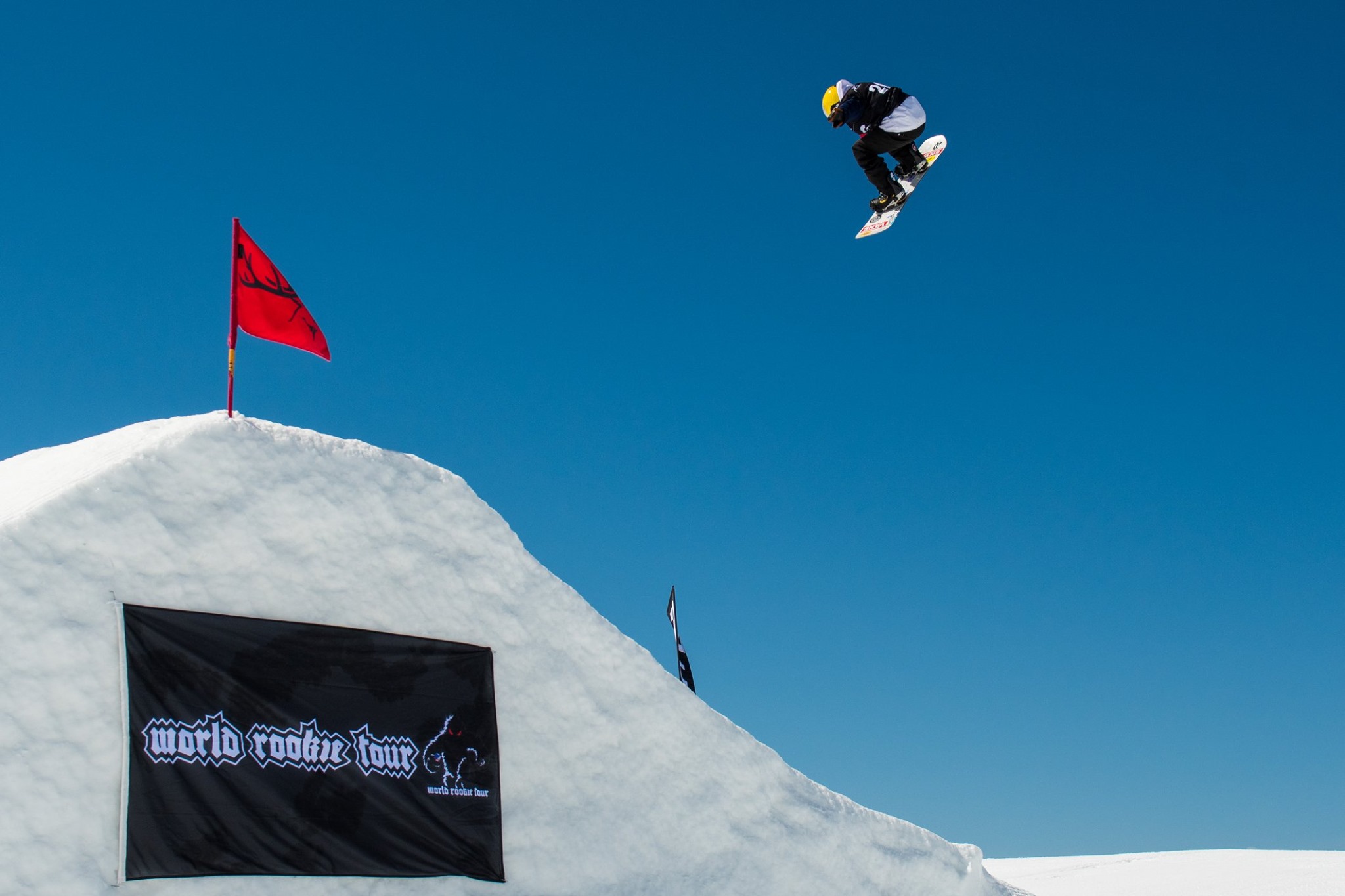 In women's freeski Ruby Andrews secured the win by showing excellent variety in her tricks, spinning four different directions on the jumps, and good control on the rails.
After a few bobbles on run one she jumped into the lead with her second run and then upped her score again third time around with her jump execution – switch right 540 safety, left 540 mute grab, switch left 540 mute, right 540 tail – making her a standout in the field.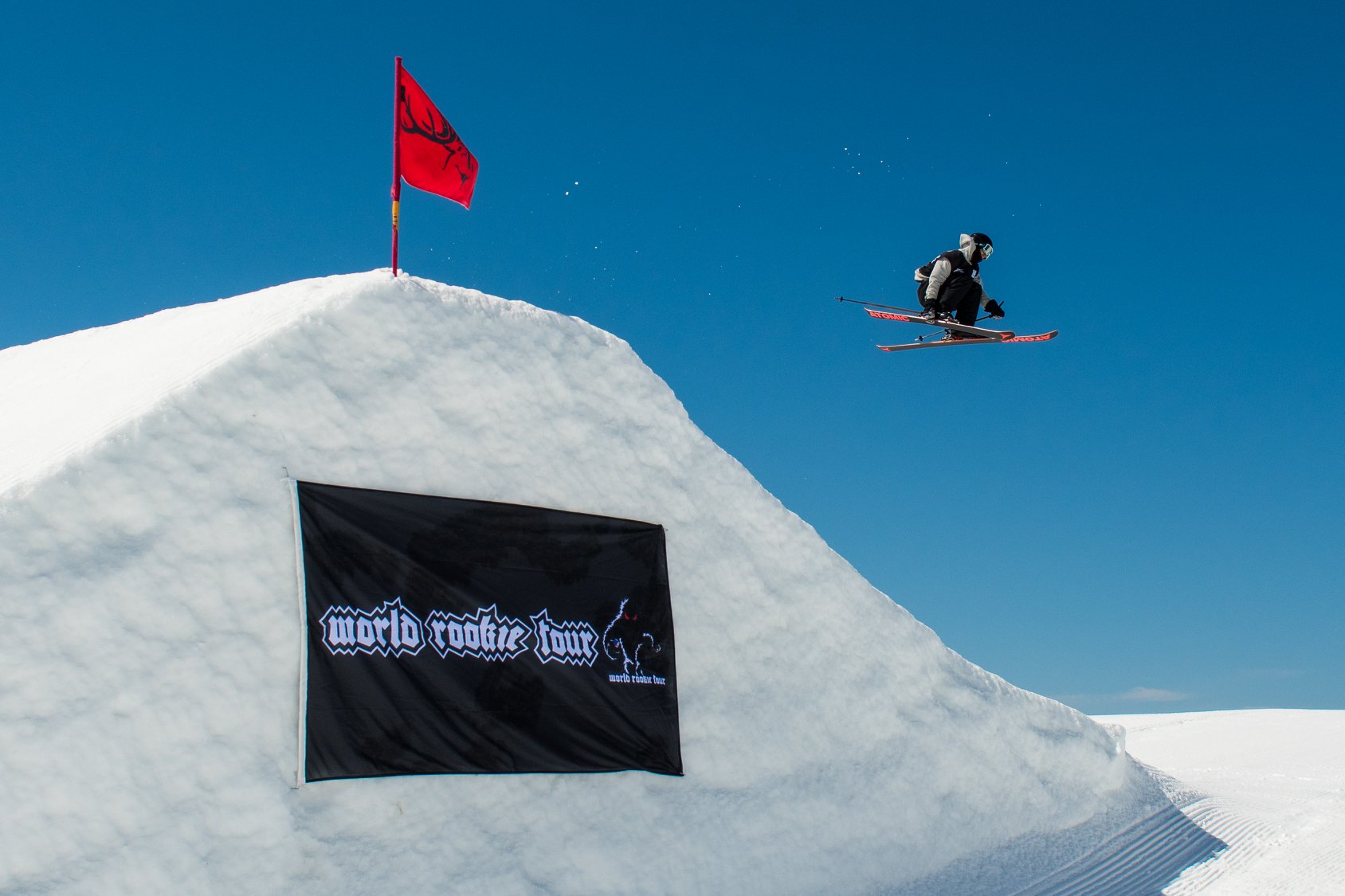 Canada's Rylee Hackler finished second and Jessie Violet (Paraparaumu) third.
The male skiers and snowboarders competed in a two-run qualifying round before the top six in each discipline moved through to a two-run final.
Zephyr Lovelock (Auckland) topped the snowboard qualifying, standing out with a very technical rail line. With solid riding in the top half of the field the judges had the hardest time scoring between the sixth and seventh place riders. It was a tight battle between Wanaka locals Rocco Jamieson and Txema Mazet Brown with Txema earning a slightly higher score and making the cut to finals for spinning his tricks in all four directions.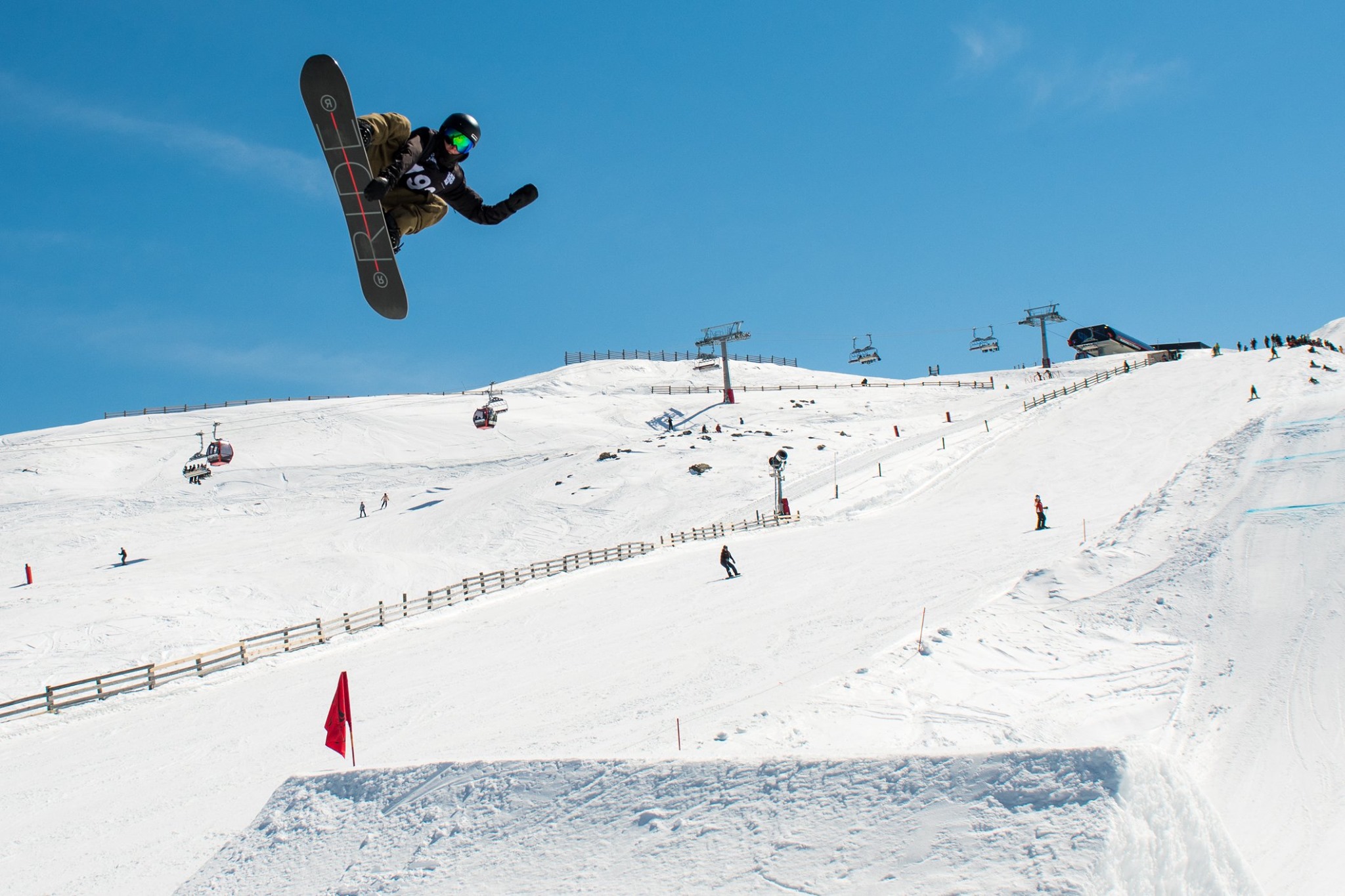 The afternoon's final saw a change up in the rankings with Zephyr Lovelock taking a hard fall on his first run which put him out of the competition. Second place qualifier Sam Finnemore was on consistently strong form all day long, scoring a 91 on run one with a technical rail run and two 720s, and lifting his score to 93.00 with a step up to a 1080 on run two for the win.
13-year-old Campbell Melville Ives landed a personal best result, finishing in second place with a very tidy combo of switch back 540, back 540, cab 540 underflip, front 720 on the jump line.
Txema Mazet Brown – also just 13-years-old – showed the judges they were right to take him through to finals by finishing his day on the podium, stepping up to land all four 540s and claim third place.
Men's freeski qualifying saw tight scores between Jackson Wells (Wanaka) in first place on 88 points, through to Canada's Zachary Fillier in sixth place on 81 points, setting the scene for an exciting finals.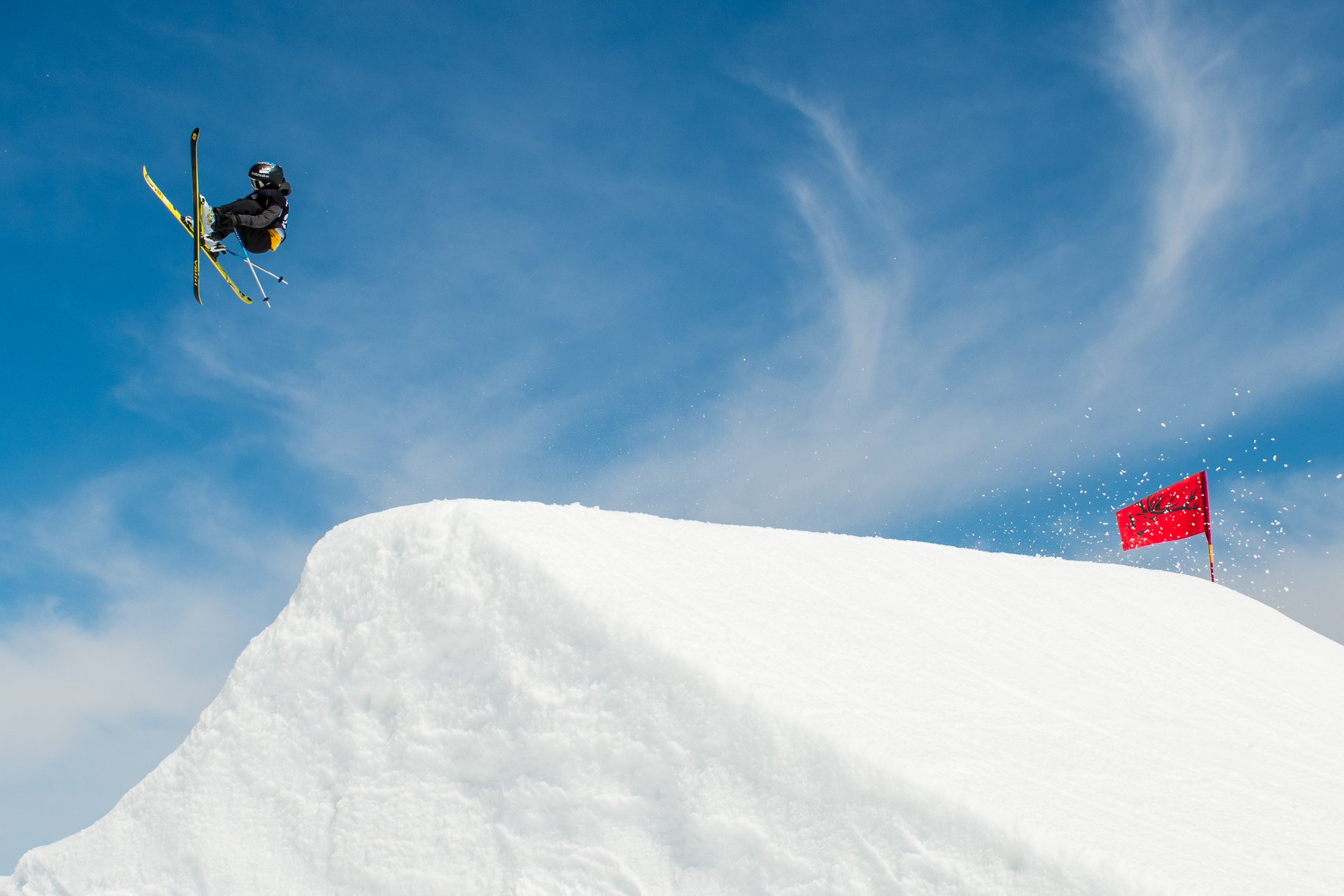 In the end it all came down to the second run to decide the podium spots with Jackson Wells applying his trademark steeze to the rails and jumps to finish in third, and Jacob Sandstrom (Canada) just ahead in second.
Sitting in third place after his first run, Luca Harrington decided to go big, stomping a right triple 1440 safety on the last jump – the only triple of the day – and landed in first place.
For further information follow us on social media:
Facebook.com/snowsportsnz
Instagram: snowsportsnz
Twitter: snowsports_nz