Modena, ITA, 30 October – 1 November 2020
– REGISTRATIONS ARE OPEN –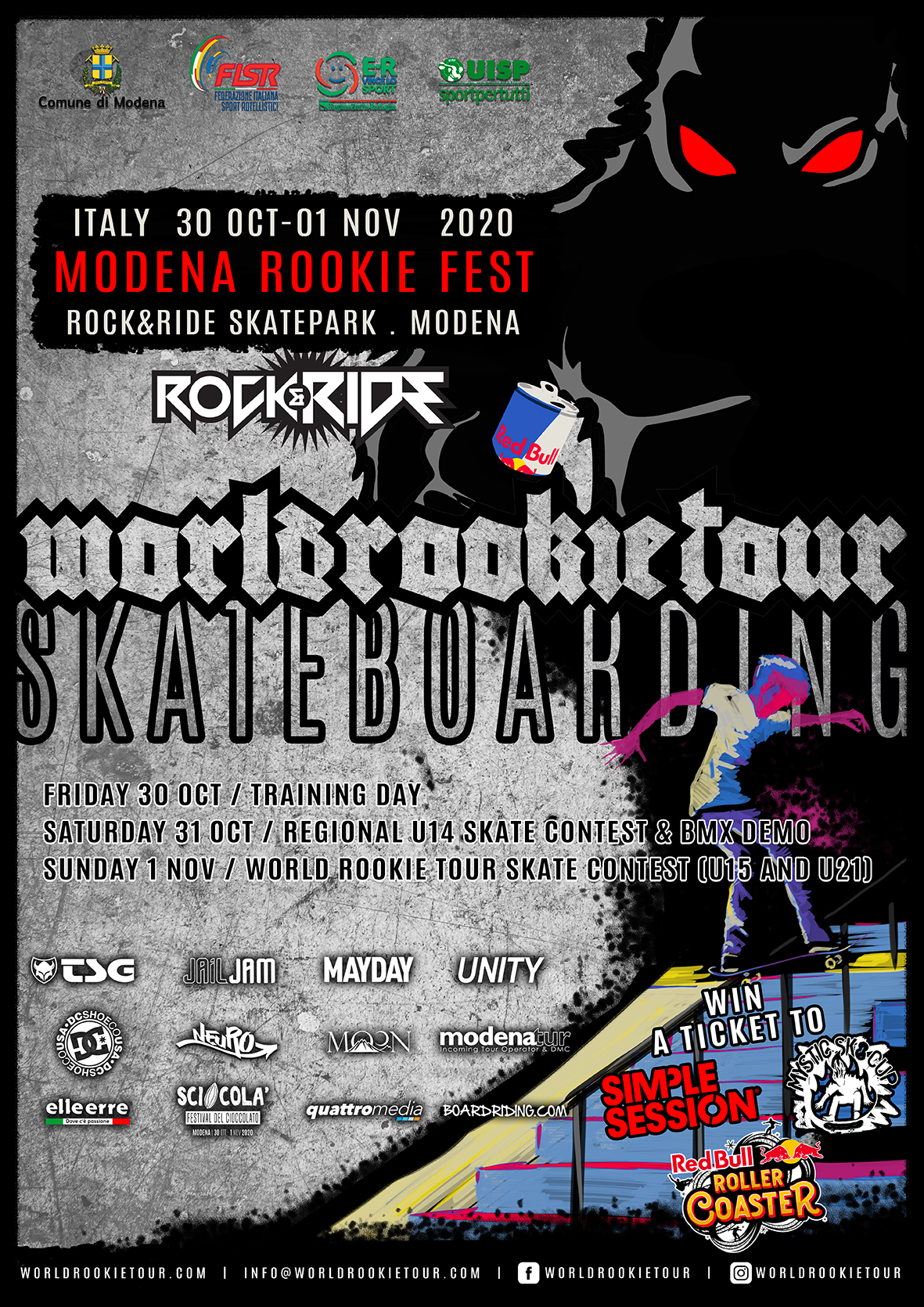 Modena is ready to welcome young skaters, from 30 October to 1 November, last qualification to the World Rookie Tour Skateboarding 2020. The last chance – after the stops in Germany, Switzerland and the Czech Republic – to get a post for the end of season World Rookie Tour Skateboard Final in Innsbruck (Austria), scheduled from 13 to 15 November.
More than 50 national and international athletes are expected, divided into the four categories in the competition: groom and rookie, male and female. Many prizes in products are ready for the best skaters, in addition to the qualifications for the World Rookie Finals in Innsbruck where the champions will be awarded with incredible prizes: invitations to some of the most prestigious skate competitions in the world.
During the three days in Modena, skaters will have the opportunity to get involved and demonstrate their skills inside the Rock & Ride Skatepark (in Via del Lancillotto, 10/12), the largest indoor skatepark in Emilia-Romagna.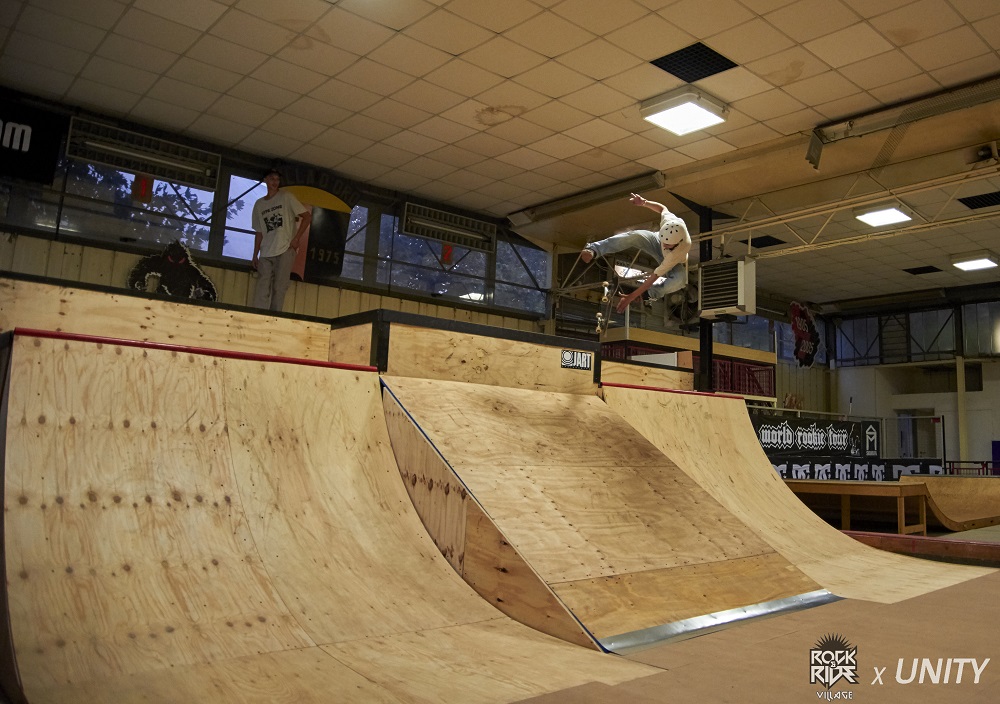 Furthermore, in line with the philosophy that characterizes the World Rookie Tour, the athletes will participate in artistic and culinary workshops, taking advantage of the various typical excellences of the Modena area. Starting from Wednesday 28 October, a delegation made up of the best European skaters who have participated in the previous stages of the World Rookie Tour Skateboarding will arrive in Modena. They will be the protagonists of an episode of the TV Show on the World Rookie Tour, broadcast on TV all over the world.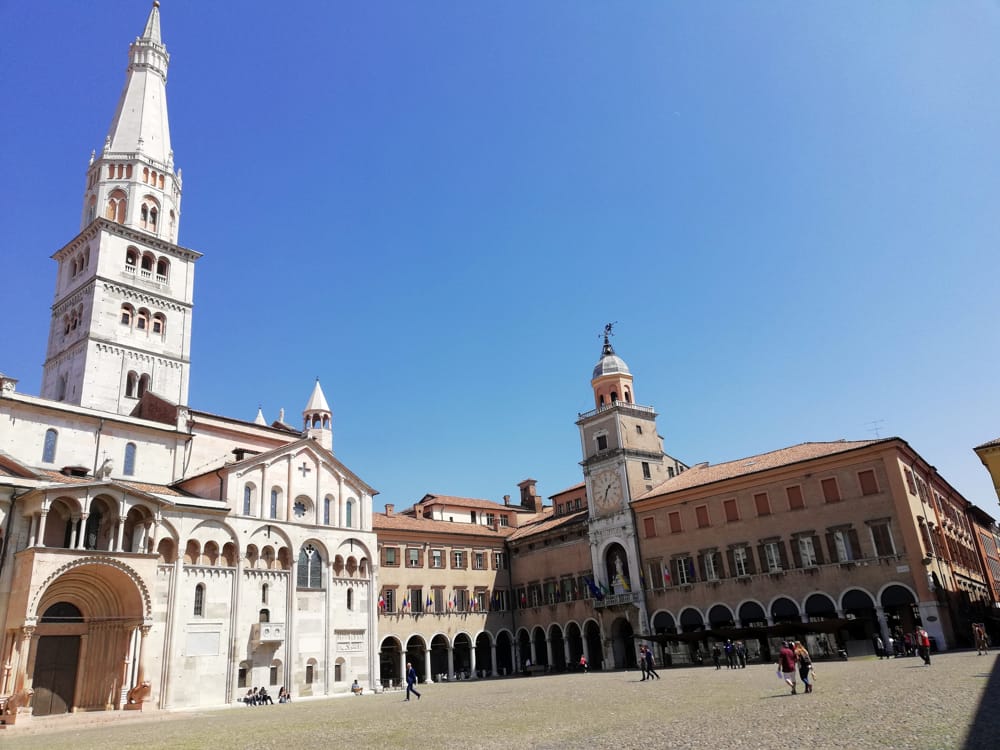 An intense program is what awaits our aspiring professional skaters:
Friday 30 October

Free training (15.00 -18.00)
World Rookie Tours meets Sciocolà (18.30 – 19.30)

Saturday 31 October

Free training and registrations (11.00 – 14.00)
Constest skateboard FISR Under 14 (15.00 – 19.00)
BMX Demo (19.00 – 23.00)

Sunday 1° November

Free training and registrations (11.00 – 14.00)
WRT Skateboard qualification (14.00 – 17.00)
WRT Skateboard final (14.00 – 19.00)
Registration, info
registration@worldrookietour.com   and/or info@rockandride.eu
Tel +39 059.9783397 (from 9.00 till 13.00)
2020 World Rookie Tour Skateboard Calendar
Bring da Truckaz Rookie Fest – Chemnitz, Germany, 5-6 September 2020 – DONE
Skills Park Rookie Fest – Winterthur, Switzerland, 19 September 2020 – DONE
Prague Rookie Fest – Mystic Skate Park – Prague, Czech Republic, 4 October 2020 – DONE
Modena Rookie Fest – Modena, Italy, 30 October – 1 November 2020
World Rookie Skateboard Finals – Skatehall – Innsbruck, Austria, 13-15 November 2020
Follow the World Rookie Tour
Web: www.worldrookietour.com
Facebook: www.facebook.com/worldrookietour
Instagram: www.instagram.com/worldrookietour  @worldrookietour #worldrookietour
Vimeo: www.vimeo.com/channels/worldrookietour
email: info@worldrookietour.com