From April the 24th to May the 2nd, the best youngsters
will compete in Hintertux, Austria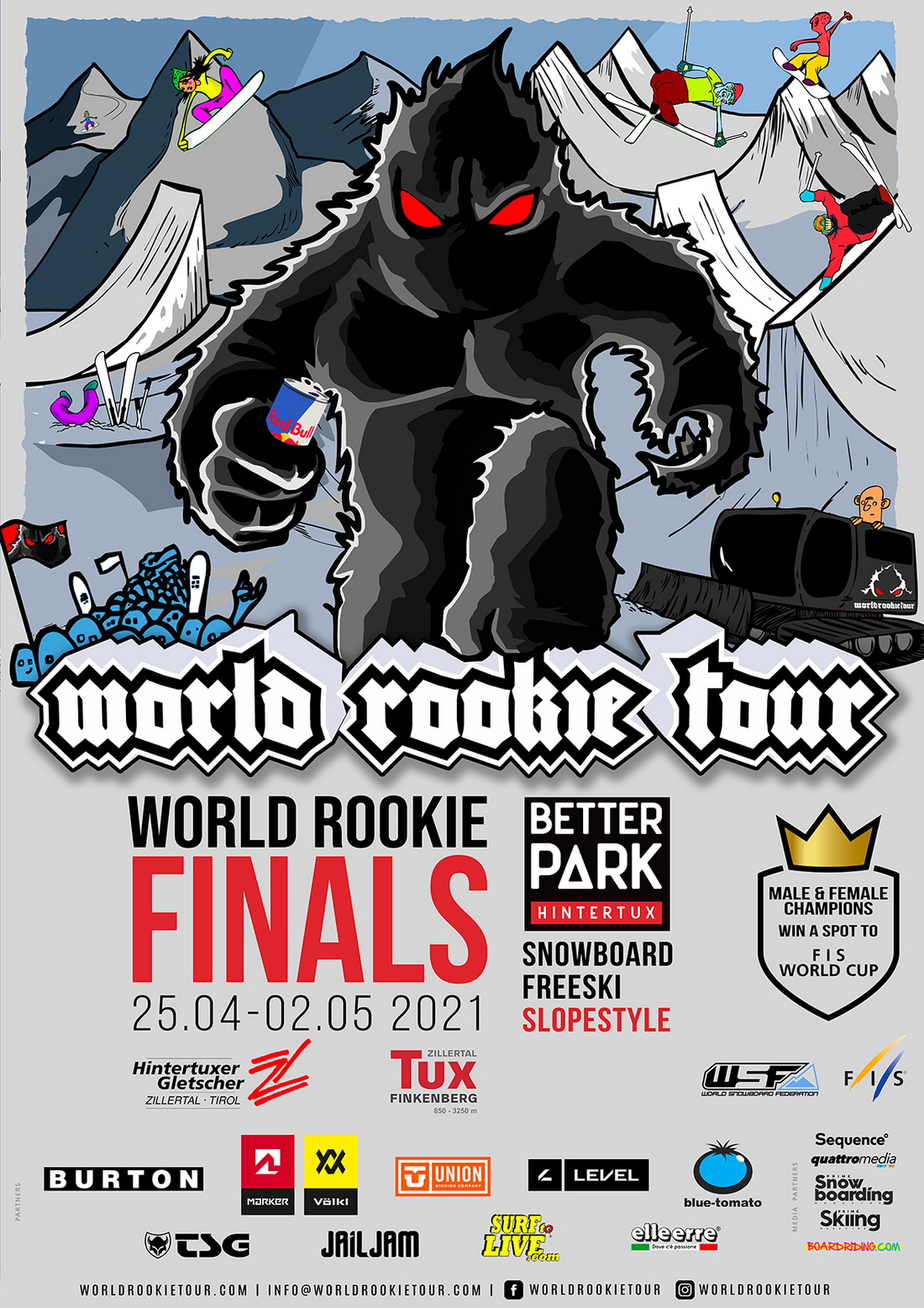 A new location will host the most awaited youth event of this winter season: the 2021 World Rookie Finals, for both Snowboard and Freeski, will take place in Hintertux Gletscher, Austria, from Sunday April the 25th to Sunday May the 2nd 2021.
After a difficult season with several calendar updates due to the covid emergency situation, Black Yeti is ready to announce the end of season World Rookie Finals for snowboard and freeski. The already famous Betterpark on the top of the Hintertux glacier, well known for its autumn and spring high quality sessions, will offer the perfect set-up for 2021 slopestyle finals.
The event will assign the 2021 World Rookie Champions title for Snowboard and Freeski and tons of amazing prizes: the snowboard and freeski, male and female, rookie champions will be qualified for the 2021.22 FIS World Cup, invitations to the 2022 Absolute Spring Battle, invitations to the WRT Shooting for the best riders of the event, many surf experience in Santander offered by SurftoLive.com, snowboard and freeski equipment offered by our sponsors Burton, Union, TSG, Blue-Tomato, Jail Jam, Volkl, Marker, Level and more.
If you dream to became a professional snowboarder or freeskier, then the 2021 World Rookie Finals are the place to be. Save the date and get prepared: the Black Yeti is waiting for you all.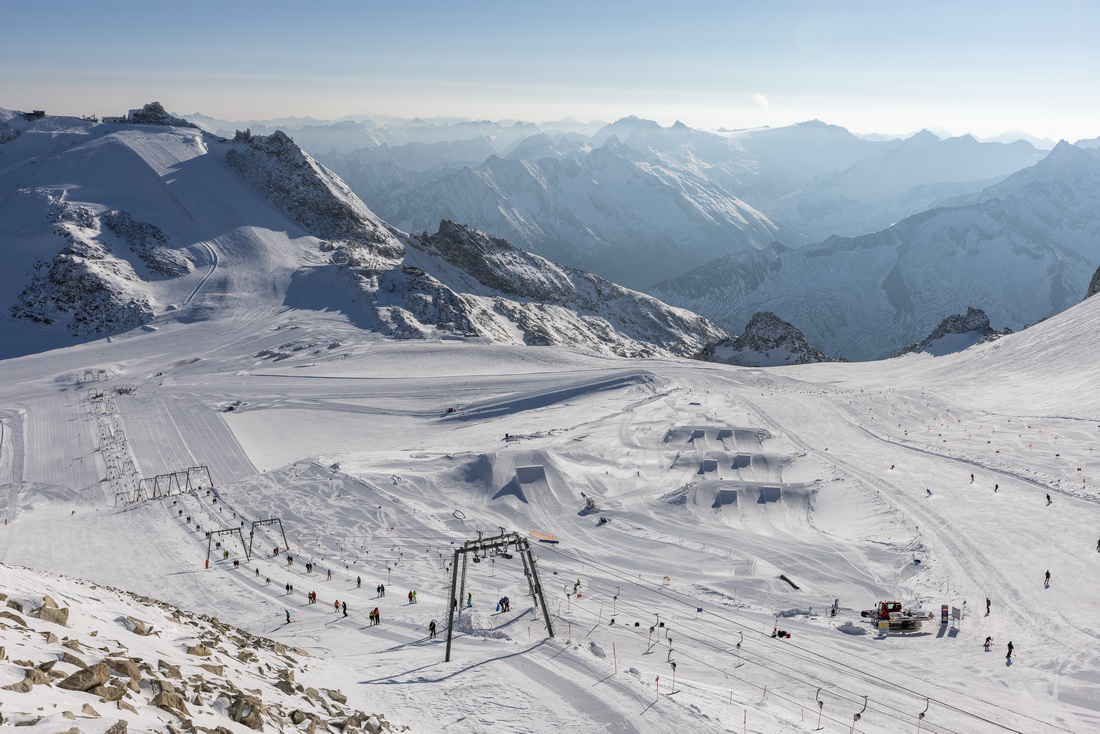 Skeleton Program:
April 25: Arrival day (Freeski)
April 26: Training day (Freeski)
April 27: Competition day (Freeski)
April 28: Competition day (Freeski) and Arrival Day (Snowboard)
April 29: Training day (Snowboard)
April 30: Competition day (Snowboard)
May 1: Competition day (Snowboard)
May 2: Reserve day
The program can change due to weather, snow conditions and amount of riders.
Entry Criteria to the 2021 World Rookie Finals:
– Due to the Covid-19 Restrictions in Austria, only riders born from 2003 till 2007 and with active FIS-Licence are allowed to partecipate. Partecipants will be divided in 2 age groups: Rookies 2003-2005 and Groms 2006-2007.
– The top 3 riders, male and female, rookie and grom, from every previous World Rookie Tour event from season 2019/20 and 2020/21 are qualified. In addition every National Association is allowed to register 5 snowboarders and 5 freeskiers (2 rookie men, 1 rookie girl, 1 grom men, 1 grom girl).
– In addition for snowboard only, are qualified also the top 20 riders from World Rookie Rank and top 10 riders from Grom Rank by April the 16th.
Registration and Entries:
Registrations will open on April the 6th 2021.
Only secretary or coaches from National Associations are allowed to send their team registrations using the official FIS Entry Form at registration@worldrookietour.com
Detailed informations:
The complete event info sheet including detailed program, general event information, covid precision, partecipation costs and hotel informations will be available latest by Friday, April the 2nd 2021.
For additional information about WRT Snowboard: Meinhard Trojer +43.650.56.37.424
For additional information about WRT Freeski: Marco Sampaoli +39.340.32.85.569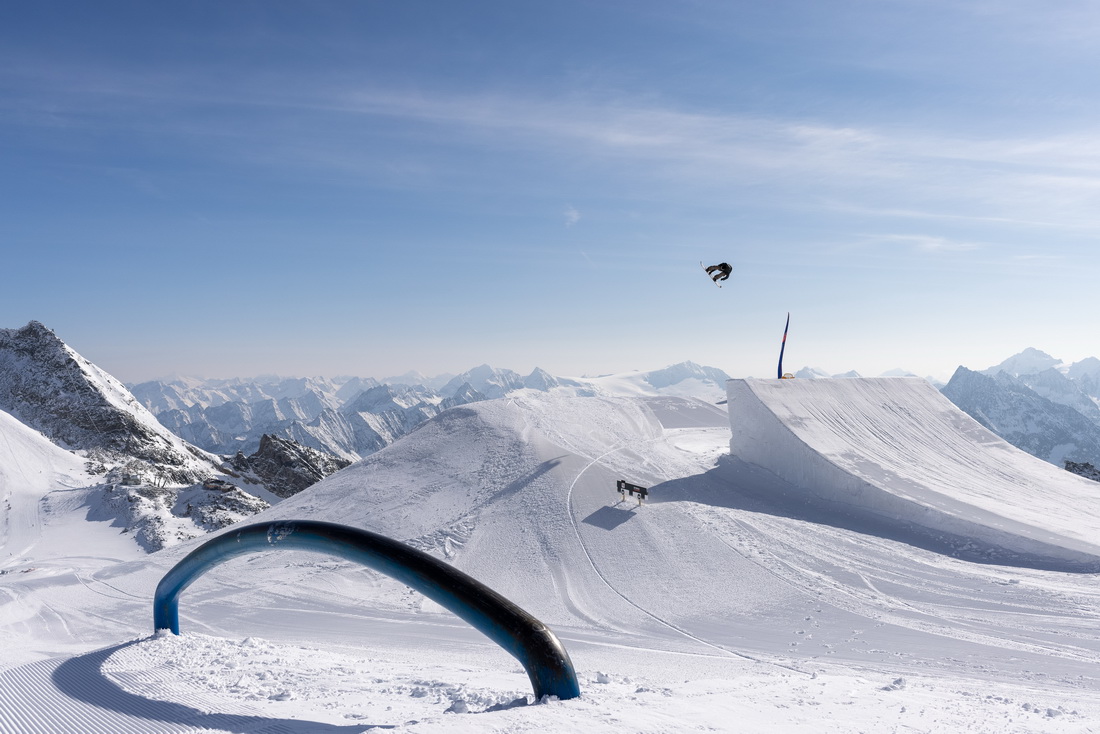 Photo Credits Becknaphoto
2021 World Rookie Tour Provisional Calendar
For Snowboard, Freeski and Skateboard, please check the last online version here.