Konkordia Park, Chemnitz, Germany, 3-5 September 2021
– REGISTRATIONS ARE OPEN –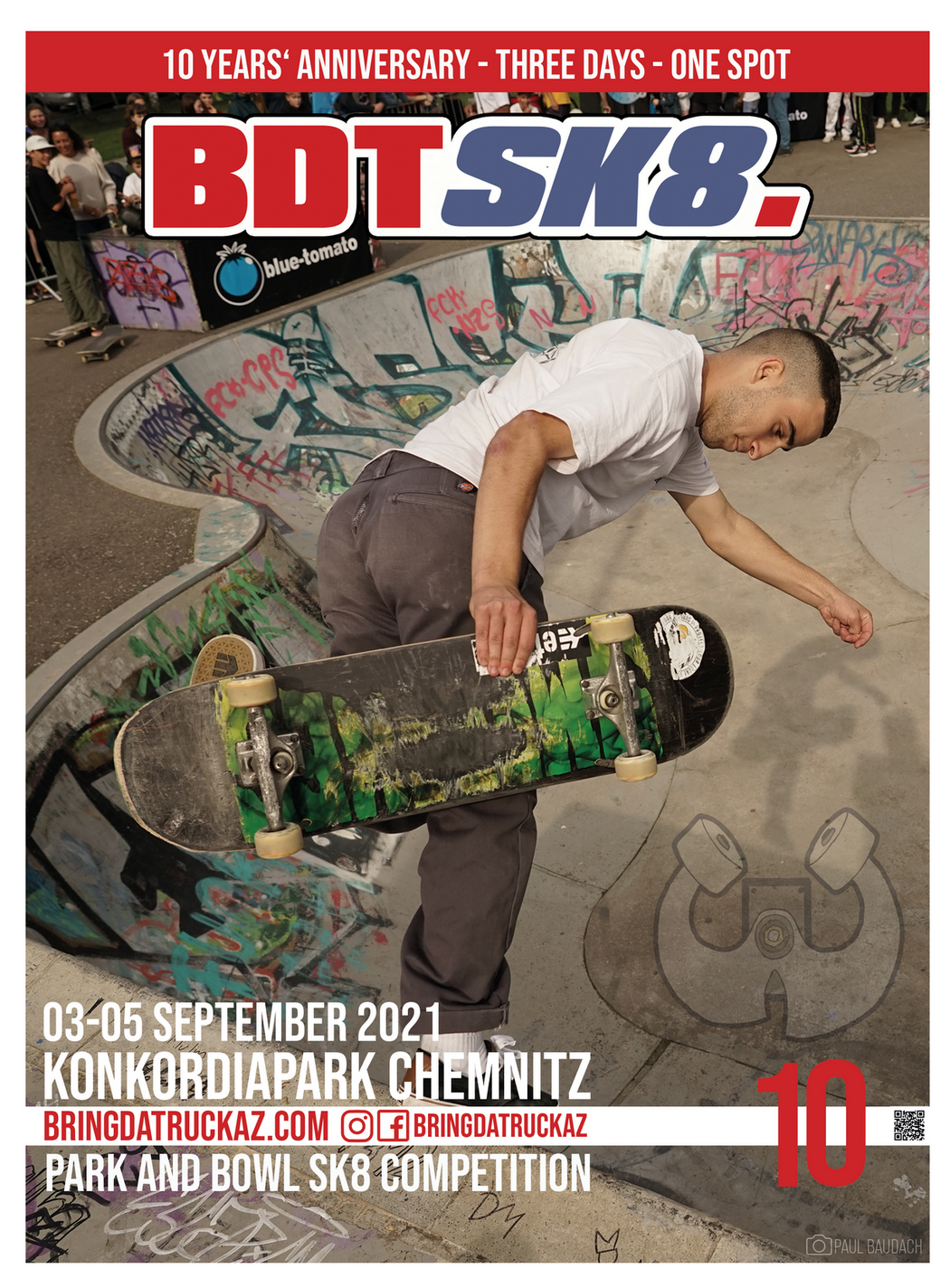 Black Yeti will land in Germany, in occasion of the 10 years of the international Street & Bowl Skateboard contest at Konkordiapark Chemnitz: Bring da Truckaz! From 3 to 5 September, the unique official stop of the World Rookie Tour in Germany will host the best young skateboarders around Europe, in the park and bowl categories!
Information on the tour series, the ranking and a detailed media section can be found on the bringdatruckaz.com website.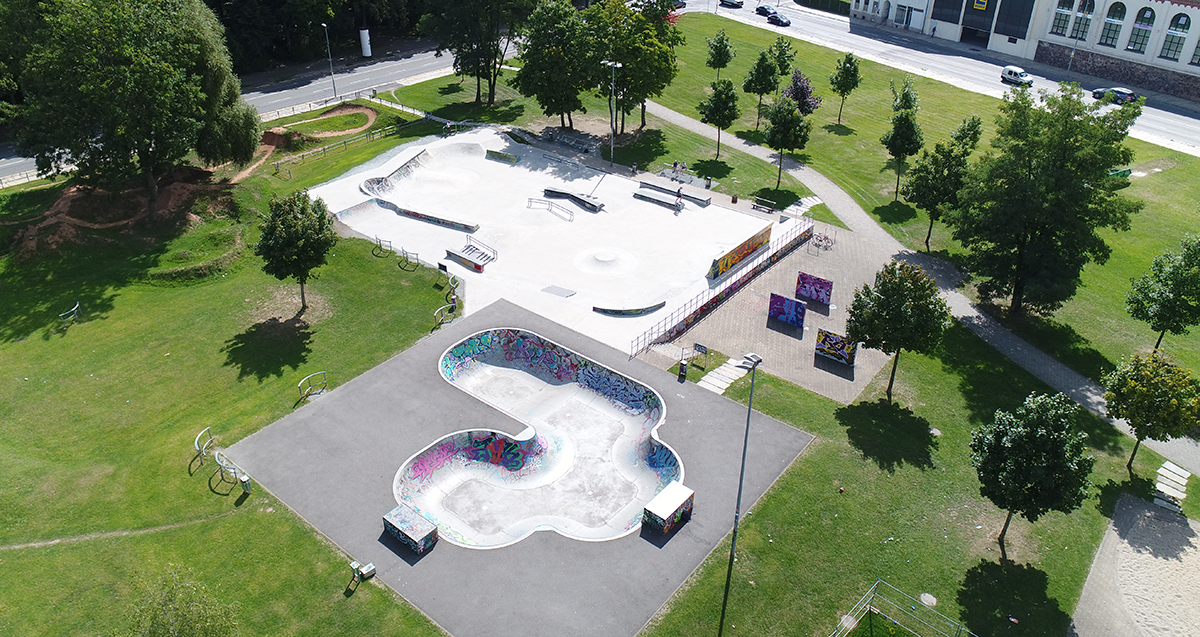 Bring da Truckaz Rookie Fest – Schedule 
Friday 3 September
Free training (6-7 PM)
U30 Jam (7-9 PM)
Free training (9-11 PM)
Saturday 4 September
Free training (9-11 PM)
Registrations (11-12 PM)
BDT WRT Young Guns (12-2 PM)
BDT WRT Girls (2-4 PM)
Pre-Runs Rookies (4-6 PM)
Pre-Runs Ogeez (6-8 PM)
Finals Rookies (8-9 PM)
Finals Ogeez (9-10 PM)
Cash for Tricks (10 PM)
Sunday 5 September
Free training (9-11 PM)
Pre-Runs (11-12 PM)
Pre-Runs Rookies (12-1 PM)
Pre-Runs Girls (1-2 PM)
Finals (2-3 PM)
Pre-Runs YG'S (3-4 PM)
Pre-Runs Ogeez (4-5 PM)
Finals (5-6 PM)
Best Trick (6 PM)
Bring da Truckaz staff and the Black Yeti, look forward to seeing you in Chemnitz!
Registration and info
registration@worldrookietour.com
Tel +39 059.9783397 (from 9.00 till 13.00)
2021 World Rookie Tour Skateboard Calendar
Hamburg Rookie Fest – TSG Sportpark, Allerfornia, Germany, 18-19 June 2021
Osaka Rookie Fest – Akamaru Skatepark, Osaka, Japan, 18 July 2021
Budapest Rookie Fest – Szent Endre Sk8 Park, Budapest, Hungary, 14-15 August 2021
Bring da Truckaz Rookie Fest – Konkordia Park, Chemnitz, Germany, 3-5 September 2021
Skateacademy.ch Rookie Fest – Skills Park, Winterthur, Switzerland, 10-11 September 2021
Glasgow Rookie Fest – The Loading Bay, Glascow, Scotland, 11-12 September 2021
Sofia Rookie Fest – Sk8 Park Sofia, Bulgaria, 17-19 September 2021
Prague Rookie Fest – Mystic Skate Park – Prague, Czech Republic, 24-26 September 2021
Modena Rookie Fest – Modena, Italy, 25-26 September 2021
Portugal Rookie Fest – SLX Benedita, Portugal, 25-26 September 2021
World Rookie Skateboard Finals – Skatehall – Innsbruck, Austria, 1-3 October 2021
For Snowboard, Freeski and Skateboard Calendar, please check the last online version here.
Due to the still on-going Pandemic changes in the calendar are possible, so keep yourself updated over our homepage.