Glasgow Rookie Fest 2021: one of ten rounds across Europe to crown the World Rookie Champion and award an invitation to the legendary Simple Session in Tallin and the Mystic Sk8 Cup in Prague!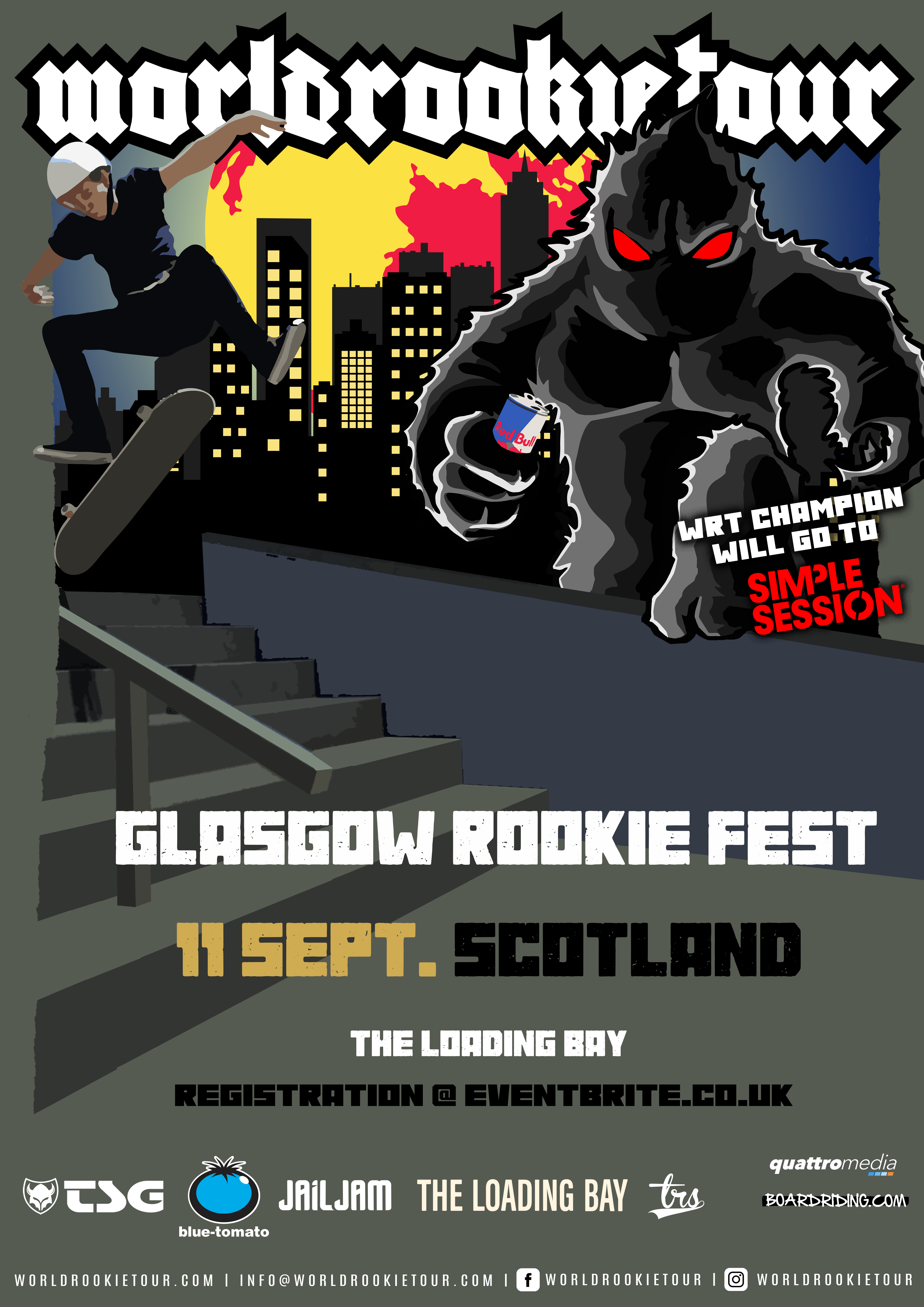 Scotland, Saturday 11 September, will host the best skateboarders, divided in two age categories: rookies (born from 1st January 2000 till 31st December 2005) and grom (born from 1st January 2006 and younger).
All the podium winners will qualify to the World Rookie Finals Skateboard 2021!
Follow the link and sign up for the contest!
More info: 
www.theloadingbayglasgow.com
www.facebook.com/TheLoadingBaySkatepark