Innsbruck, Austria, 01-03 October 2021

After a season of Sk8 Rookie Fests around Europe and the first Japanese Sk8 Rookie Fest, registrations are open for "Le Grand Finale" in Innsbruck, Austria, where the 2021 Sk8 World Rookie Champions will be crowed and incredible prizes awarded.  

– REGISTRATIONS ARE OPEN –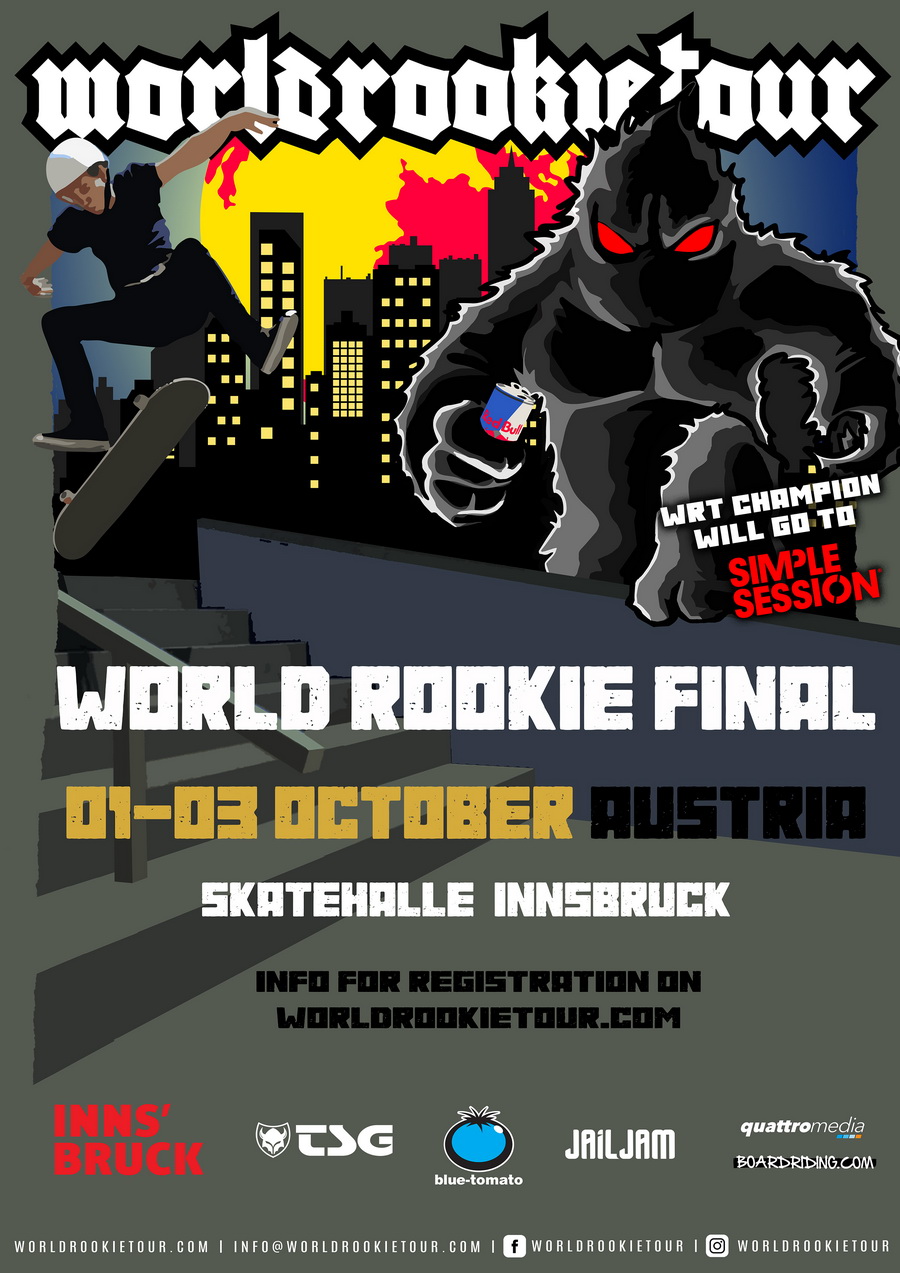 The Black Yeti crew travelled through Europe and Japan this summer and found the best rookies to come and compete at the World Rookie Skateboard Finals 2021: the time has come to hit the beautiful Alpin Metropole Innsbruck, Tirol, Austria, a well known destination for its quality Sk8 Hall, nightlife and Massive Mountains surrounding the city.
Innsbruck will be hosts for World Rookie Tour Skateboard's finals, on October 01.-03rd 2021.  The event will be broadcasted live by our partners www.boardriding.com: stay connected for more details about the live.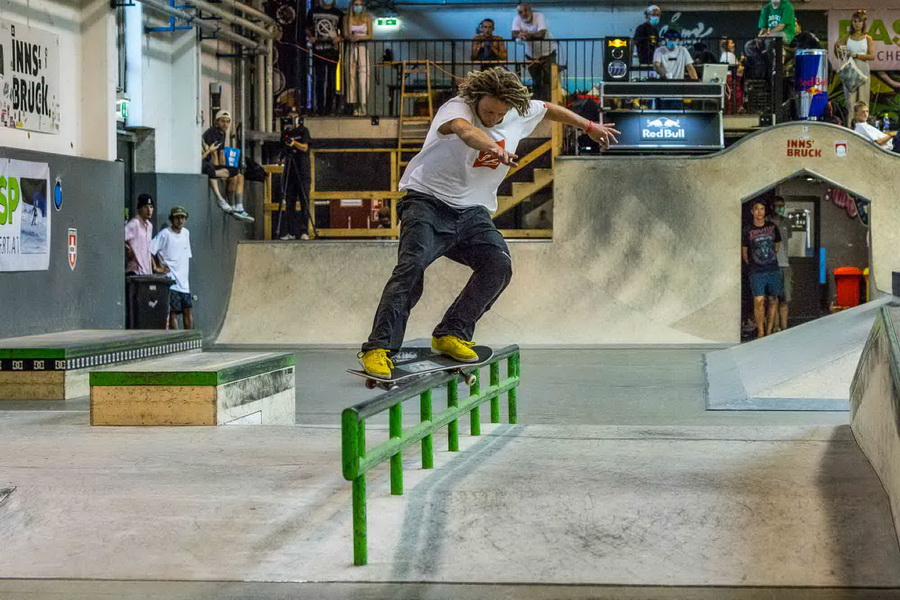 Next to the Sk8 World Rookie Champion Title the riders can win incredible prizes: next to a wildcard to Simple Session 2022 and Mystic Sk8 Cup 2022, invitation to Rookie Fest Shooting and many tickets to next season Rookie Fests.
Riders from Europe and Japan will come for a unique sports and lifestyle event in a great international scenario.  The program of 2021 World Rookie Finals will include many lifestyle activities:  Brand Village with Gummi Love (Safer Sex), Viva Con Agua (Water Care Project) and others Black Yeti partners. Also there will be a Mini Ramp Session in the City Downtown on Friday Evening and much more.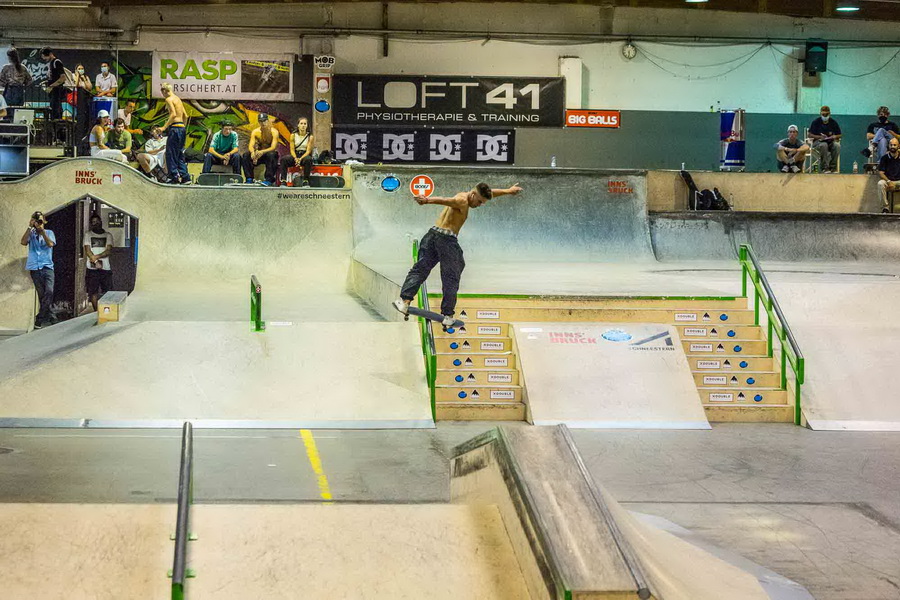 If you are a sk8 fan or if your dream is to start a professional sk8 carrier, then Innsbruck, Austria is the place to be from Oct. the 01rst to Oct. the 3rd for the 2021 World Rookie Skateboard Finals.
Download the event info, program and registration form at this link
Download the Covid Protocol here
Registration and info
registration@worldrookietour.com
Tel +39 059.9783397 (from 9.00 till 13.00)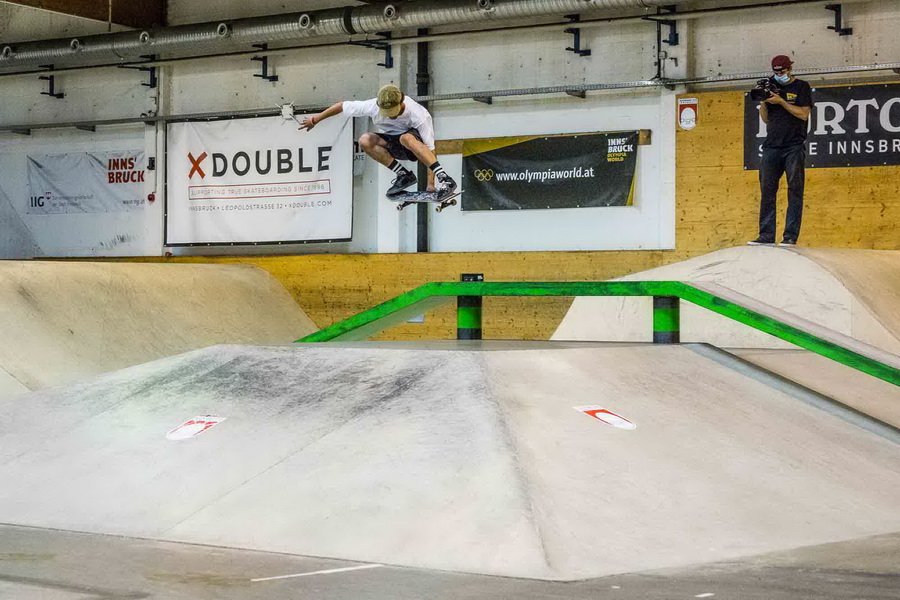 2021 World Rookie Tour Skateboard Calendar
Hamburg Rookie Fest – TSG Sportpark, Allerfornia, Germany, 18-19 June 2021
Osaka Rookie Fest – Akamaru Skatepark, Osaka, Japan, 18 July 2021
Budapest Rookie Fest – Szent Endre Sk8 Park, Budapest, Hungary, 14-15 August 2021
Bring da Truckaz Rookie Fest – Konkordia Park, Chemnitz, Germany, 3-5 September 2021
Skateacademy.ch Rookie Fest – Skills Park, Winterthur, Switzerland, 10-11 September 2021
Glasgow Rookie Fest – The Loading Bay, Glascow, Scotland, 11-12 September 2021
Sofia Rookie Fest – Sk8 Park Sofia, Bulgaria, 17-19 September 2021
Prague Rookie Fest – Mystic Skate Park – Prague, Czech Republic, 24-26 September 2021
Modena Rookie Fest – Modena, Italy, 25-26 September 2021
Portugal Rookie Fest – SLX Benedita, Portugal, 25-26 September 2021
World Rookie Skateboard Finals – Skatehall – Innsbruck, Austria, 1-3 October 2021
For Snowboard, Freeski and Skateboard Calendar, please check the last online version here.
Due to the still on-going Pandemic changes in the calendar are possible, so keep yourself updated over our homepage.
Follow the World Rookie Tour
Web: www.worldrookietour.com
Facebook: www.facebook.com/worldrookietour
Instagram: www.instagram.com/worldrookietour  @worldrookietour #worldrookietour
Vimeo: www.vimeo.com/channels/worldrookietour
email: info@worldrookietour.com