World Rookie Tour, the most important international reference for all young athletes who want to earn a space in the professionalism of action sports, will debut in the world of surfing in 2021 with one of the most important youth events of Italian scene: Nimbus Surf Hero.
– Waiting period extended till December 2021 –
Snowboard, freeski, skateboard and now also surfing: in 2021 a new adventure starts thanks to the partnership signed between Black Yeti and the Nimbus Surfing Club in Marina di Pietrasanta, Tuscany, Italy.
Over 100 surfers are pre-registered for the Nimbus Surf Hero, valid as a stop of the Italian Wave Surfing Championships. From 15th September to 15th November, the piers of Marina di Pietrasanta and Forte dei Marmi will become the spots dedicated to the 6th edition of shortboard Championship categories U12, U14, U16 and U18. The event will take place thanks to the collaboration between the Nimbus Surfing Club and the Compagnia della Vela of Forte dei Marmi.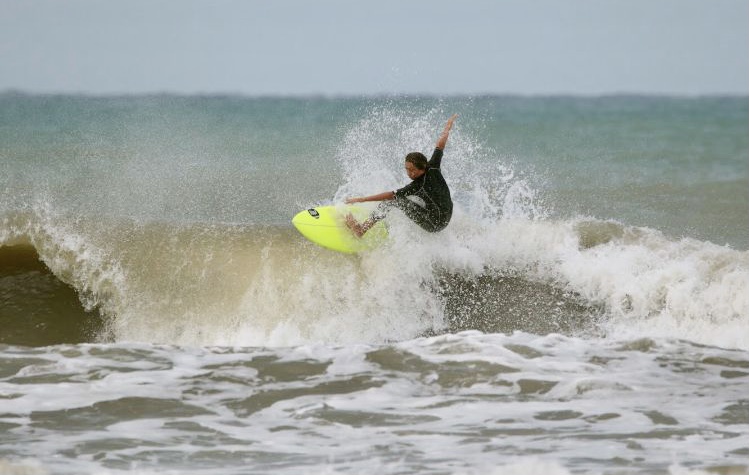 "We are very proud that this year the Nimbus Surf Hero has become one of the three stops valid for the Fisw junior Italian championship. The race has always been one of the most attended of the junior promotional circuit – comments president's of the Nimbus Surfing Club, Giovanni Briganti – as proof of his importance the federation has chosen it to be included in the championship tests. Both piers are premium spots of Italian surfing scene. At the moment, the turnout of participant is good and we expect to reach 120 athletes, the double if compared to the previous edition".
The athletes who will arrive in Versilia come from all over Italy. These are the best surfers of Bel Paese. Some of them are promises of Italian surfing scene and, in the near future, they will make good results even at international level.
The selected location includes two competition fields at Forte dei Marmi's jetty and a base for all other activities at the Nimbus Surfing Club in Marina di Pietrasanta. Two well known locations in the province of Lucca, with an incredible landscape characterized by an amazing natural background: the Apuan Alps.
By enhancing an area rich in art and culture, winners of each category will be rewarded with an art-work made by the painter Vincenzo Ganadu, an icon of surf art.
In the year of surfing's debut as an Olympic discipline in Tokyo 2021 Games, the Black Yeti is proud to expand into new seas and welcome young surfers with open arms.
For Snowboard, Freeski and Skateboard Calendar, please check the last online version here.
Due to the still on-going Pandemic changes in the calendar are possible, so keep yourself updated over our homepage.