World Rookie Tour presented by Skateacademy.ch
SKILLLS PARK
02. 03. September 2022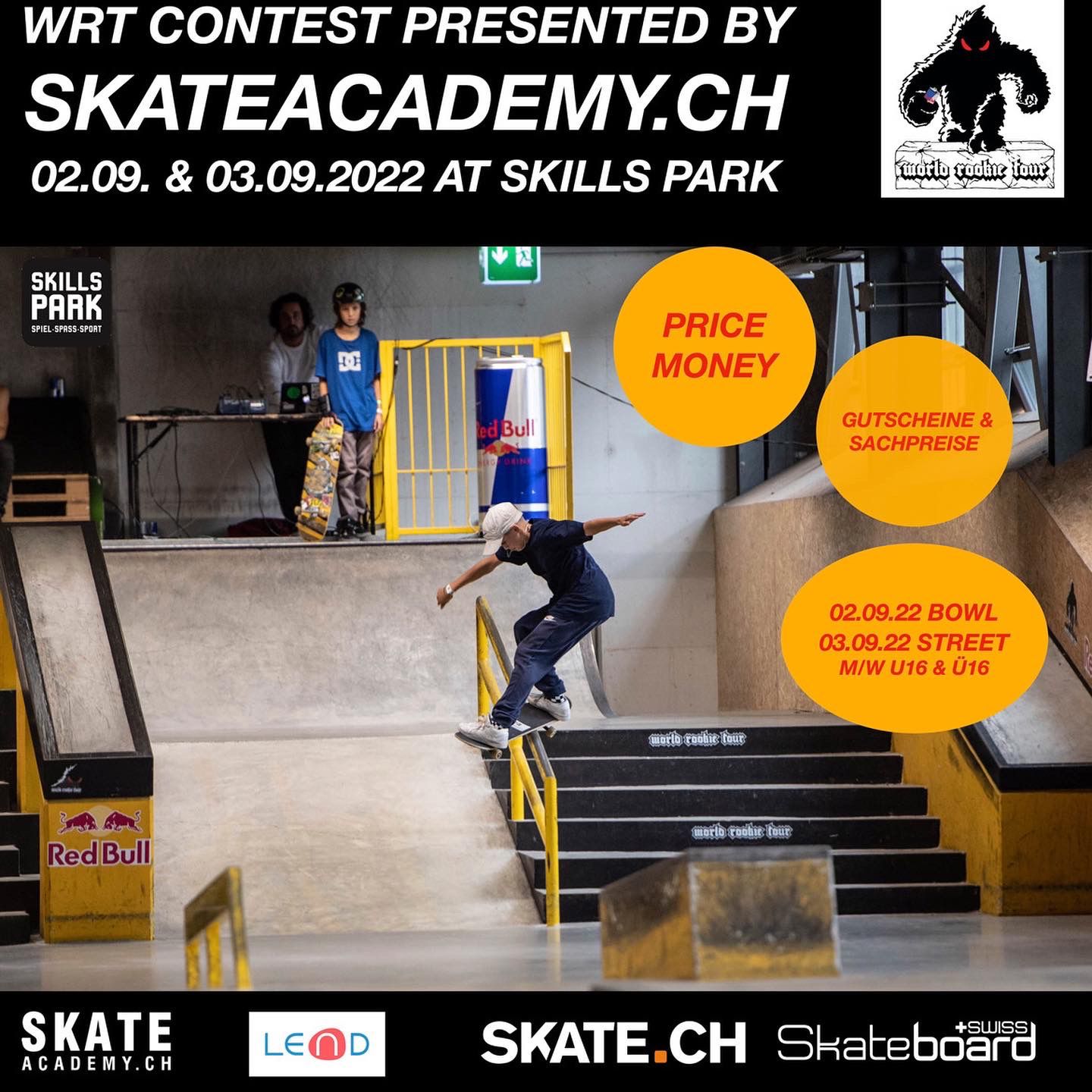 On 02.09. & 03.09.2022 the World Rookie Tour Contest presented by SKATEACADEMY will take place in the SKILLS PARK for the 3rd time. CH. This contest is now an integral part of Street & Bowl (m/f) of all age categories of the Swiss Skateboard Cup.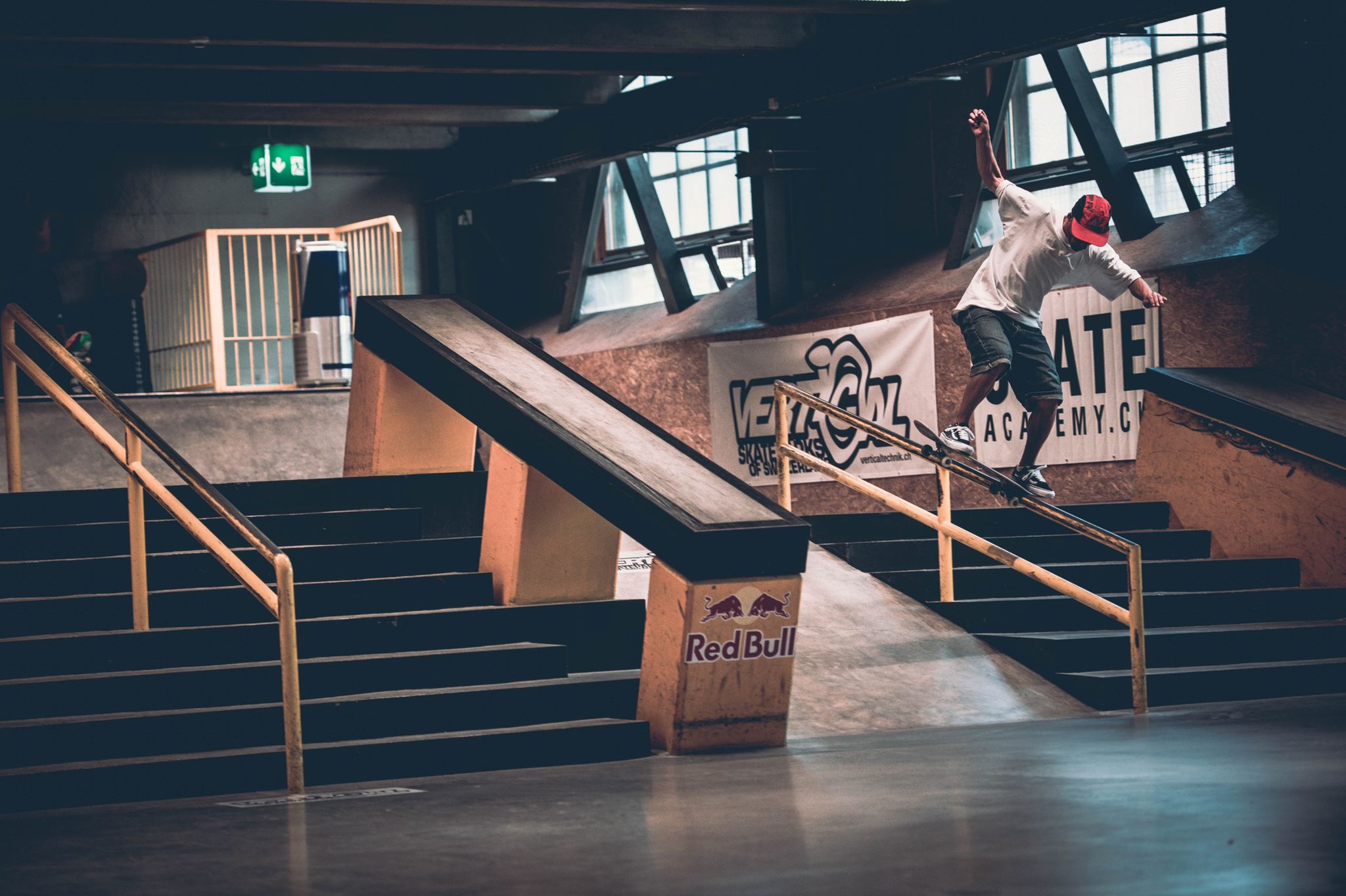 It starts in the categories U16 & Ü16 m/f. The top 3 athletes in each category qualify for the WRT Final in Innsbruck. You can also win various vouchers from skate.ch, prize money for the adult categories as well as various non-cash prizes. Register now on our website for the contest!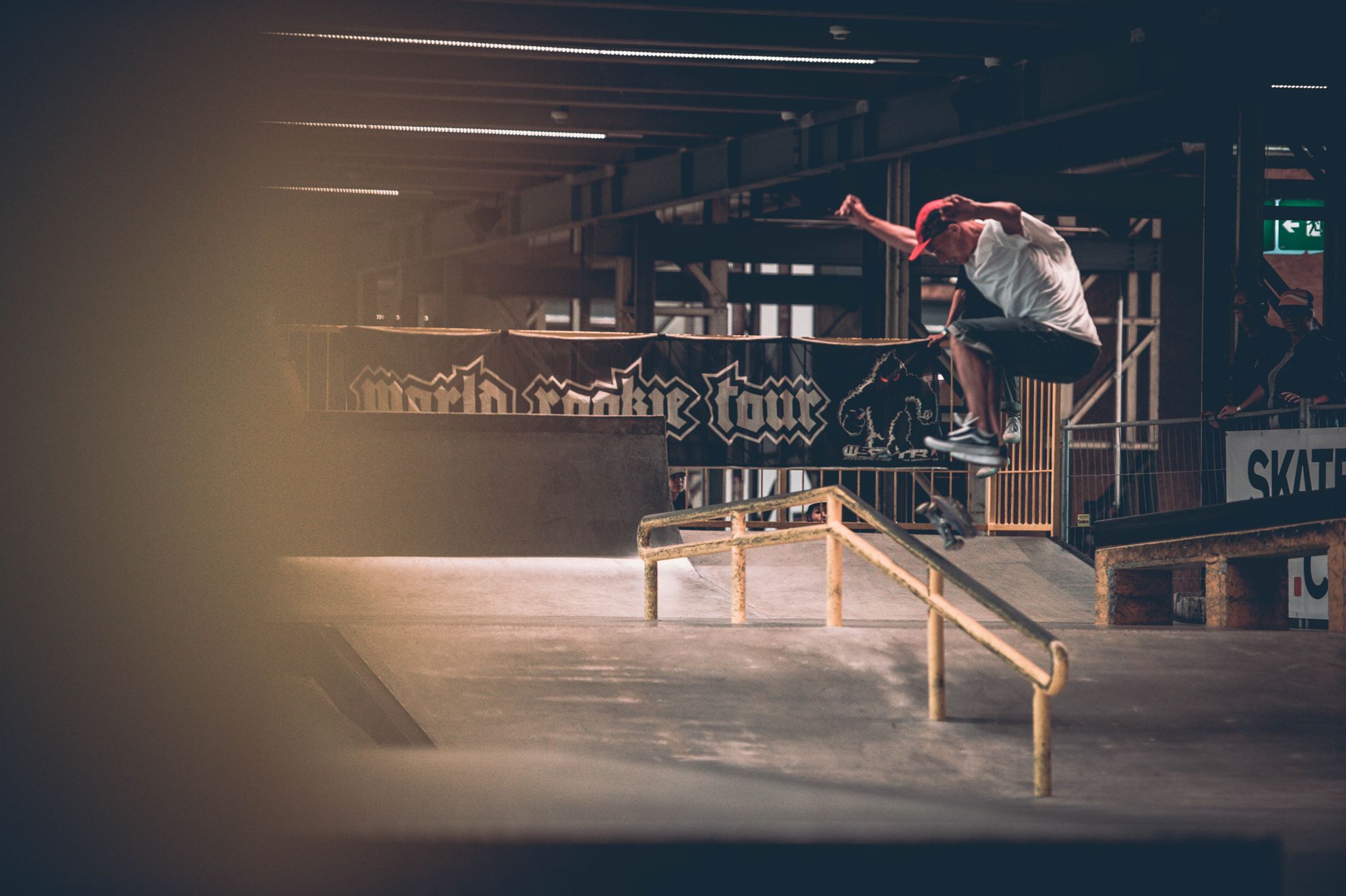 Timetable Fri. 02.09.2022/ Bowl
15:30- 16:30 Registration & open training
16:30- 16:45 Qualification Women U16
16:45- 17:30 Qualification Men U16
17:40- 18:00 Qualification Women Ü16
18:00- 19:00 Qualification Men Ü16
19:15- 19:45 Final Women U16
19:45- 20:15 Final Men U16
20:15- 20:45 Final Women Ü16
20:45- 21:15 Final Men Ü16
21:30 Award ceremony
22:00- 00:00 Chillout around SKILLS PARK
Timetable Sat. 03.09.2022/ Street
10:00- 11:00 Registration & open training
11:00- 11:30 open training
11:30- 12:00 Qualification Women U16
12:00- 13:00 Qualification Men U16
13:15- 14:00 Qualification Women Ü16
14:00- 15:00 Qualification Men Ü16
15:30- 16:00 Final Women U16
16:00- 16:30 Final Men U16
16:45- 17:15 Final Women Ü16
17:20- 17:50 Final Men Ü16
18:00 Award ceremony
18:30- 00:00 Chillout around SKILLS PARK
Registration online here: www.swiss-skateboard.ch/swiss-skateboard-cup
More info: www.skateacademy.ch