24 Sept.2022 – Athens – Greece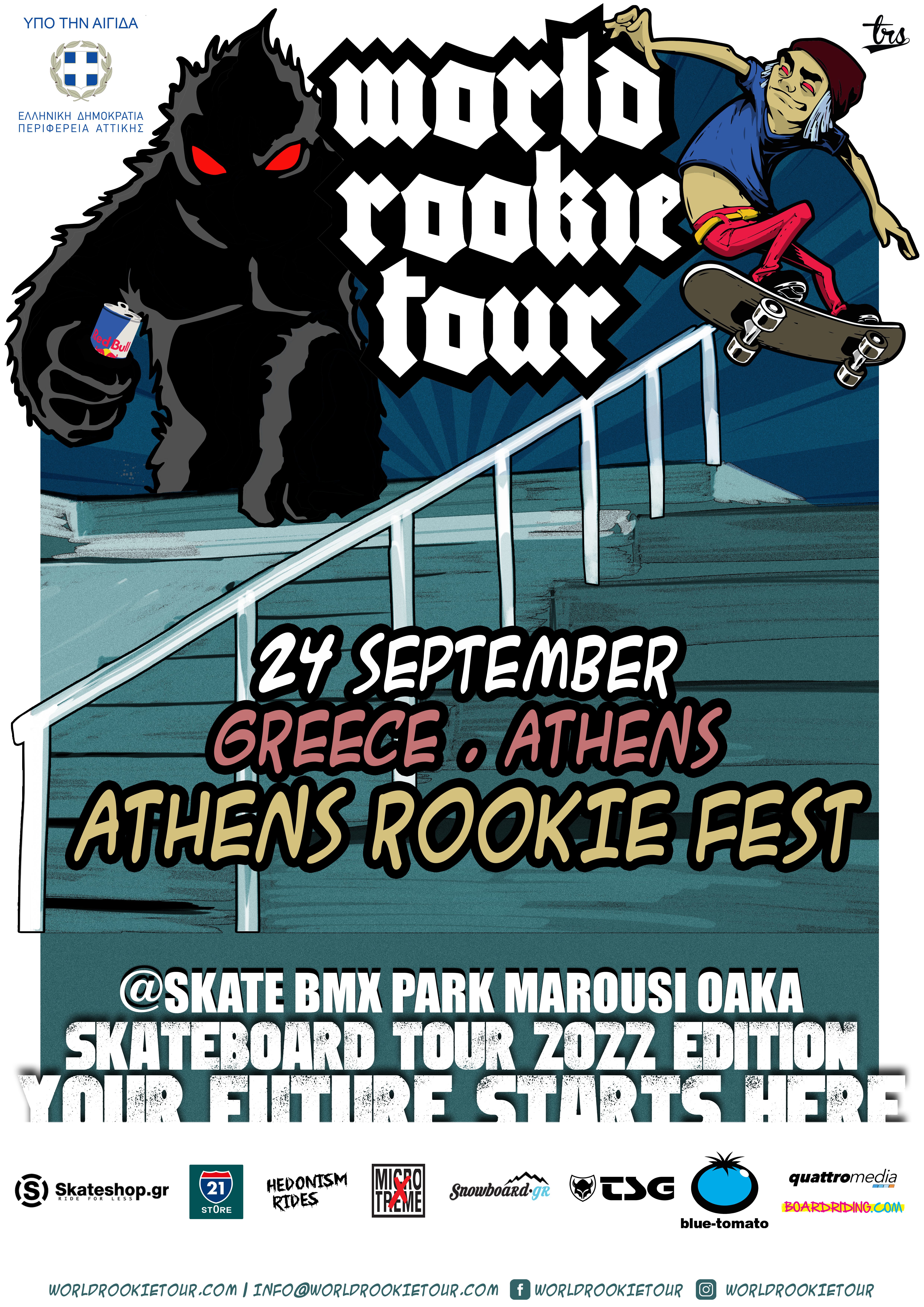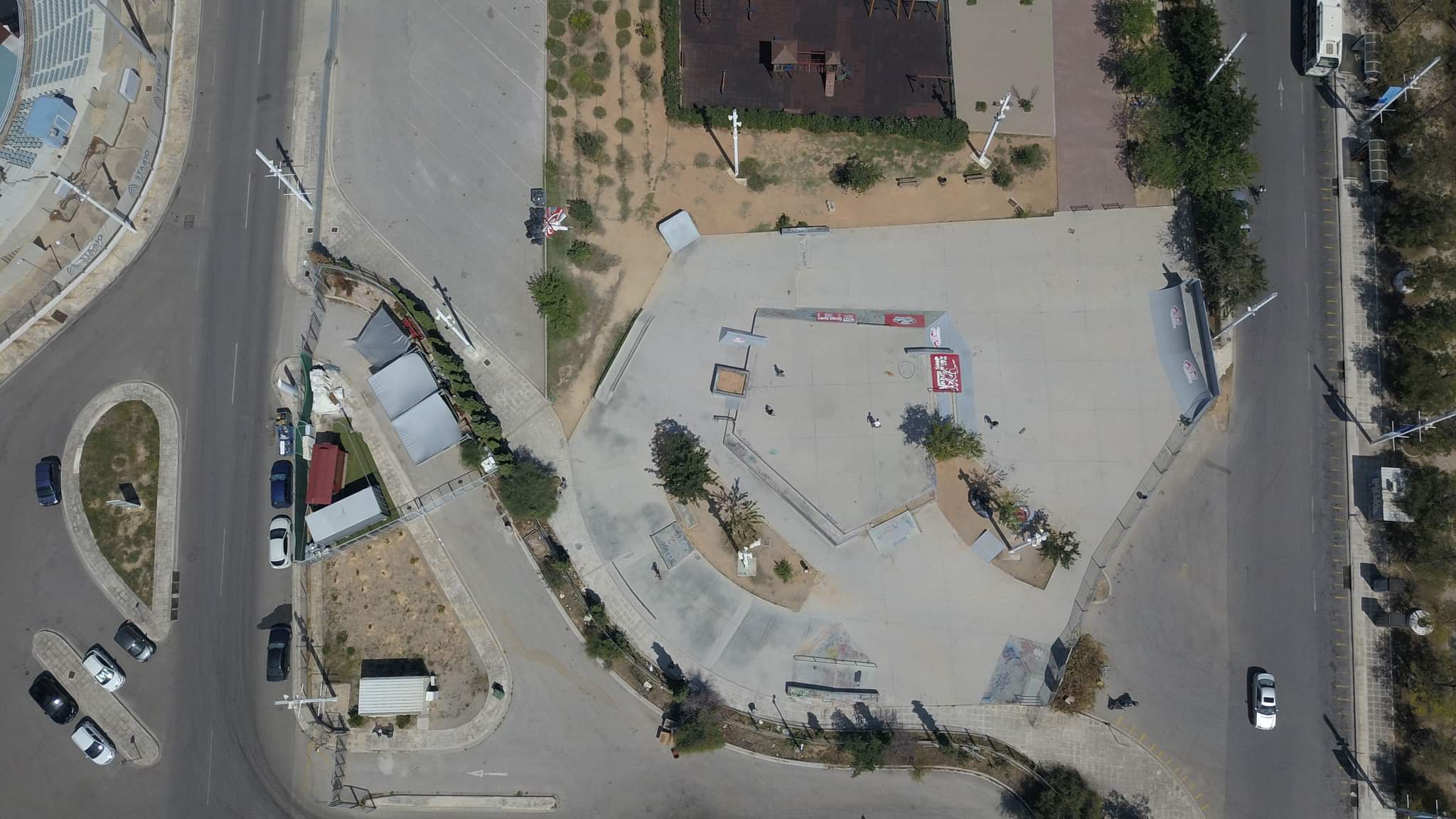 Born in 2005, the World Rookie Tour started out as a series of youth snowboard events and has
evolved to become a series of high-quality international action sports events for snowboard,
freeski, skateboard and surf. The so-called "Rookie Fests", are reserved for riders under 18 only, in
Europe, North and South America, Oceania and Asia.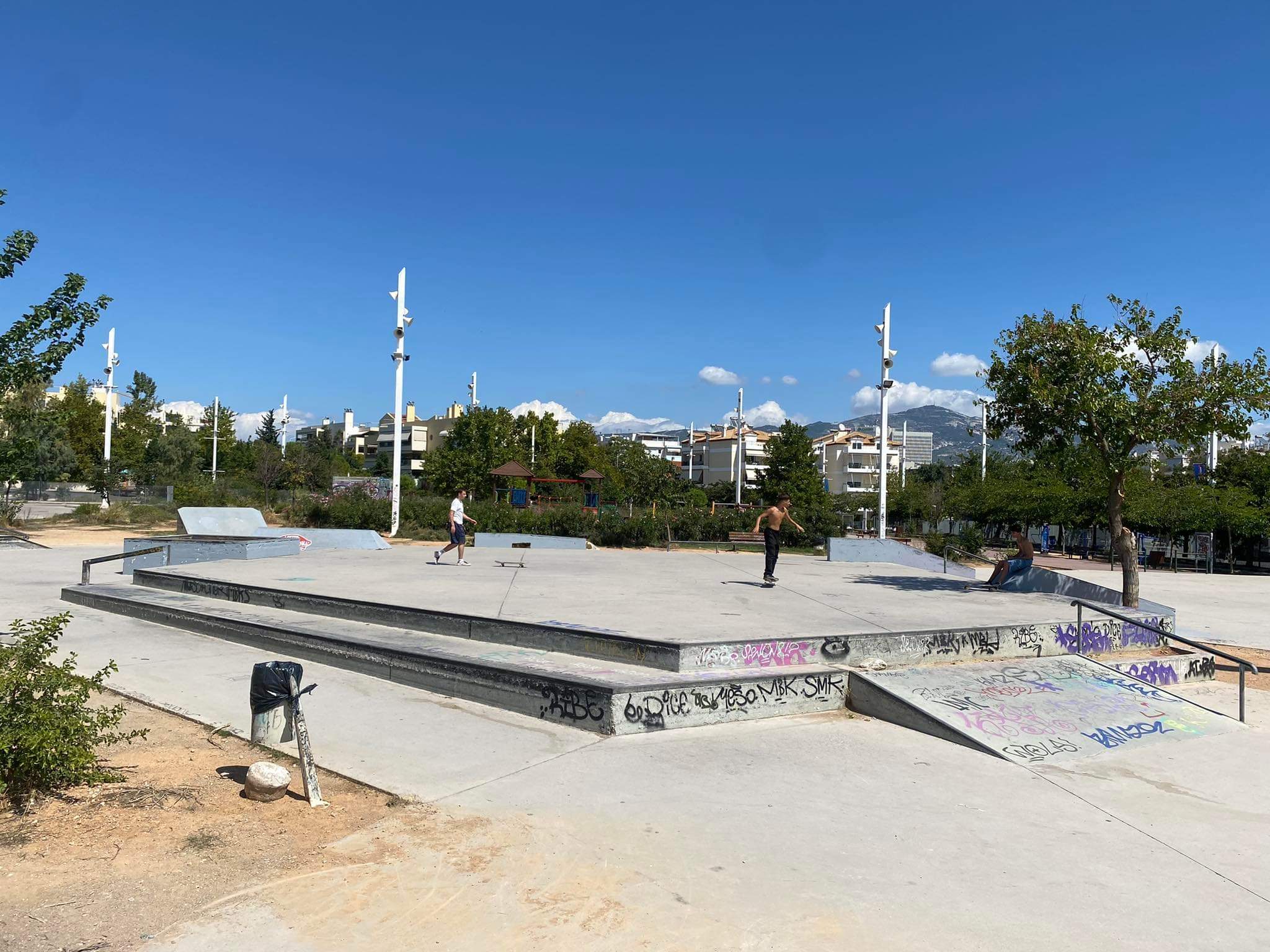 The World Rookie Tour skateboard contest is hosted for the first time in Athens, at Marousi Skate
bmx park, located at the side of the legendary OAKA Olympic stadium. An amazing location at the
north of Athens, that gathers most of the local skateboarding community. With the official support
of public authority "Attica Region", our goal is to set the foundations of an international annual
contest that will attract young skaters, to learn and compete in a professional environment.
Winners are getting tickets for the WRT Finals, valuable prizes and giveaways.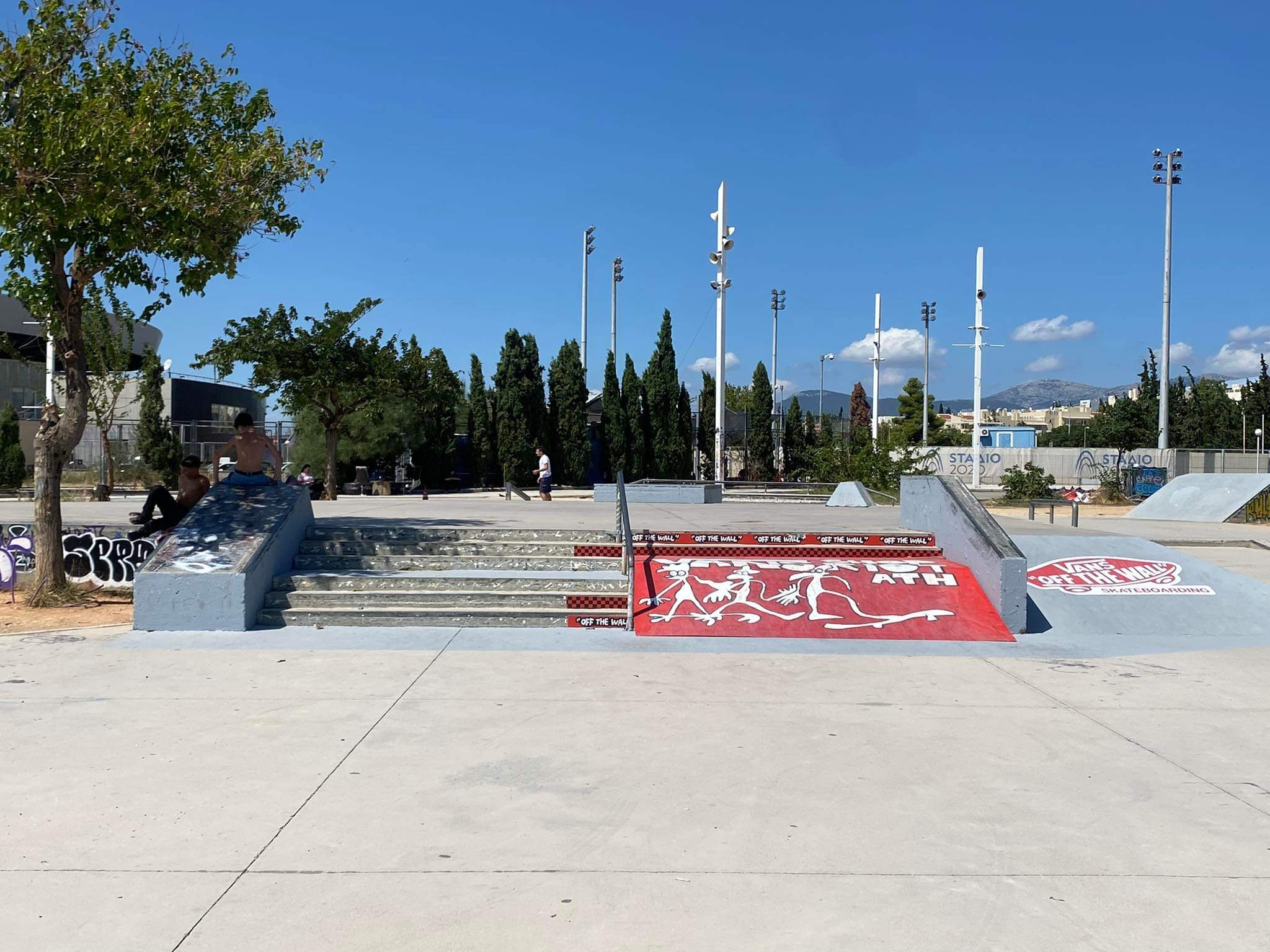 World Rookie Tour was hosted successfully for the first time in Greece at Kalavrita snow resort, by
Snowboard.gr & TRS, with the support of the Kalavrita Municipality. The same production team
proudly presents Athens Rookie Fest skateboarding.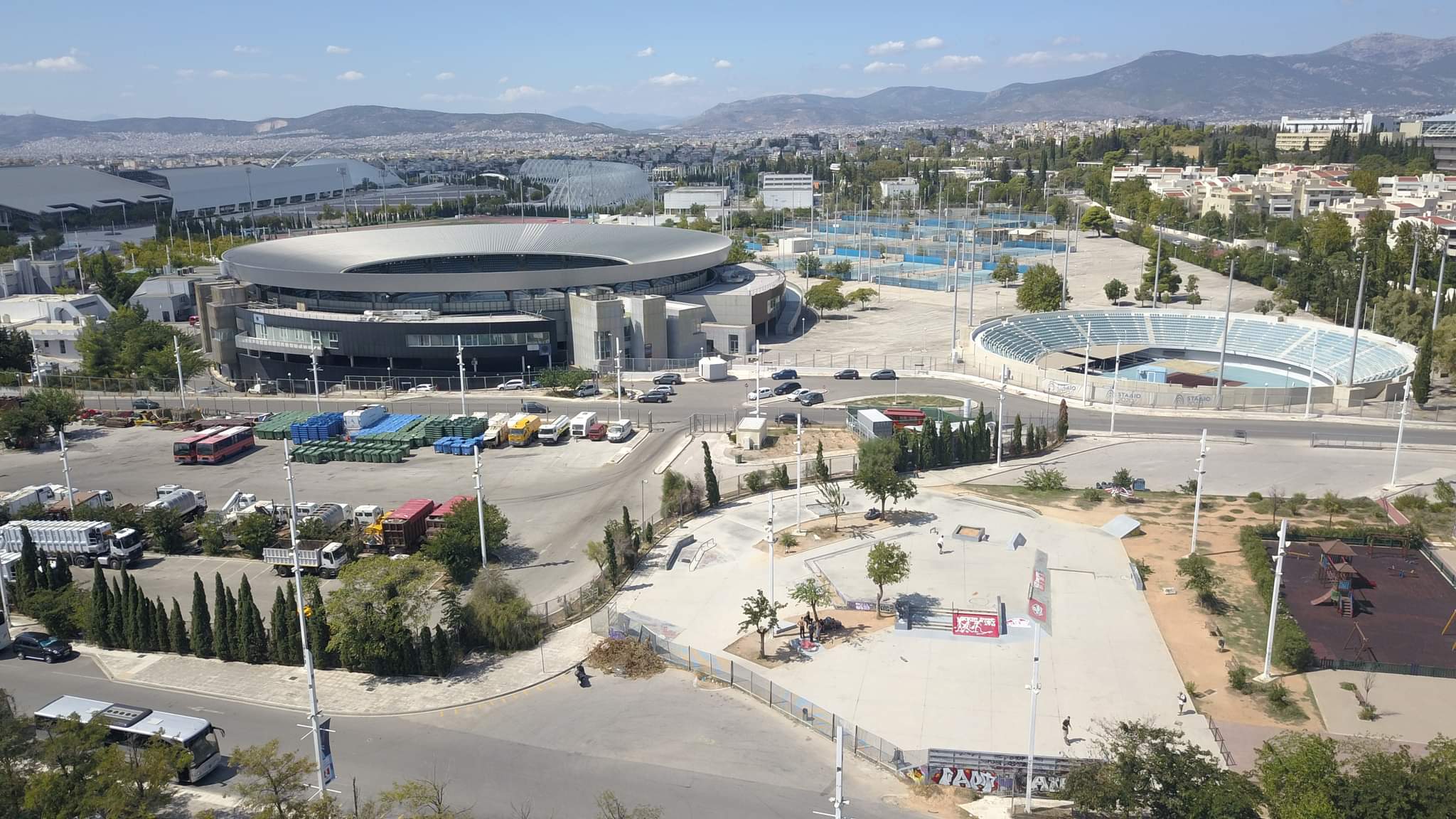 Event Program Sat.24.9.22
15:00-16:00 Training
16:30-18:30 Qualifying
19:00-20:00 Finals
20:30 Award Ceremony
21:30 – 22:00 WRT snowboard 2022 announcement
Registrations and Information:
Local Event contact: Alex Papapaschalis – alex@snowboard.gr – +306944861403
Local Event Registration: www.snowboard.gr/wrt-athens22
WRT registration contact: registration@worldrookietour.com
WRT online registration: World Rookie Registration – Skateboard – World Rookie Tour
What are you waiting for?
Come and join the 2022 World Rookie Tour: the future is here!