Livigno World Rookie Fest – 13.20 January 2024
Snowboarding – 13.17 January 2024
Freeski – 16.20 January 2024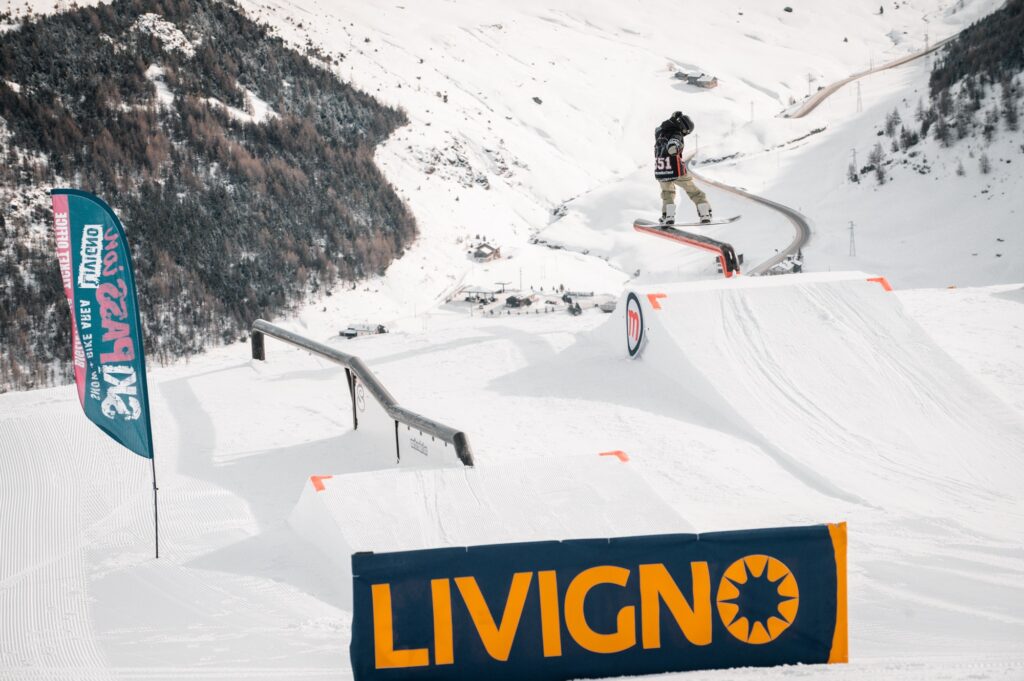 Since 2005, young professional athletes from all over the world had the honour and pleasure of starting their agonistic season in Livigno in the incredible Mottolino Snowpark, a premium destination in the heart of the Italian Alps where the World Rookie Tour was born almost 20 years ago. Over the years, some of the big names in snowboarding have passed through Livigno and they earned a place on the podium at this legendary event: Roope Tonteri, Staale Sandback, and Sven Thorgren to name a few. In the next 2024 edition, a maximum of 200 athletes will be able to compete, and both snowboarders and freeskiers, will represent their nation.
This year there will be many lifestyle activities: the perfect opportunity to make new international friends, and above all, to have life experiences based on fun and sport. A crazy night rail jam in Livigno city centre where everyone can challenge himself with tricks for rich prizes, an artistic workshop together with some local partners, and an avalanche clinic to learn that safety in the mountains is fundamental. Obviously, you cannot miss the legendary World Rookie Tour Final Party at the most famous disco in Livigno, the legendary Mikey's.
Shortly, a rich week from all points of view for all the young international stars!
At the following link you can download the program and info sheet of Livigno World Rookie Fest 2024