For the first time ever the Black Yeti landed in Seiser Alm, Italy, for the 2019 World Rookie Freeski Finals, where the most prominent freeskiers and the winners of the previous stops in USA, Italy and Austria, will have the chance to compete for a "never seen before" prize money.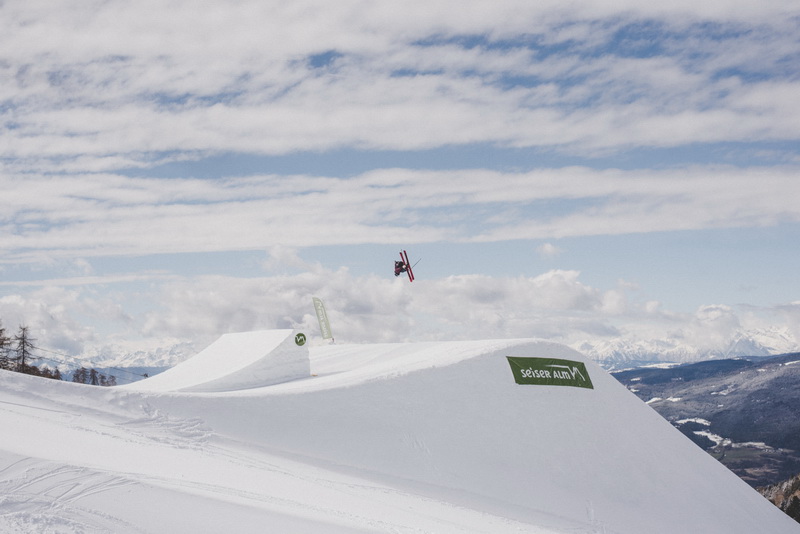 Yesterday, Seiser Alm welcomed almost 50 enthusiastic athletes from 8 different Nations, ready to fight for victory in the perfectly shaped Seiser Alm Snowpark. The huge competition set up, the same of the last FIS World Cup and built by F-Tech crew, consists of five sections complete with enormous kickers and multiple rails with different obstacles that can inspire the riders to put down their most creative tricks. During the training in fact, all the freeskiers exhibited a very high level of riding, demonstrated by an impressive style.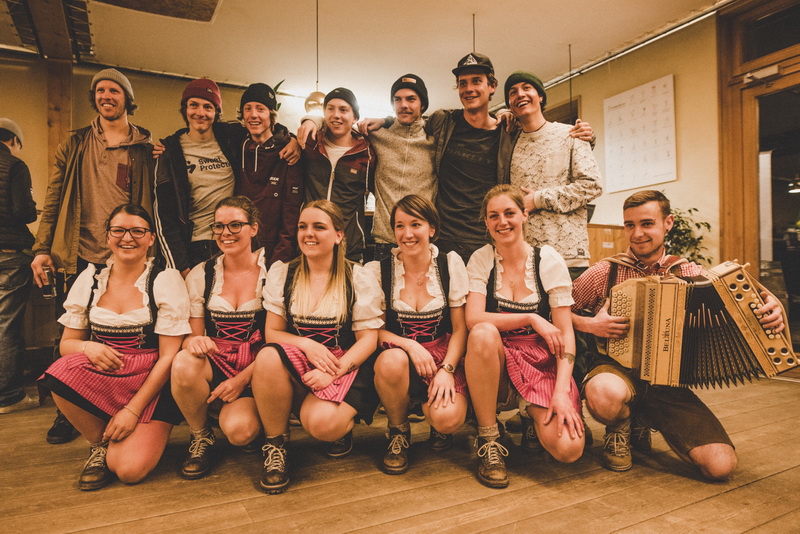 In the afternoon, our rookies and groms joined the event presentation and welcome party at Stanglerhof where the Black Yeti prepared a special surprise for them: a demostration of the Schuhplattler dance, the traditional style of folk dance popular in the regions of Bavaria and Tyrol. Tomorrow all the athletes and coaches will have the possibilities to get in touch with the real Spirit of South Tyrol thanks to a special cooking and dancing lesson, learning how to make Knödel and dance the Schuhplattlen.
About the competition, all the prizes are developed in order to support the carrier of the athletes and help them in becoming tomorrow's stars of freeski. The 2019 World Rookie Tour Freeski Champions, male and female, will be invited to join to the legendary Audi Nines, and will get a spot in the next FIS World Cup tour, while all the strongest skiers will be awarded with prestigious prices offered by the sponsors such as: invitations to the World Rookie Tour Shooting to be held in Les 2 Alpes, France, from the 10th to the 13th of July 2019, an invitation to the Summer Rookie Trip, 6 surf trips to Santander by SurftoLive.com, and many goodies by Level Gloves, TSG Protections and FATCAN poles.
Last but not least, the male champion will be invited to join the Völkl and Marker Freeski Team with an official rookie sponsorship program to support the beginning of his professional carrier and the best groms will win a sponsorship by FATCAN.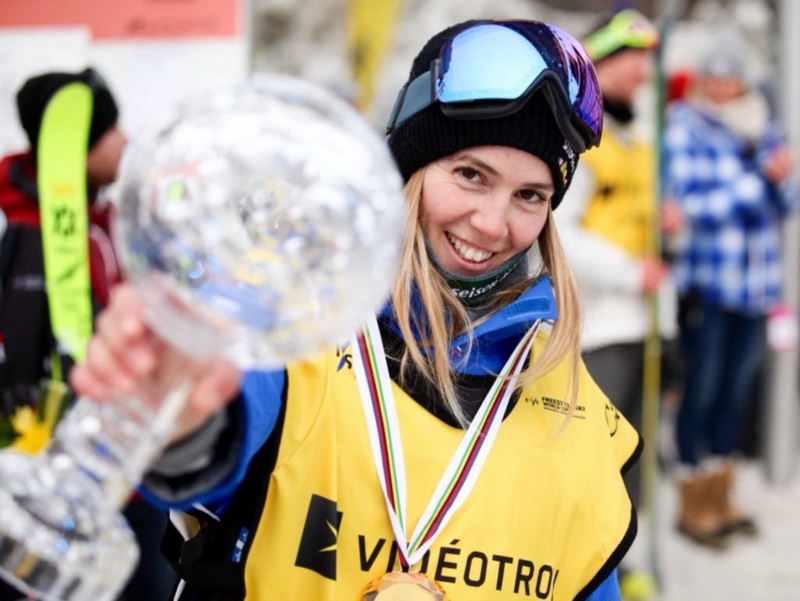 So, competition is planned at Seiser Alm Snowpark from the 19th to 20th March with the qualifications and finals, in the presence of the FIS Freestyle Big Air World Champion in charge, Silvia Bertagna! Stay tuned and don't miss all the update on World Rookie Tour Facebook and Instagram page!
Who will be the next starts of freeskiing? The Black Yeti whishes you all good luck!
Click here to find the 2019 World Rookie Freeski Finals program.
Photo Credits: Ania Grzelka
2019 World Rookie Tour Freeski provisional calendar
A51 Grom Fest Freeski (SS) – Keystone, USA, 9 February 2019 DONE
FIS European Junior Slopestyle (SS) – Kronplatz, Italy, 23-24 February 2019 DONE
Freeski World Rookie Fest 2019 (SS) – Nordkette Skyline Park, Austria, 2-3 March DONE
2019 World Rookie Finals Freeski (SS) – Seiser Alm, Italy, 18-21 March 2019