World Rookie Tour Skateboard: first stop June 18th – June 19th Milan, Italy
Milano is ready to host the first stop of the World Rookie Tour Skateboard, designed as a stepping-stone for riders to make the transition from the grassroots events to the elite level. On the 18th of June the best junior skaters will compete in the Lampugnano Skatepark Plaza, during one of the best summer skateboarding event in Italy, the 2019 Red Bull Skate Week.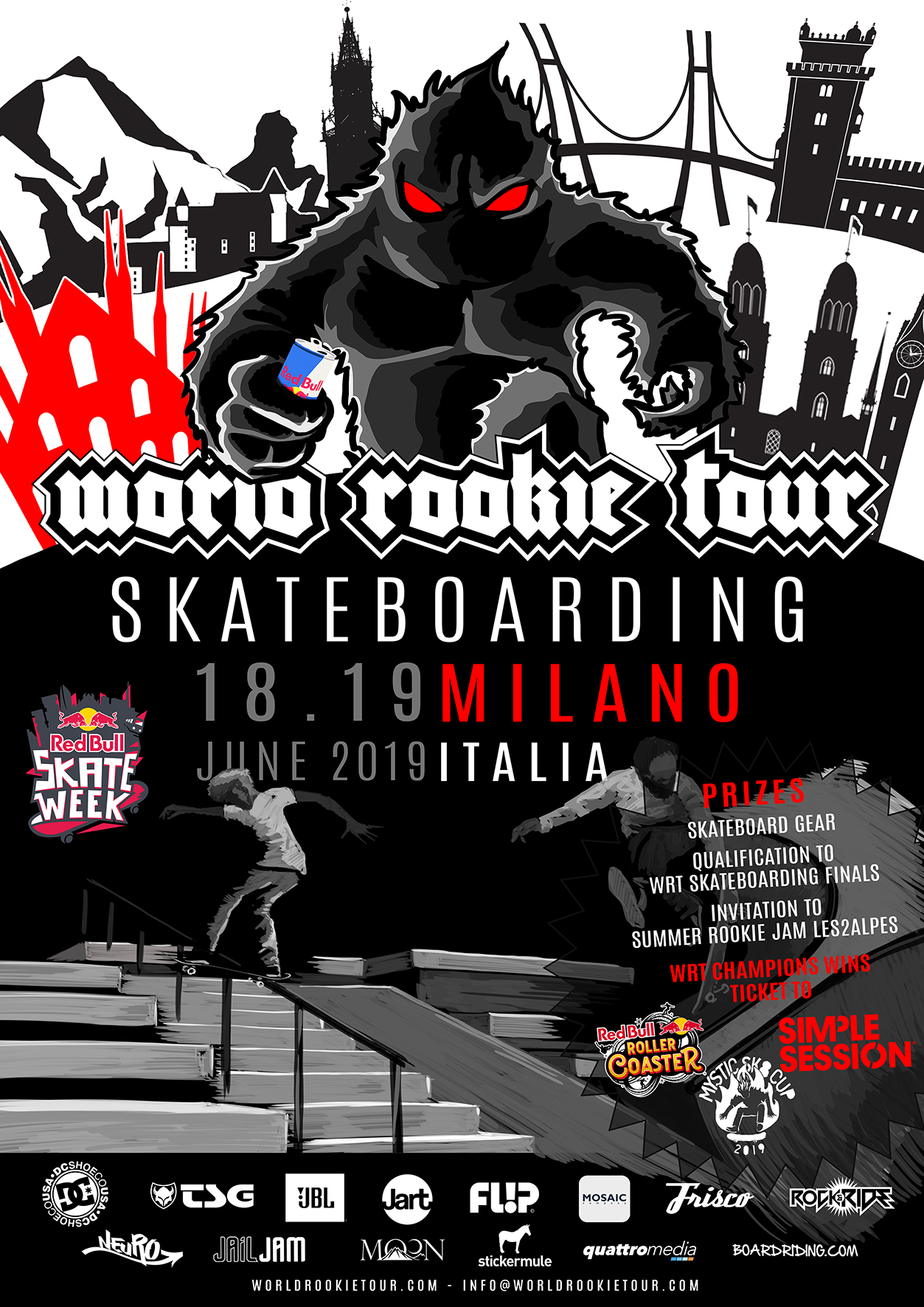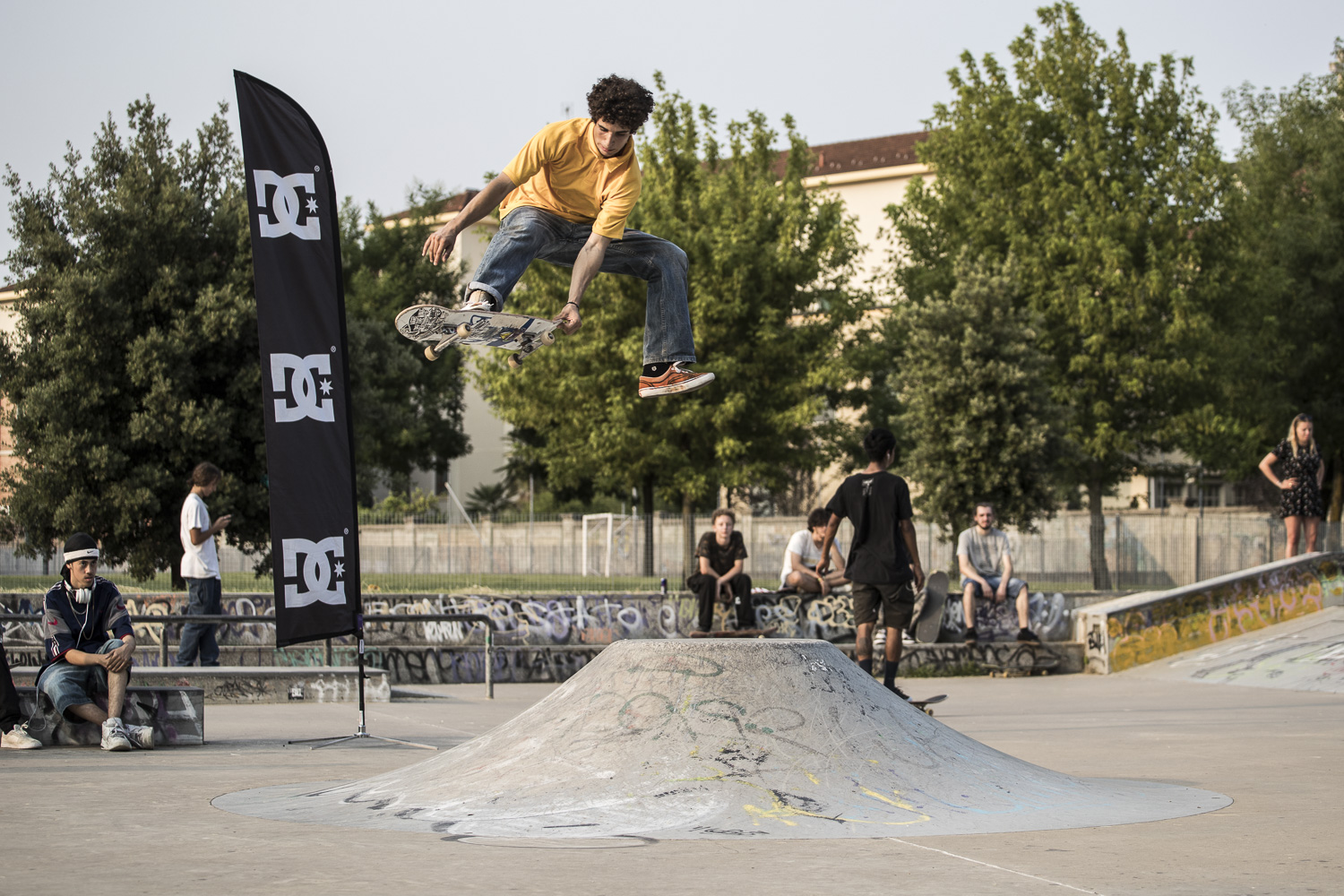 As is tradition, the winner of the Milano Rookie Fest Skateboard will be awarded with incredible prizes: invitation to the 2019 Mystic Sk8 Cup in Praha, free ticket to the Summer Rookie Jam, Les 2 Alpes, France, and free ticket to the World Rookie Skateboard Finals in Lisbon. Best trick will be awarded with a free tattoo by Rock and Ride (to be held in Modena, 21.22 september 2019) and many prizes by our sponsor: DC, Jart, JBL, TSG, Jail Jam, Frisco, Neuro.


Furthermore, all the podium winners in Milano will be qualified for the 2019 World Rookie Skateboard Finals that will take place in Lisbon Cascais, Portugal, from the 13th to the 15th September. During the Big Final tickets to the Simple Session 2020, to the Mystic Sk8 Cup 2020 and to the Red Bull Roller Coaster 2020 will be awarded to the World Rookie Skateboard Champion!
"In addition to having some of the greatest Pro skaters from all over the world every year at our event, we have been always looking for young talent. For example, Madars Apse was 13 years old when he participated in our event. Now he's turned pro. We could say that our event has been sort of getting noticed platform for all these talented young skaters!" Jarmo Kangro, co-managing skateboarding side of Simple Session, the new World Rookie Tour partner event.

World Rookie Tour Skateboard will provide the perfect opportunity for aspiring skaters to break on to the best skateboarding events in the world. From grass roots to the elite stages of skateboarding, don't miss this chance!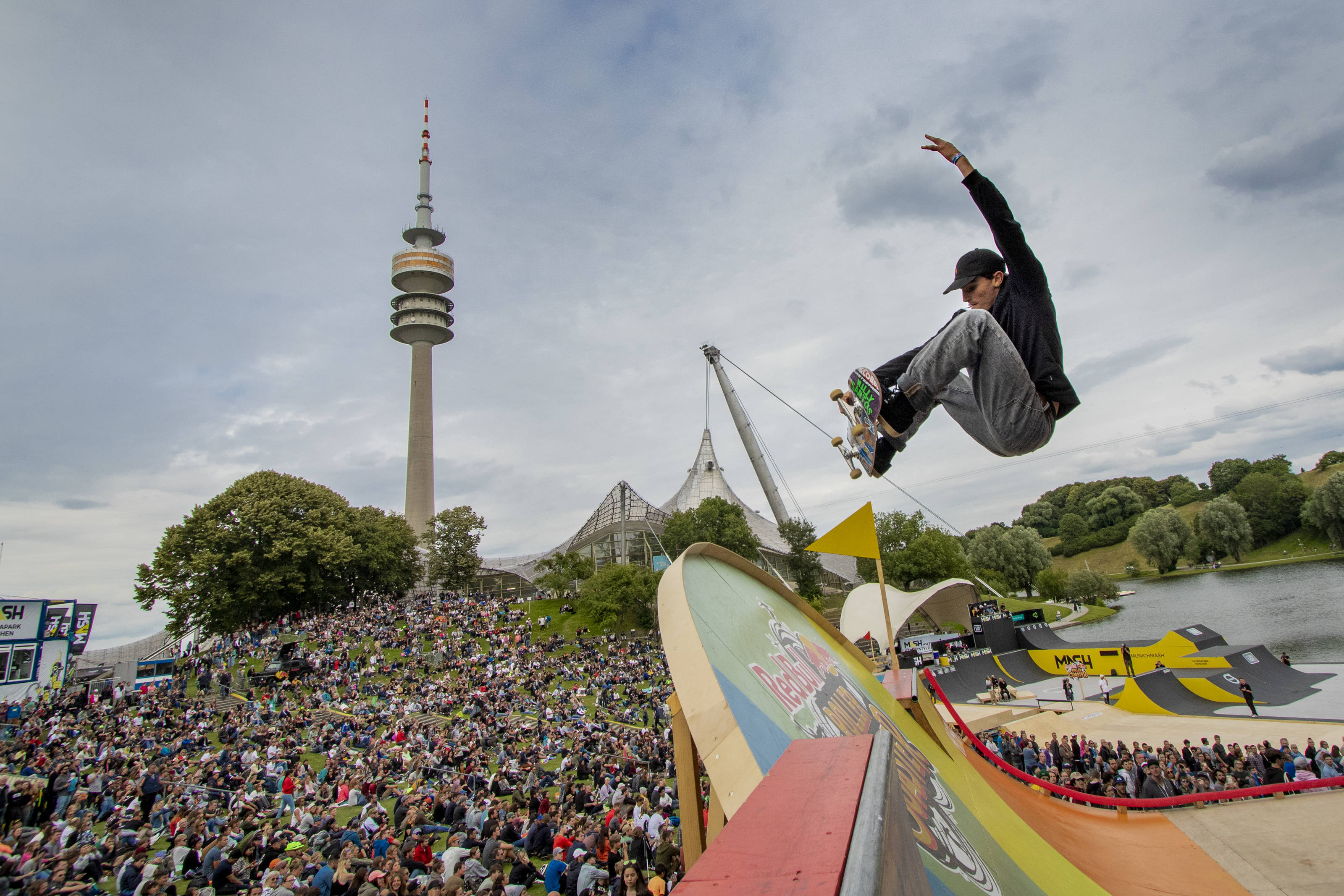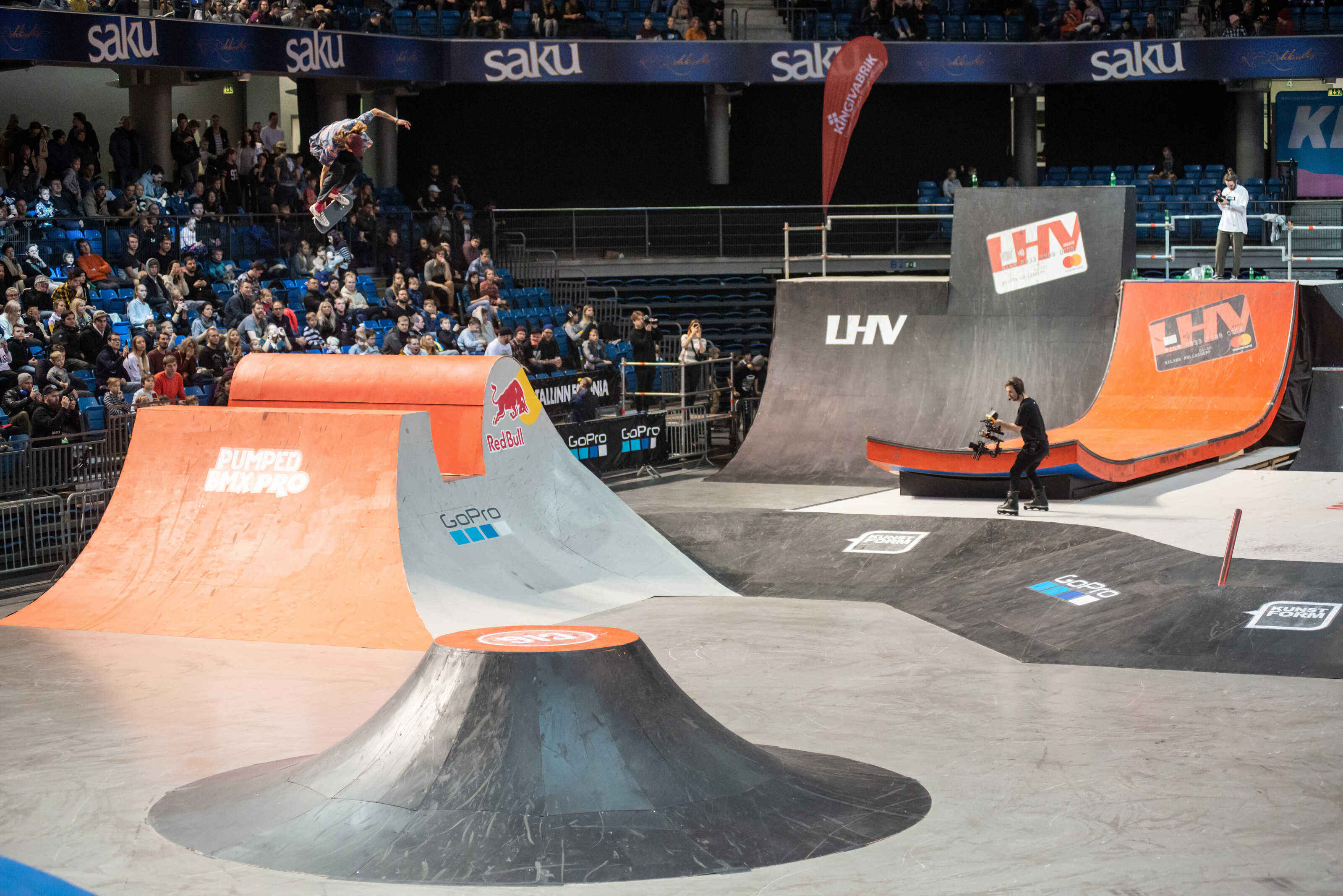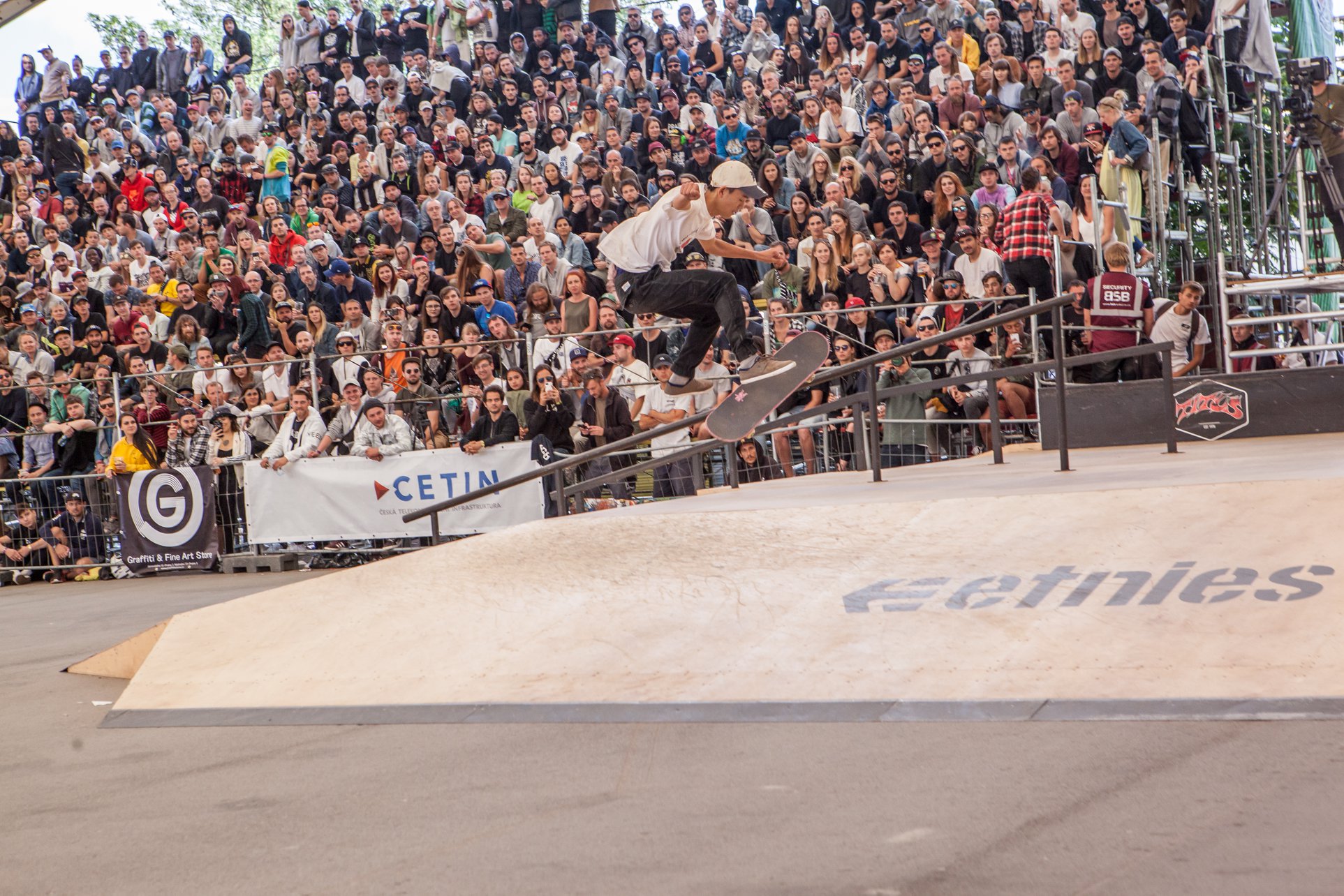 Download here the registration form, fill it out with:
Name and surname:
Date of birth:
Gender (male/female):
Club/skatepark:
email:
mobile phone:
and sent it to registration@worldrookietour.com.
NOTES: 
–  Milano Rookie Fest is reserved to Rookies under 21 (born from 1st of January 1999 to 31st of December 2004) and Groms (born from 1st of January 2005 and up), both boys and girls.
– Event registration fee: 15€ (for free to each participant a DC T-Shirt and a Jail Jam WRT cap, many goodies from our sponsors Stickers Mule, Frisco, Neuro, TSG)
– Pre-registrations are welcome via email at registration@worldrookietour.com
– the event is open up to 60 participants
MILANO ROOKIE FEST 2019 – PROGRAM 
18th June – Skatepark Lampugnano, Milano
10.00 – 14.00 training
14.00 – 15.30 registration
16.00 contest
18.30 prize giving
19th June 2019 – Milano Centrale
16.00 DC Cash for Trick Session
Info and registration:
Marco Sampaoli
Email: registration@worldrookietour.com
Phone: 0039.059.9783397 or 0039.340.3285569
Photo Credits: Red Bull Content Pool, Federico Romanello
2019 World Rookie Tour Skateboard Calendar
Milan, Italy, 18-19 June 2019
Les2Alpes, France, 18-19 July 2019
Bozen, Italy, 24-25 August 2019
Zürich, Switzerland, 6-7 September 2019
2019 World Rookie Skateboard Finals – Lisboa – Cascais, Portugal,  13-15 September 2019
If you dream to become a professional action sport athlete,
then your future starts from the World Rookie Tour!