Bolzano, Skate Platza
24.25 August 2019
– REGISTRATIONS ARE OPEN –
WRT Skateboarding will hit Italy one more time, with the upcoming event in Bozen, the South Tyrol SK8 Rookie Fest, scheduled on August the 24th and the 25th 2019.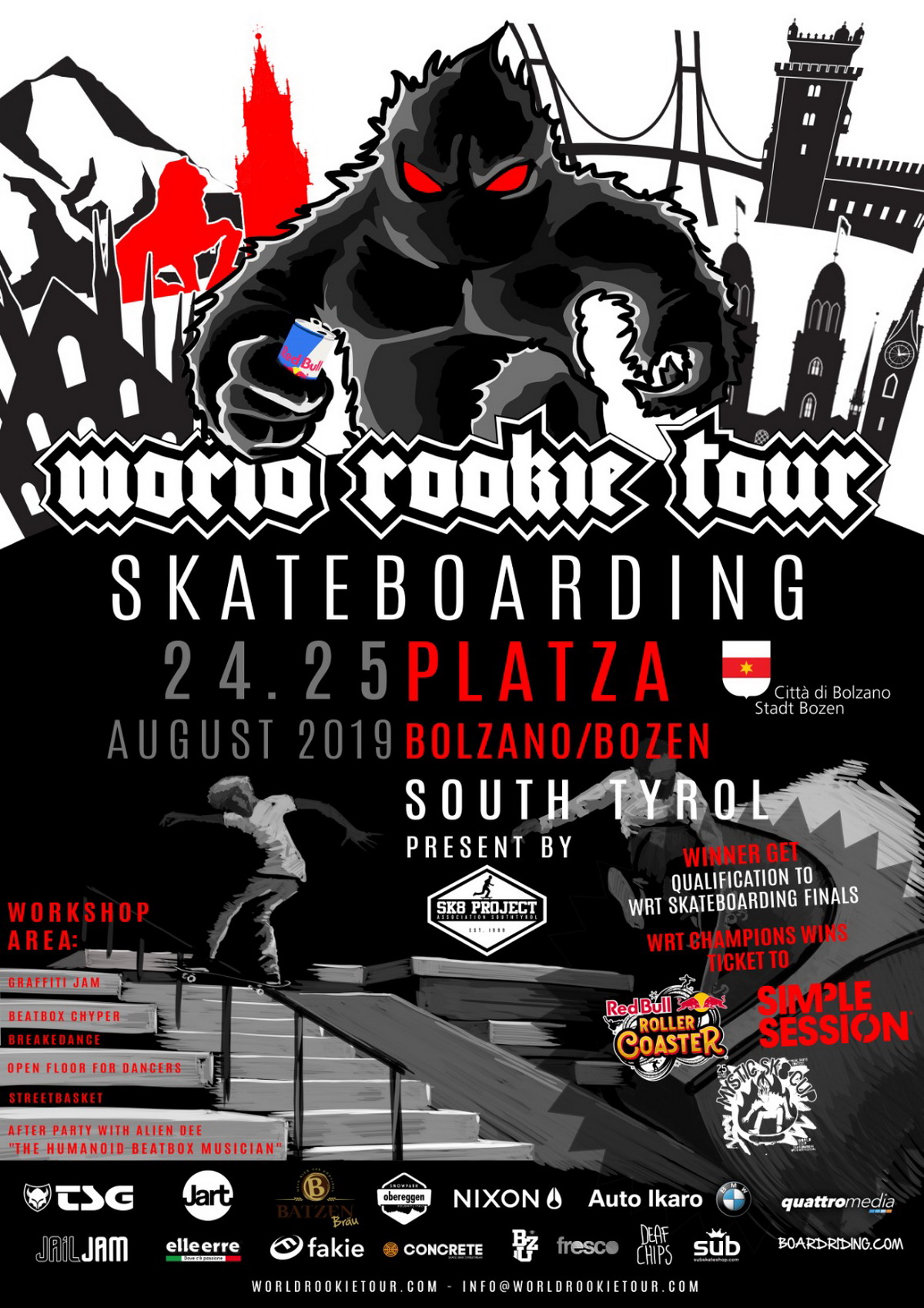 In a perfect venue built by the municipality of Bozen, the premium "Skate Platza" with street and bowl areas, the local club "Sk8 Project" developed a youth skateboard school and organized several annual events, creating the perfect conditions to host a WRT Skateboarding stop. The South Tyrol Sk8 Rookie Fest will be a direct qualification for the first edition of the 2019 World Rookie Skateboarding Finals scheduled from Sept. the 13rd to Sept. the 15th in Lisbon and Cascais, Portugal. All the podium riders of the event in Bolzano, male and female, rookies and groms, will get a direct spot for the super finals in Portugal where incredible prizes will be awarded.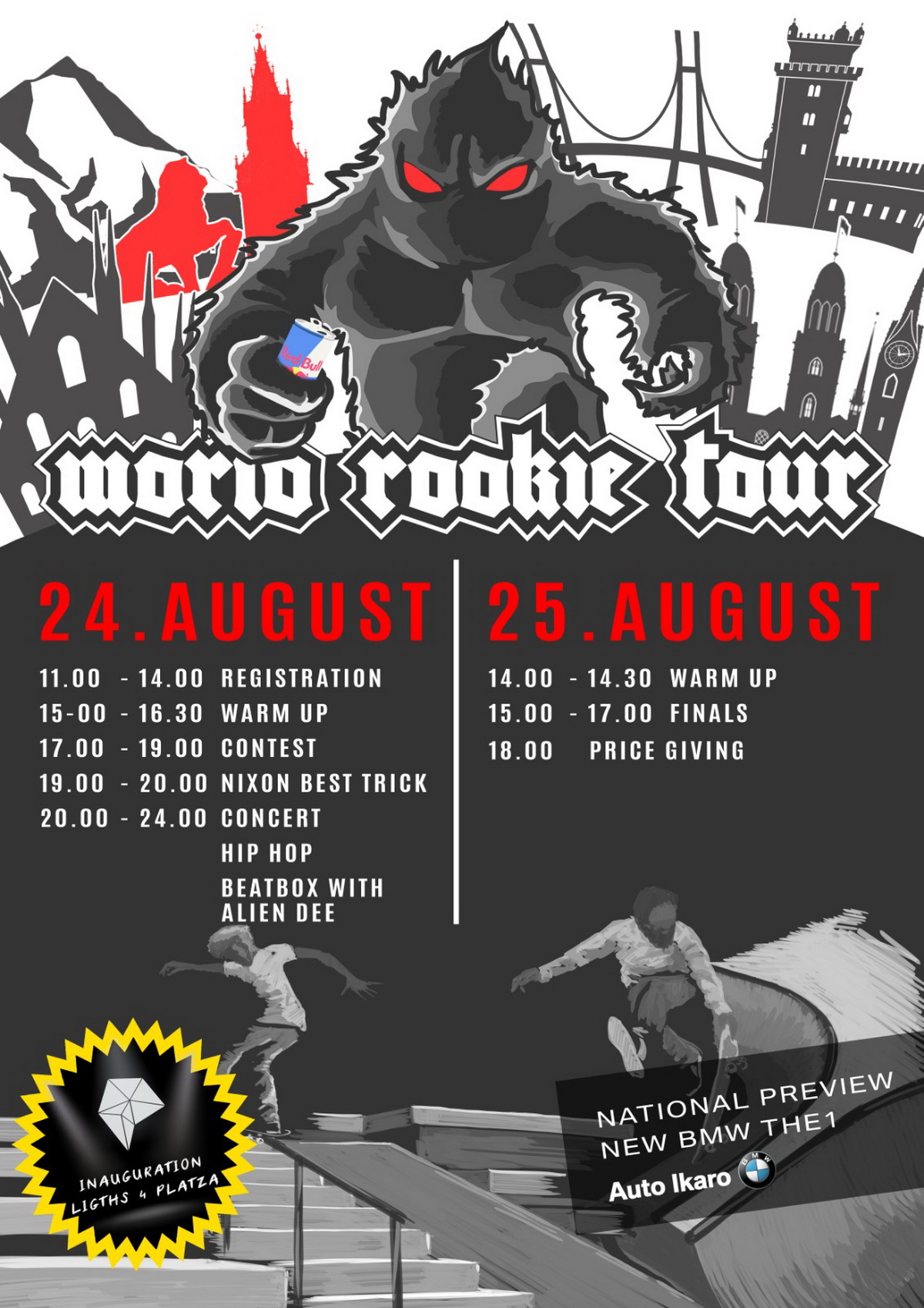 The Program of the event is a weekend long, including warm-up, qualification, best trick by Nixon and live music on Saturday the 24th, and finals on Sunday the 25th of August. During the weekend several workshop and urban activities will take place: Graffiti Jam, Beatbox Chyper, Breakdance, Open Floor for Dancer, Street Basket and the Saturday night after party with Alien Dee "The Humoniod Beatbox Musician".
An event not to miss!
Event name: South Tyrol SK8 Rookie Fest
Location: Bozen Skate Platza
Date: 24.25 September 2019
Contacts: registration@worldrookietour.com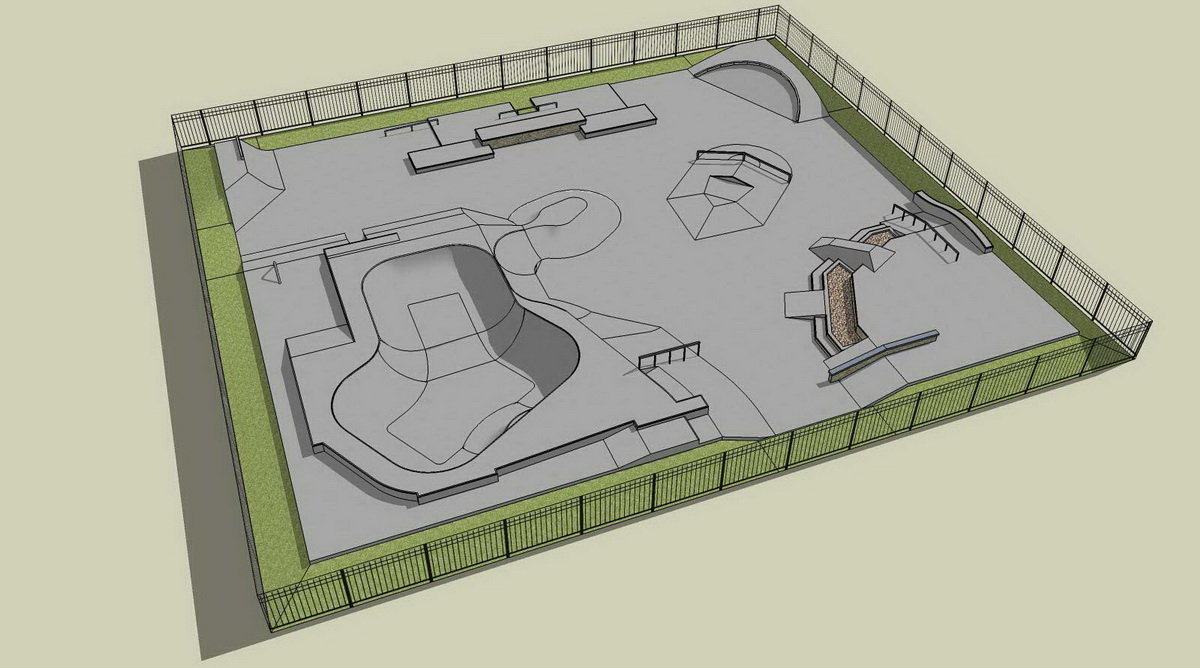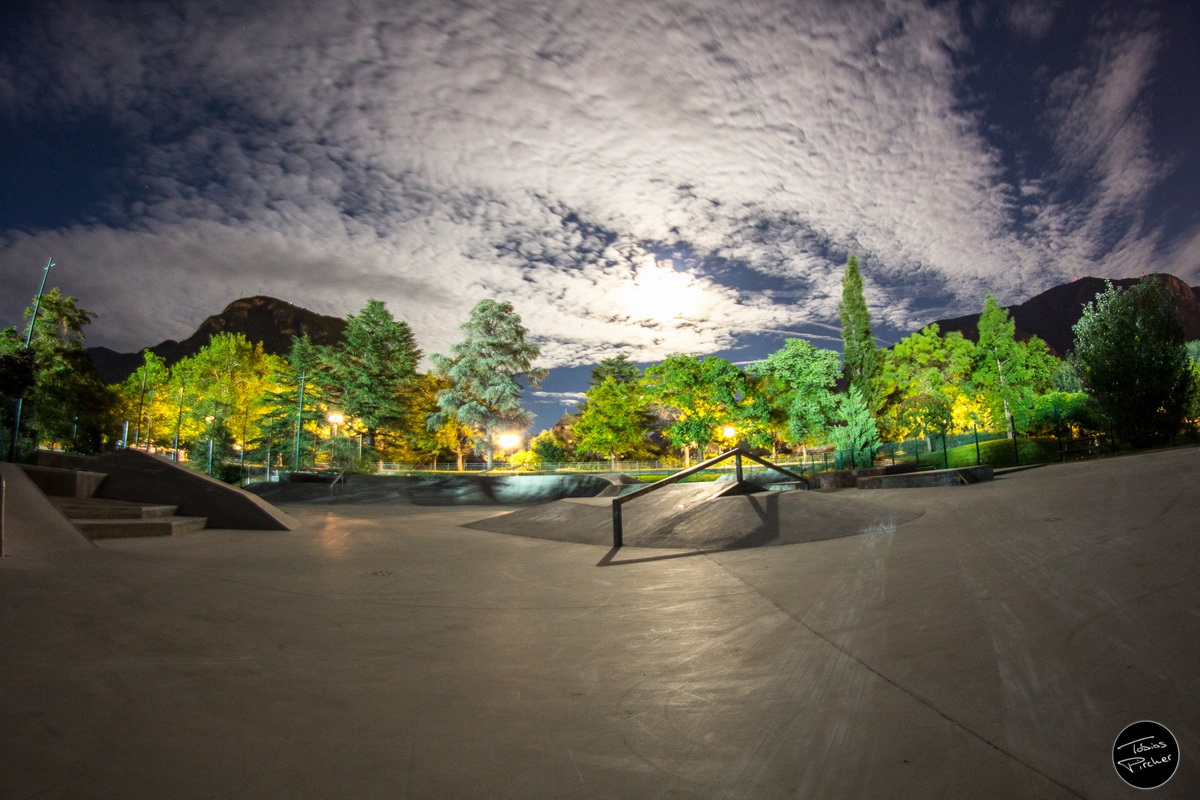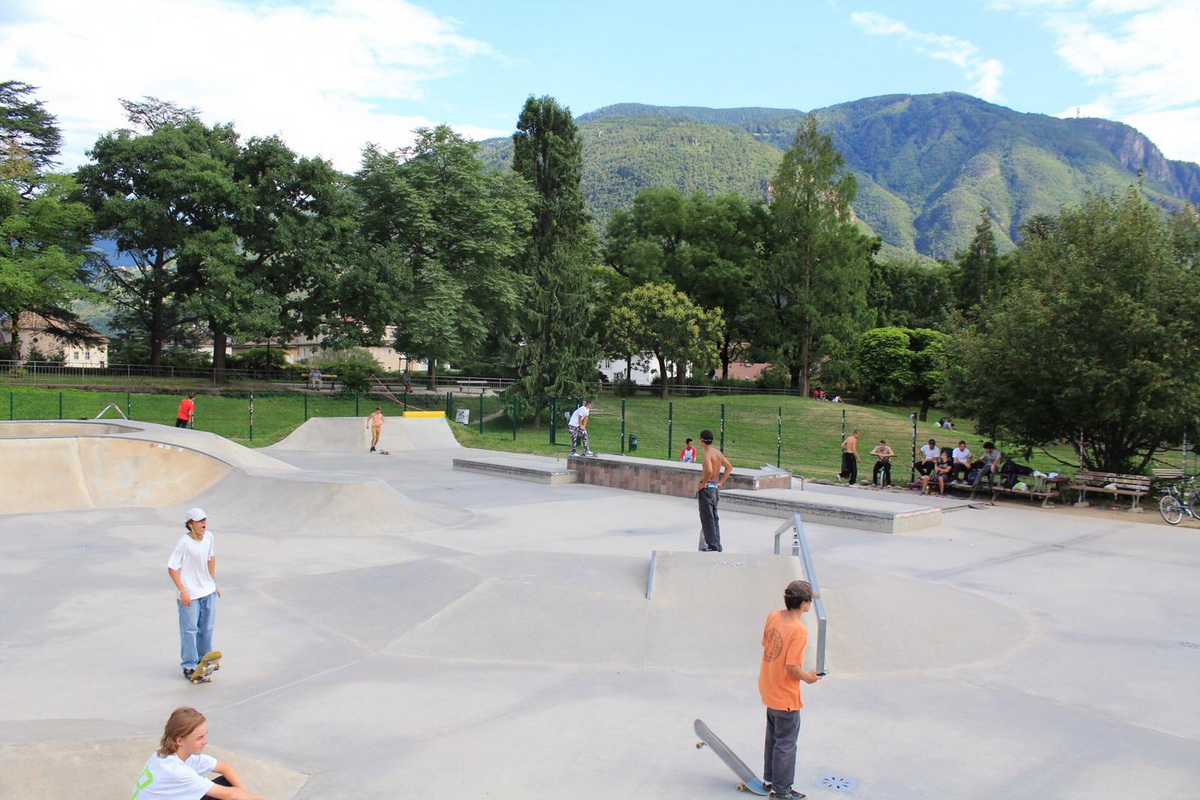 Registration, info and bookings
registration@worldrookietour.com
Follow the World Rookie Tour Black Yeti
Web: www.worldrookietour.com
Facebook: www.facebook.com/worldrookietour
Instagram: www.instagram.com/worldrookietour  @worldrookietour #worldrookietour
Vimeo: www.vimeo.com/channels/worldrookietour