The finals of the Spy Optics NZ Freestyle Open RookieFest Slopestyle took place at Cardrona Alpine Resort with competitors battling to earn a place at the World Rookie Tour finals in Austria next March.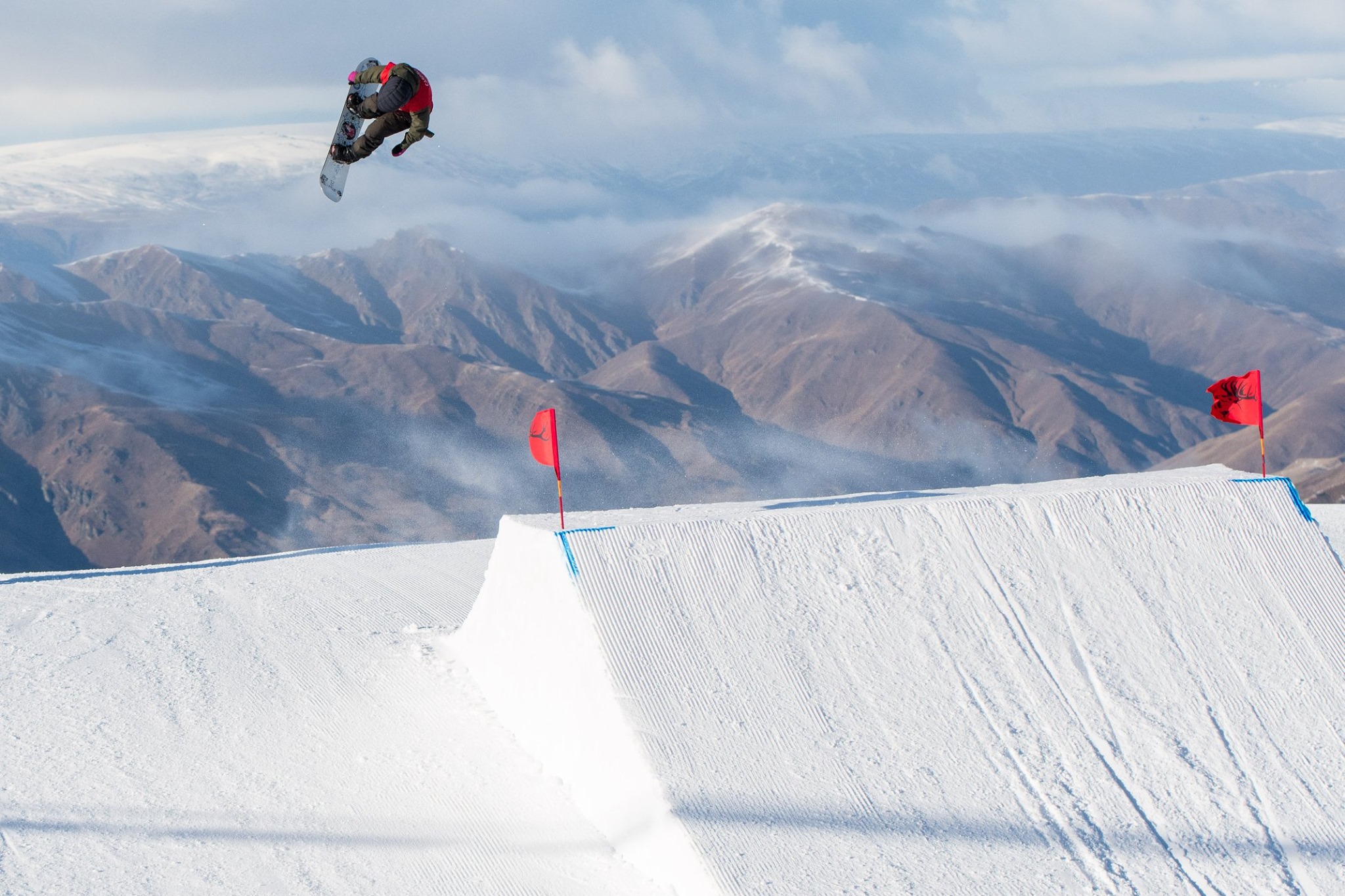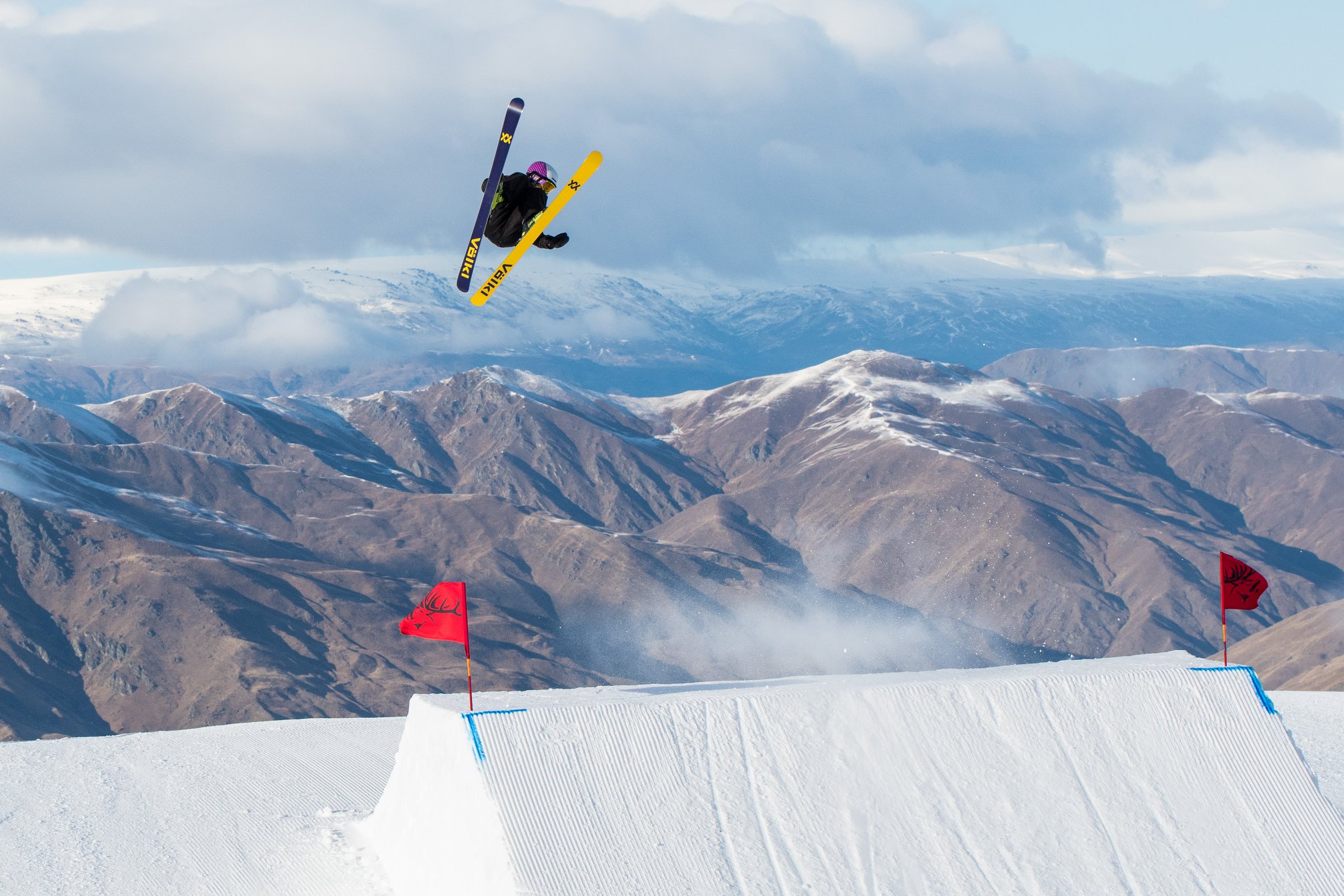 The World Rookie Tour is an under 18 snowboard and freeski freestyle international series founded in 2004. Supported since day 1 by the World Snowboard Federation (WSF) and the former TTR World Snowboard Tour, today it is the largest and oldest youth international action sport series, including also skateboard and with events all around the world. It is now partner of some of the most prestigious world class events such as X Games Norway, Audi Nines, Red Bull Roller Coaster, Simple Session and, for snowboard and freeski champions, it award personal spots for the FIS World Cup Tour.
With wind increasing throughout the morning a call was made to cancel the women's finals and results were taken from yesterday's qualifying rounds meaning that Eileen Gu (CHN) would take the top spot on the WRT Rookie women's ski podium with Ruby Andrews (NZ) second and Shuorui Yang (CHN) third. With only one skier in the WRT Grom Girls' category, Ruyi Yang could claim her spot in the finals.
The WRT podium for women's snowboard saw Cool Wakushima (NZ) in first, Hikari Yoshizawa (JPN) second and Meila Stalker (AUS) third.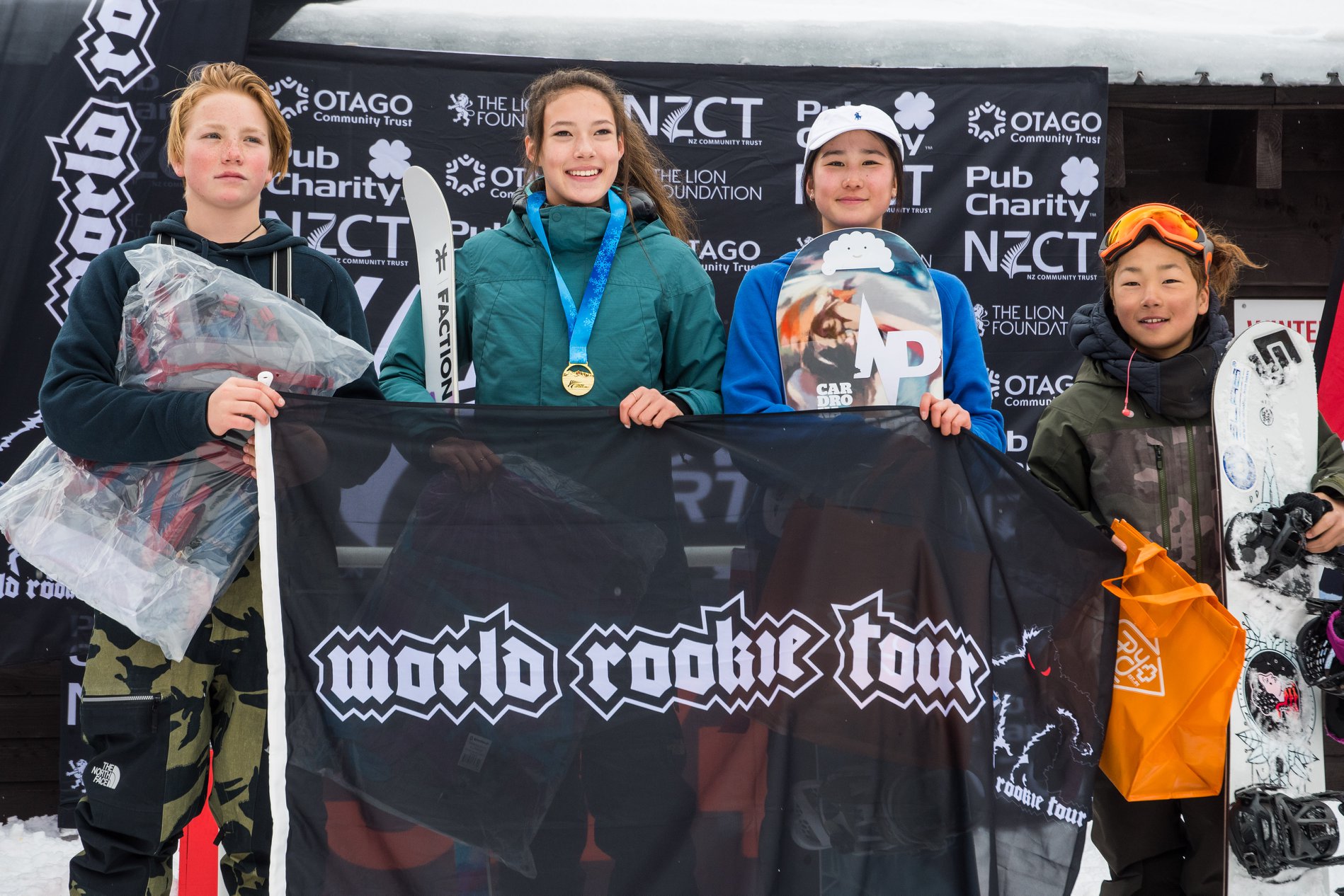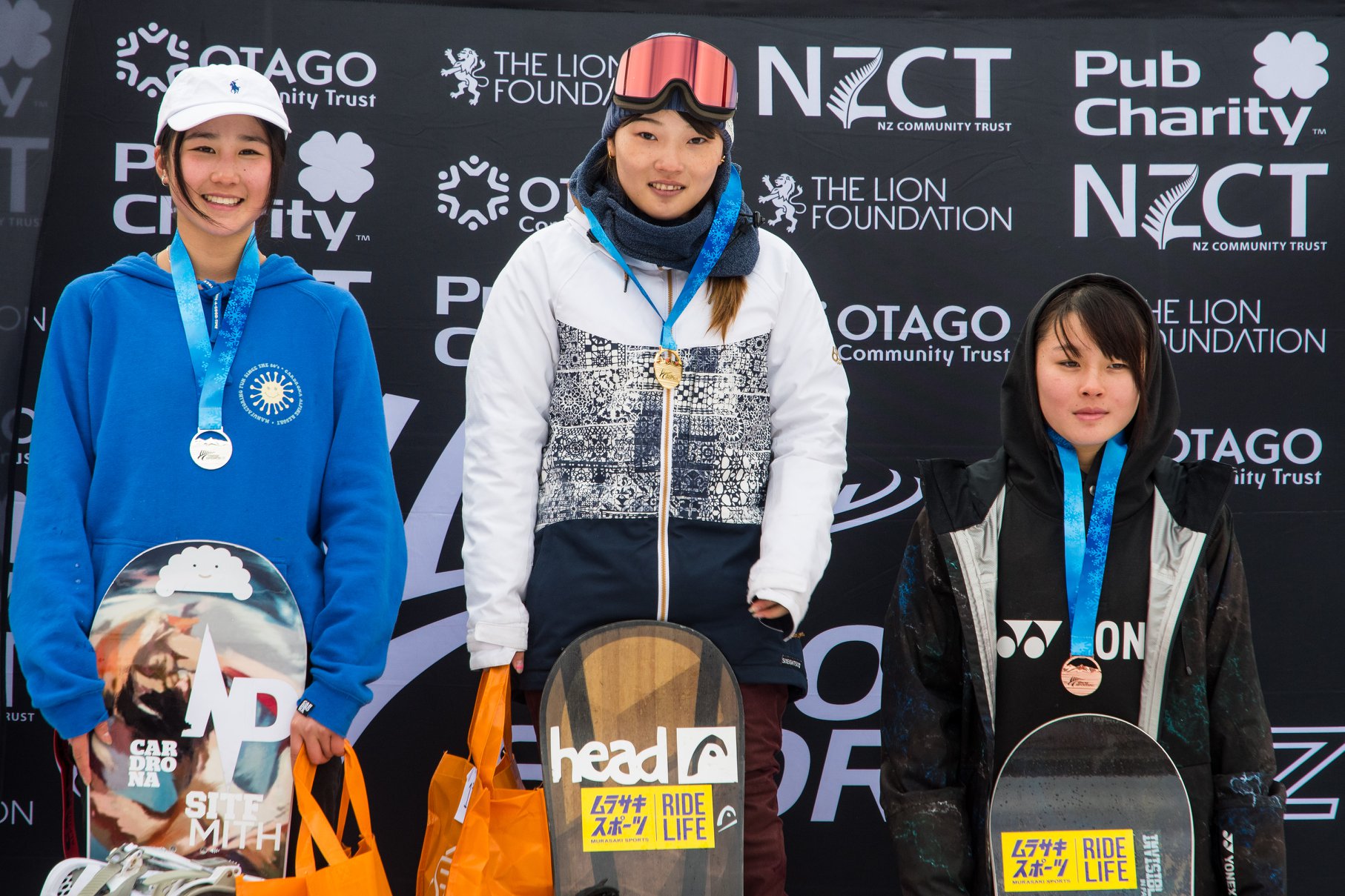 NZ's Luca Harrington backed up a strong performance in the qualifying rounds to take out the top spot in the WRT Rookie Boys' Ski division, with compatriot Max McDonald in second. Toma Matsuura (JPN) rounded out the podium in third.
NZ athletes also claimed the top two places in the WRT Grom Ski division, with Gustav Legnavsky in first place and Finley Melville-Ives second. "I'm so stoked," said Gustav, "it's the first time I've made finals in an open men's slopestyle comp, I'm just really happy to get that run down." Gustav put down his top scoring run (72.33) on his first attempt of two, one of the only riders to land a clean run in the first round windy conditions. Gustav's run was: Front 4 on A frame, k-fed on down flat down, back 6 on cannon, right 9 safety, switch bio 9 safety, cork 7 left safety. Third place went to USA's Daniel Hough.
A hotly contested Rookie Boys Snowboard division saw China's Yiming Su score an impressive 98 points from a possible 100, taking out first place ahead of Hiroaki Kunitake (JPN) on 95 points. Yuto Yamada (JPN) finished third.
The Grom Boys' Snowboard podium went to Taiga Hasegawa (JPN), Chaeun Lee (KOR), Hiroto Ogiwara (JPN).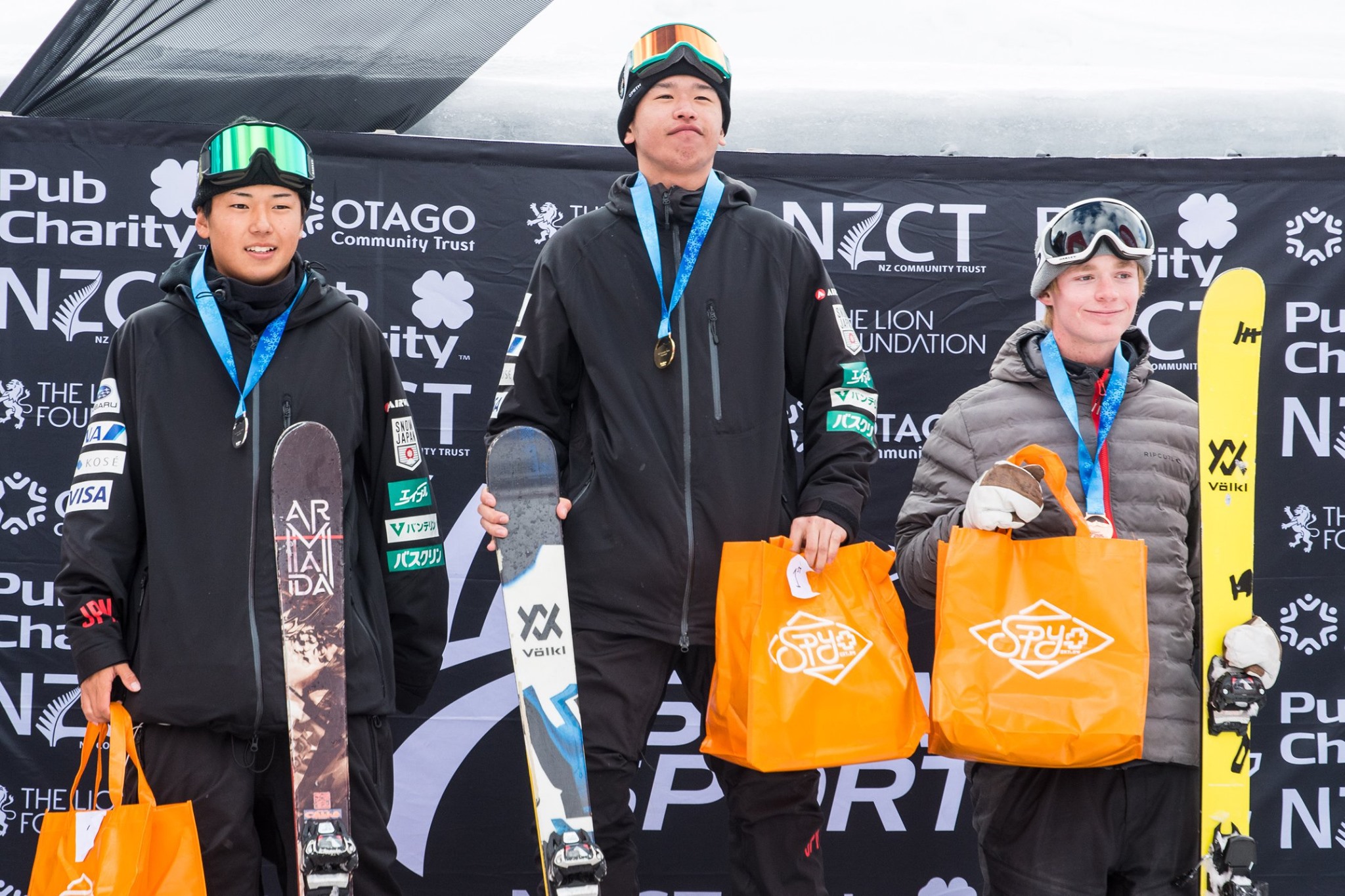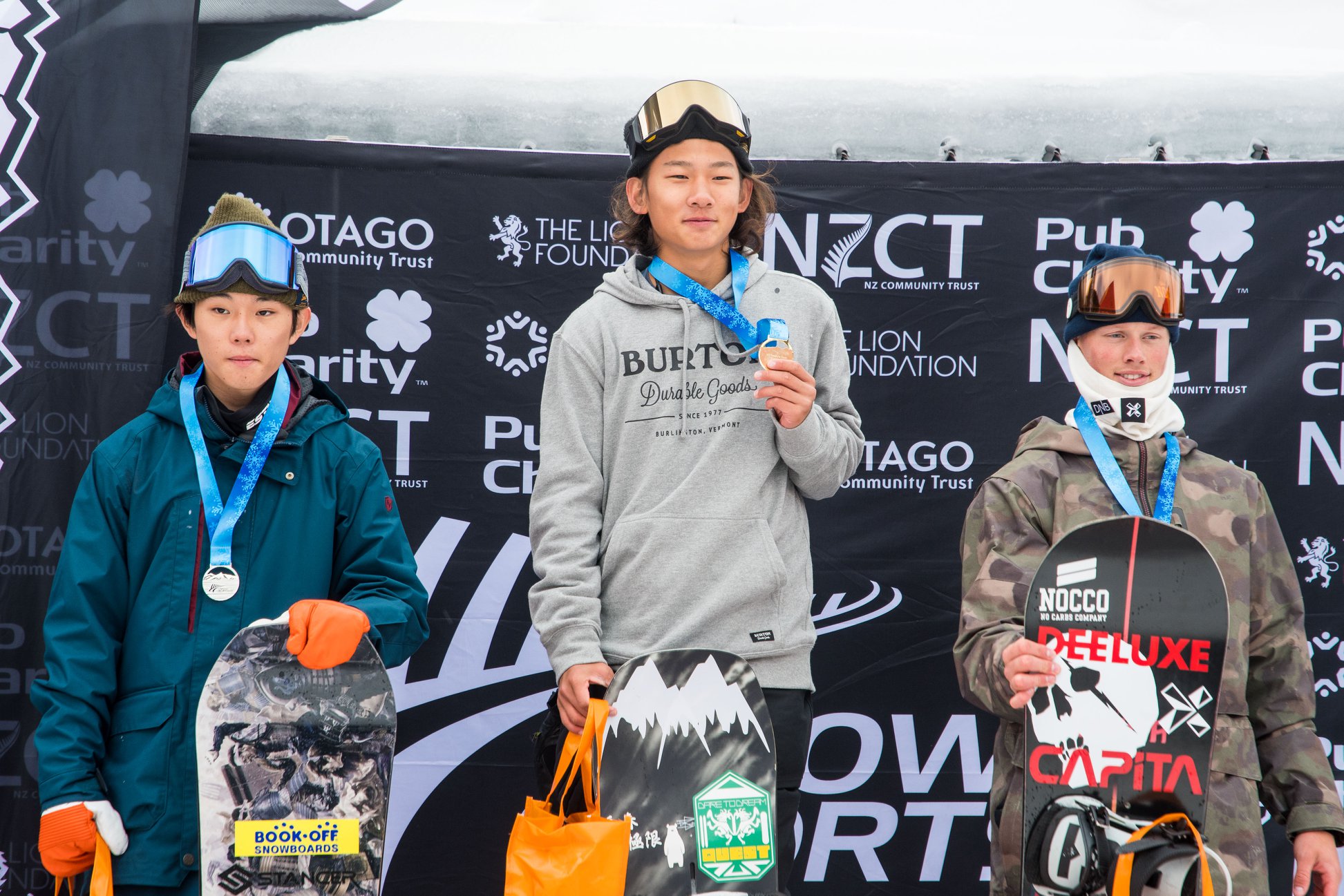 Download all the Freeski results here
Download all the Snowboard results here
For further information:
Facebook.com/snowsportsnz
Instagram: snowsportsnz
Twitter: snowsports_nz