World Rookie Tour restarts the show after lockdown: Coronavirus restrictions in fact, forced the shutdown of all the World Rookie Tour events around the world in March. But now a strong call from Yeti headquarters has announced the restart of the tour: the Black Yeti is coming back to town!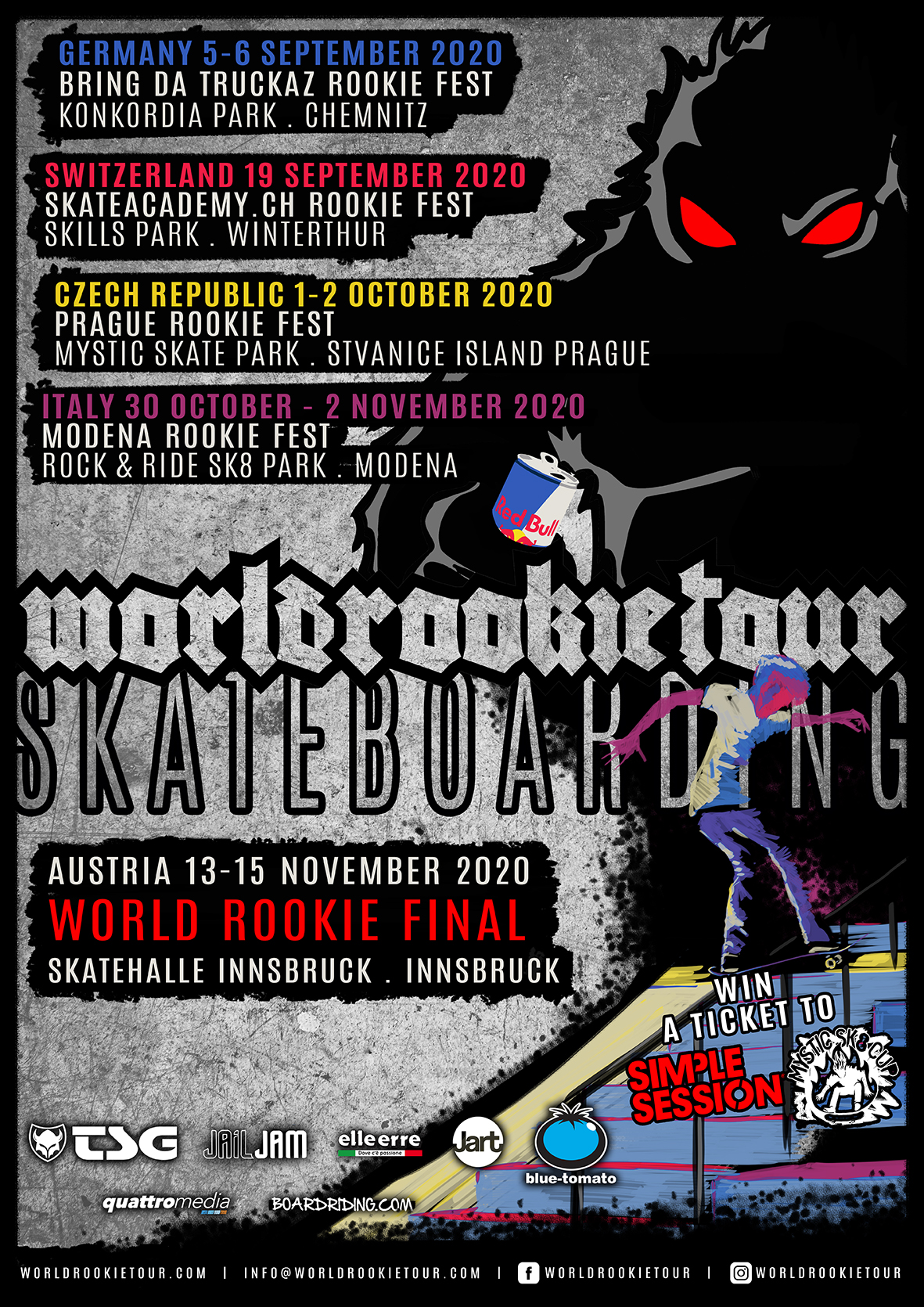 From Chemnitz in Germany to Winterthur in Switzerland, from Prague in the Czech Republic to Modena in Italy, 4 qualification events across Europe to conquer a spot for the World Finals in Innsbruck, Austria.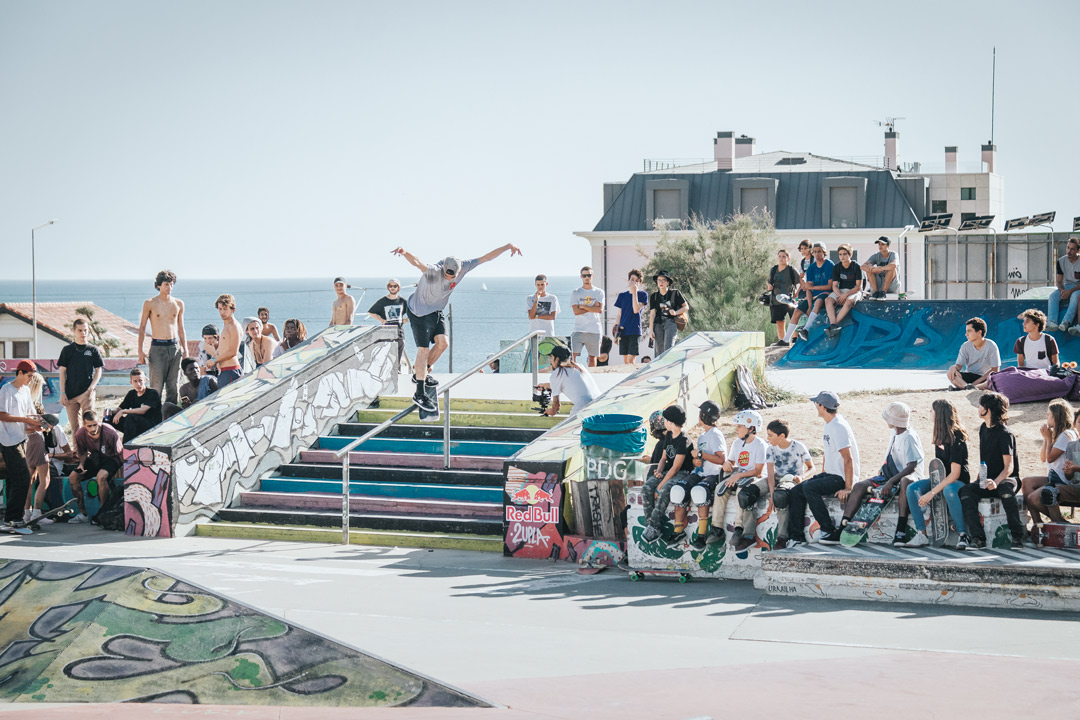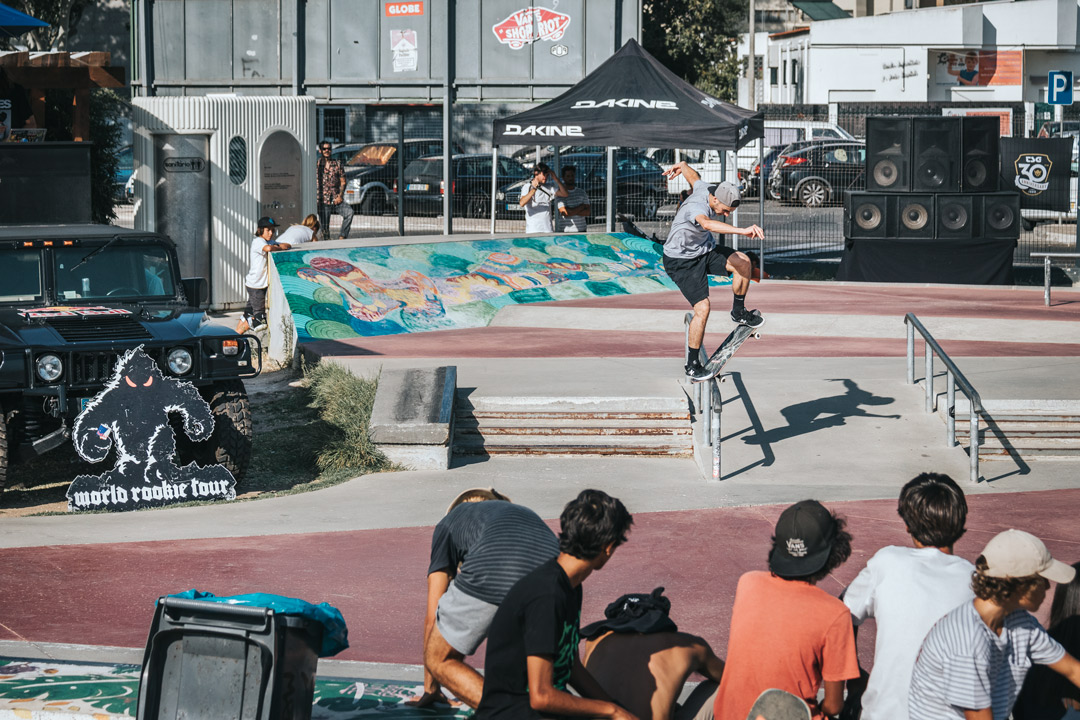 As for the past 2019 edition, the best skater of the qualification events will get tickets to the World Finals where incredible prizes will be awarded: invitation to the 2021 Simple Session in Tallin, to the 2021 Mystic Skate Cup in Prague and to the World Rookie Tour Shooting (date and location to be announced).
The most important skateboard tour for young skaters is ready to rock, are you too?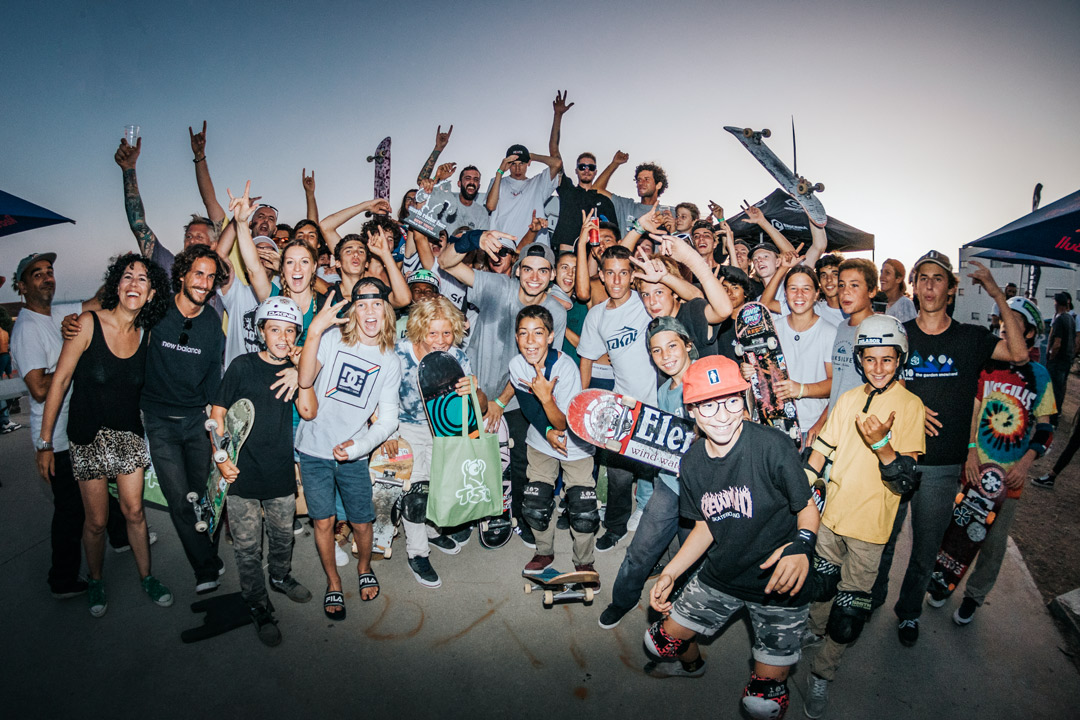 2020 World Rookie Tour Skateboard Calendar
Bring da Truckaz Rookie Fest – Chemnitz, Germany, 5-6 September 2020
Sk8 Academy World Rookie Fest – Winterthur, Switzerland, 19 September 2020
Prague Rookie Fest – Mystic Skate Park – Prague, Czech Republic, 1-2 October 2020
Modena Rookie Fest – Modena, Italy, 30 October – 2 November 2020
World Rookie Skateboard Finals – Skatehalle – Innsbruck, Austria, 13-15 November 2020
Follow the World Rookie Tour
Web: www.worldrookietour.com
Facebook: www.facebook.com/worldrookietour
Instagram: www.instagram.com/worldrookietour  @worldrookietour #worldrookietour
Vimeo: www.vimeo.com/channels/worldrookietour
email: info@worldrookietour.com
The World Rookie Tour is organized by the Black Yeti ssrl in collaboration with World Cup of Skateboarding and selected independent organizers.
If you dream to become a professional action sport athlete,
then your future starts from the World Rookie Tour!