Chemnitz/Konkordia Park, Germany . 05-06 September 2020
– REGISTRATIONS ARE OPEN –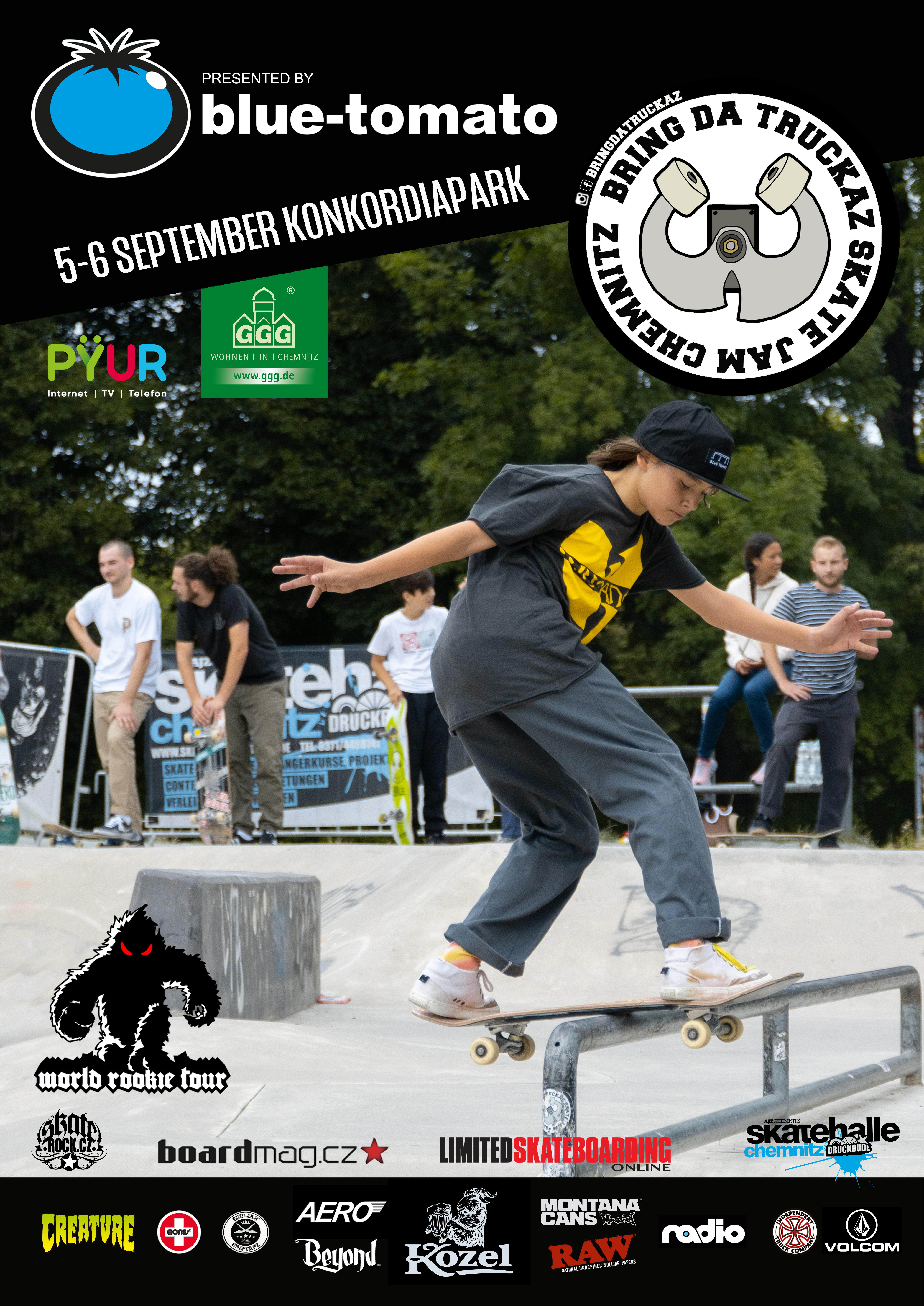 World Rookie Tour Skateboard 2020 will kick off with the Bring Da Truckaz Rookie Fest in Chemnitz, Germany. After 5 months of Coronavirus break, the Black Yeti is stoked to be back on board and to welcome young skaters to the first qualifier event of the season at the Konkordia Park in Chemnitz.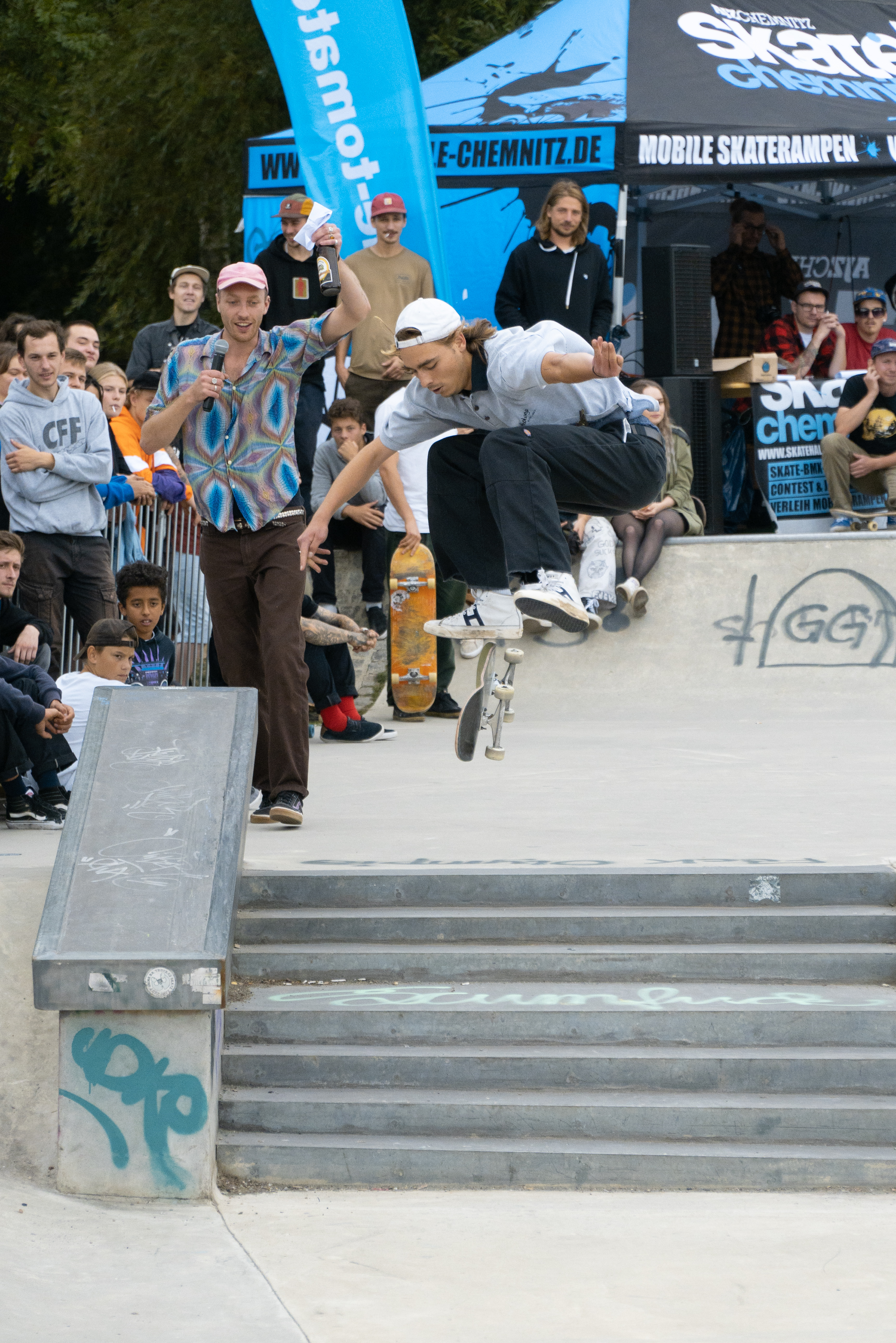 From 5 to 6 September the Rookies will have the chance to qualify for the World Rookie Final scheduled in Innsbruck, Austria, where they could win incredible prices like a ticket to the Simple Session in Tallinn or the Mystic Sk8 Cup in Prague.
All the podium skaters will get a spot for the world final and the best Girl and the best Boy will be invited for free (entry fee, housing and food).
The Konkordiapark is located downtown and easy to reach. Furthermore its just 10 minutes away from the main station. The combination of both street and bowl areas makes this spot outstanding.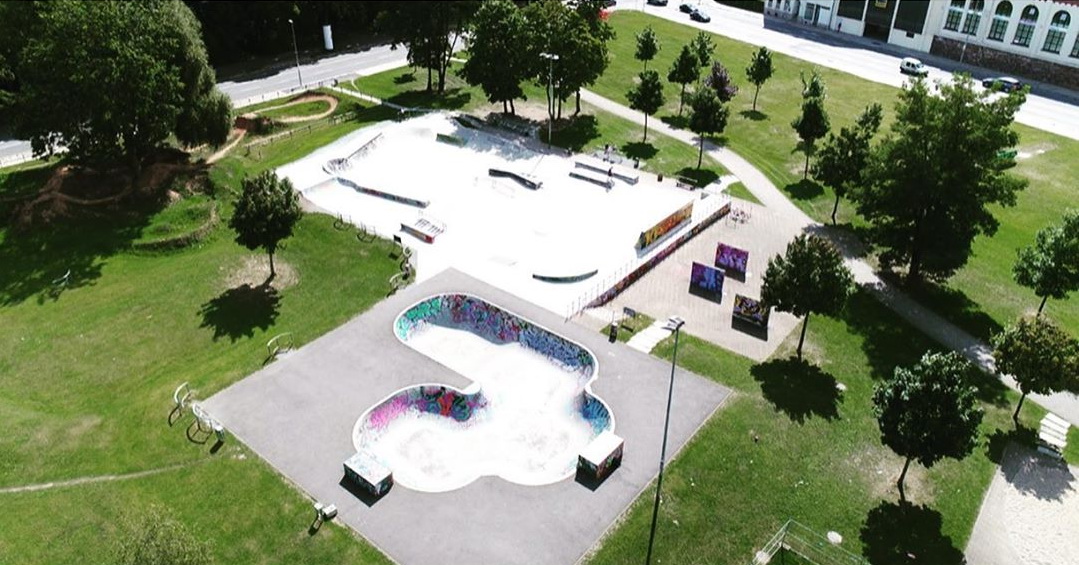 If you are a skate fan or if your dream is to start a professional skate career, then Chemnitz/Konkordia Park, Germany is the place to be from Sept. the 5th to Sept. the 6th.
Download here the event info, program and registration form at www.worldrookietour.com/uploads/WRT_Chemnitz.zip
Registration, info and bookings hitusup@bringdatruckaz.com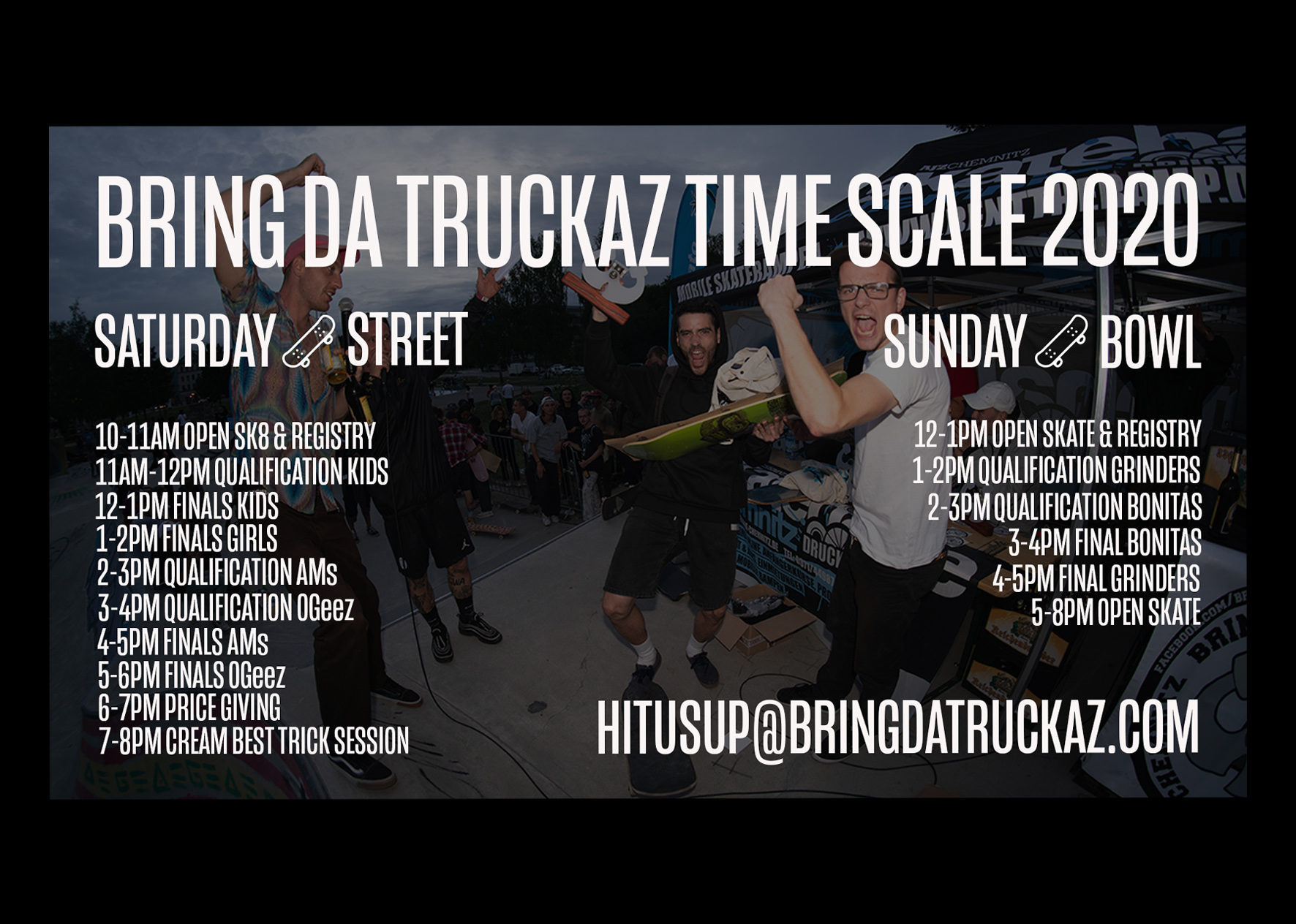 2020 World Rookie Tour Skateboard Calendar
Bring da Truckaz Rookie Fest – Chemnitz, Germany, 5-6 September 2020
Sk8 Academy World Rookie Fest – Winterthur, Switzerland, 19 September 2020
Prague Rookie Fest – Mystic Skate Park – Prague, Czech Republic, 1-2 October 2020
Modena Rookie Fest – Modena, Italy, 30 October – 1 November 2020
World Rookie Skateboard Finals – Skatehall – Innsbruck, Austria, 13-15 November 2020
Follow the World Rookie Tour
Web: www.worldrookietour.com
Facebook: www.facebook.com/worldrookietour
Instagram: www.instagram.com/worldrookietour  @worldrookietour #worldrookietour
Vimeo: www.vimeo.com/channels/worldrookietour
email: info@worldrookietour.com