The celebration of the 15th edition of the World Rookie Fest was a blast with 100 riders from 15th nations took part in the slopestyle contest in the new proline of the Mottolino Snowpark: athletes from 10 different nations obtain a spot on the podium, underlining the international stance of this iconic youth snowboard event.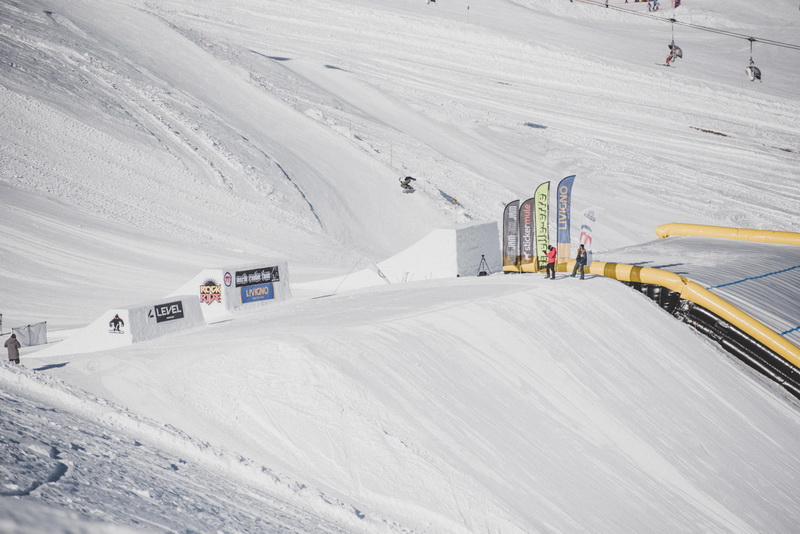 A bluebird sky and a bright sun welcomed the riders in Livigno, where Mottolino Snowpark presented its astonishing new set up for international events: three tables with different kickers and two tables with multi jib obstacles. The perfectly shaped jumps were 18, 22, 19 meters for the XL line, 15, 17, 16 meters for the L line and 6, 8, 10 for the M line.
During the final day, the grom girls started first and Mia Brooks from Great Britain conquered the highest spot of the podium with her run which included Frontside 180 over the gap, Switch Blunt 270 out, Cab 540 Indy, Backside 540 Mute, Cab 720 Indy, Switch Bluntslide, followed by Andrina Salis as second place and Heli Bockhorni as third place. In the Rookie Girls, the riding level was very high too: Evy Poppe from Belgium took the first place with Cab 180 over the gap, 50-50 180 out, cab 540, Backside 360 Tailgrab, Frontside 720, 50-50 Backside 180 out, Evelina Taka and Novalie Engholm the second and the third place.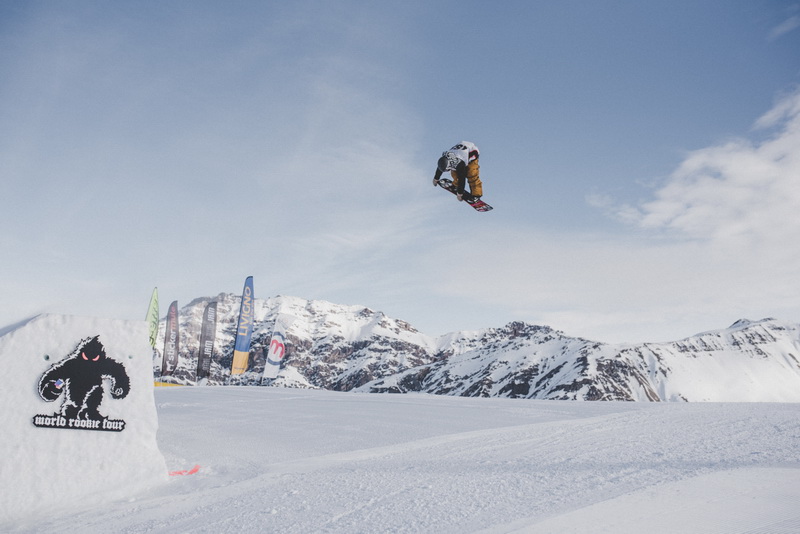 Mia Brooks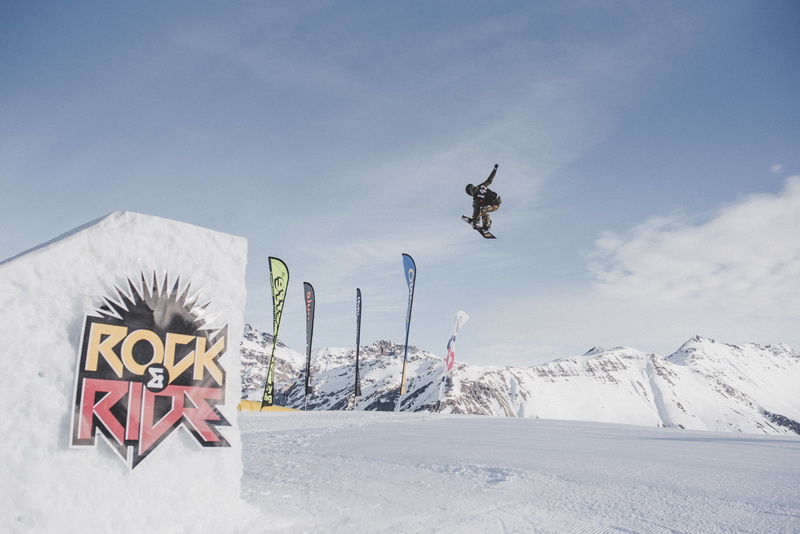 Evy Poppe
From Italy Ian Matteoli won in the groms' category with a score of 83 in his run where he landed Cab 180 over the gap, hardway 270 on lipslide to fakie, Switch Backside 540 Mute, Backside Double Cork 1080 Mute, Frontside Double Cork 1080 Frontside grab, 50-50 Frontside 360 out. Julien Merken from France rounded out the podium as second and Joshua Robertson Hahn from Australia as the third.
Øyvind Kirkhus from Norway arriving first in the Rookie's category thanks to his best run which included Switch Frontflip over the gap, cab 180 on 50-50 to Boardslide prezel 270 out, Switch Backside 1260 Mute, Backside Double cork 1080 Mute, Frontside Double cork 1260 Frontside grab, cab 270 on 270 out. On the male rookie podium after Øyvind there were Valtteri Kautonen from Finland and Johannes Taklo from Norway.
Norway conquered the title of the best team.
At this link download all the final results in pdf and jpg.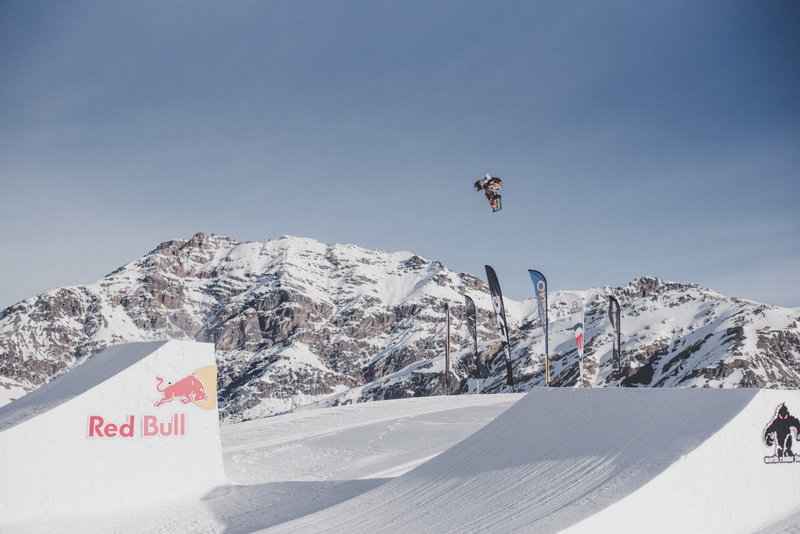 Ian Matteoli

Øyvind Kirkhus
As you know, the World Rookie Tour is not just a competition, but a unique lifestyle and travel experience for all the participants with a lot of side activities in the program such as the arva freeride clinic and the yoga session. You can see what has happened in these three days in Livigno thanks to the official pictures.
All the pictures about 2020 World Rookie Fest in Livigno are on the link below:
2020 World Rookie Fest – Day1
2020 World Rookie Fest – Qualifications Day
2020 World Rookie Fest – Finals Day
Photo credits: Ania Grzelka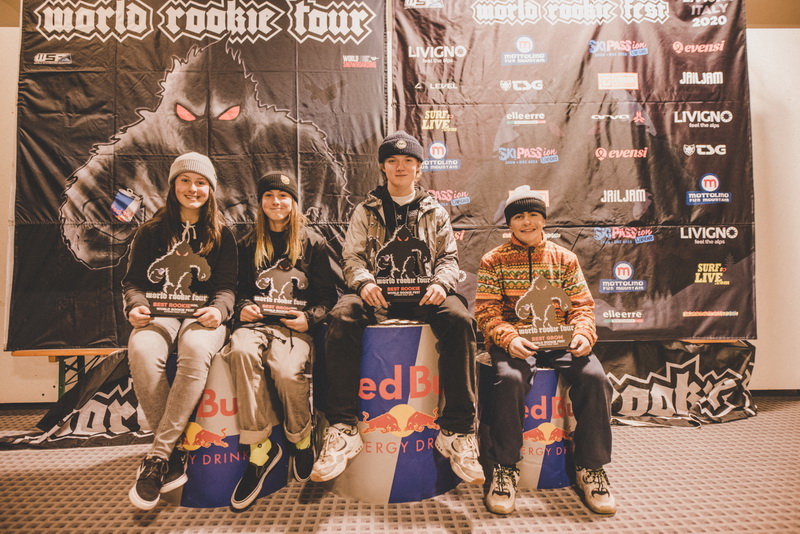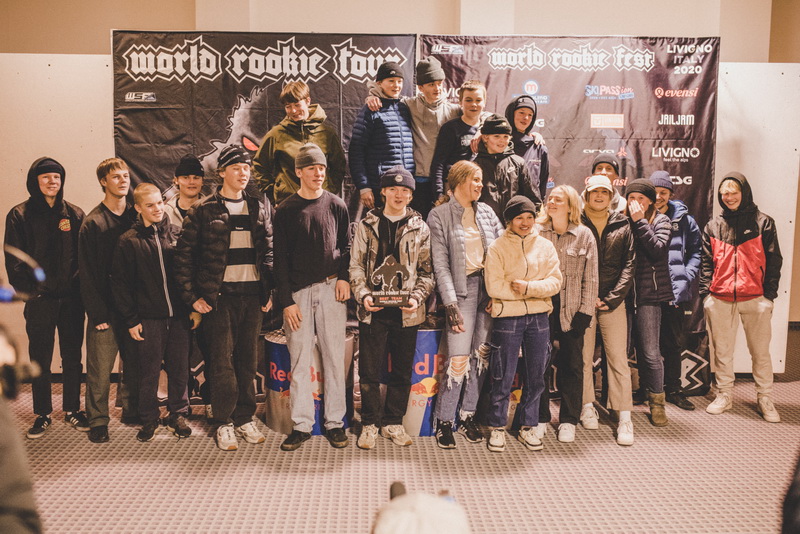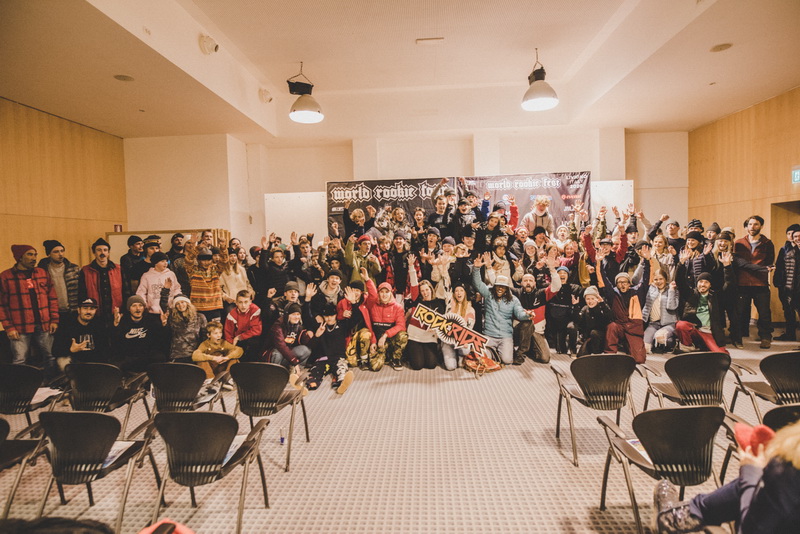 Thanks to 2020 World Rookie Fest sponsors and media partners:
Red Bull, Livigno Touristic Office, Mottolino Fun Mountain, Mottolino Snowpark, Skipassion, Union Binding Company, TSG, Level Gloves, Jail Jam, SurftoLive, Sticker Mule, Arva Safety Equipment, Panorama Sports Diffusion, Elle-Erre, Rock and Ride, Moon srl, Boardriding.com, Pleasure Magazine, Quattro Media, World Snowboard Federation and FSI Federazione Snowboard Italia.

2019.20 World Rookie Tour Snowboard – Calendar
Summer Rookie Jam // Les 2 Alpes . FRA // 13-20.07.2019 // SS/BA/HP – DONE
NZ Rookie Fest // Cadrona . NZL // 14-17.08.2019 //  SS/HP – DONE
NZ Show Down Rookie Fest // Cadrona. NZL // 04-06.10.2019 // SS/BA/HP – DONE
World Rookie Fest // Livigno . ITA // 11-15.01.2020 // SS – DONE
Colorado Rookie Fest // Vail . USA // 26.01.2020 // HP
QKLS Rookie Fest // Ruka . FIN // 29.01-02.02.2020 // SS
REV Tour Rookie Fest // Mammoth Mountain. USA // 07-09.02.2020 // SS/HP
Colorado Rookie Fest // Keystone A51 . USA // 08.02.2020 // SS
Balkan Rookie Fest // Sofia . BUL // 13-16.02.2020 // SS
Young Guns Rookie Fest // Takasu. JPN // 16.02.2020 // HP
Indy Park Jam Rookie Fest // Nekoma. JPN // 14.03.2020 // SS
Ursus Rookie Fest // Madonna di Campiglio. ITA // 15-19.03.2020 // SS
World Rookie Finals // Kitzsteinhorn, Zell Am See-Kaprun . AUT // 31.03-05.04.2020 // SS/HP
Follow the World Rookie Tour online:
Web: www.worldrookietour.com
Instagram: www.instagram.com/worldrookietour
Facebook fan page: www.facebook.com/worldrookietour
Vimeo channel: www.vimeo.com/channels/worldrookietour
Mail: info@worldrookietour.com