Mottolino Snowpark, Livigno, Italy,
12.16 January 2019: international slopestyle event and snowboard family meeting
17.19 January 2019: special Big Air Landing Training Session
Where new stars shine and snowboard families meet!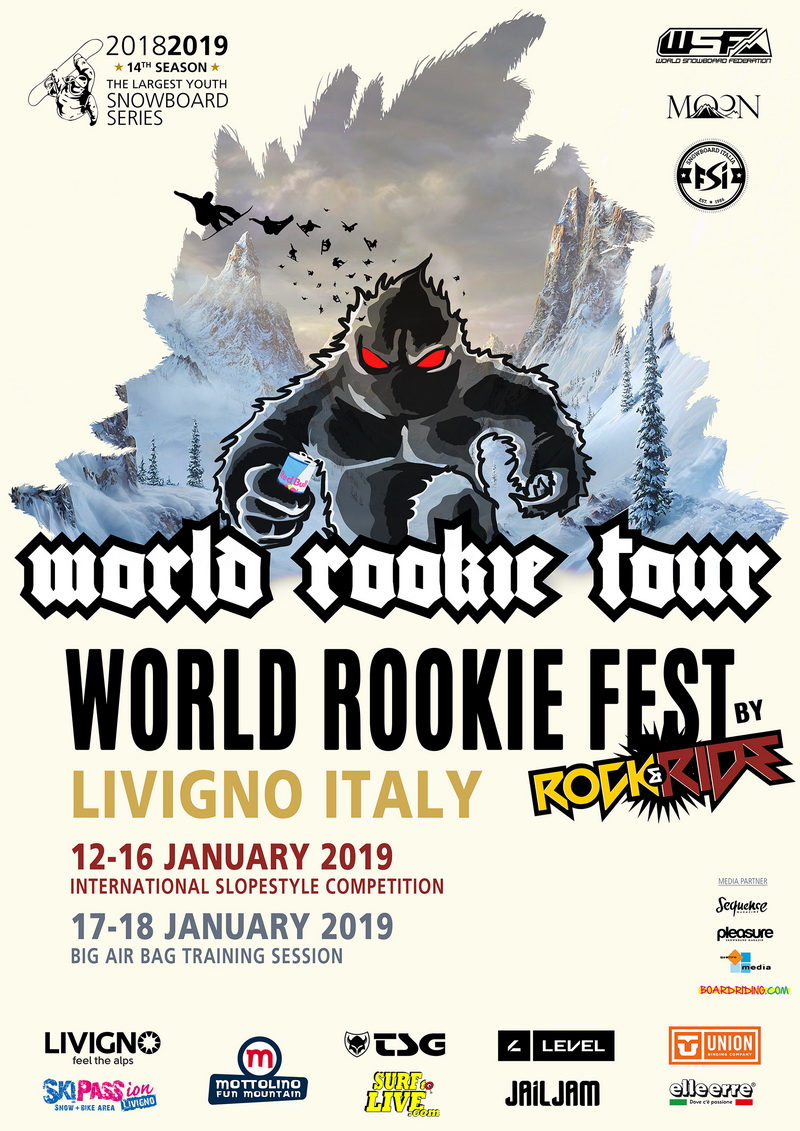 The 14th Edition of the legendary World Rookie Fest by Rock&Ride will take place at the Mottolino Snowpark in Livigno, Italy, one of the most prestigious snowparks in the European Alps, from the 12th to the 16th January 2019. Moreover, for the very first time, there will be a limited number of spots for a special Air Bag Landing training session immediately after the slopestyle competition.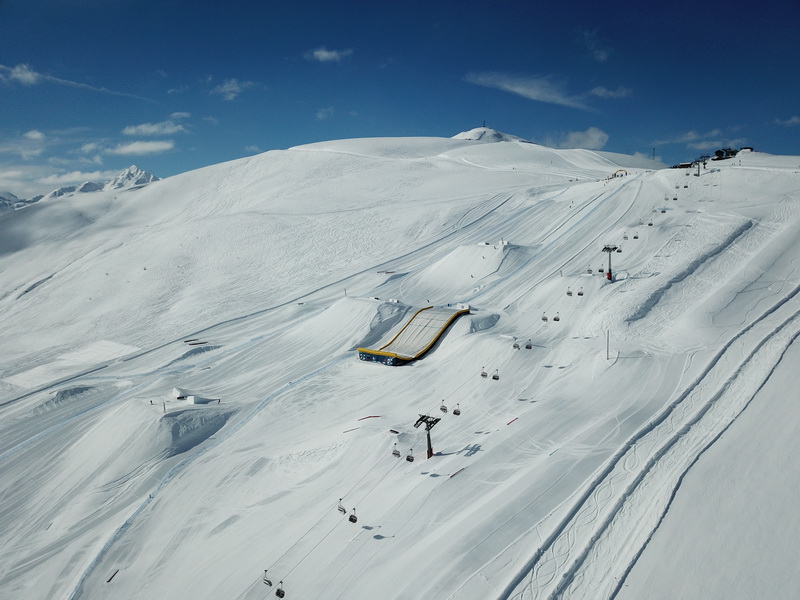 This year the World Rookie Fest in Livigno will be better than ever as Mottolino has a newly sculpted and designed World Class Snowpark with an integrated Air Bag landing set up as part of the training facilities on offer. Training on this special feature is available for a limited number of World Rookie Fest riders from January the 17th to January the 19th, immediately after the slopestyle competition. The interested teams can write to registration@worldrookietour.com to receive more information and to book their spot.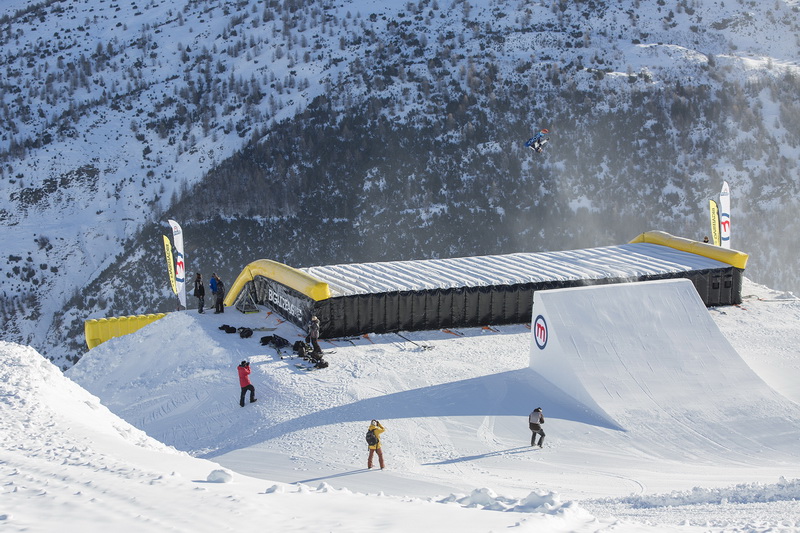 In addition to the legendary slopestyle contest, rookies and groms can take part to many side activities such as the yoga lesson, for an energy boost, the unavoidable film premieres, "Kamikazu" and the " 2017/2018 World Rookie Tour tv show", and many dinners and parties to meet other riders and to make new friends coming from the all over the world. Last but not least, the new WRT partner, "Rock&Ride", will power a special live music event at the final party!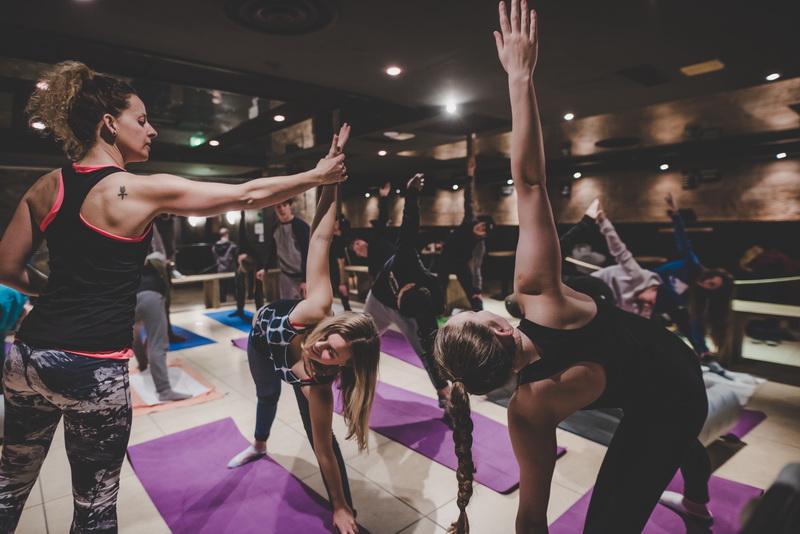 More than 150 riders from 20 nations arrive every year for the slopestyle competition at the World Rookie Fest, which is actually the largest youth freestyle event in the history of snowboarding.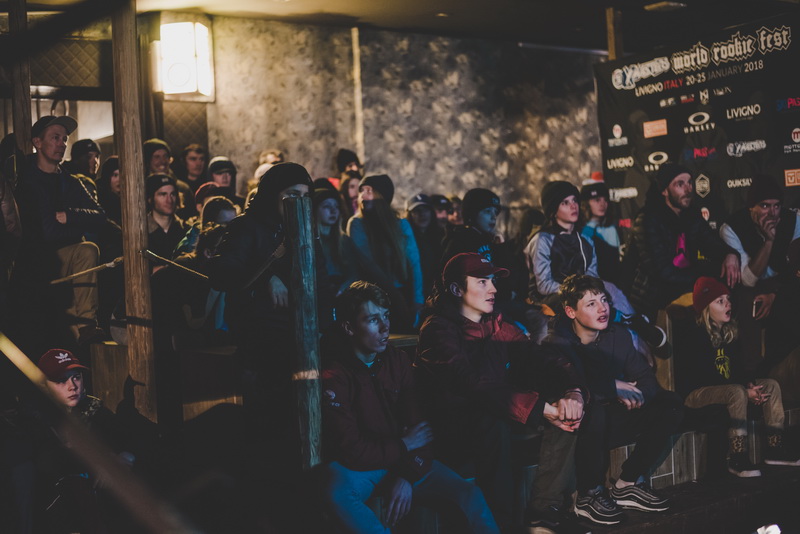 All the podium winners from World Rookie Fest slopestyle will be qualified for the 2019 World Rookie Finals. Furthermore, winners will be crowned and celebrated with prestigious awards: 2 all-inclusive tickets for the 2019 World Rookie Finals in Kitzsteinhorn – Zell am See-Kaprun (Austria), 2 all-inclusive tickets for 2019 Pila Rookie Fest, 2 tickets to the 2019 Rookie Shooting, 6 surf camps in Spain by Surftolive.com and other prizes offered by other WRT sponsors: Union Binding, Level, Jail Jam and TSG.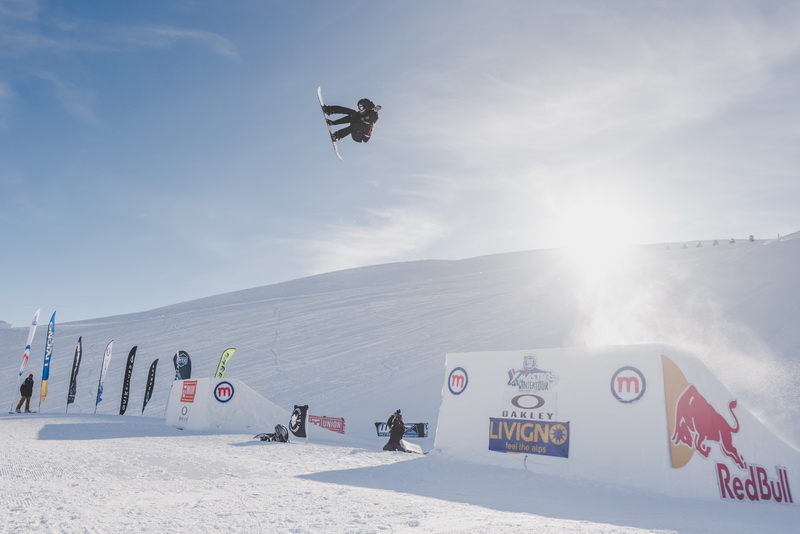 Click here for all the info about program and booking. Whereas to participate to the 2019 World Rookie Fest, you need to download the registration form here, fill it out and sent it to registration@worldrookietour.com.
Watch the 2018 World Rookie Fest video here!
WORLD ROOKIE TOUR CALENDAR
South America Rookie Fest (SS) – Valle Nevado, Chile 9.14 August 2018 DONE
New Zealand Rookie Fest (SS+HP) – Cardrona, New Zealand 14.16 August 2018 DONE
New Zealand Rookie and Grom Fest (SS+H) – Cardrona, New Zealand 2.5 October 2018 DONE
Corvatsch Rookie Fest (SS) – Corvatsch, Switzerland 12.16 December 2018
USASA Grom Fest (HP) – Copper Moutain, US 6. January 2019
World Rookie Fest (SS) – Livigno, Italy 12.16 January 2019
USASA Grom Fest (SS) – Keystone, US 10 February 2019
Indy Park Rookie Fest (SS) – Nekoma, Japan 9.10 March 2019
Rev Tour Rookie Fest (SS+HP) – Seven Springs, US 12.17 March 2019
Pila Rookie Fest (SS) – Pila, Italy 13.17 March 2019
World Rookie Finals (SS+HP) – Kitzsteinhorn – Zell am See-Kaprun, Austria 25.30 March 2019